If I were to be asked what my go-to outfit is my answer would stay the same each time: jeans, booties and a classic shirt (and if I need to wash my hair, I'll add in a fedora hat, too LOL). I swear this combination of clothes makes me feel instantly put together no matter what I'm doing or where I'm going.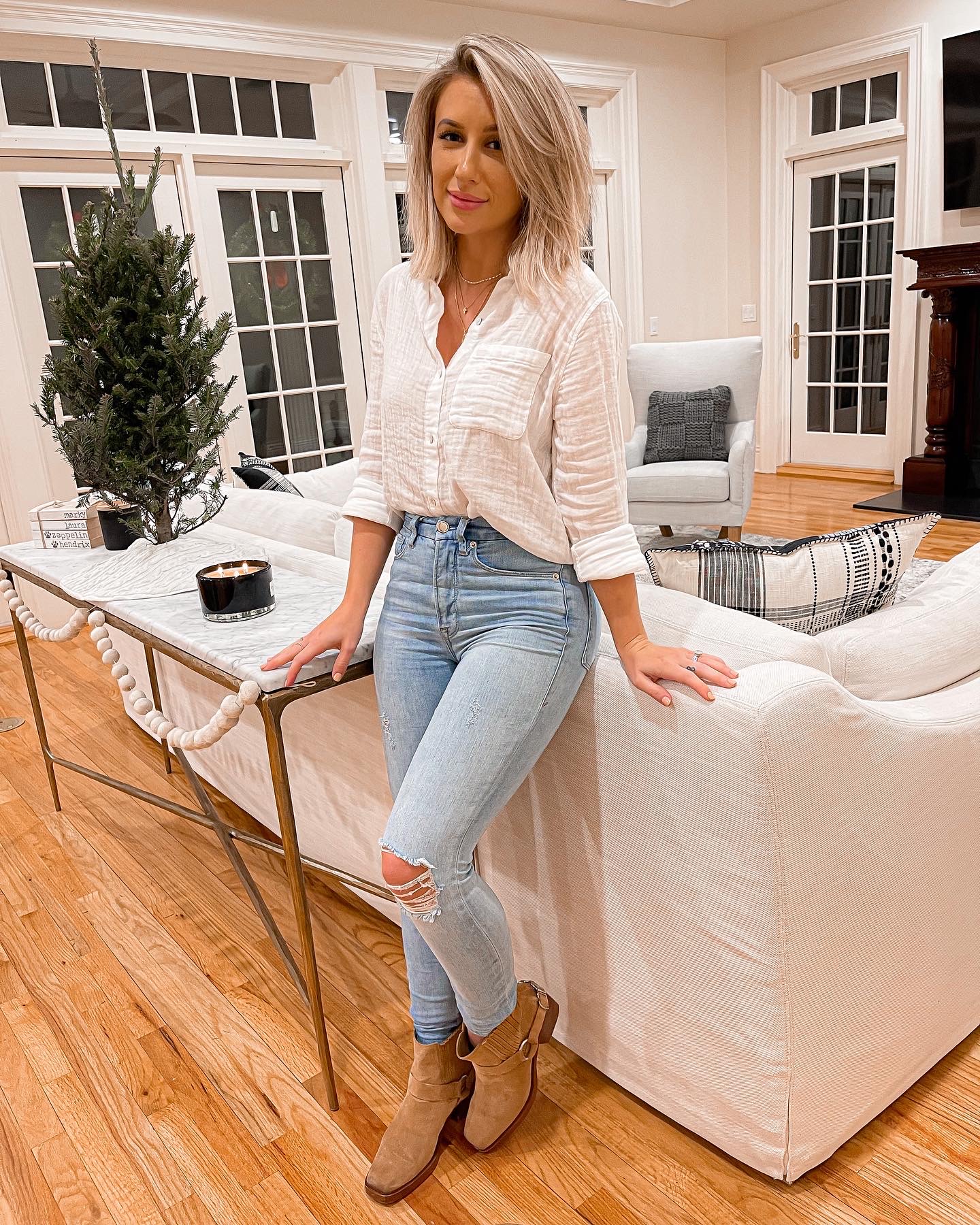 This past weekend Marky and I went looking for a Christmas tree (we found the cutest lil guy to put in our family room), spent time feeding our piggies and started planning out renovations for the new house. After all of that, we decorated our house with some fun Christmas decorations! Wearing my go-to casual outfit made me feel so put together even when running errands for decorations. This classic white button down is seriously so soft and has the prettiest linen look to it. Here is another option for a white button down that doesn't have the linen look to it. I tucked my shirt into these adorable ripped skinny jeans to show off the high-waisted fit. Last but not least to tie the outfit together are these perfect booties. I have the camel color but Nordstrom also sells a black and white pair. These boots slip on, have a stretchy top, are comfortable and look cute with everything. They are currently 50% off which is such a steal! I always love shopping at Nordstrom because they offer free shipping and returns which makes it so easy to find and keep the perfect outfit.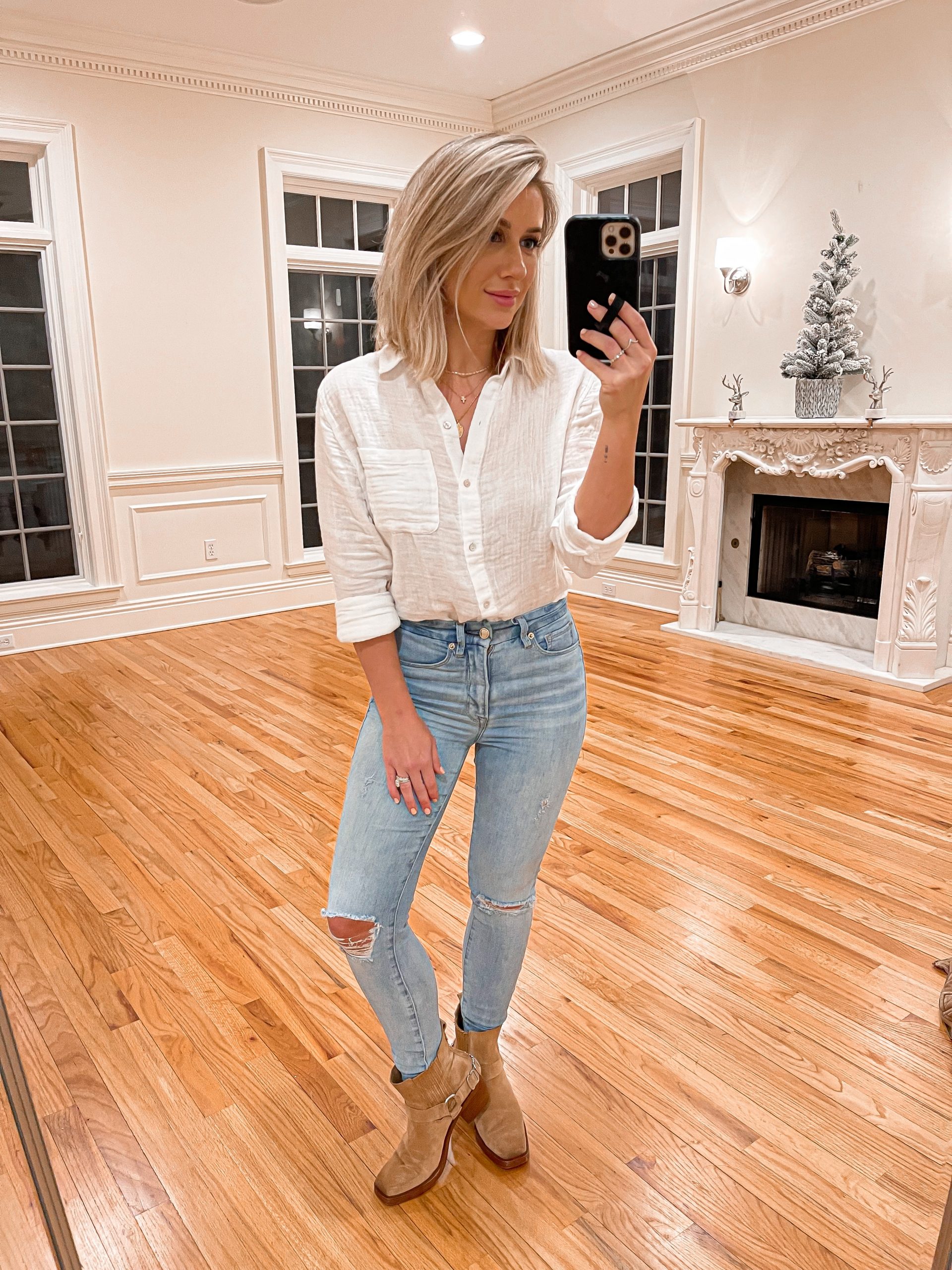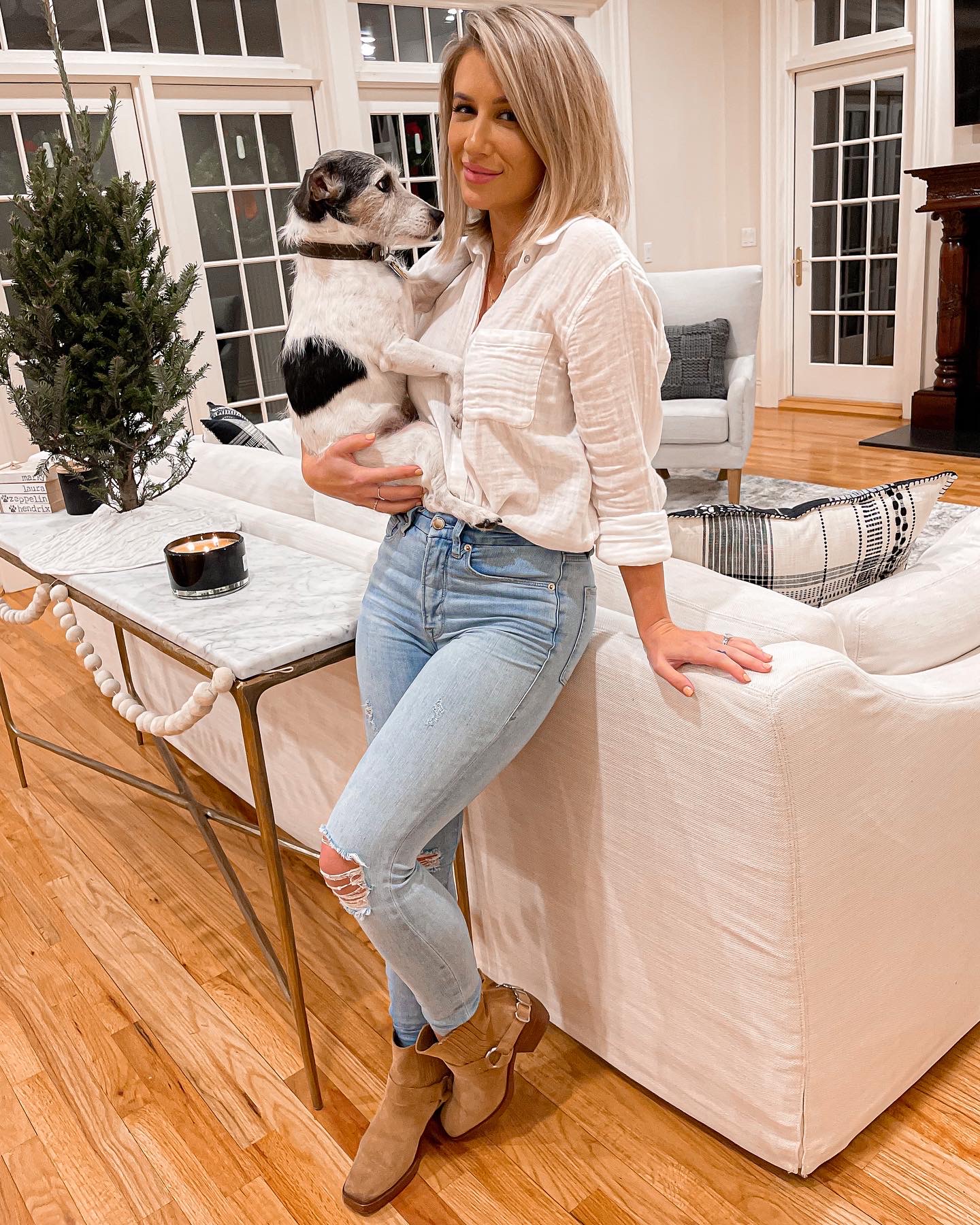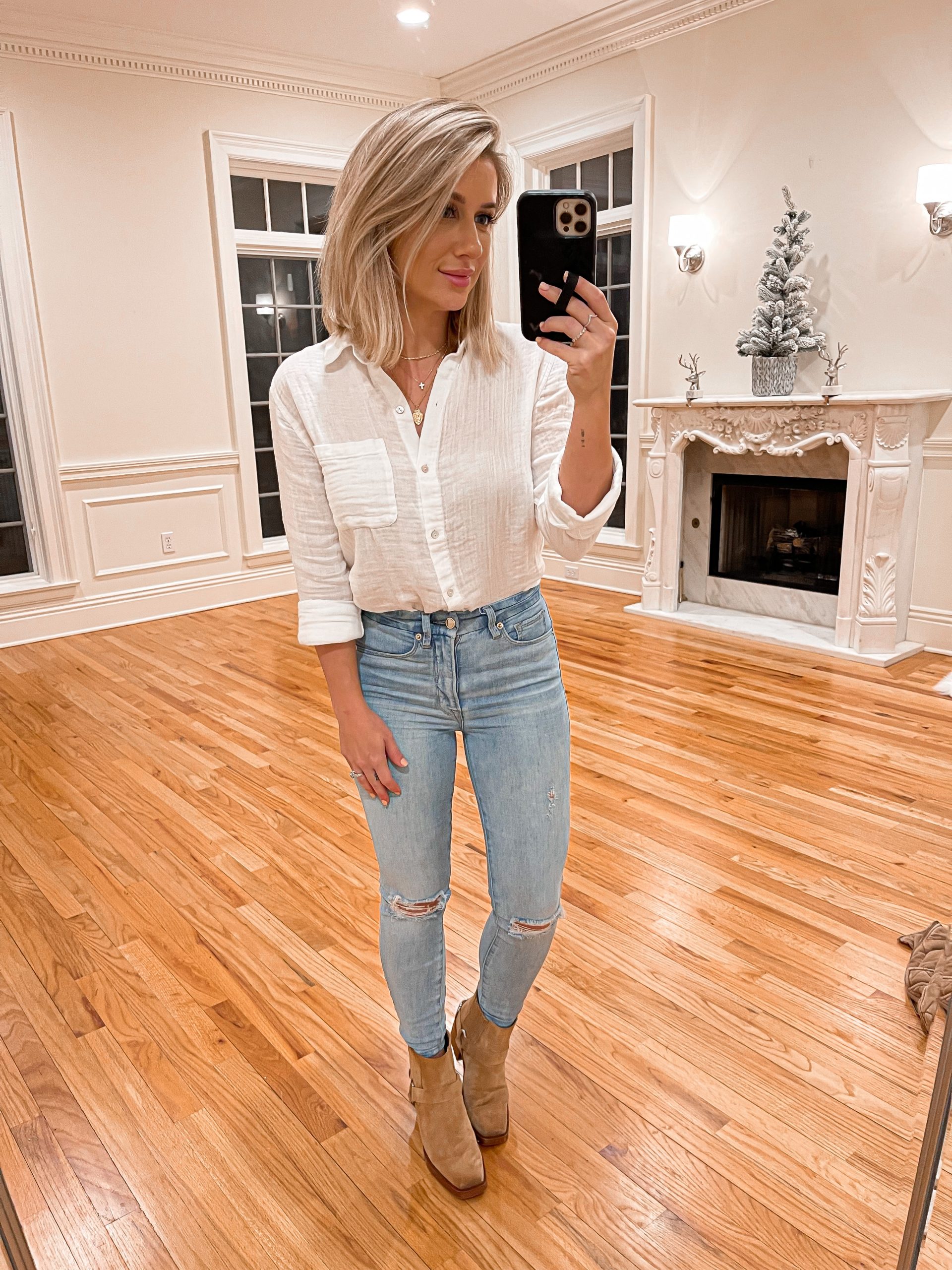 I'm 5'1″. Typically wear 6.5-7 in shoes. XS/0 in tops and dresses. 24 in Jeans.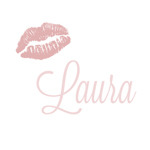 *Brought to you by Nordstrom.