Ya'll! The Electric Picks collection is officially LIVE! I cannot believe it! Countless hours have been poured into this collection, and I am so excited to finally share it with my followers! I hope you love the pieces as much as I do! To celebrate the launch, Marky took me to Ocean Prime for a fancy date night!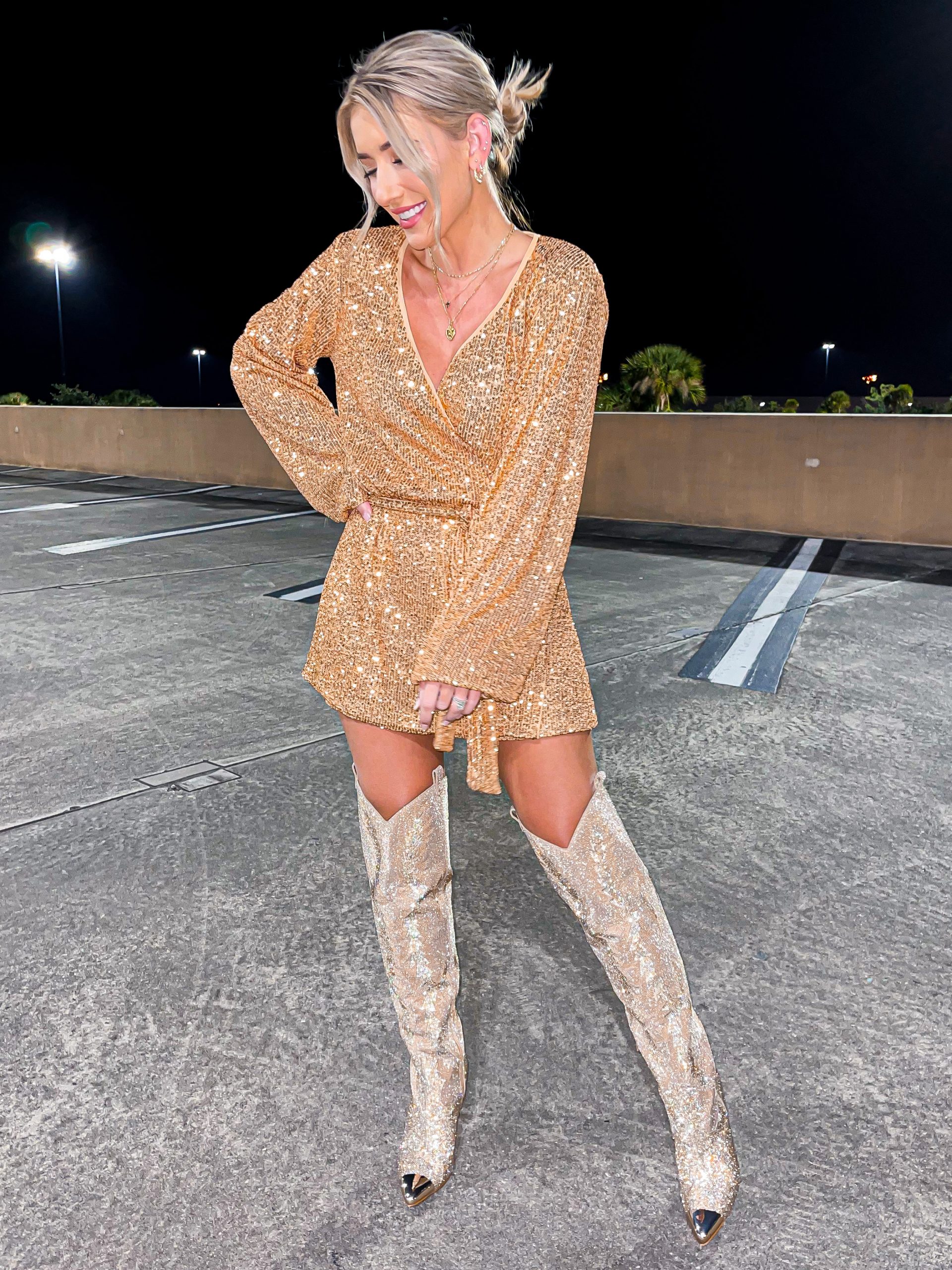 We had the most wonderful time just being with each other, celebrating the launch and looking back on how far we have come as a couple. Do you ever have those moments where you look at where you are and think "Wow, I could have never imagined this life 10 years ago"? It was such a surreal moment!
For our date, I put on my sparkliest outfit which always puts me in a fun and celebratory mood. I literally felt like a walking disco globe and I couldn't have loved it more! Is there ever too many sparkles? I think not, haha! This gold sparkly romper is probably one of my most favorite things I've ever worn – it is so beautiful AND comfortable! My boots are almost completely sold out so I found some similar options here, here, here and here!
Marky looked so handsome in this sports coat which has a really subtle navy houndstooth design. He paired his sports coat with this classic white shirt, these slim-fitting pants and these super masculine but edgy leather boots. Marky and I both got our outfits from Nordstrom. They make it so effortless to shop because they have free shipping and free returns – which is perfect for the holiday gift season coming up! It was so fun to celebrate the EP launch with outfits from Nordstrom because Electric Picks is now available to shop at Nordstrom too! I think this outfit combination would be perfect for a holiday party or New Year's Eve party!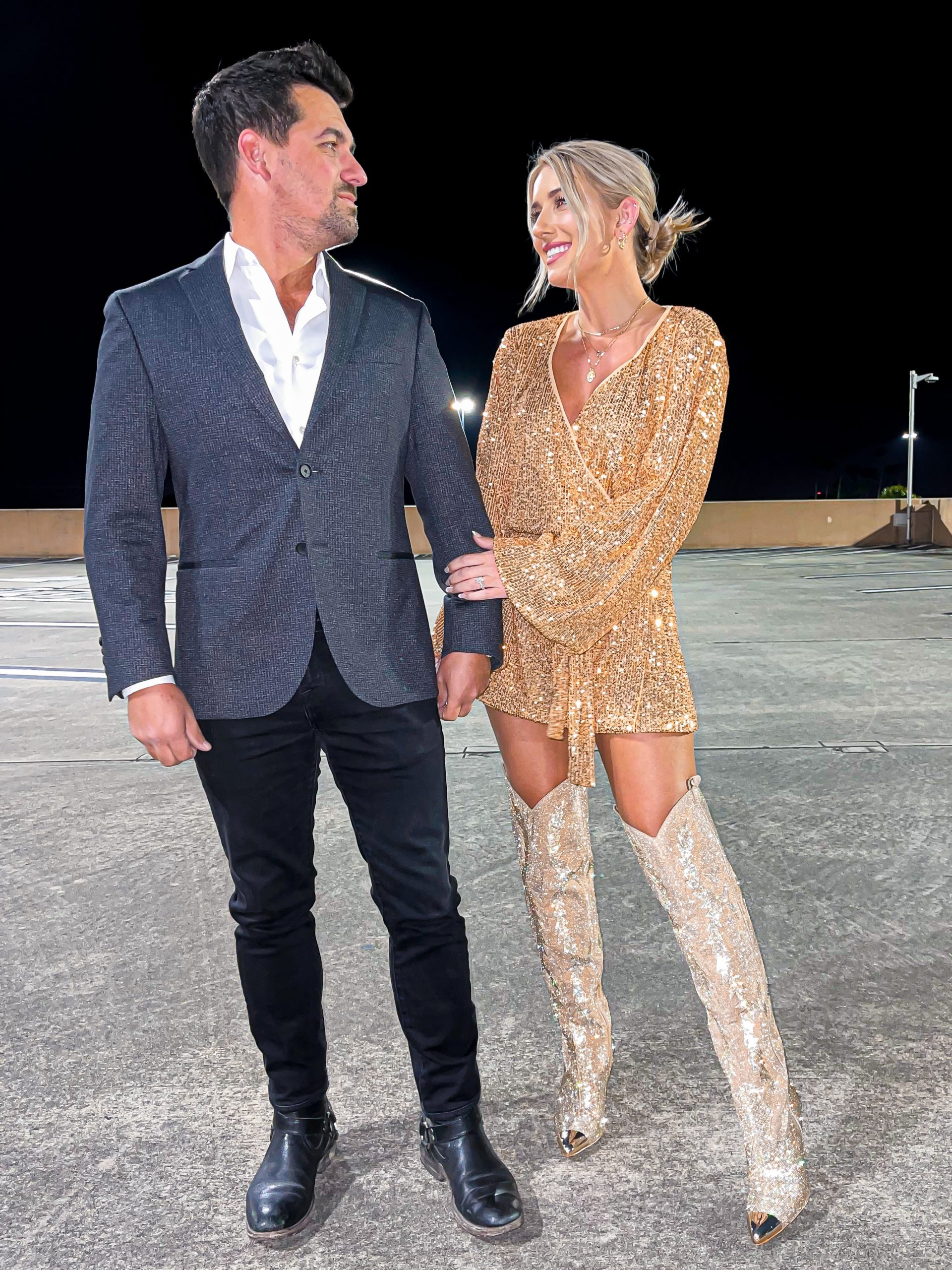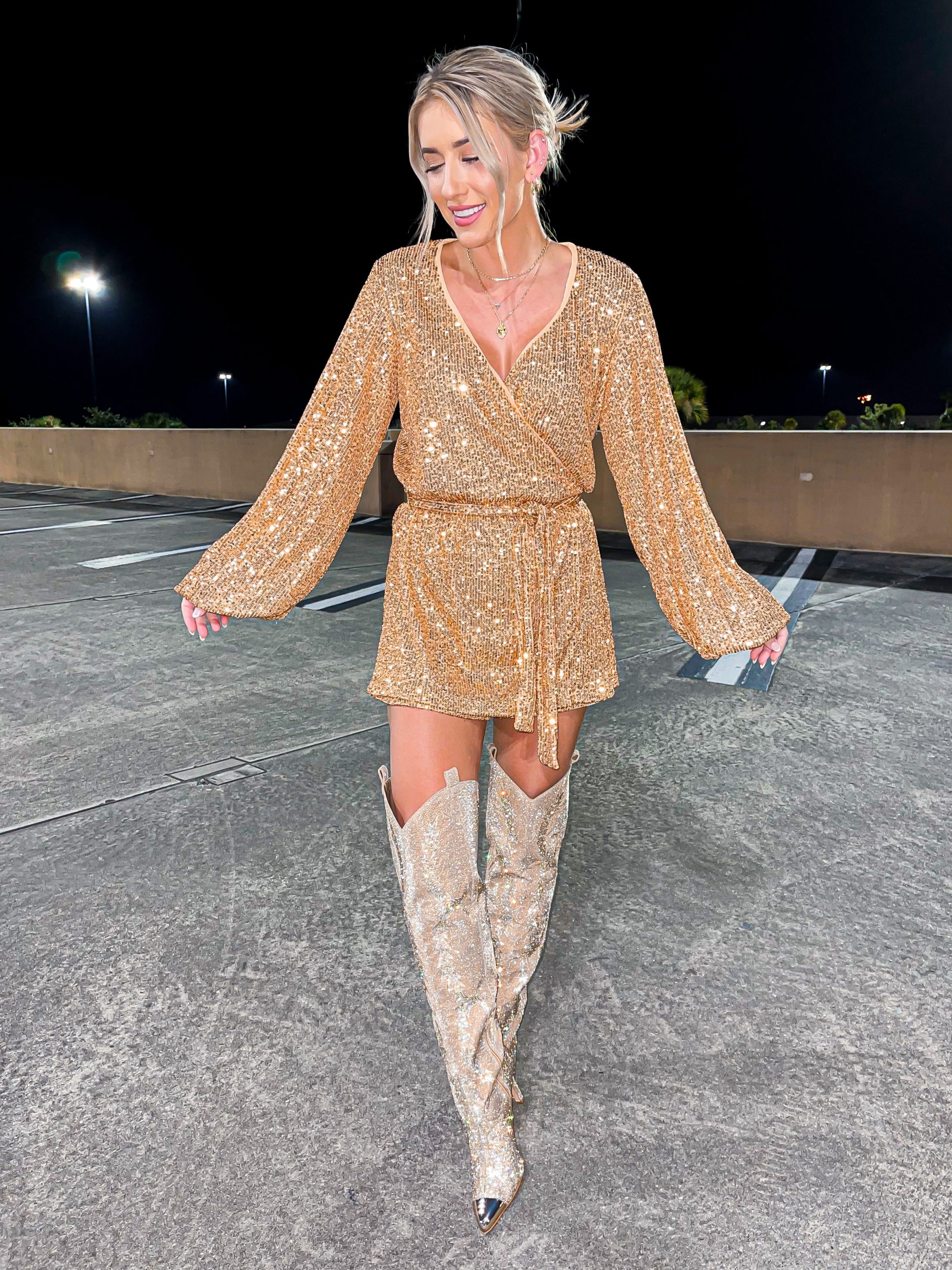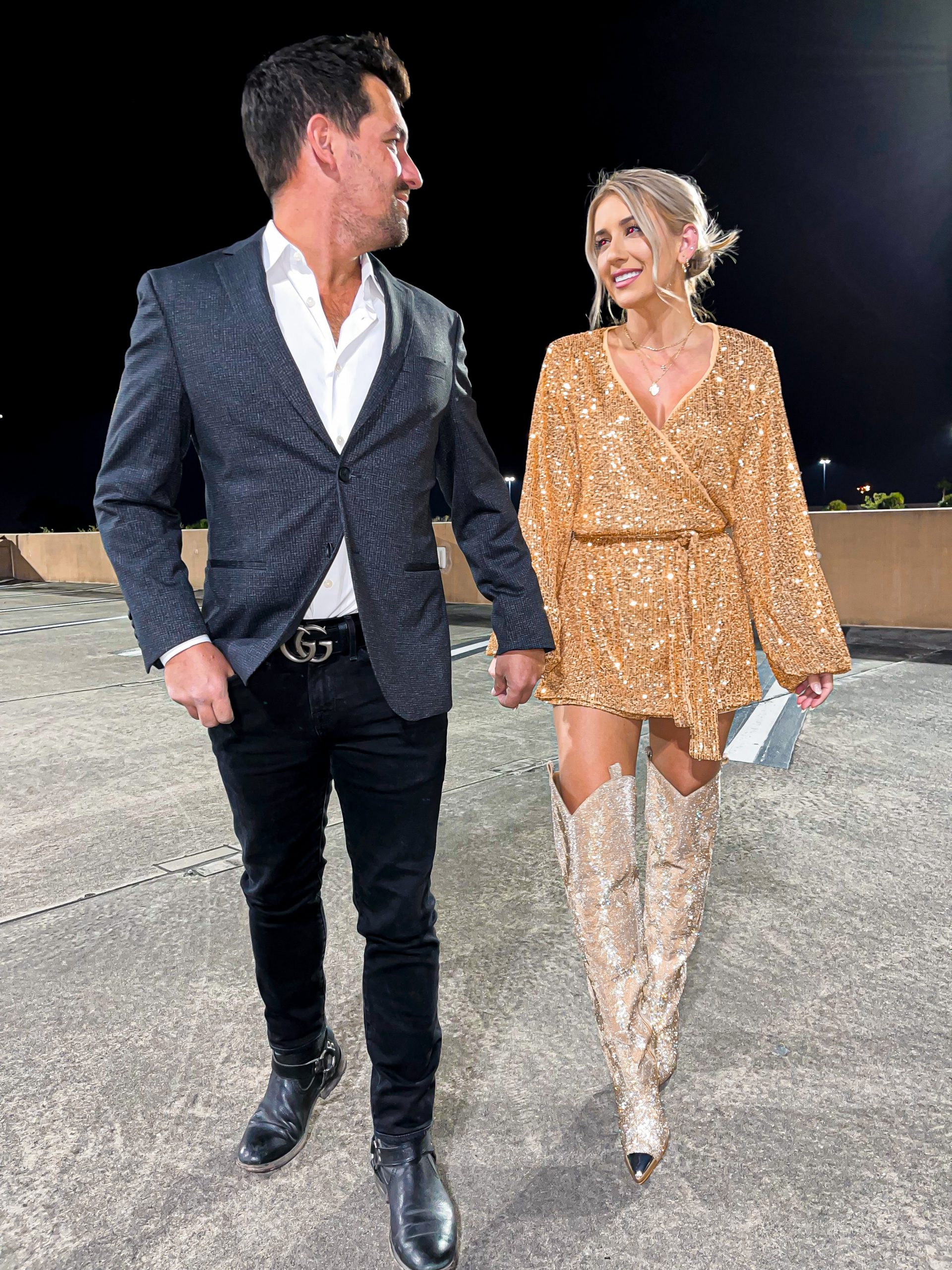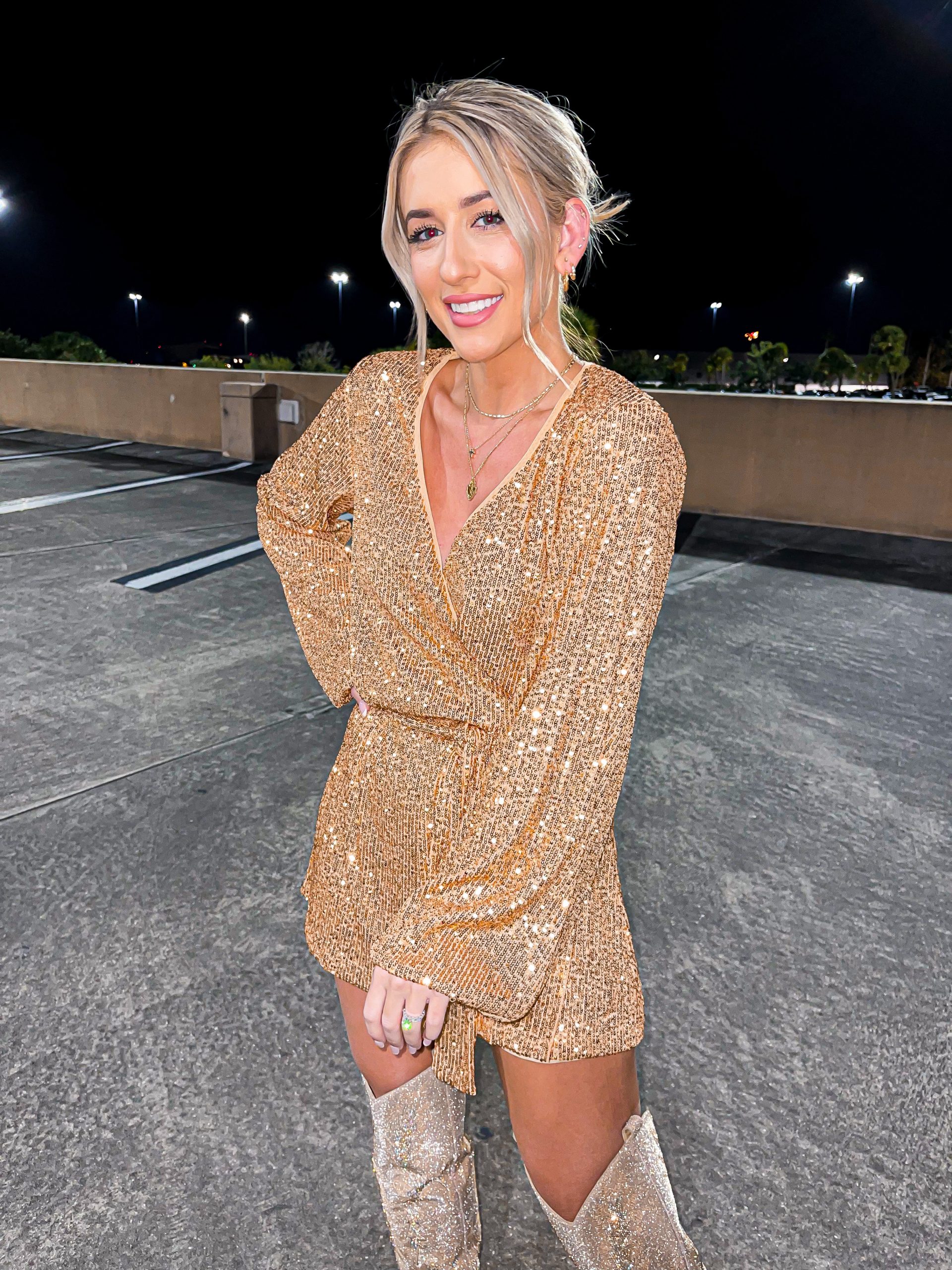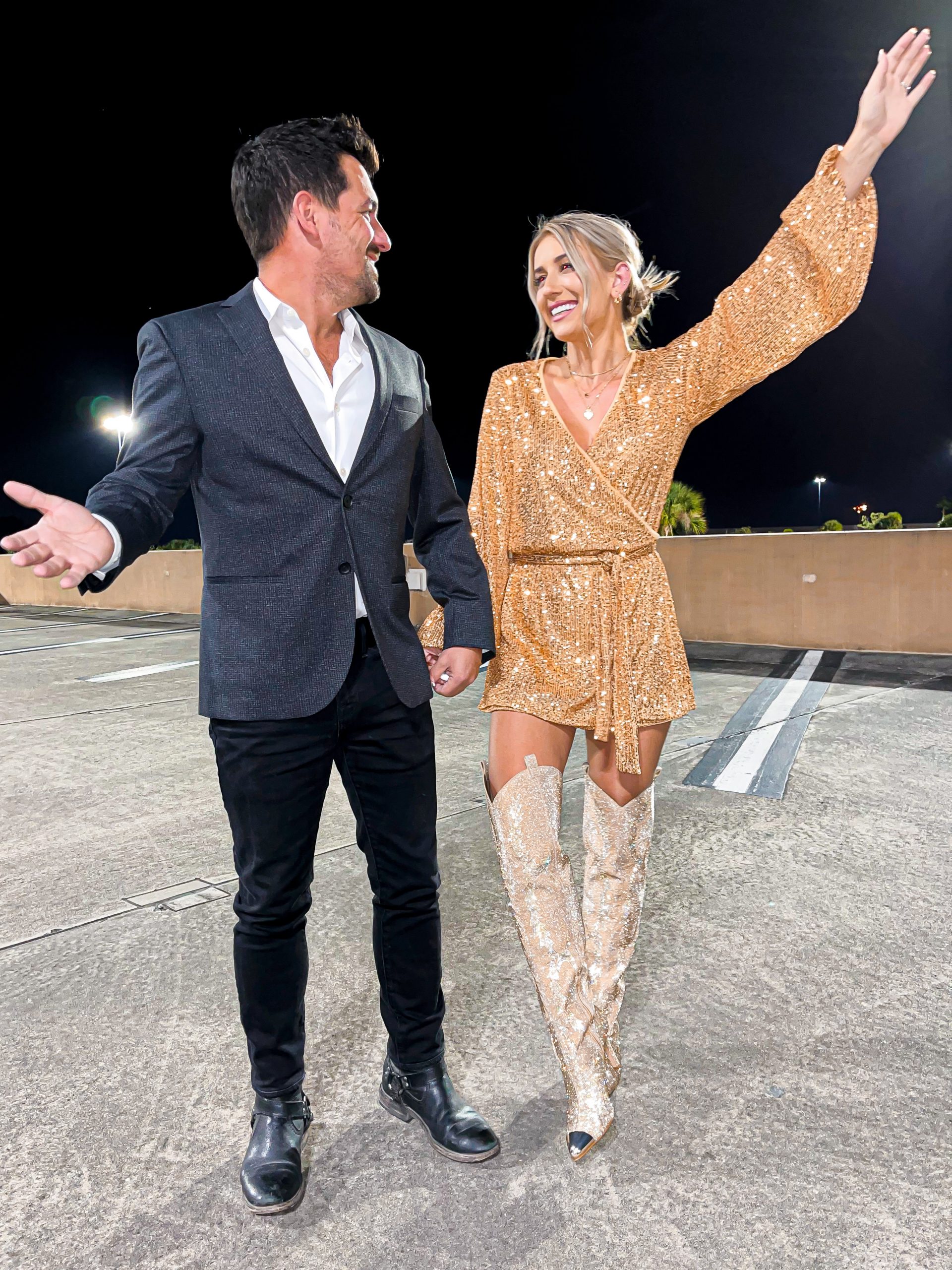 I'm 5'1″. Typically wear 6.5-7 in shoes. XS/0 in tops and dresses. 24 in Jeans.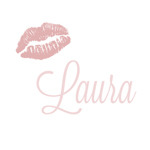 *Brought to you by Nordstrom.