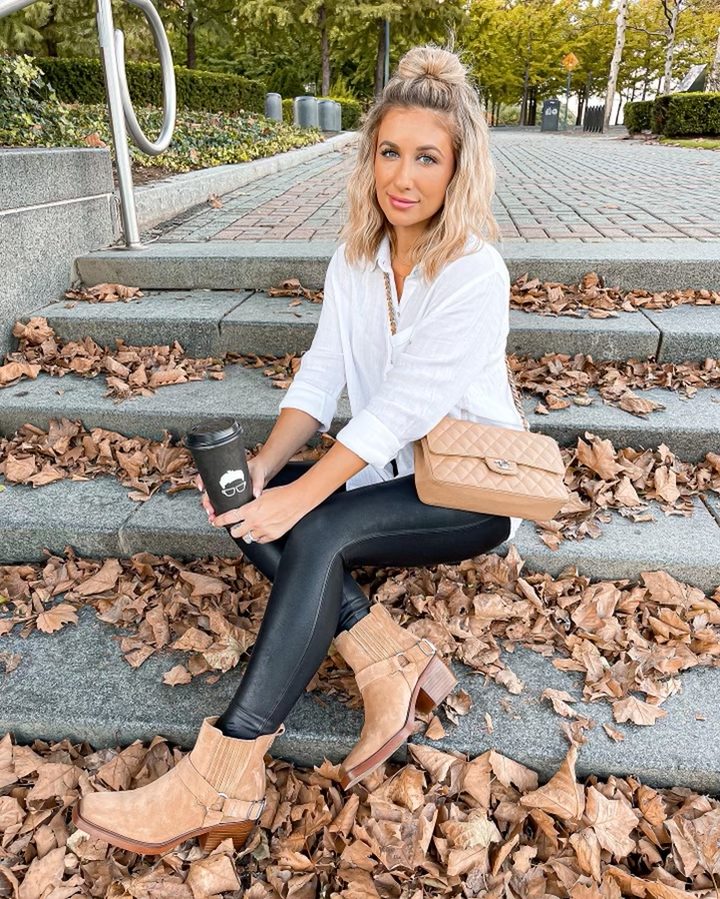 Marky and I took a quick trip to the most charming town – Hoboken, New Jersey! We absolutely LOVED our time in this city. We could feel the beginnings of fall, we ate the most delicious food (and the biggest pizza I've ever seen)!, and got to meet so many of my sweet followers in person! I always love getting to meet my online community in real life – it's seriously an honor to share my life with you, and it's such a joy to meet everyone!
We traveled to Hoboken to meet up with the amazing team at Electric Picks. I have been working closely with Electric Picks to create a collection of jewelry, and I'm so excited for it to be officially released! Stay tuned for the collection drop, I promise you won't be disappointed. 🙂 The girls at EP are always stylish and classy so I wanted to match their classic style with this simple but high-quality button down shirt and these leather leggings. The city of Hoboken was super walkable, and I walked everywhere in these boots and they were very comfortable the entire time! Marky's jacket was this masculine olive/taupe color, and it looked so good on him! We both got our outfits from Nordstrom, and I always love shopping there because they have free shipping and free returns! 
I can't wait to return to Hoboken and eat at all the restaurants you all recommended! It was the cutest little town, and it was even more special in the fall weather! Electric Picks – I think we'll need to collaborate more so I can keep visiting y'all! 😉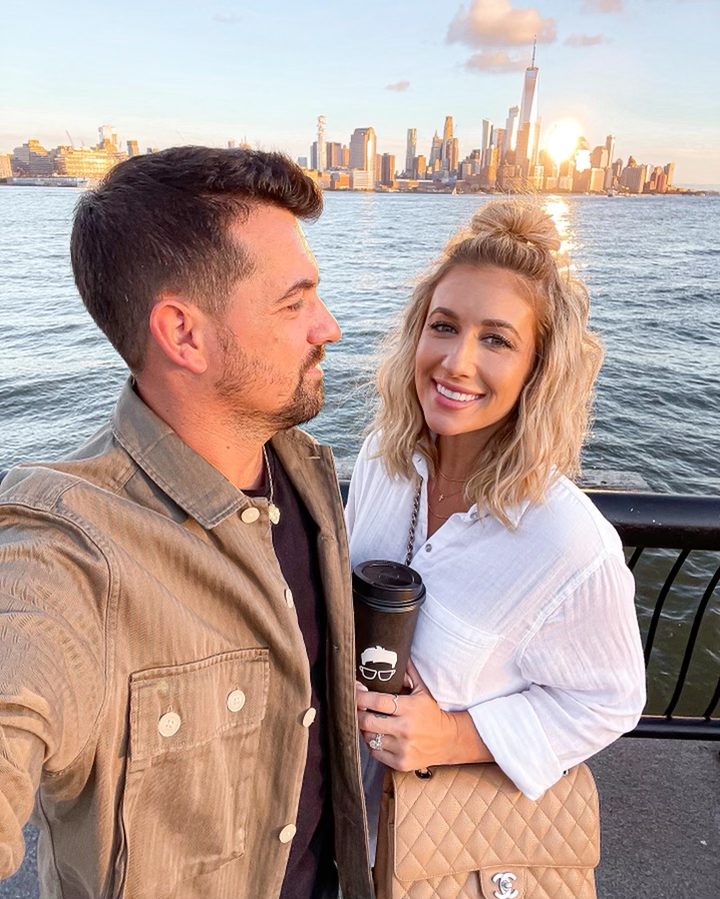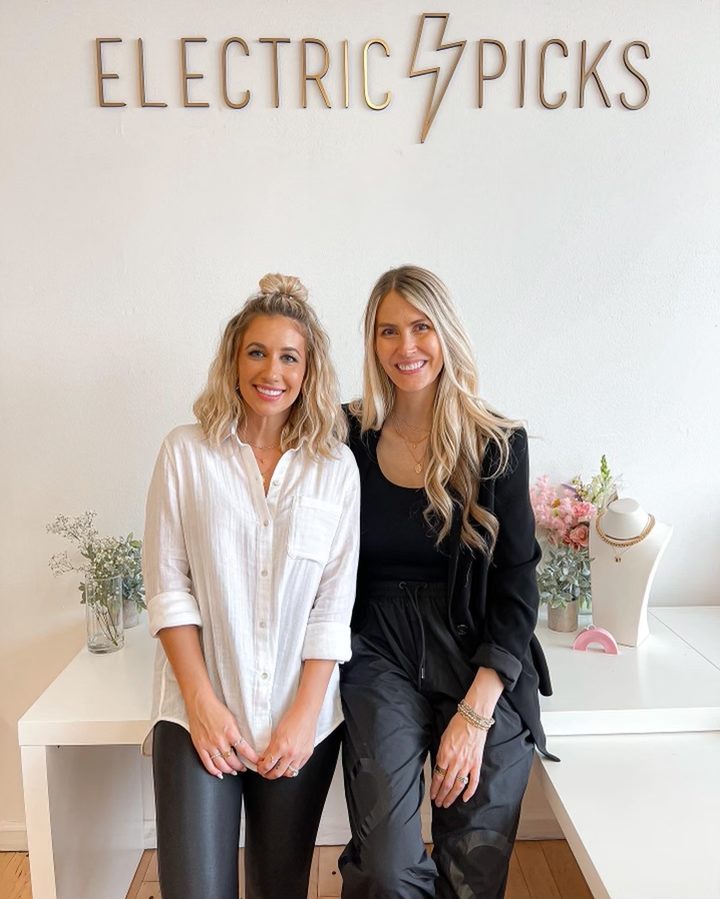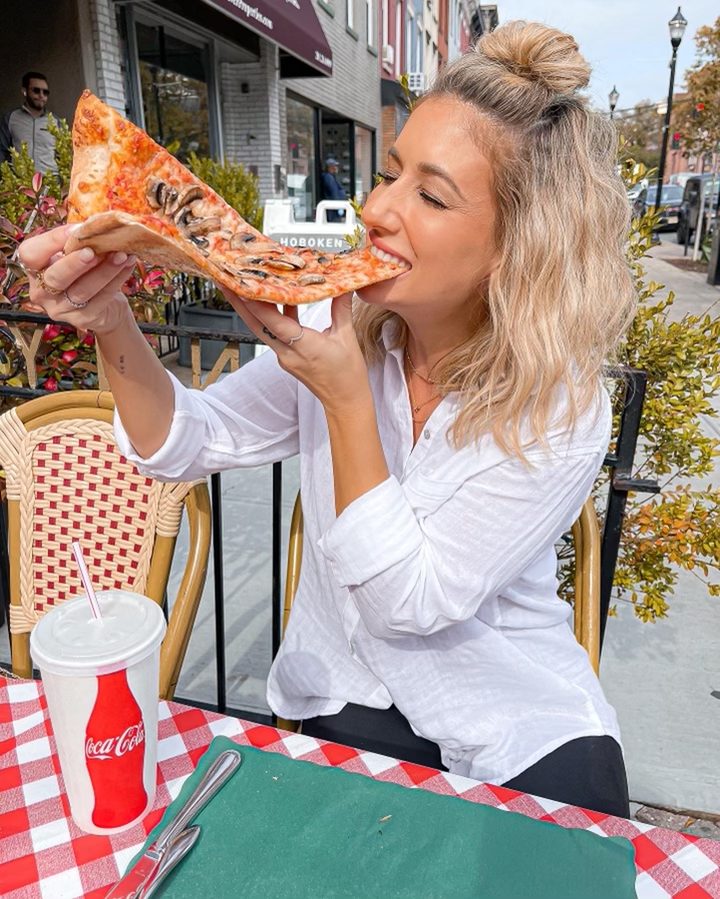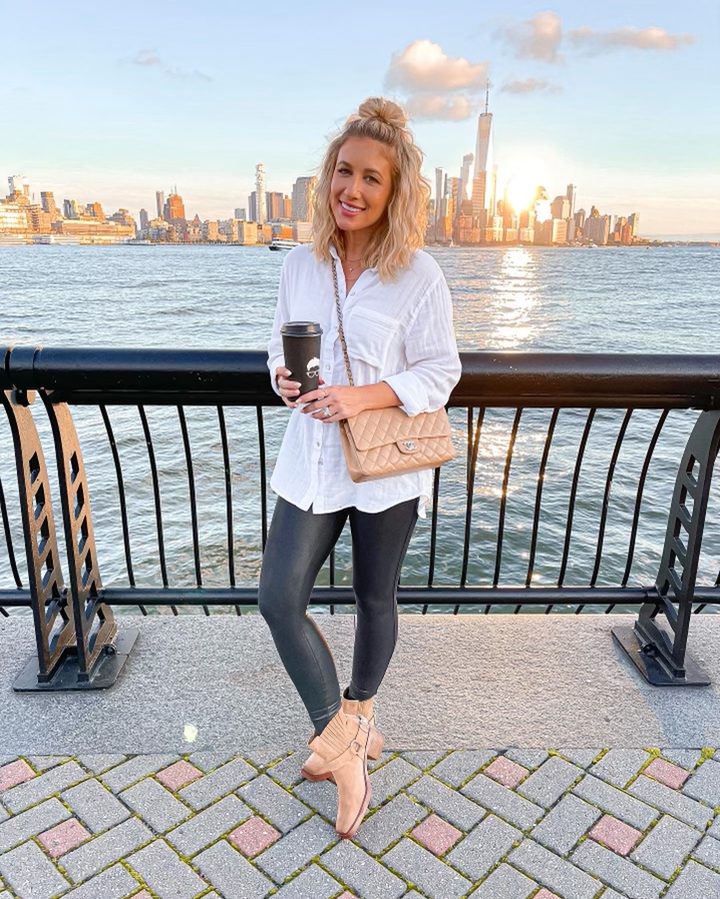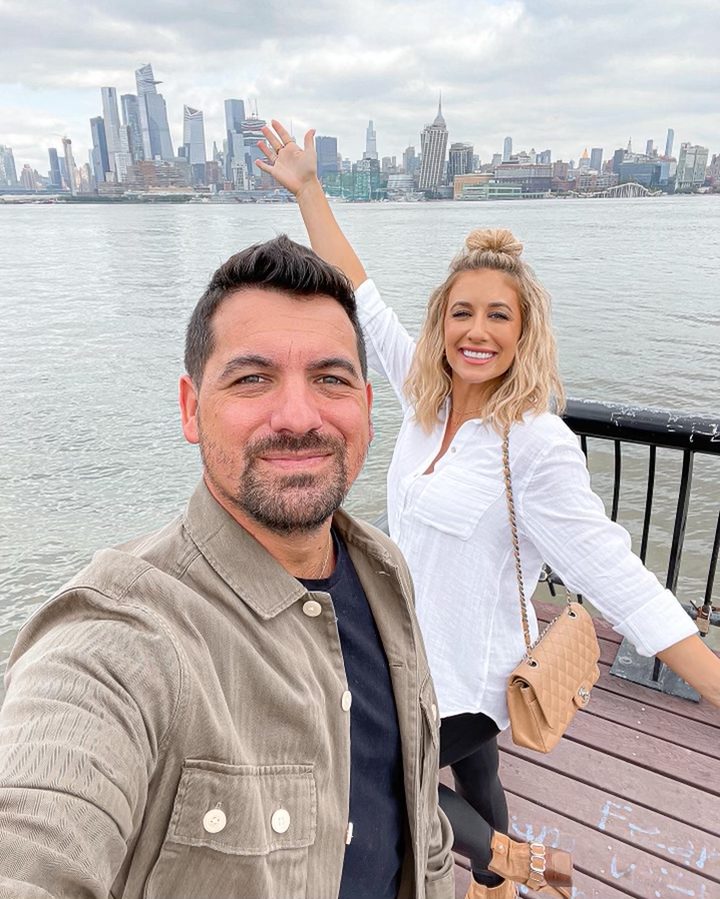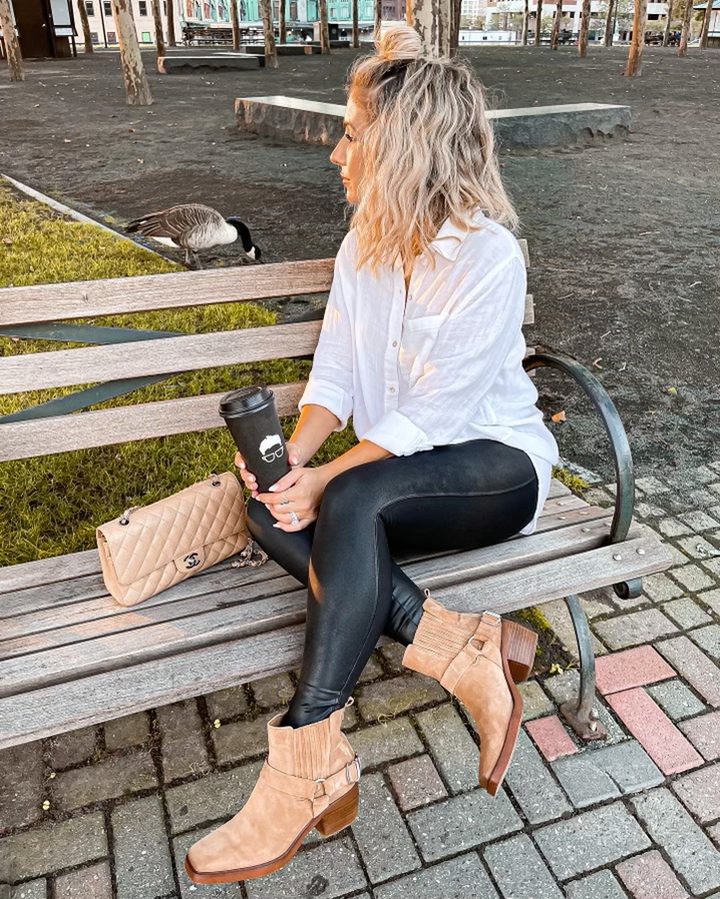 I'm 5'1″. Typically wear 6.5-7 in shoes. XS/0 in tops and dresses. 24 in Jeans.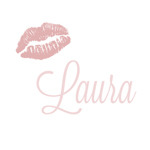 -SHOP THE POST-

*Brought to you by Nordstrom.