After many months of remodeling, our mudroom renovation is finally finished! I can barely believe that this is the same room from when we started, it's crazy how much of a difference paint, new cabinets and flooring can make!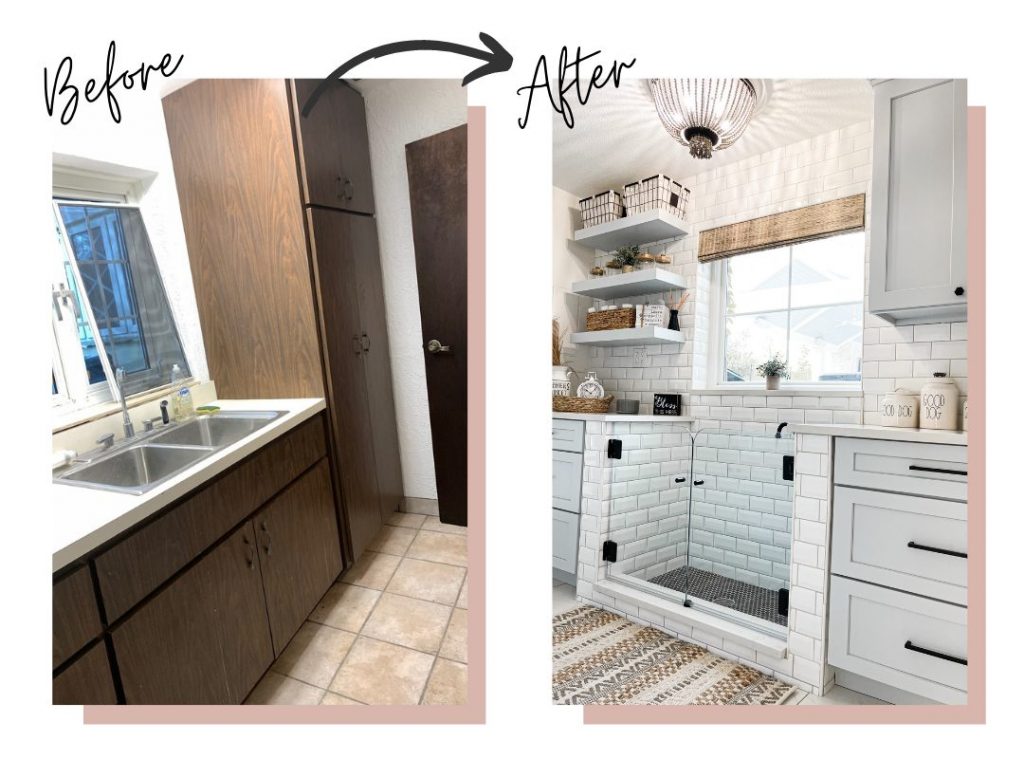 As you can see in the before pictures, the windows were broken, the cabinets were outdated and the storage situation in the closet needed some TLC.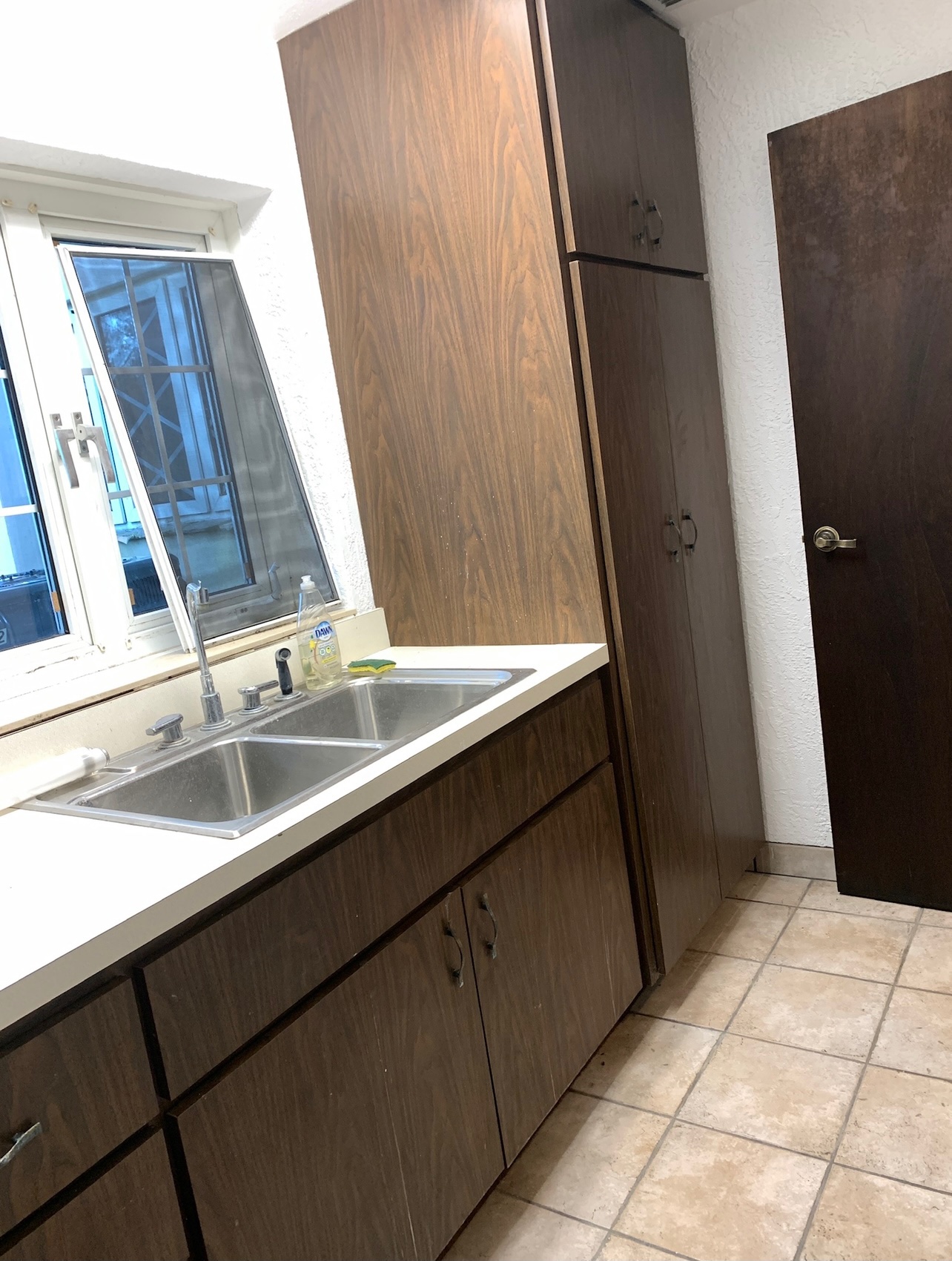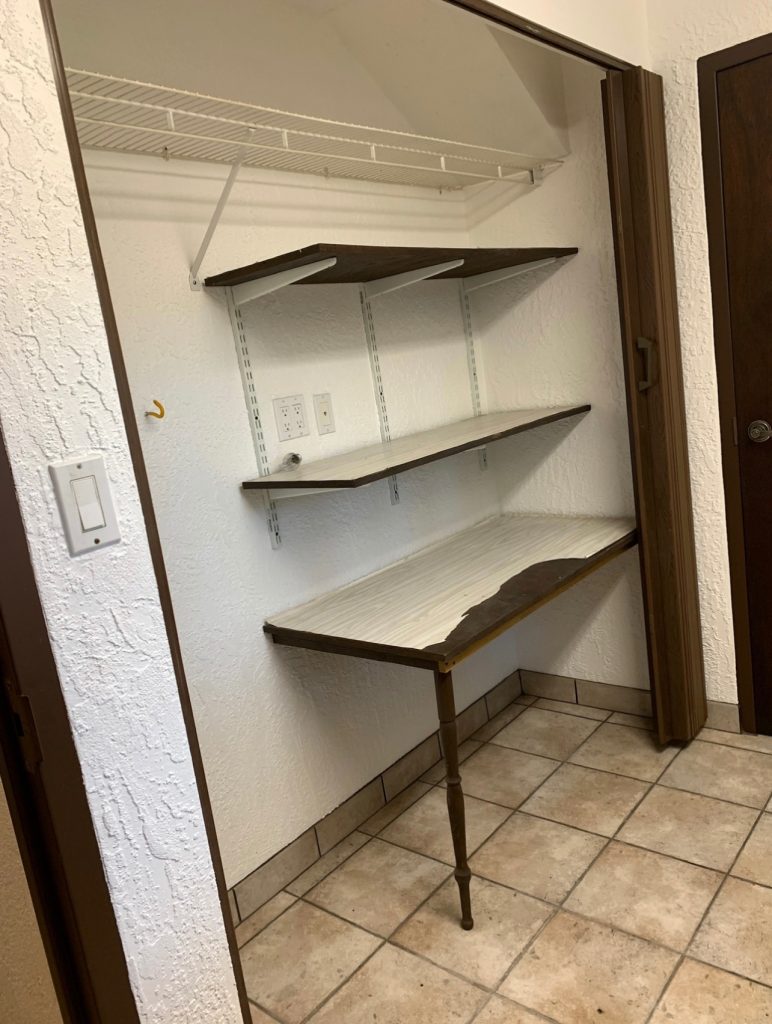 We put in new tile flooring from Daltile and are so pleased with the faux marble look. You can shop our flooring and counter tops here! It looks very chic but neutral at the same time! We also removed the sink and put in a doggy shower for Zeppelin and Hendrix. It has been so helpful to wash our dogs in the mudroom! We also put in a new window above the doggy shower and it adds in so much light to the room (which was so dark before!).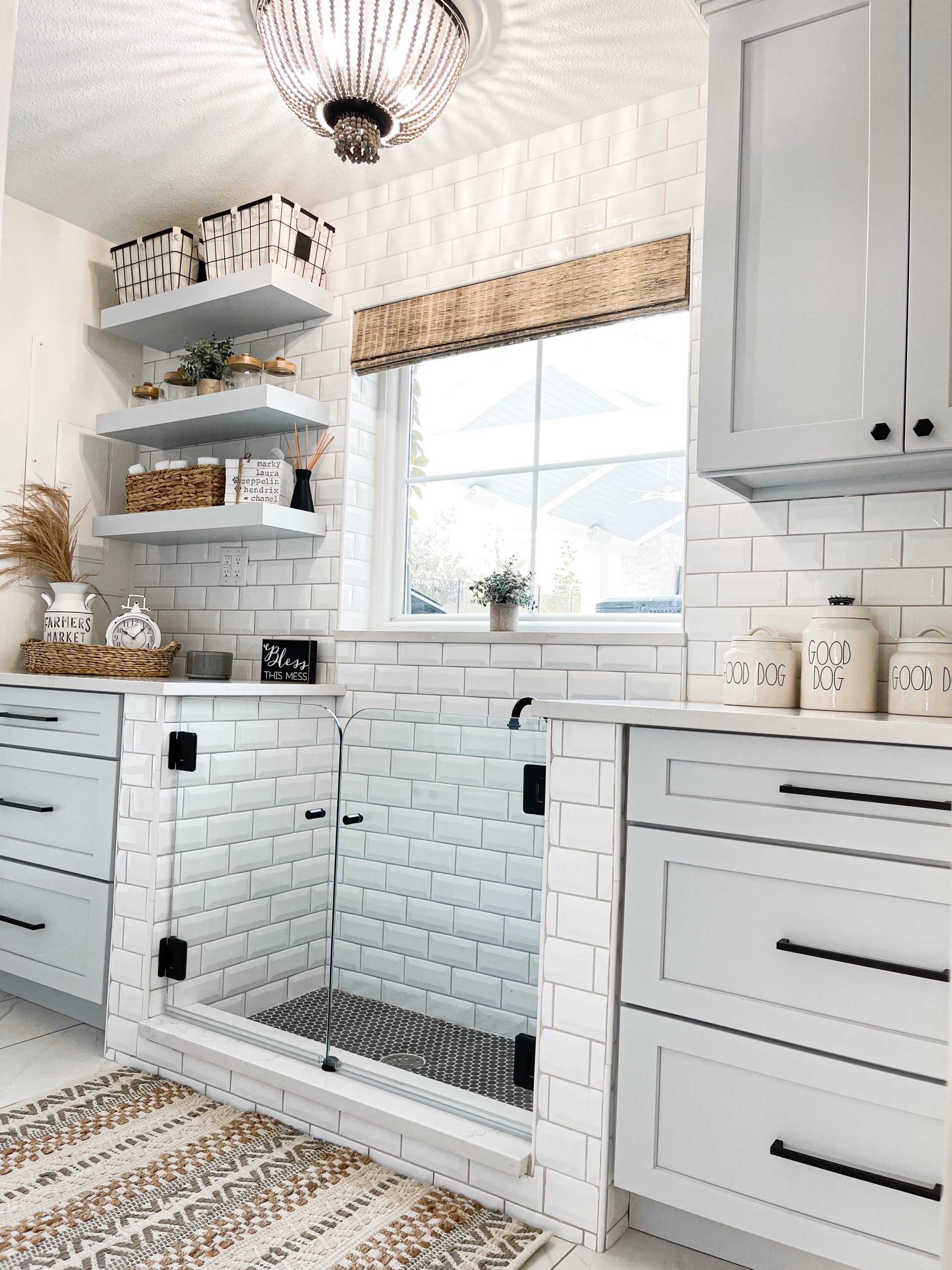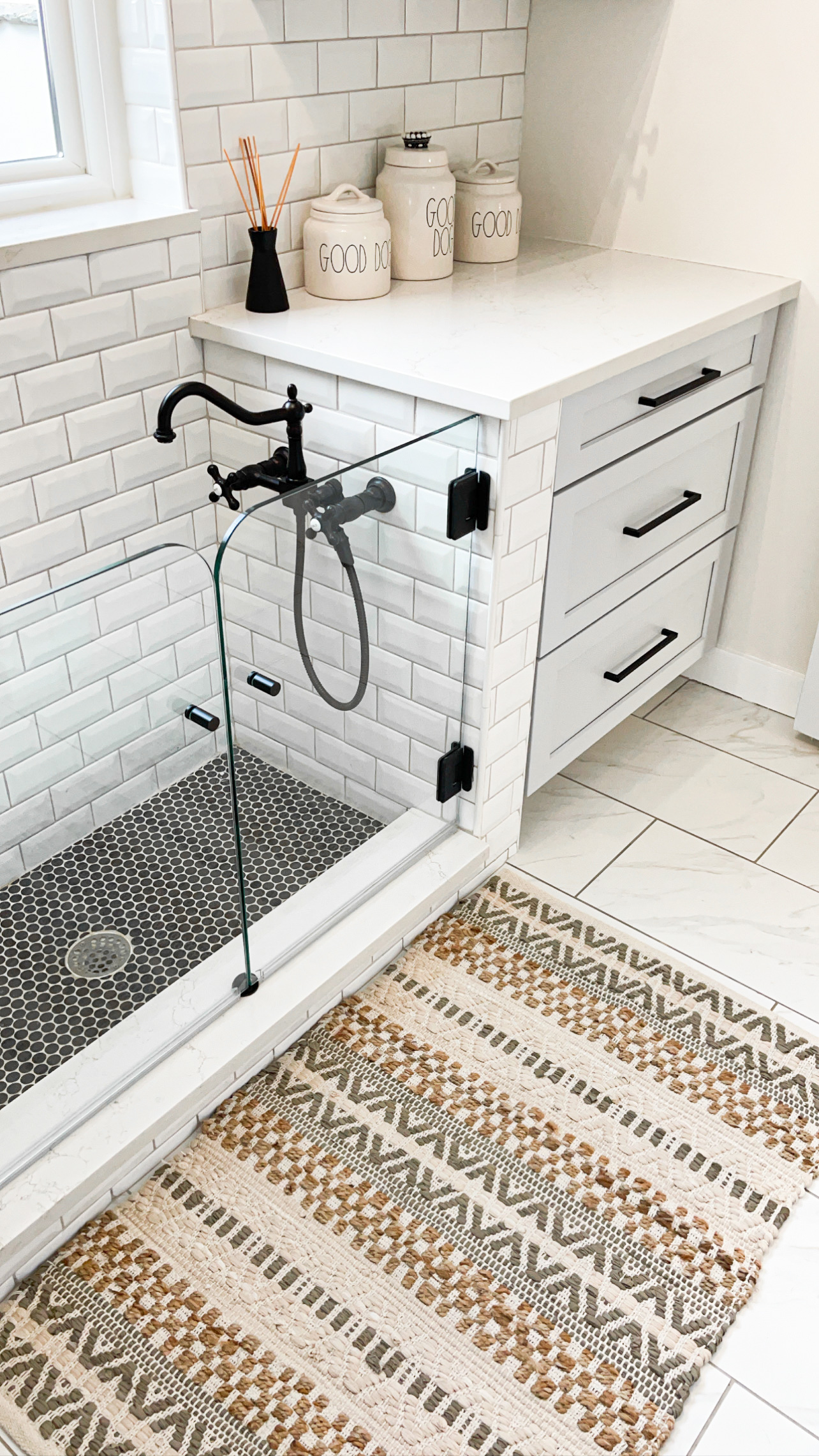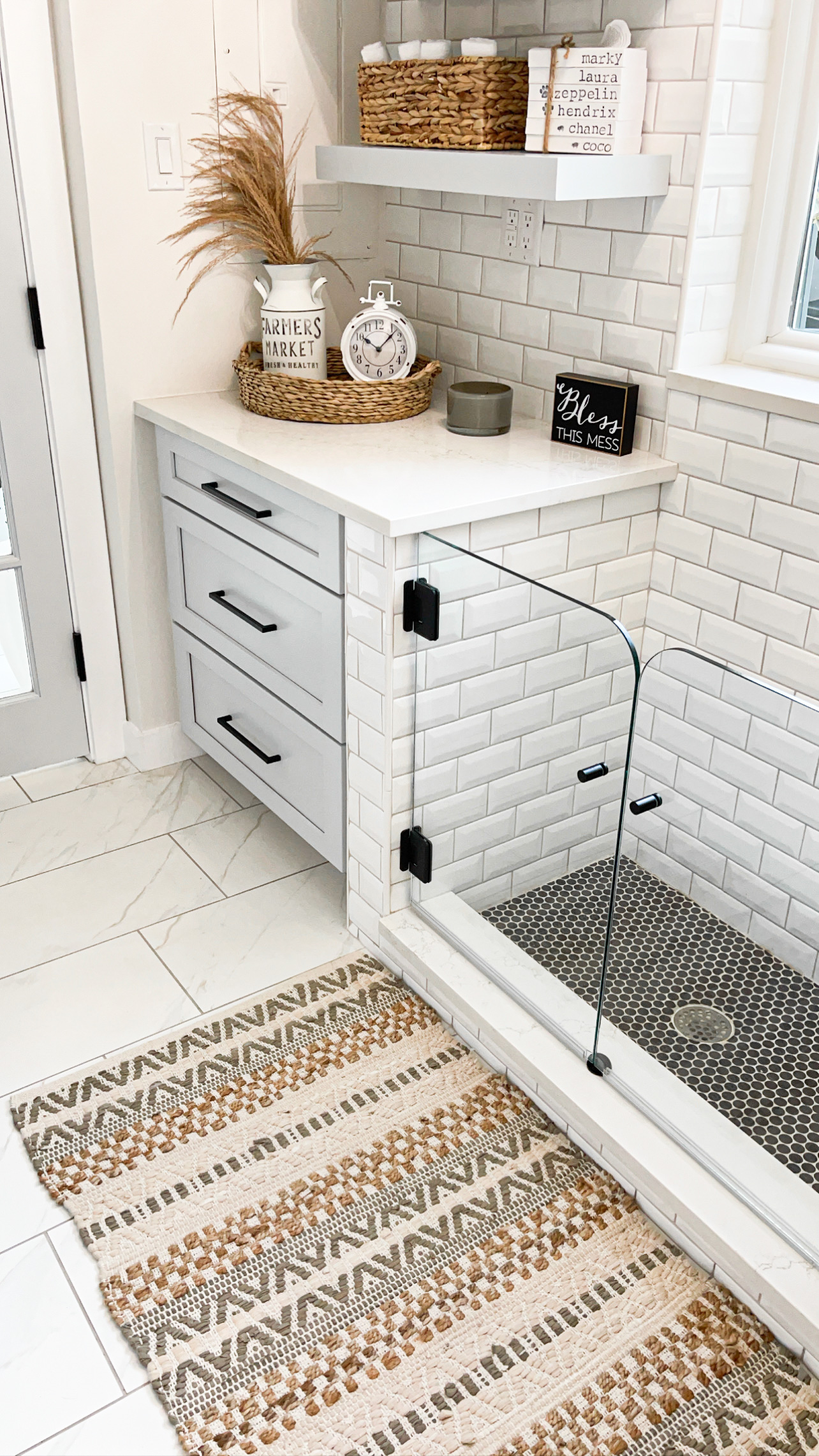 I found the cutest decorations to line the shelves from Walmart and Amazon! You can shop the decorations here and here. I also got these super cute personalized books from Etsy with our little family's names on them! I have to get another one to add for Wilbur! 🙂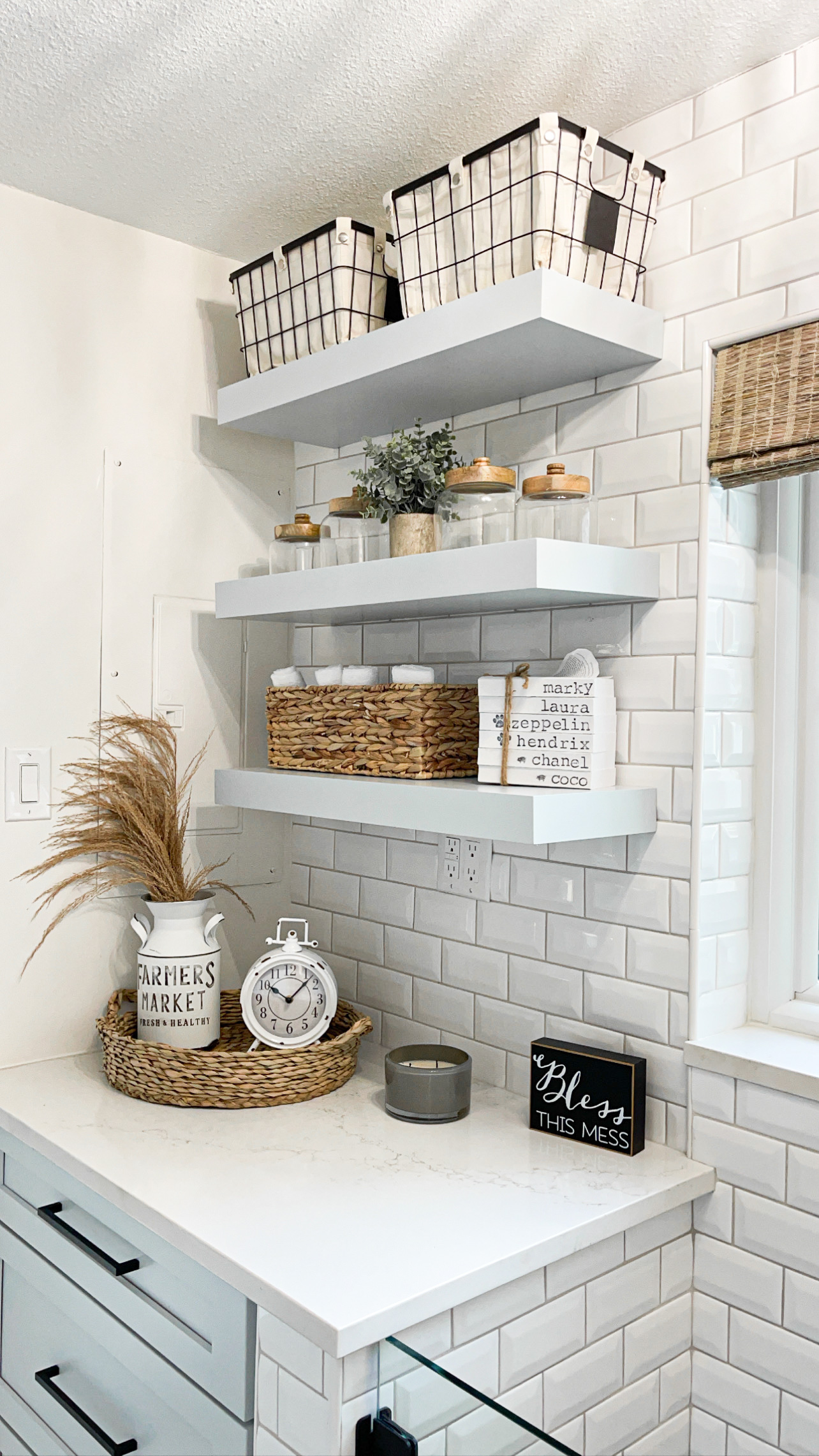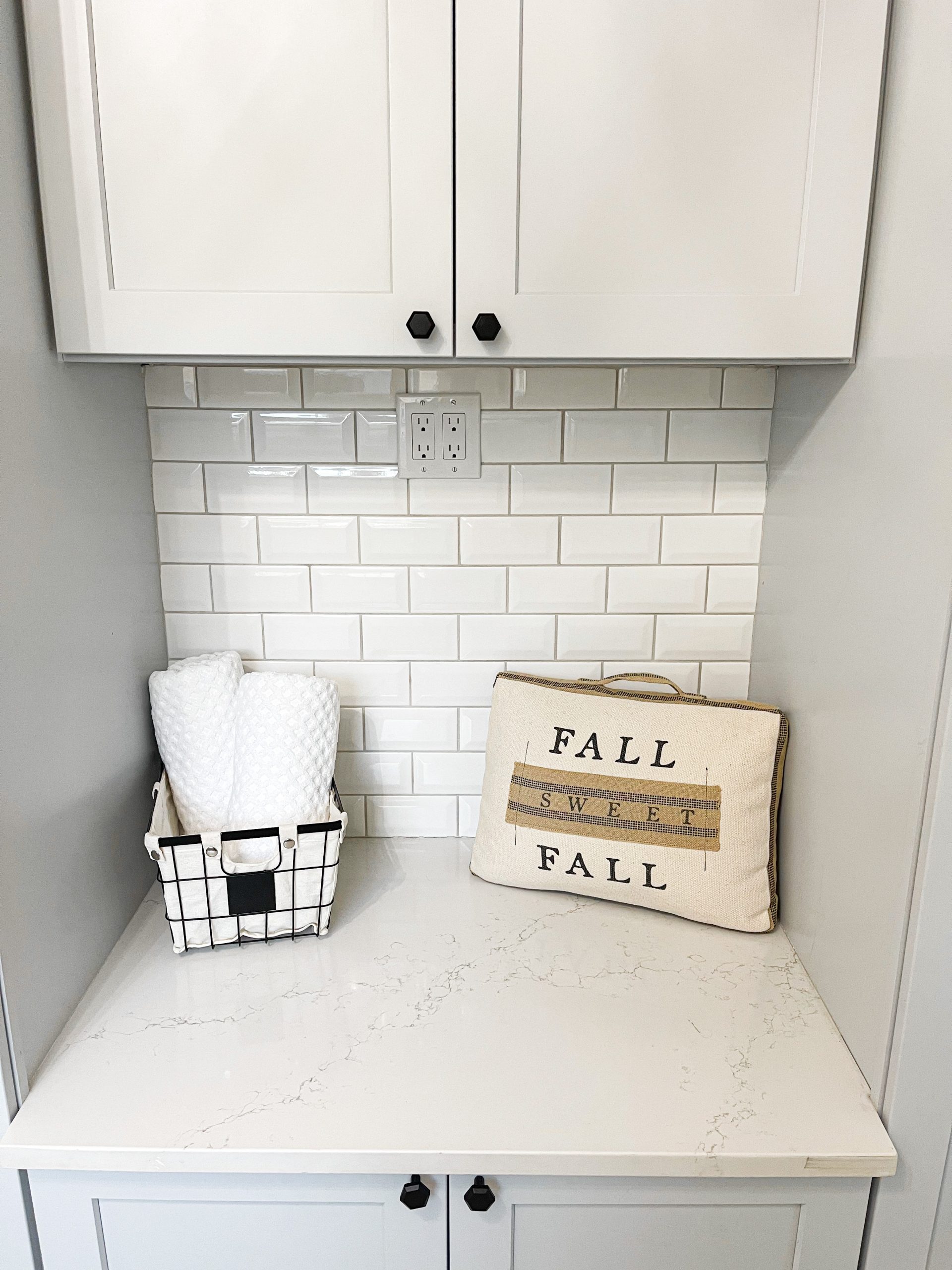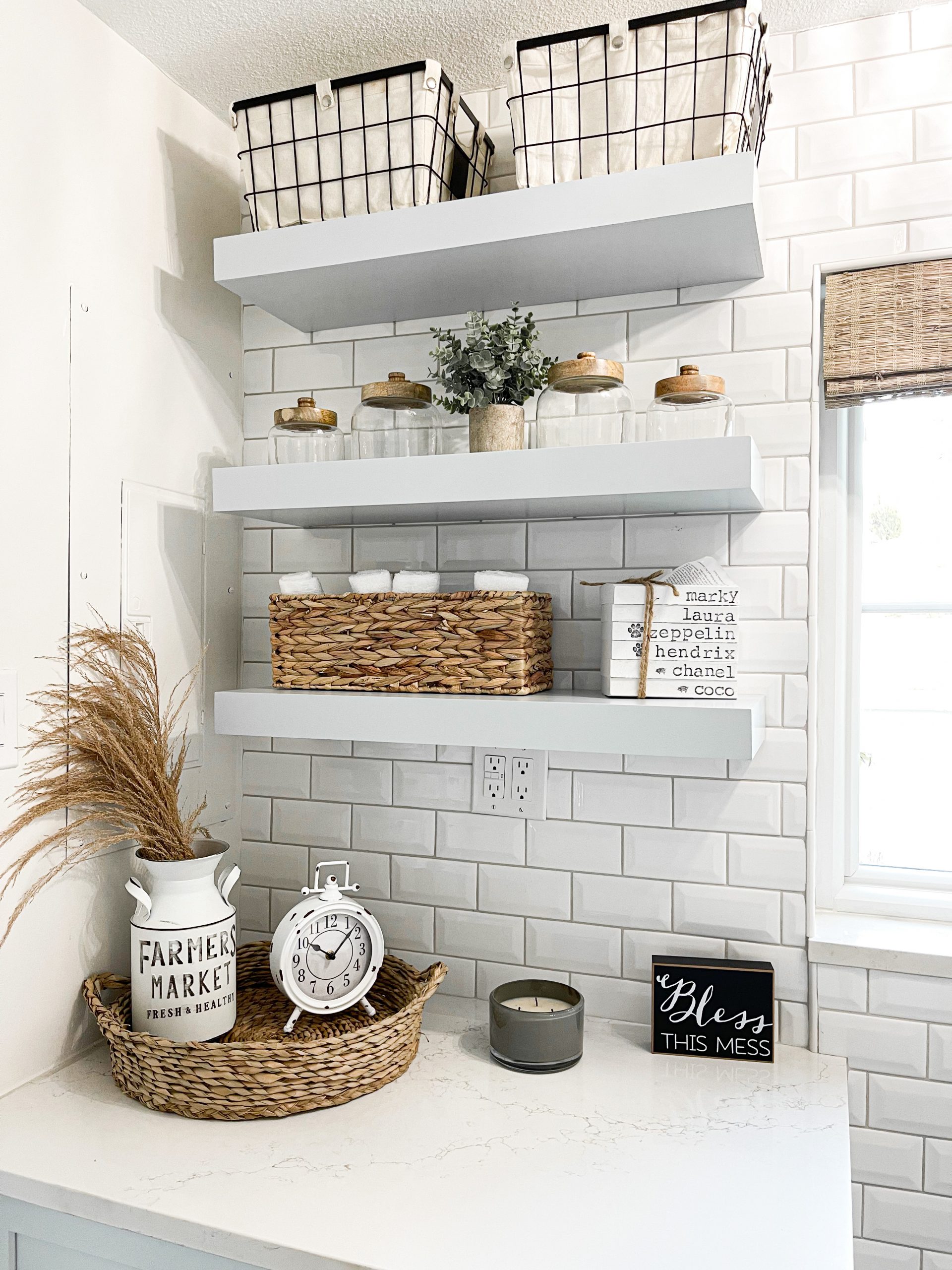 We wanted to paint the walls a creamy white and the cabinets a dusty light blue. We ended up going with Sherwin Williams "Toque White" for the walls and "Misty" for the cabinets and doors. We are so happy with our choices and think they complement each other nicely.
Overall, we are so excited to have our mudroom finally finished! The space is super functional AND beautiful, and for that, I think the months of renovations made it all worth it!