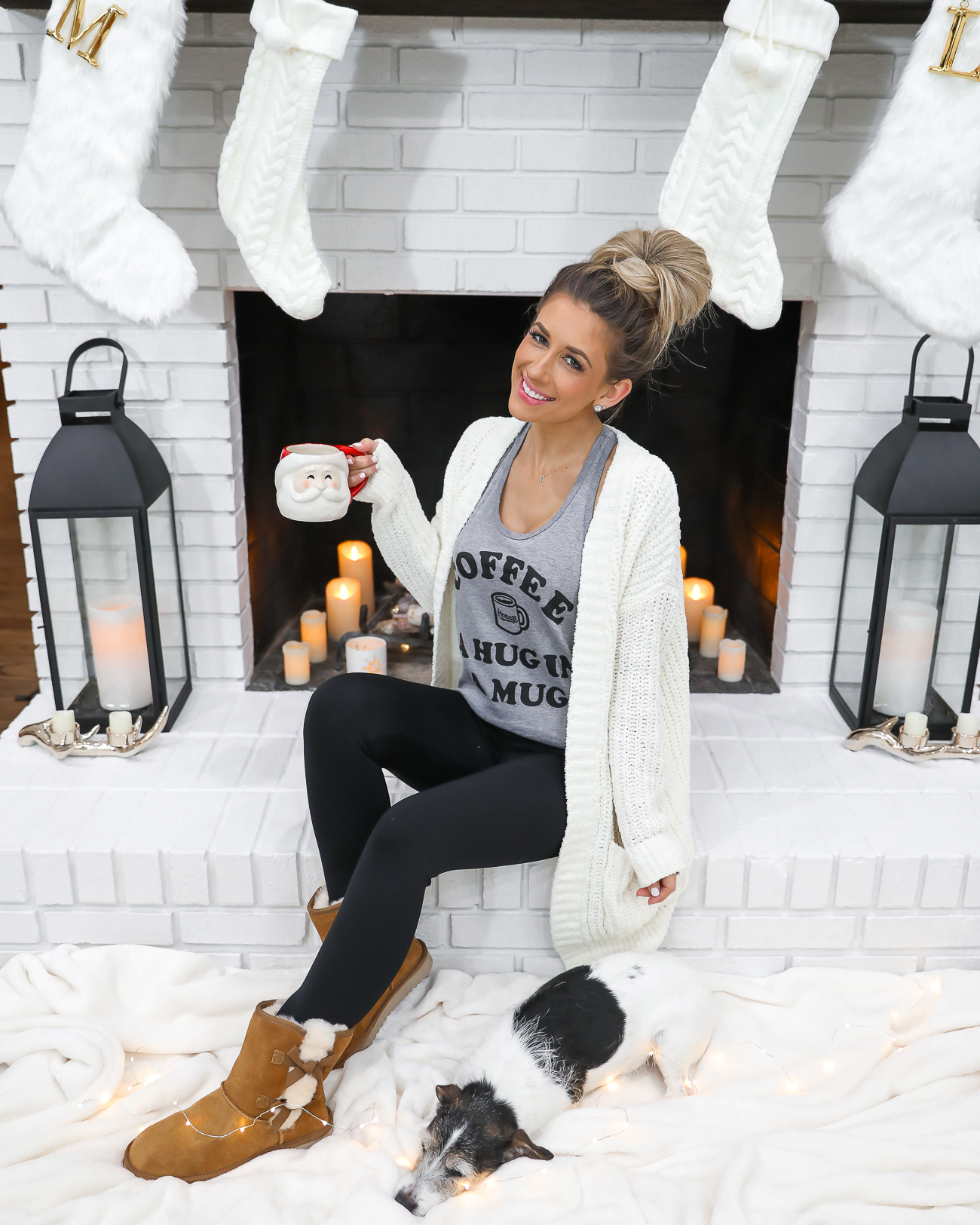 Warm and fuzzy—count me in!!
If coffee is a hug in a mug, Koolaburra boots by UGG are a hug for your feet. These things are seriously sooo comfy. We just got home from a super busy trip to NYC so now I'm only reaching for comfy cozy clothes head-to-toe! Black leggings, a cozy cardigan, and super comfortable shoes all day every day!! I just got these Koolaburra Victoria short boots a few days ago and have literally worn them every single day–in, out, and around the house! They're basically socially acceptable slippers and I'm all about it!! I want them in every color.
The tan suede is so classic and stylish and the cute little bows and fuzzy poofs are the perfect accents. The inside is lined with the softest sheepskin and faux fur for warmth, and the sole is made of high quality lightweight rubber. In fact they're so light, you can walk all day without your feet getting tired. These boots come in short & tall. I opted for the short length and absolutely love the fit.
Koolaburra by UGG boots can be worn with so many different outfits and would make a great gift this holiday season. I LOVEEEE comfy presents and would be over the moon to get another pair of these. Hint hint hubby!! 😉