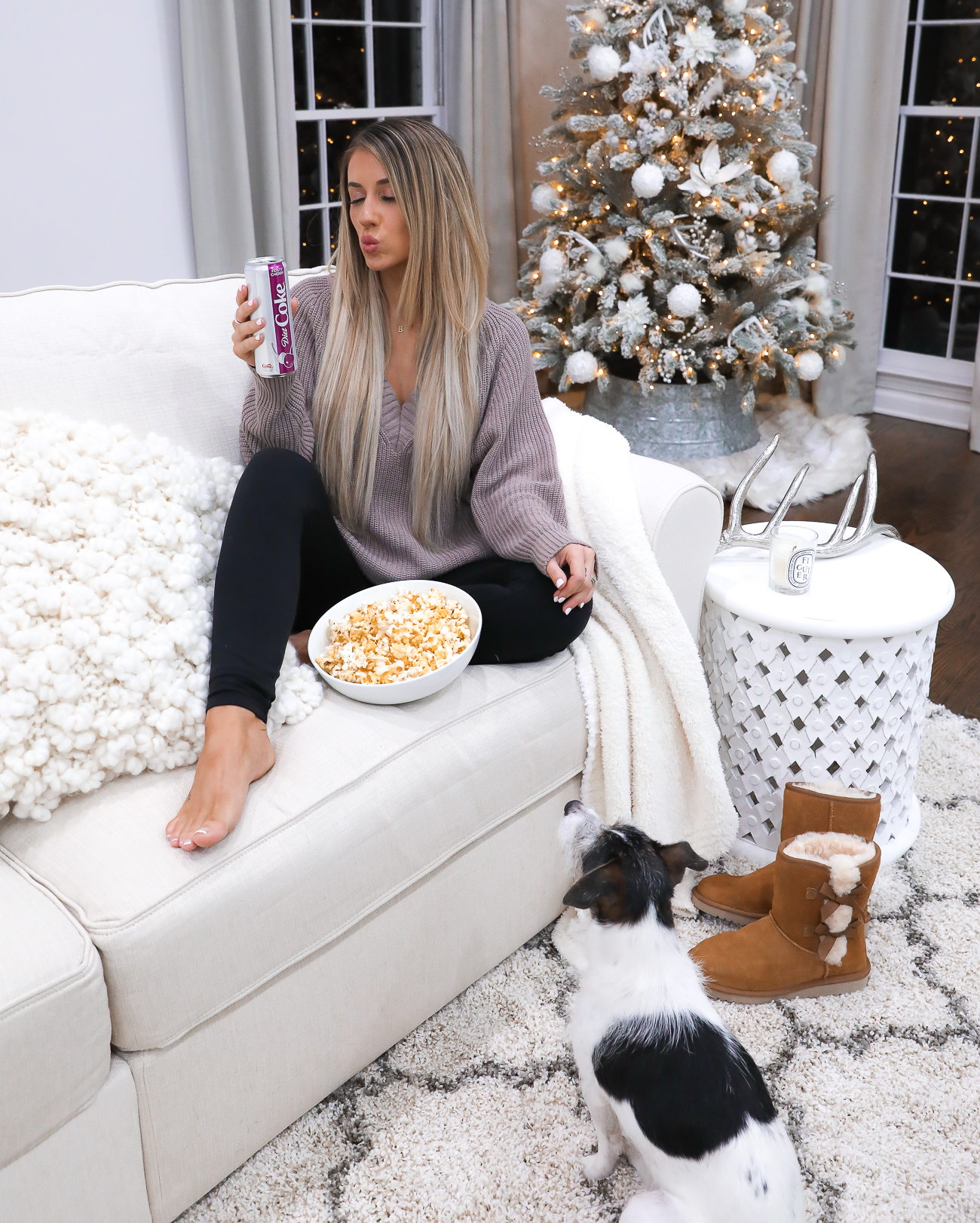 Can you believe the year is over?!?
2018 was amazing! To recap: We traveled to a bunch of new islands, visited new states, and flew all across the country. Met new friends in new cities and explored our hearts out. Sold our home, moved out of state, and started a new adventure. Set some major goals and crushed them all. Now it's time to do it all over again! Tonight I'm celebrating all of my accomplishments in comfy clothes with a Diet Coke. Two of my favorite things!
Every year I sit down and make a list of personal a professional goals. We're staying in tonight sipping on Diet coke & munching on popcorn making plans for the new year. Tonight I'm writing down all of my goals for 2019, and thought I'd share them with you. This way you guys can help hold me accountable! Ha! But seriously, it always helps to share your goals with others that can help encourage you and remind you what you're working towards.
2018 Highlights:
Traveling to Aruba–OMG flamingos!! Getting a LikeTOknow.it takeover. Visiting new cities with my blogger besties. Reaching 400K Instagram followers. Getting my hair done at Habit Salon @hairby_chrissy. Speaking on the LikeTOknow.it panel in Miami. Hanging out at Universal Studios with Urban Decay. Moving to a new state.  
Personal Goals:
Wake up at 7am everyday. Eat healthier. Go to bed earlier. Work out 4 x a week. Travel to 10 new cities. Make new friends. Read/listen to more books. Relax more. Worry less. Cook more.
Professional Goals:
Create new YouTube videos every week. Get 100k YouTube subscribers. Get more organized. Get 550k Instagram followers. Share more home decor content. 
Cheers to 2019!!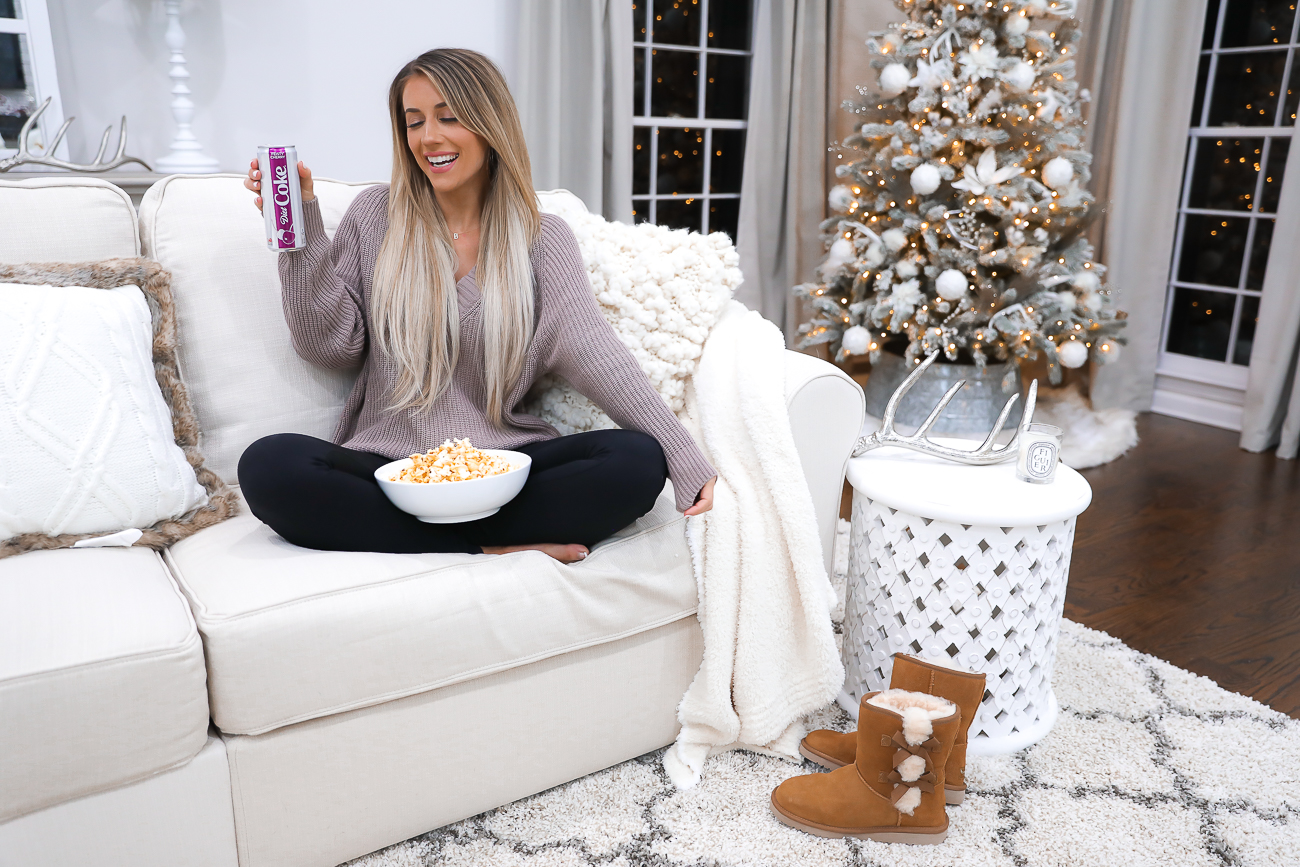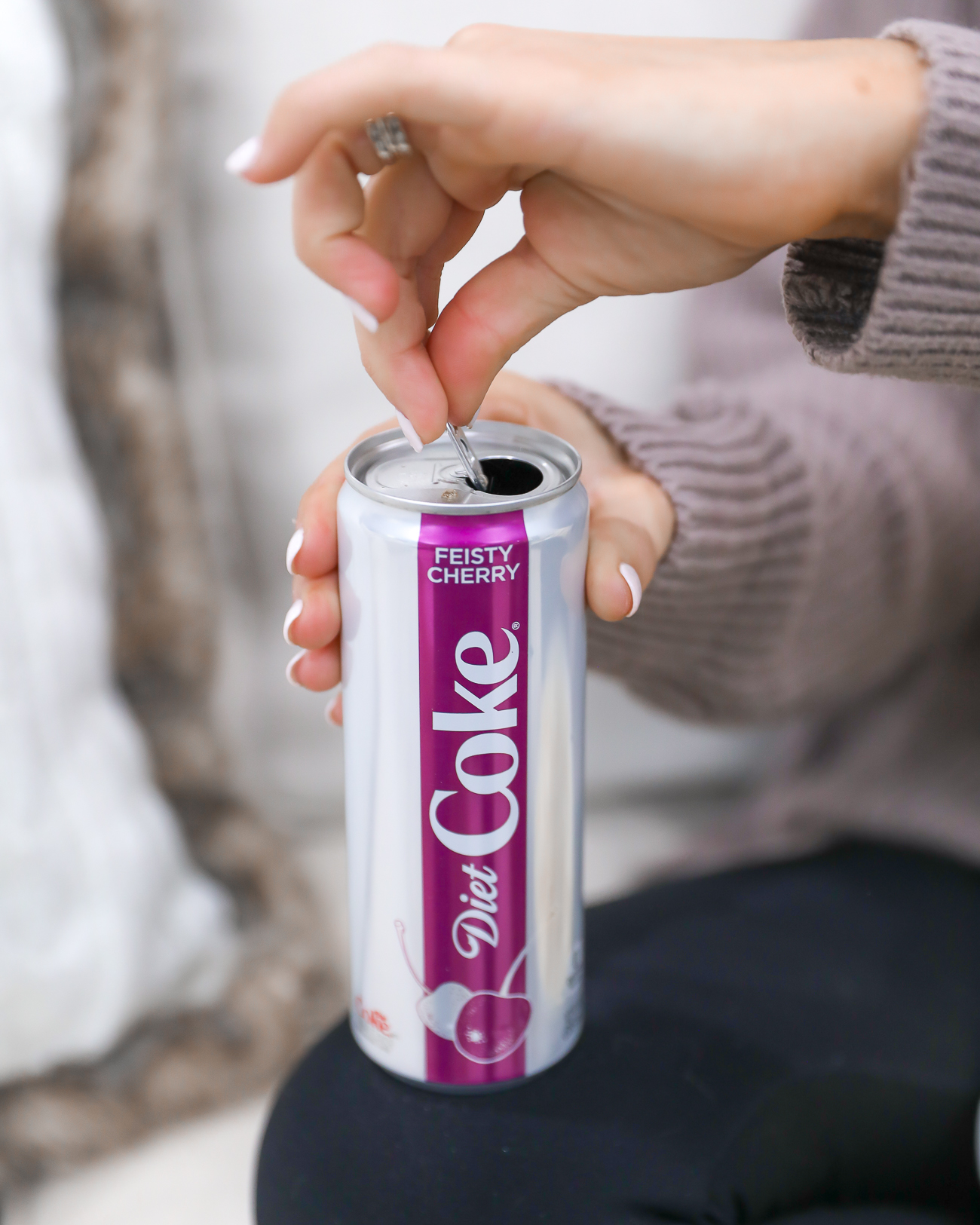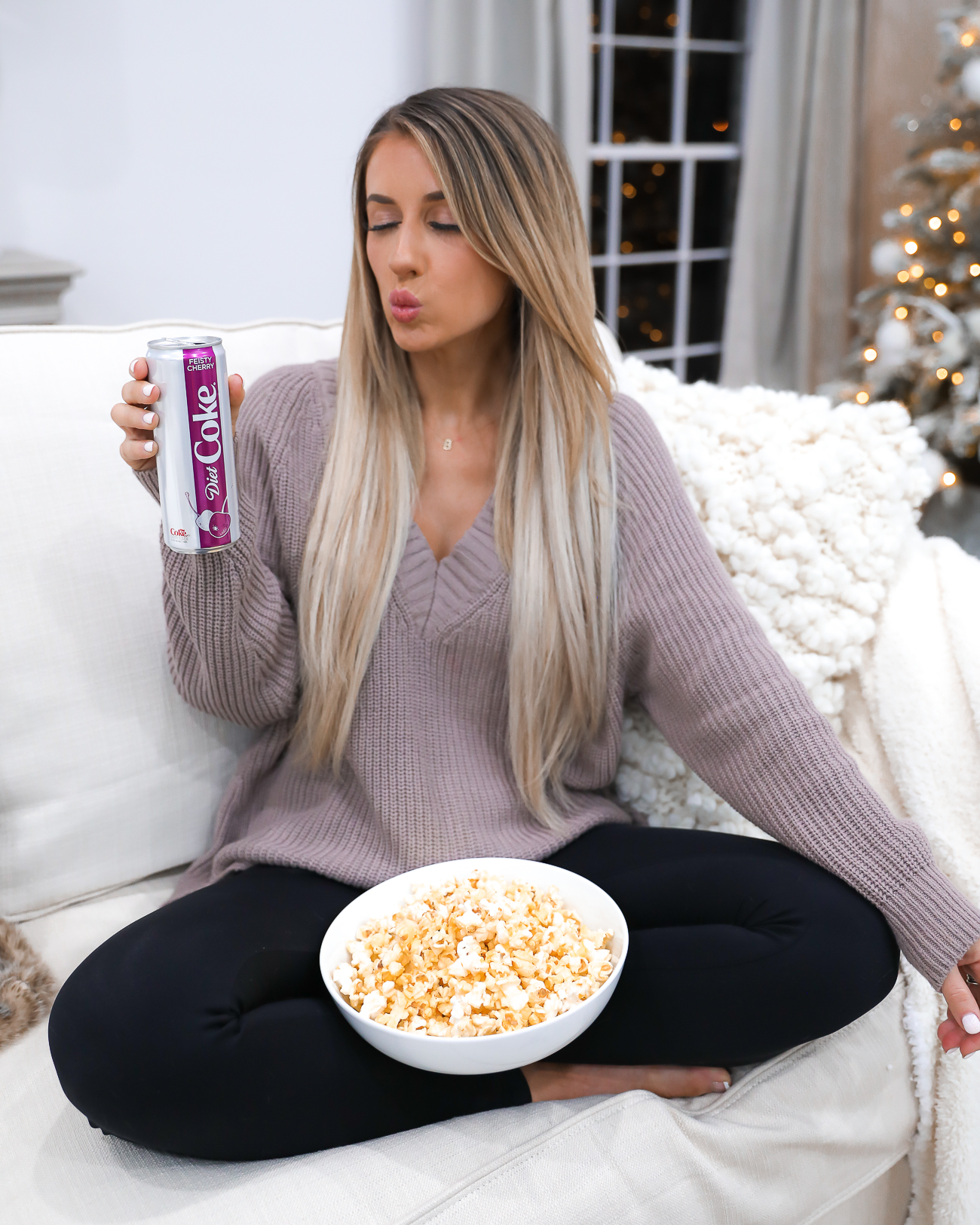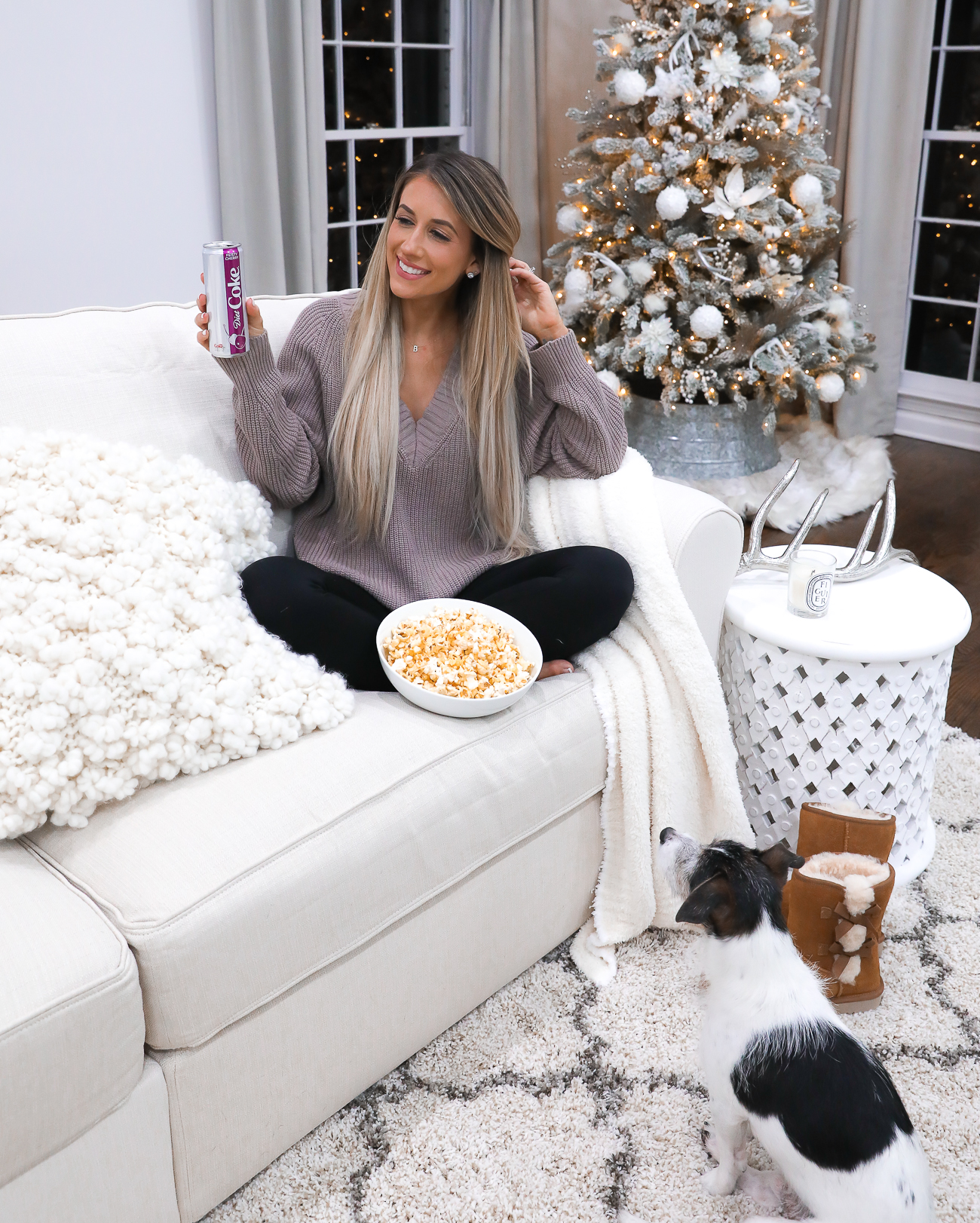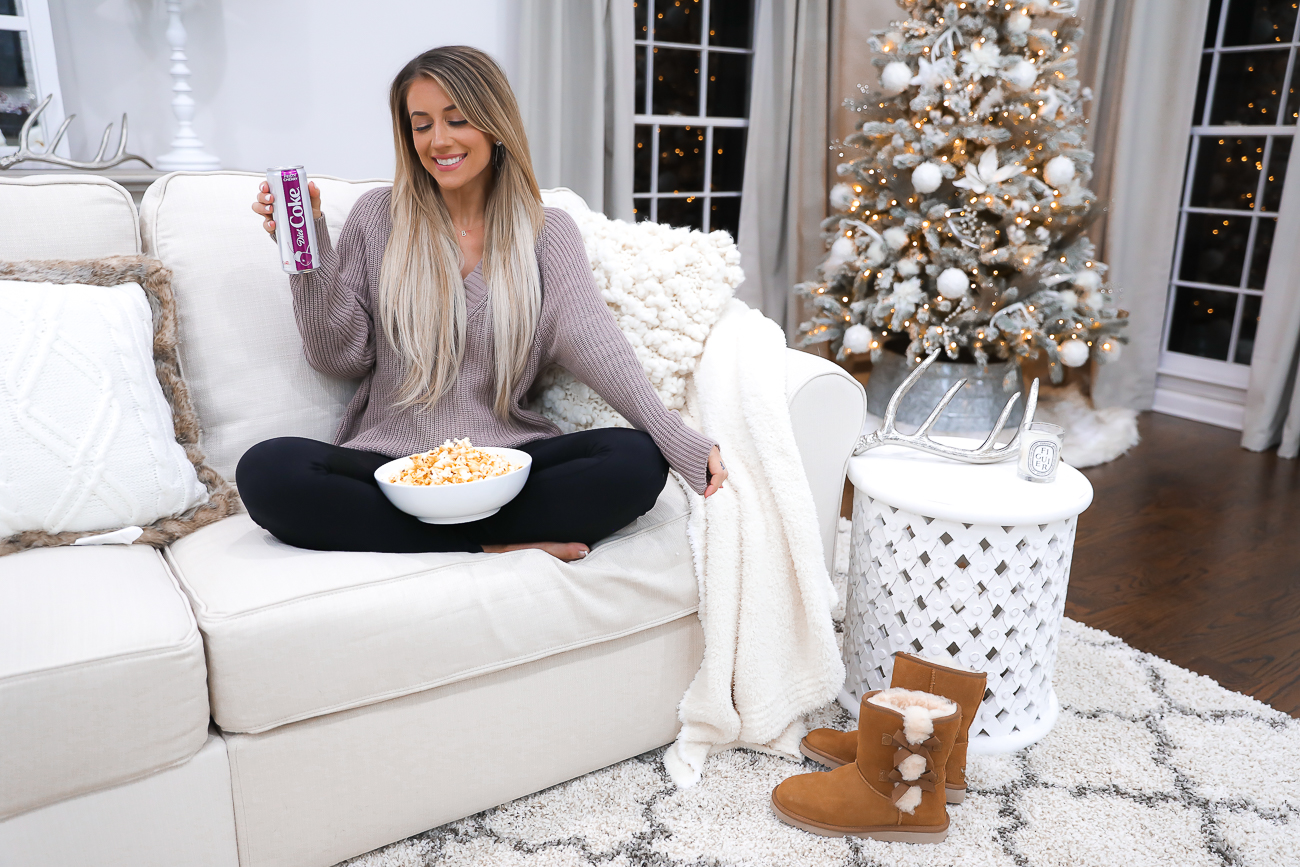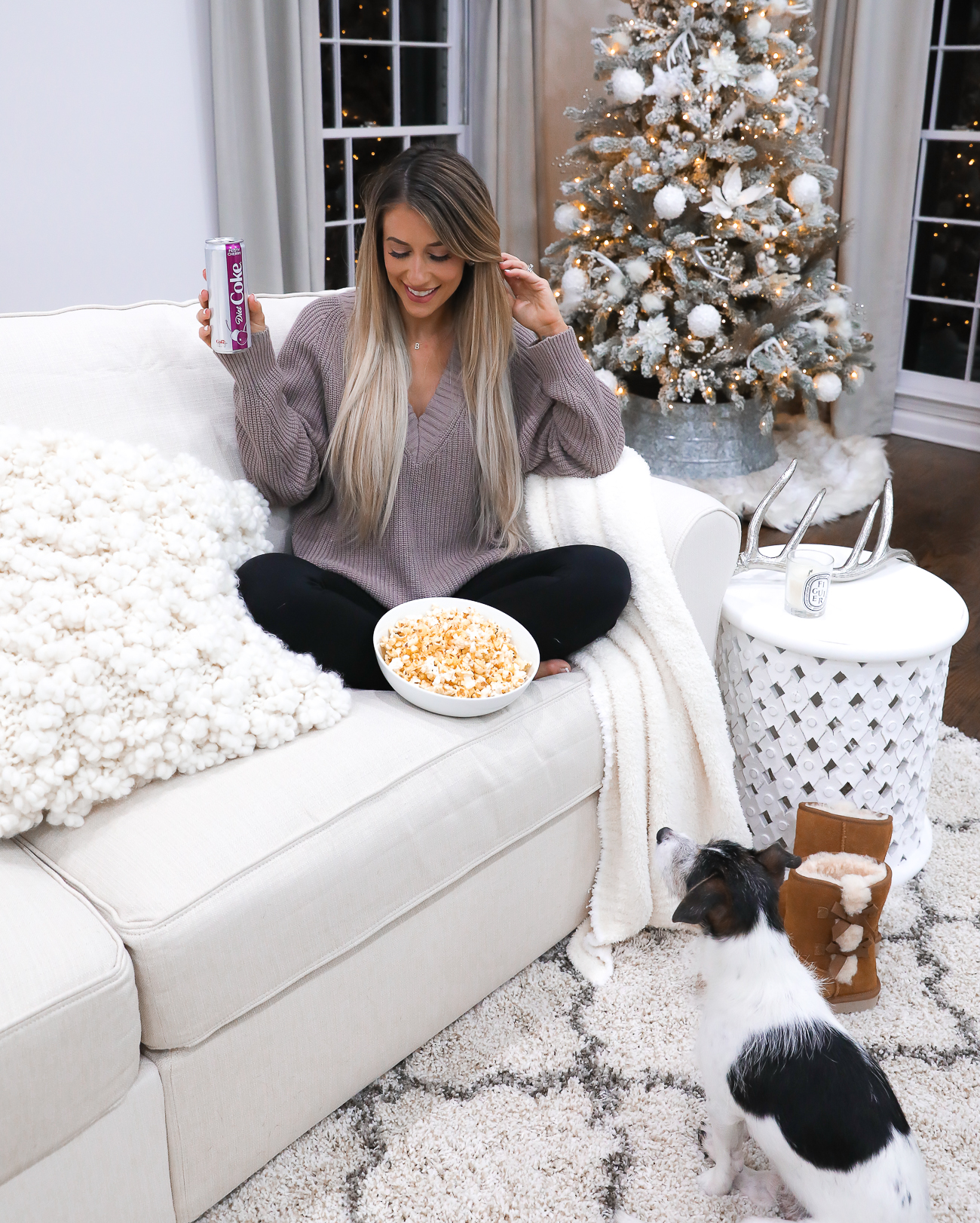 O U T F I T – D E T A I L S 
DIET COKE: Feisty Cherry | SWEATER: Express | LEGGINGS: Express | BOOTS: Koolaburra 
FIT TIPS:
-Sweater is oversized. Wearing size XS
-Leggings are true to size. Wearing XS
-Boots are TTS. Wearing size 7.
I'm 5'1″. Typically wear 6.5-7 in shoes. XS/0 in tops and dresses. 24 in Jeans.
-SHOP THE POST-

Brought to you by Diet Coke.