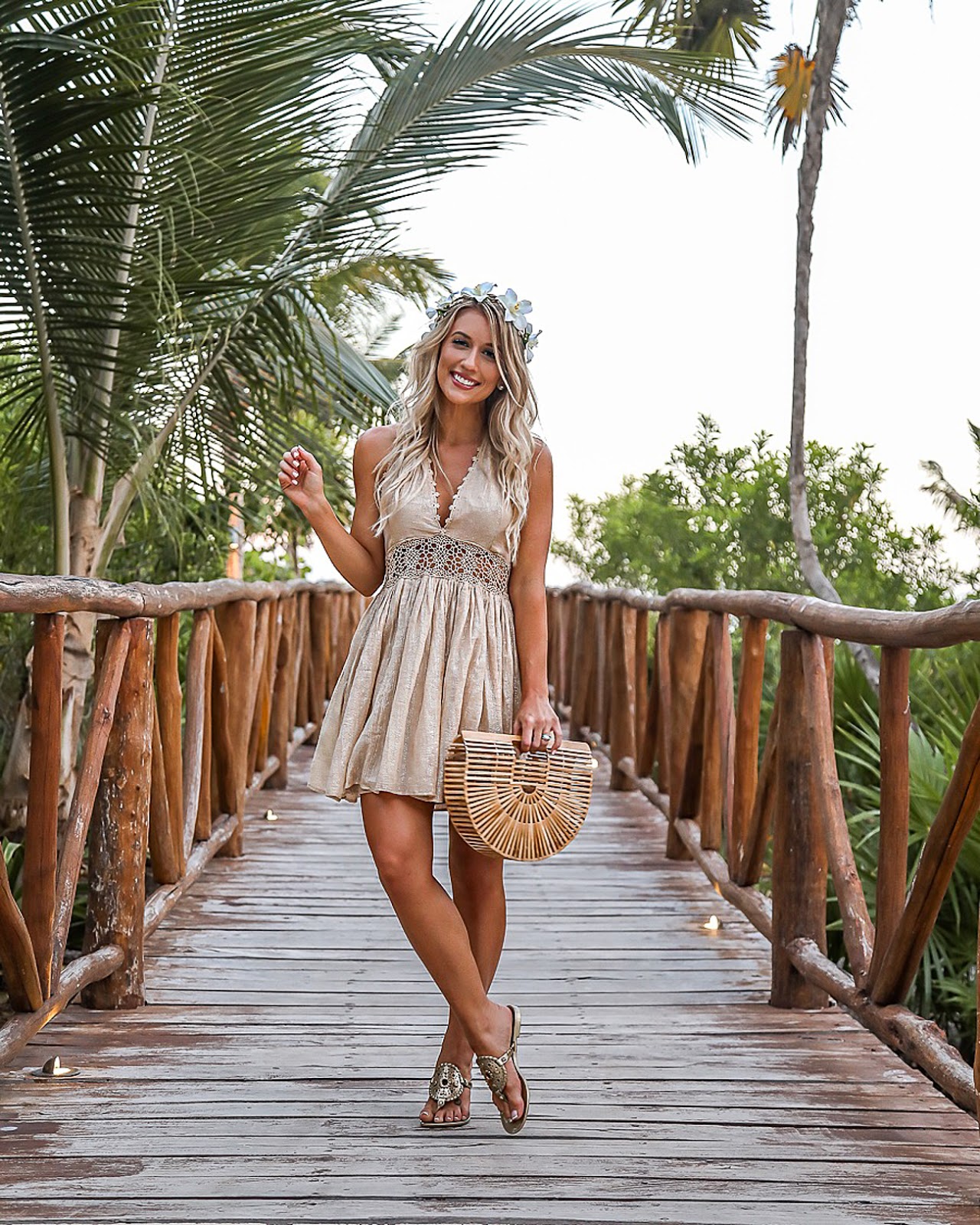 Palm trees & 80 degrees!!
Welcome to Mexico!!
We recently stayed at UNICO 20º87º in Riviera Maya. It was such an incredible trip, and I highly recommend it to anyone looking for a getaway. Below I've rounded up all of my outfits from the trip; they're all perfect for spring break or any upcoming vacations. The details are listed under each picture. Be sure to scroll to the end of the post for a full review of the resort.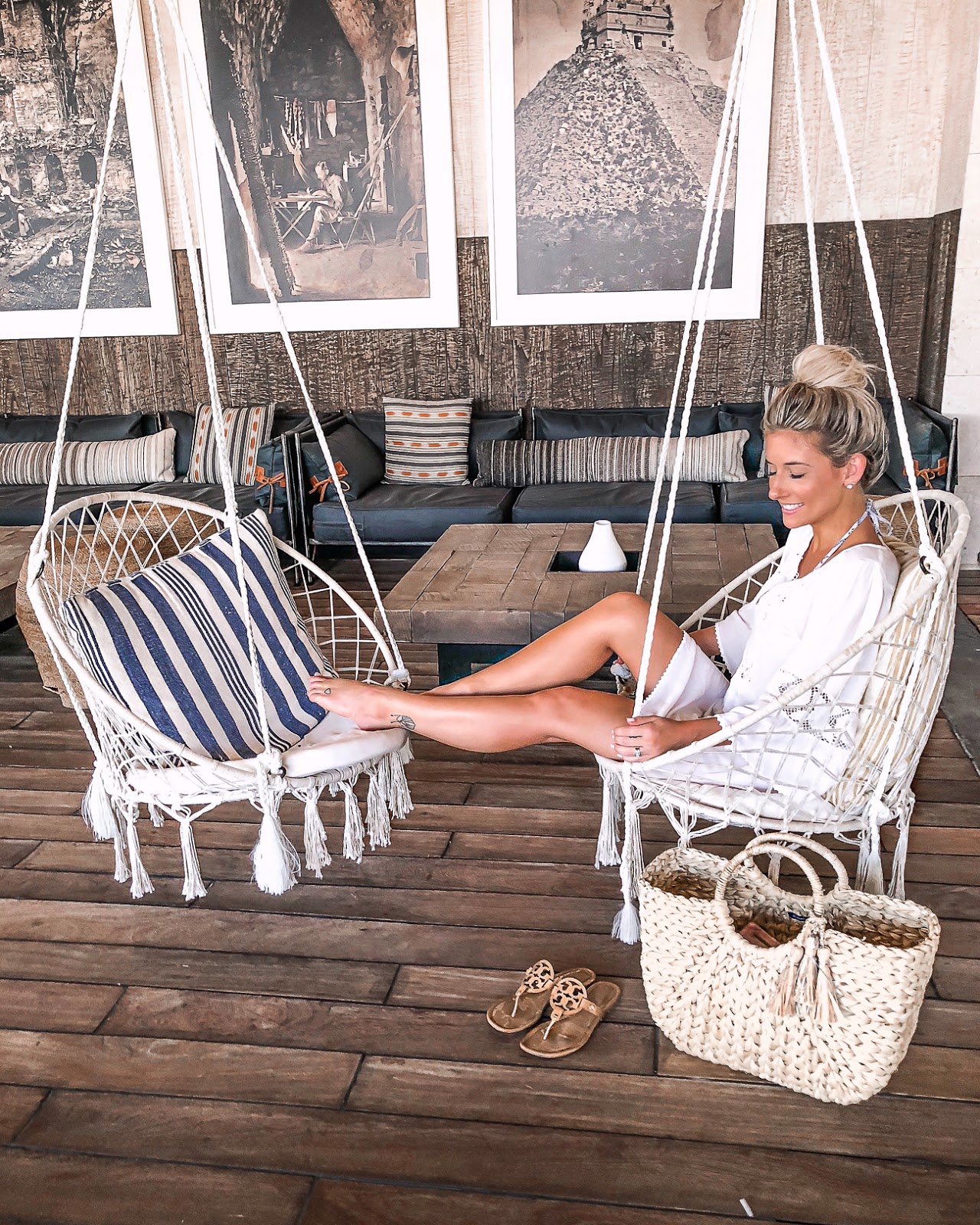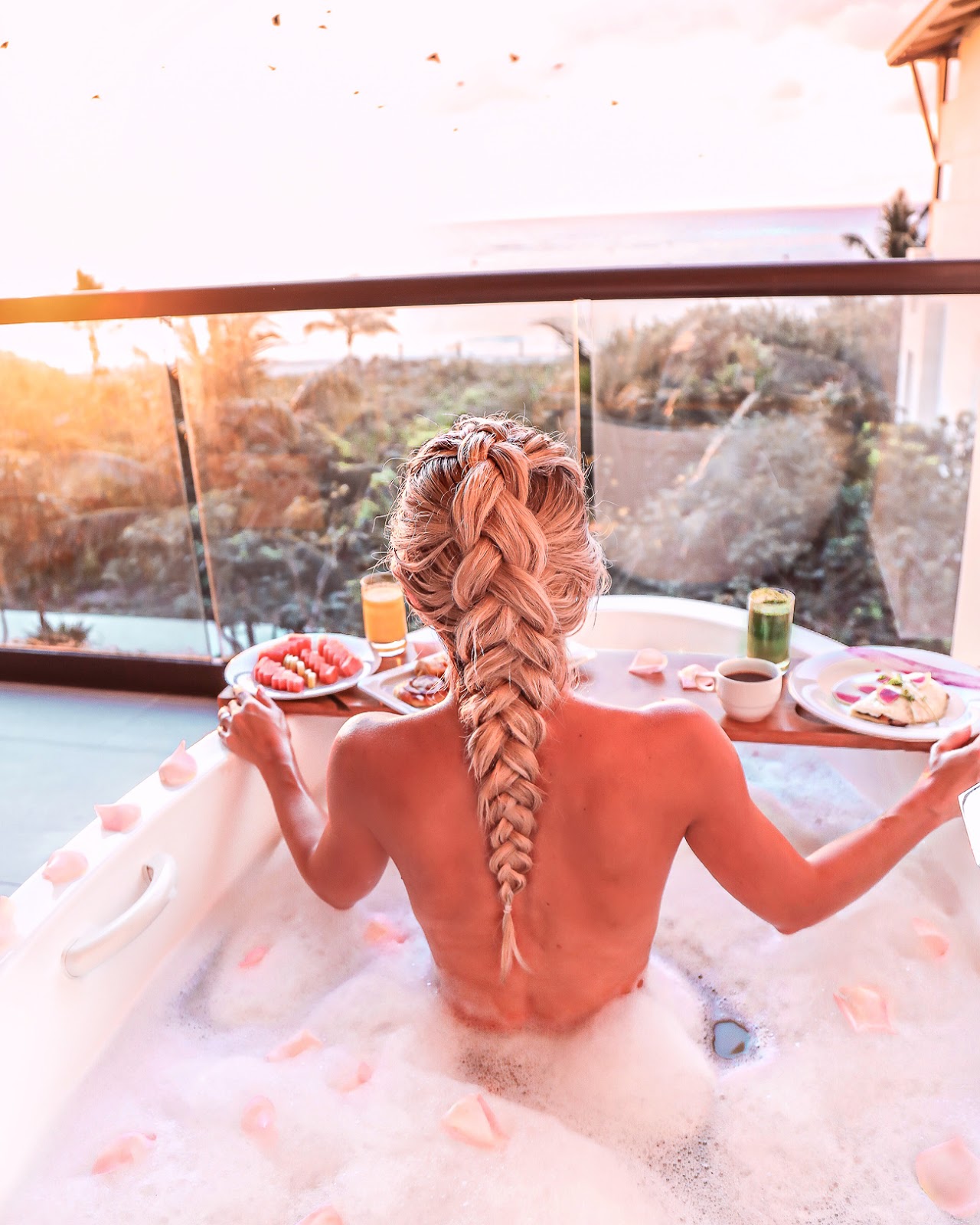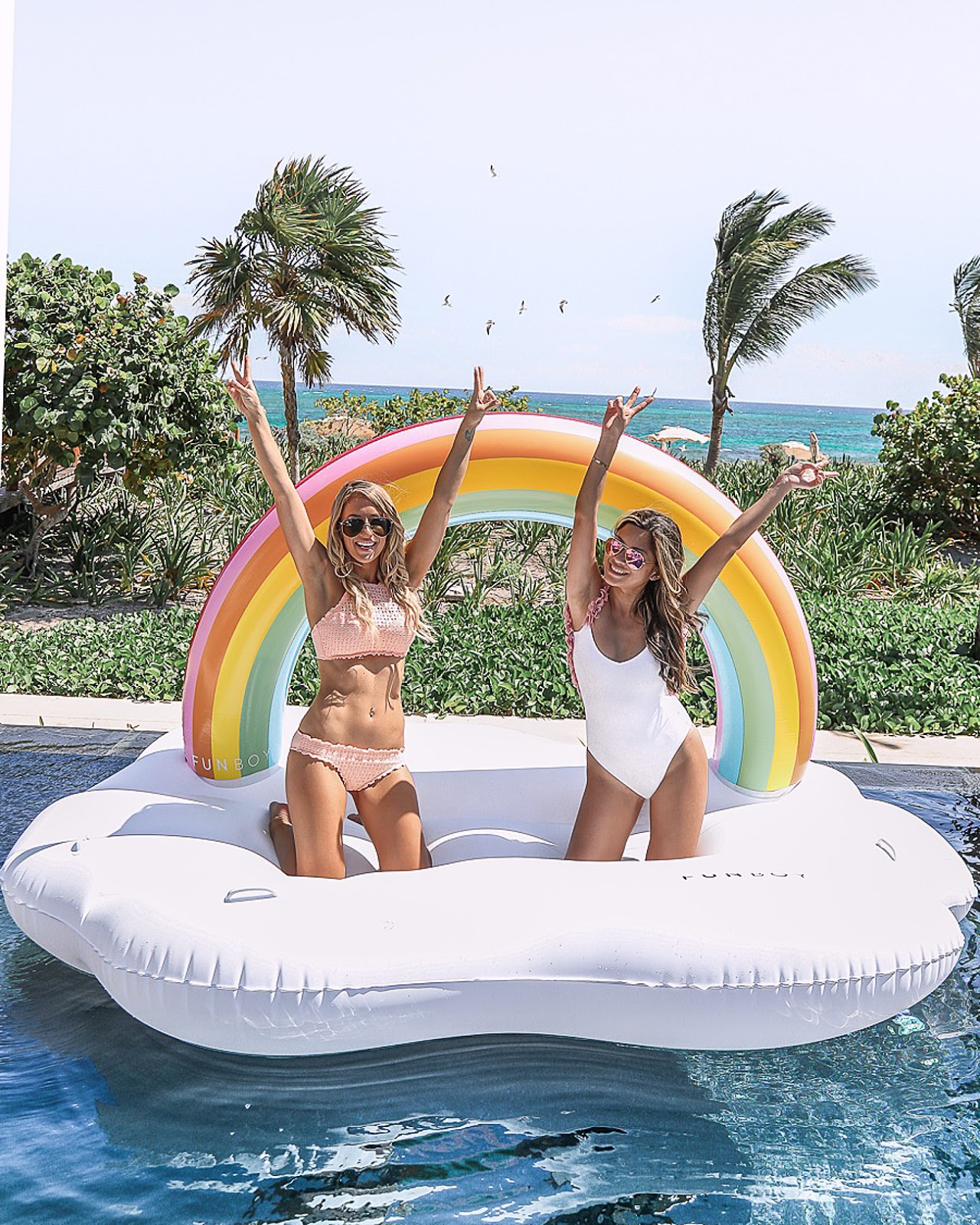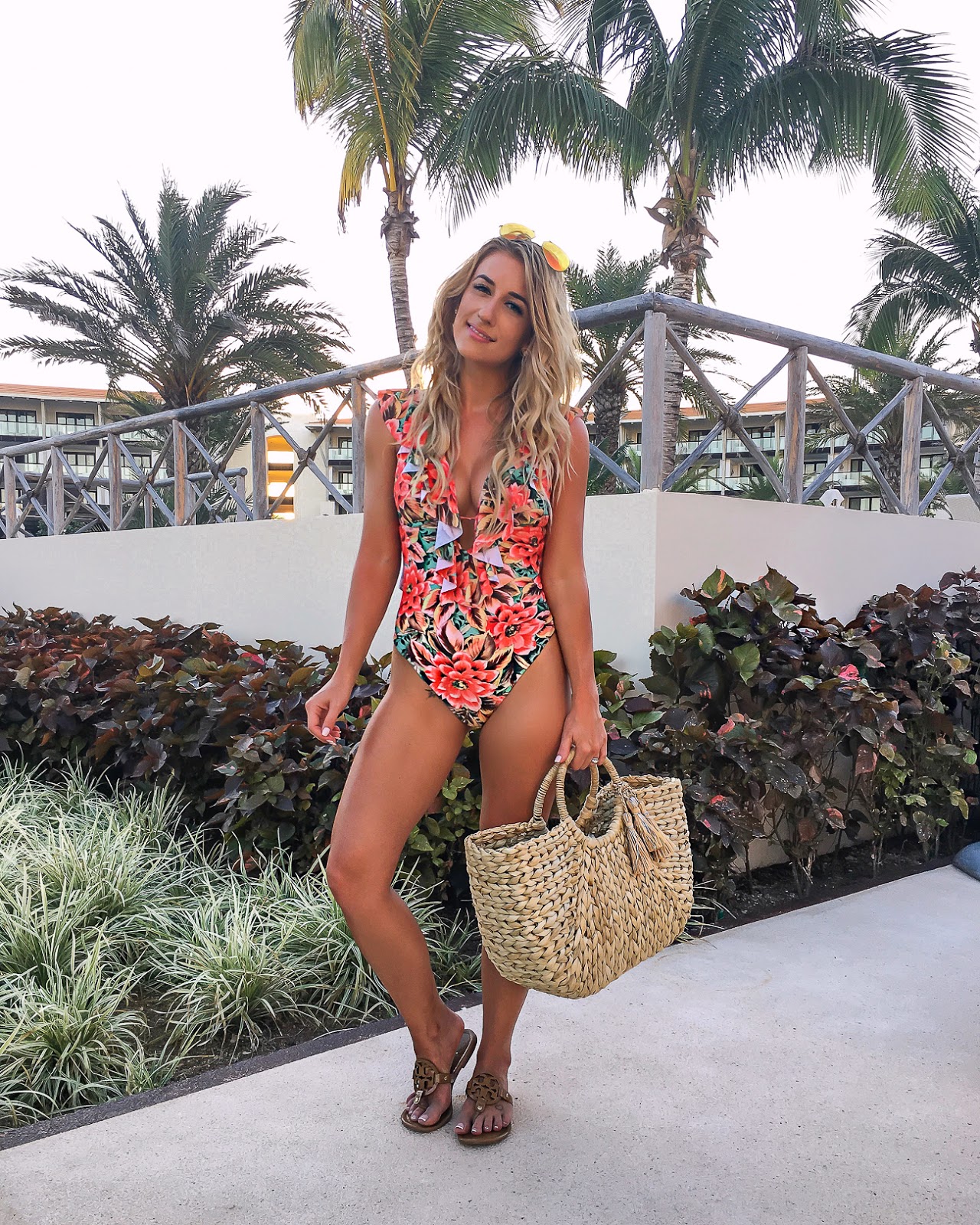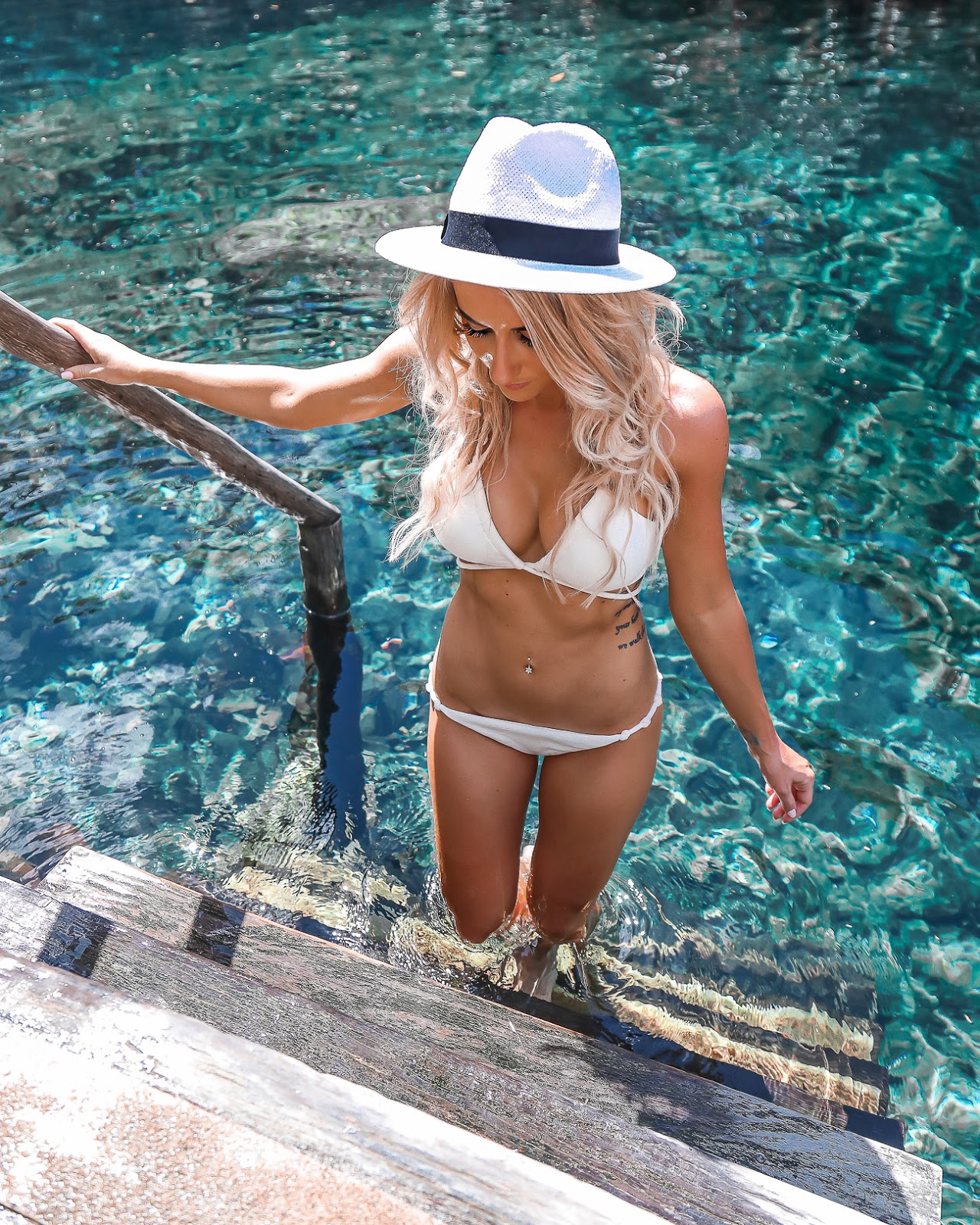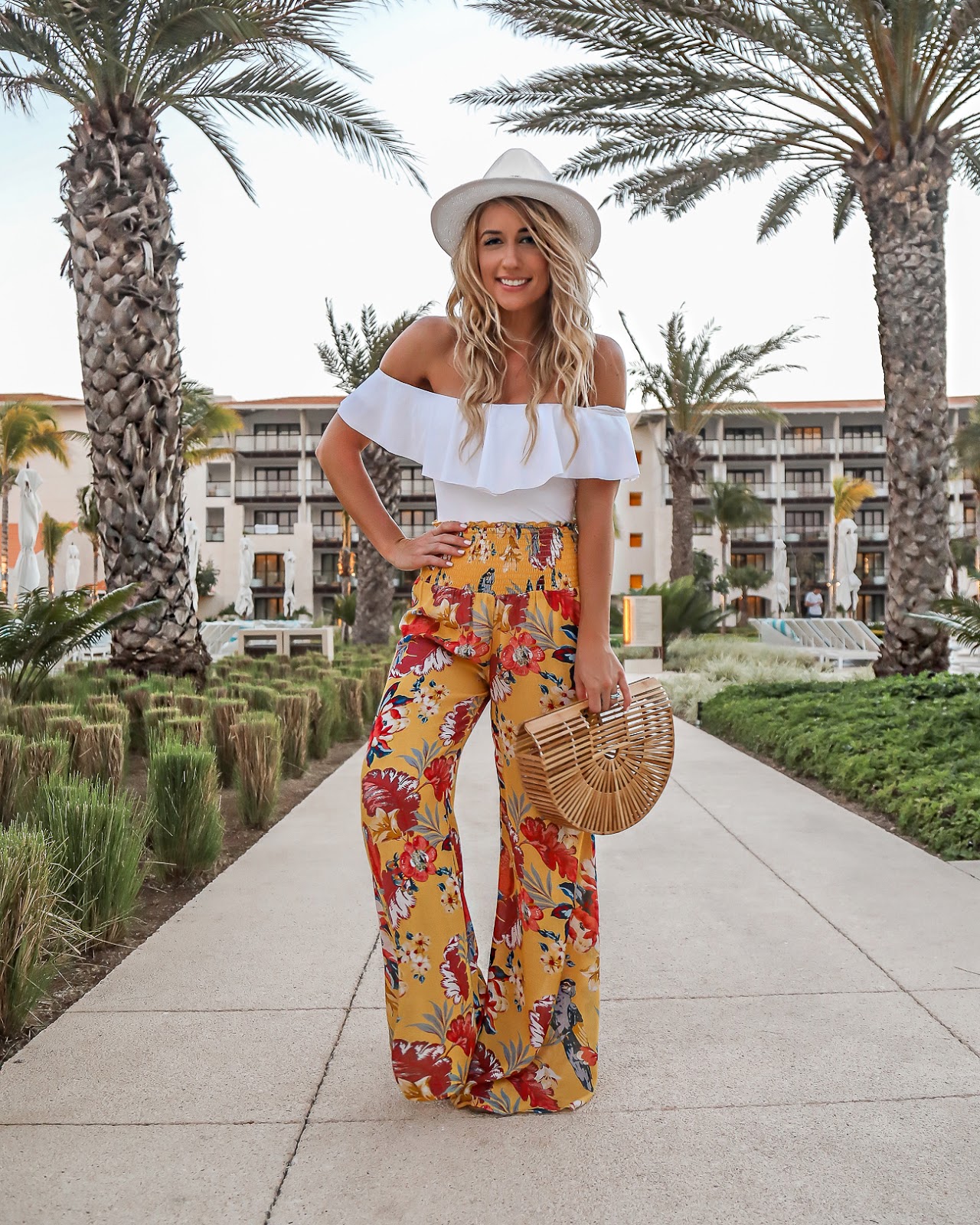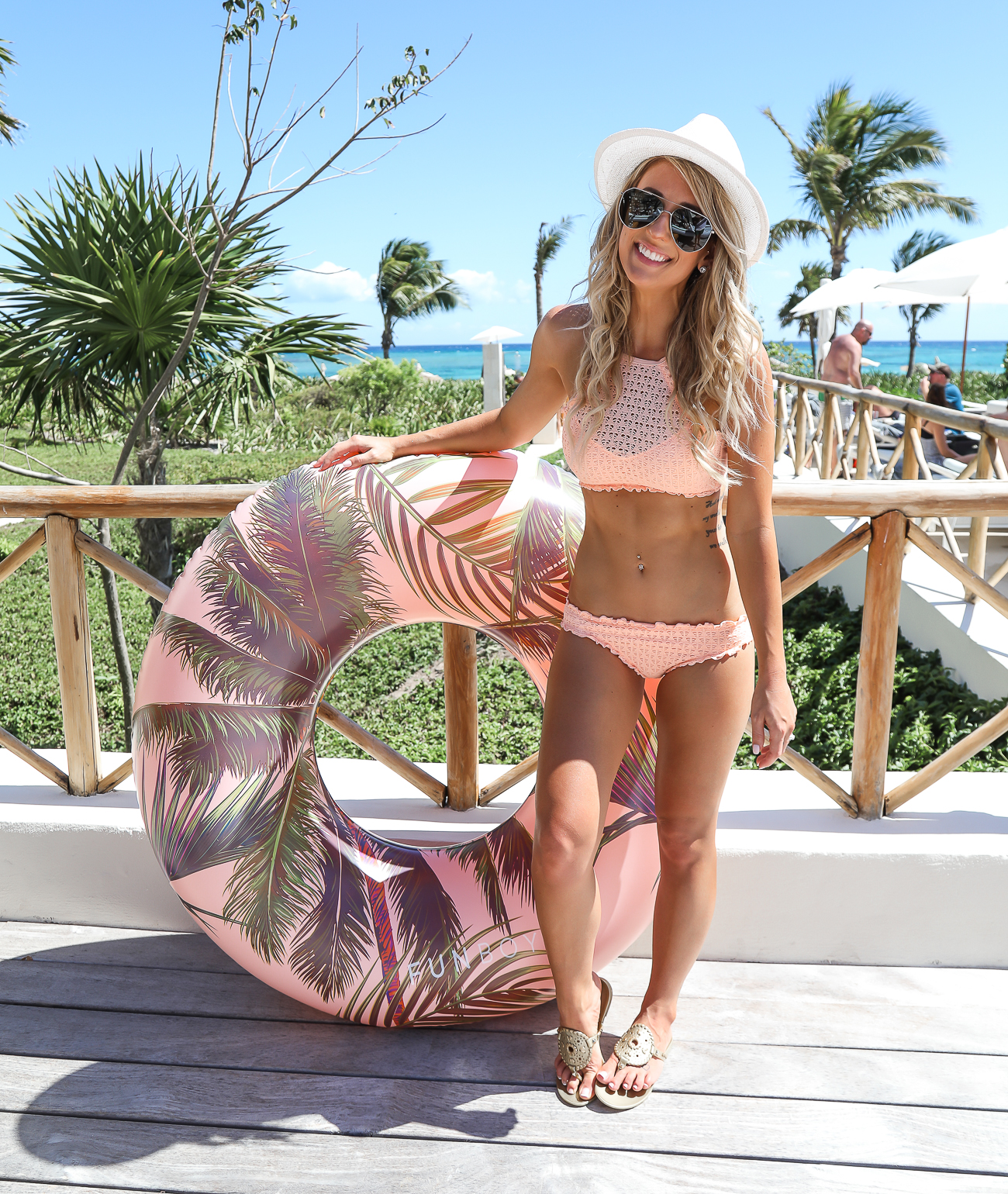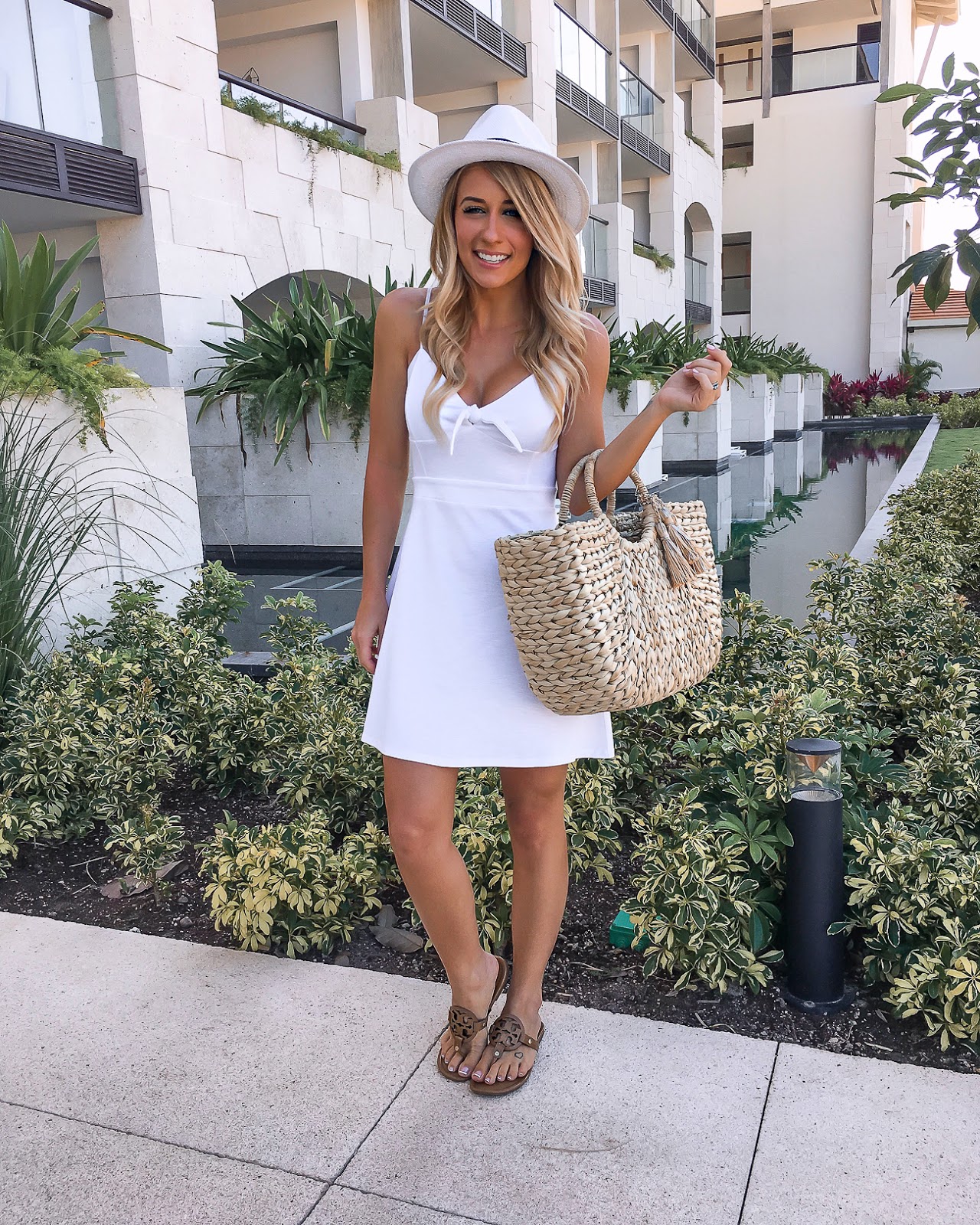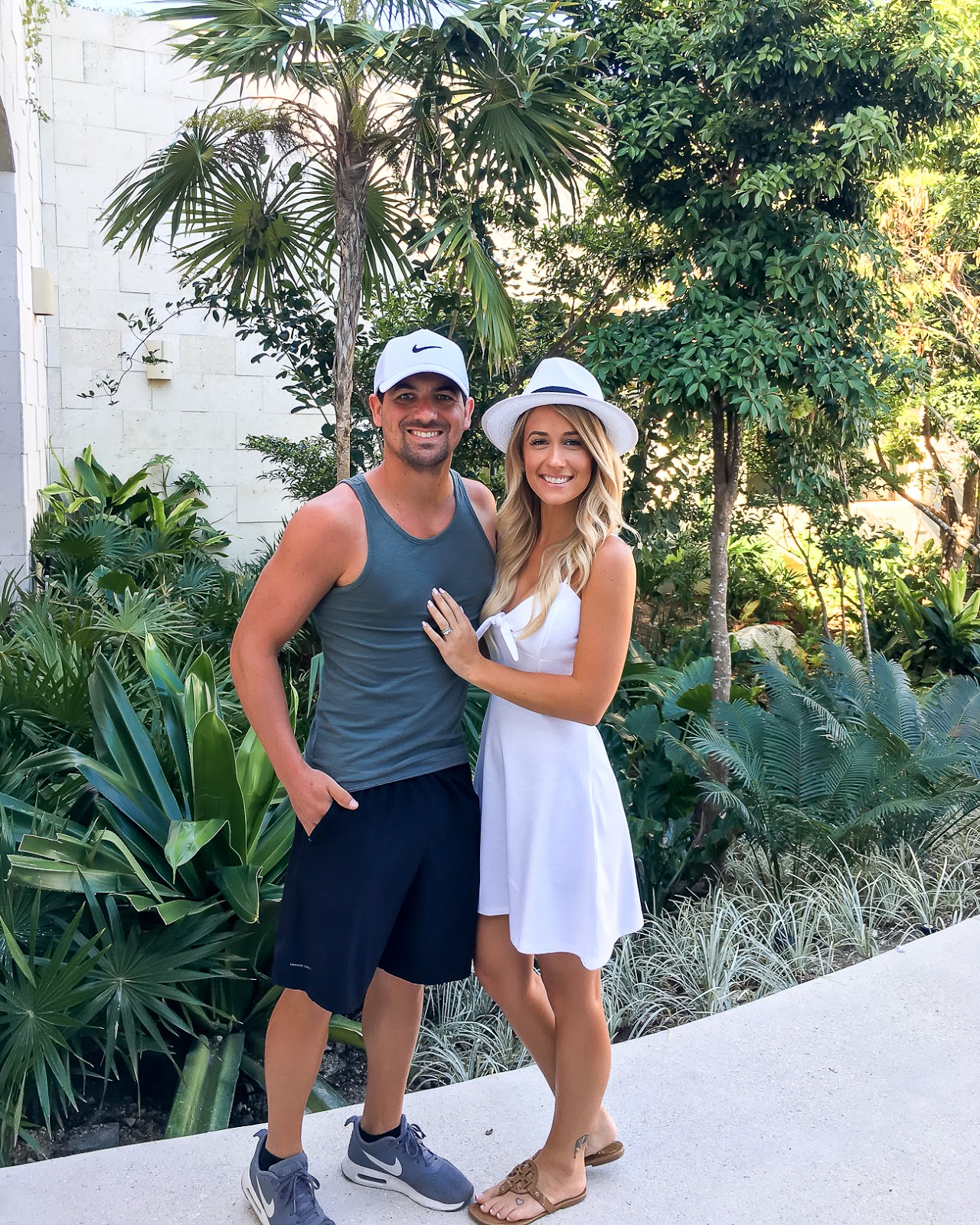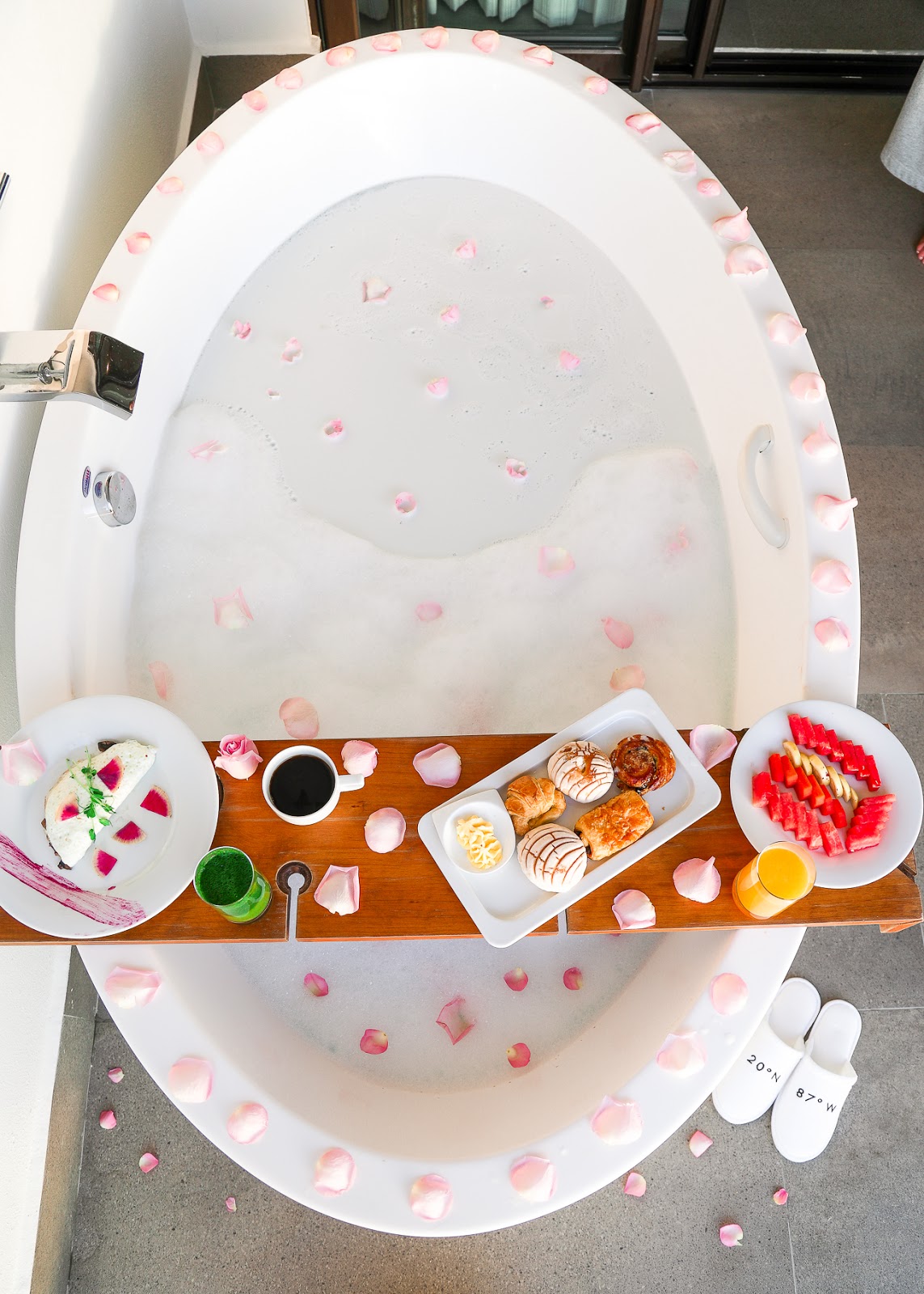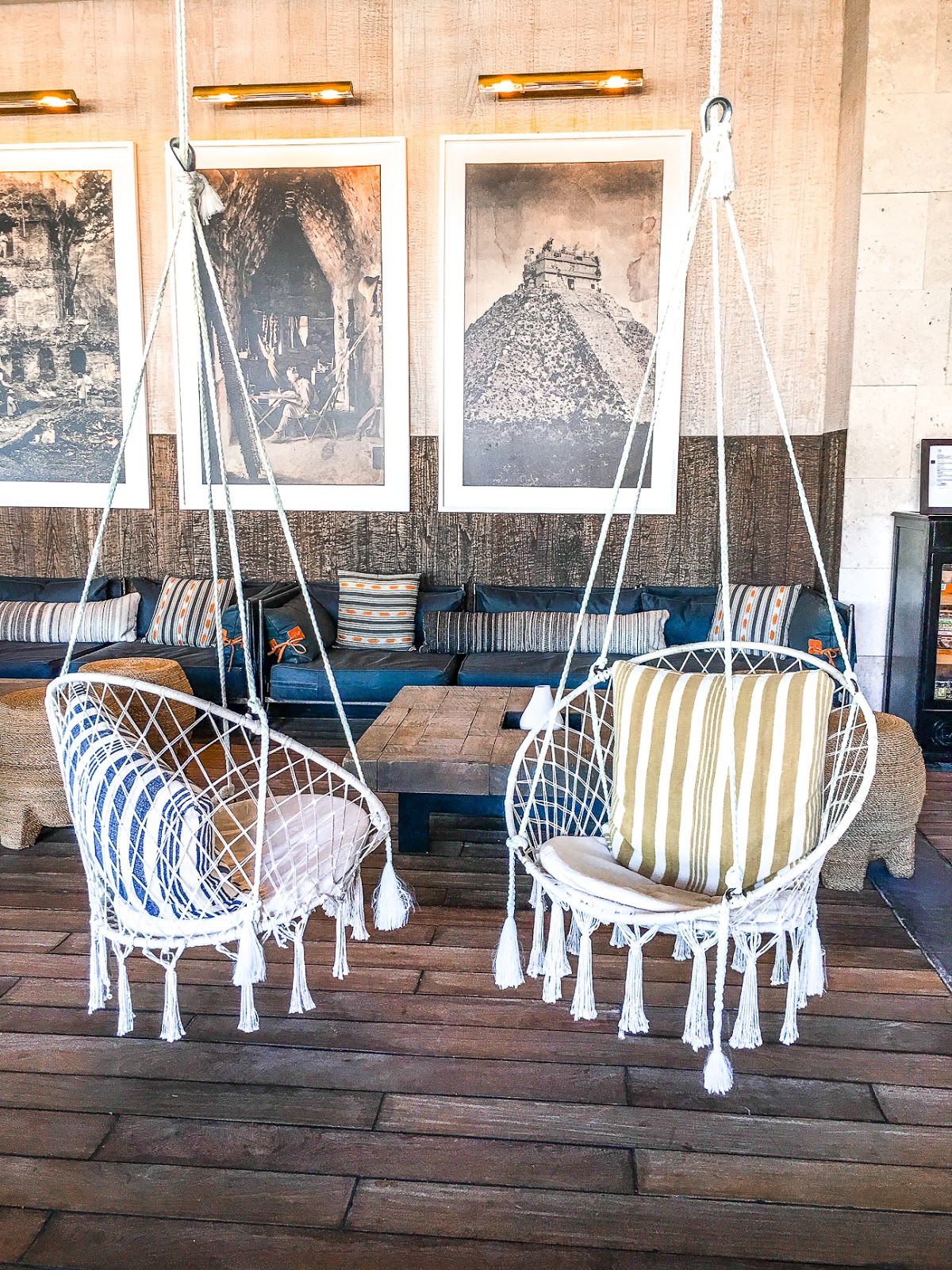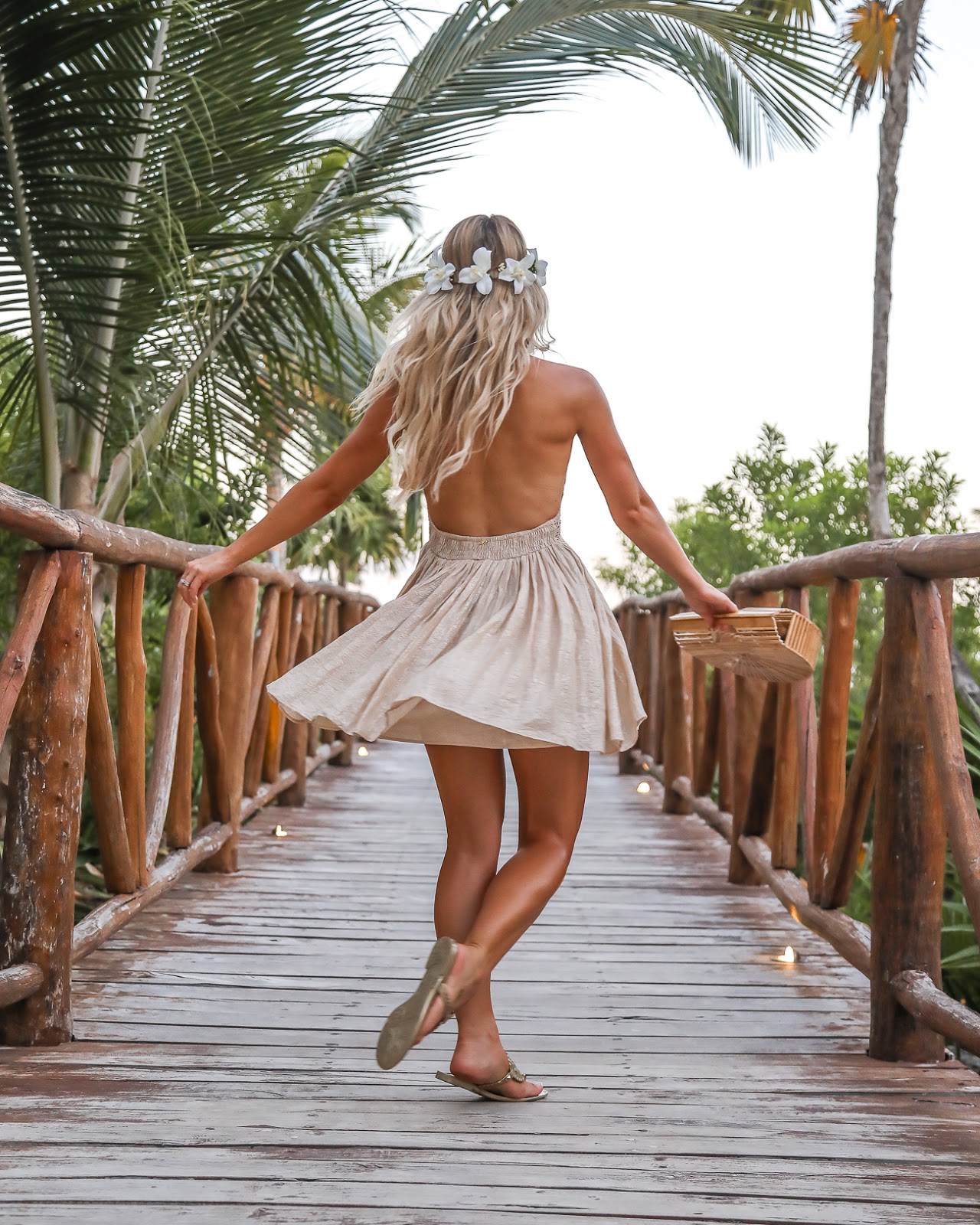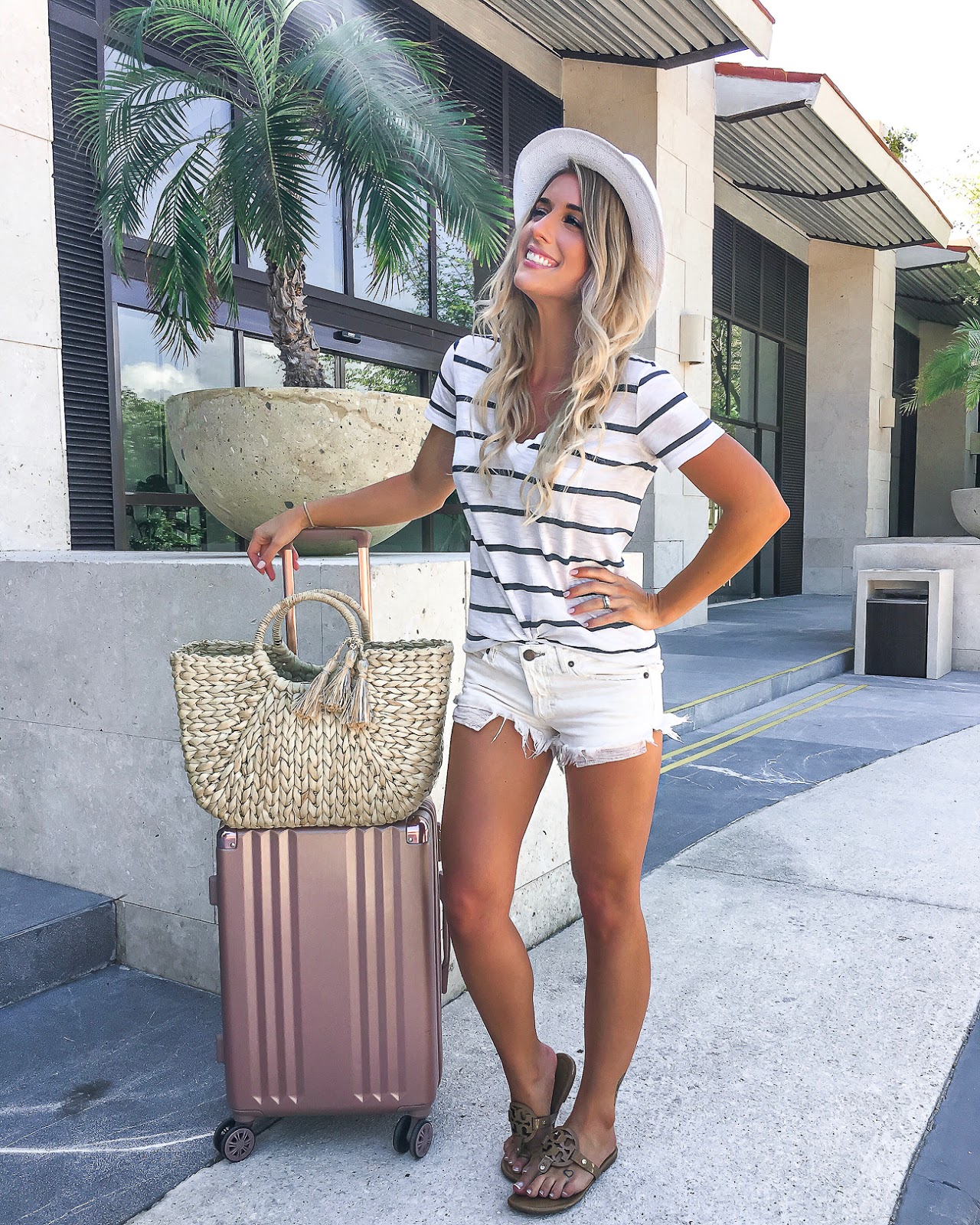 THE RESORT
UNICO 20 ̊87 ̊ is an adults only 5 star all inclusive resort in Riviera Maya. We arranged car service through the resort, and had them pick us up at the Cancun airport–it's a 1 hour drive to the resort.
The resort is brand new and is soo beautiful–everything is light, bright, and airy. The resort has everything we could ever want including a dreamy spa, 3 resort pools, yoga classes,  four unique restaurants (including Cueva Siete under celebrity chef Christian Bravo), and oceanfront cabanas. They also have a bunch of amazing shops inside the resort!
Our weekend getaway started as soon as we checked in–hubby and I each enjoyed a glass of fresh juice as our luggage was brought to the room.
THE ROOM
We got an Alcoba ocean view king room on the 4th floor with a huge private balcony. Our balcony had an outdoor hydro spa tub that overlooked the ocean–it was dreamyyyy! The bedroom was very spacious and had a modern tropical chic design.
Our view was absolutely incredible–we spent a lot of time out on the balcony. I'm not usually a morning person but made sure to get up and watch the sunrise over the ocean. Thank goodness our room was fully stocked with coffee–I definitely needed it. Waking up to the gorgeous sunrise and fresh ocean air was soo worth it.
THE POOL & BEACH
The resort has three gorgeous pools that are just a few steps from the beach. They said the resort was almost full while we were there, but the pools never felt cramped or too busy, and there were always plenty of chairs available. They also offer an adult tranquility pool for a more relaxing time.
The hubs and I enjoyed walking on the beach–it was super peaceful. We didn't get into the ocean during this trip, but the turquoise water is so inviting. There was some seaweed along the beach– but I think it only gets like that a few times a year.
ACTIVITIES
During our stay, the resort was hosting their first birthday party–UNICO turns uno!! The resort had a huge pool party. They had tons of FunBoy floats in all of the pools. They also had live music throughout the day, and at night they had a piñata party and a silent disco–it was such a fun day!
The resort also offers tours & water sport activities. We did the Xtreme Mayan Jungle tour, which was such an amazing experience. We visited 4 different cenotes, zip-lined across the open water, and then canoed. After all of our adventures, we had a traditional Mayan lunch and explored the Tankah Maya Community. It was an incredible experience, and I highly recommend doing it! Especially the zip-lining–soo much fun!!
THE SPA
The UNICO 20 ̊87 ̊ spa is truly magical! I booked the UNICO 20°87° MASSAGE which was 50 minutes. I could've stayed there all day. The spa has a fully-equipped hydrotherapy facility with bath lounges, saunas, oversized Jacuzzis, and they also have snacks & drinks. They seriously have everything you need to relax and unwind.
THE FOOD
UNICO 20 ̊87 ̊ has 4 restaurants at the resort. Our first night at the resort we started with drinks at the lobby bar, then had a yummy dinner at Cueva Siete: they have incredible Mexican dishes. The chips and guac were delish! We enjoyed a buffet style breakfast almost every morning at Restaurant 20.87. They have the most incredible crepes, fresh fruit, and omelets. Yum!
UNICO 20 ̊87 ̊ also has an app that allows you to order room service any time of day/night, & you can even order poolside service. It's pretty awesome! During our stay, we also had a teppanyaki style dinner at the Asian restaurant, Mura House. The sushi was delish! But out of all of the restaurants, our favorite was Mi Carisa. They had the BEST Italian food.
OUR STAY
Our trip to UNICO 20 ̊87 ̊ was absolutely incredible. I would highly recommend it to anyone looking for a relaxing tropical getaway. This all inclusive resort has the perfect mix of casual comforts and luxurious amenities that anyone could enjoy.
Thank you UNICO 20º87º for our accommodations and a truly amazing getaway!
-SHOP THE POST-