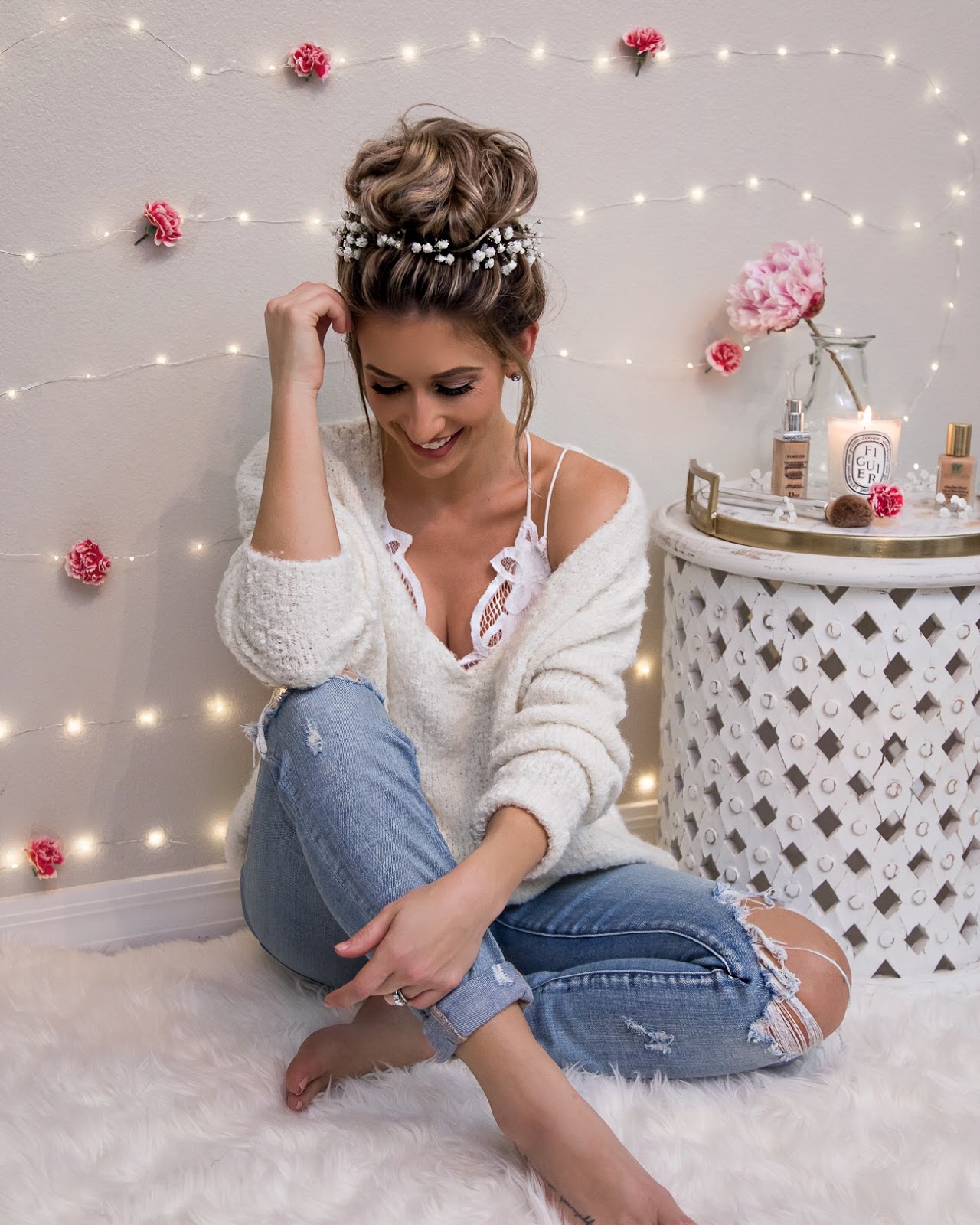 Today I wanted to share a few tips on how to find the perfect foundation for your skin type, and how to get a flawless finish. Over the last few months I've tried dozens of foundations. I'm happy to say that after much trial, and a lot of error, I've finally found two foundations that I loveee. The  beauty experts at Nordstrom helped me figure out exactly what I wanted and what works best for me. The best part is–it's totally free!
Right now I'm using  
Estee Lauder Doublewear
. I got this from Nordstrom a few months ago and will definitely repurchase. It's a full coverage foundation that lasts all day, and you don't have to use much at all. I alternate between that and  
Dior Forever,
which is a lighter coverage. The Dior foundation leaves my skin glowy and fresh. Both foundations are amazing for different reasons, which is why I love and use them both depending on the look I'm going for.
5 steps to finding the perfect foundation
Start with a good base:
The first step to getting flawless foundation is to start with your skin. You can't expect amazing results from foundation if your skin is in bad shape.  
The beauty experts at Nordstrom
helped me find exactly what I needed for my skin. If your skin is dry, has texture, is too oily, those issues will all still be there when you apply foundation, and most of the time it's more noticeable. Make sure you're moisturizing, exfoliating, and taking all of the steps to keep your skin happy. Find out what your skin needs, and then enhance it with foundation.
*Tip: Using a moisturizer and face oil daily can help with dry and oily skin. Putting oil on oily skin? Yes, trust me, it makes a huge difference.  
See my full skincare routine here.
Find out your skin type:
Now that we've talked skincare, what skin type do you have? Dry, normal, oily, combination? Knowing your skin type will make finding a foundation much easier. I wasn't sure at first, but the  
beauty specialists at Nordstrom
helped me figure out my skin type and explained what products work best for it. Each skin type has different needs and makeup will look different on each of them.
What do you want?
There are thousands of foundations, how do you choose? Let's narrow it down. What do you want out of the foundation? Liquid (good for all skin types), cream (best for dry skin), powder (best for oily skin), stick (good for combination)–knowing your skin type will make this a little easier. Now what do you want it to look like? Satin, matte, dewy… Do you want full, light, or medium coverage? The  
beauty stylists at Nordstrom
asked me all of these questions to help determine what's best for my skin. Knowing what you want/need will help you narrow it down to find the perfect foundation..
*Tip: Invest in your face–you wear it everyday. Some foundations are a little pricey, but what I've found is that they last longer, I use less, and my skin looks 100x better. Don't skimp when it comes to beauty.
Try before you buy:
Like I mentioned earlier, I've literally tried dozens of foundations. In the past I would buy the entire bottle, and would find myself unhappy almost every time. Most of the time it wasn't the right shade, didn't wear well, and ultimately wasn't what I wanted.  
Nordstrom
gives samples of almost every beauty product they sell so you can try before you buy. When I go in looking for a new foundation, I always walk out with at least 3-5 samples. I'll wear each one for a day or two to see if the color matches (some oxidize and actually change color as you wear them) and see how it looks/lasts after hours of wear. This will leave you feeling confident knowing that you're getting exactly what you want when you're ready to purchase a bottle.
*Tip: Get one shade darker and lighter so you can compare which ones looks best. Always check the color in natural lighting–check again after an hour of wear to see if the color is still a match.
Apply & wear:
Now that you've got your samples, let's get wearing. Keep in mind that how you apply your foundation makes a big difference it how it looks and lasts. When trying out your foundations, try using a damp  
beauty blender
–I got mine from Nordstrom. This always gives me a flawless finish and helps keep me from applying too much–which can leave your skin cakey.
*Tip: If possible, apply foundation in natural lighting–it makes a huge difference. I have my mirror set up in front of a window.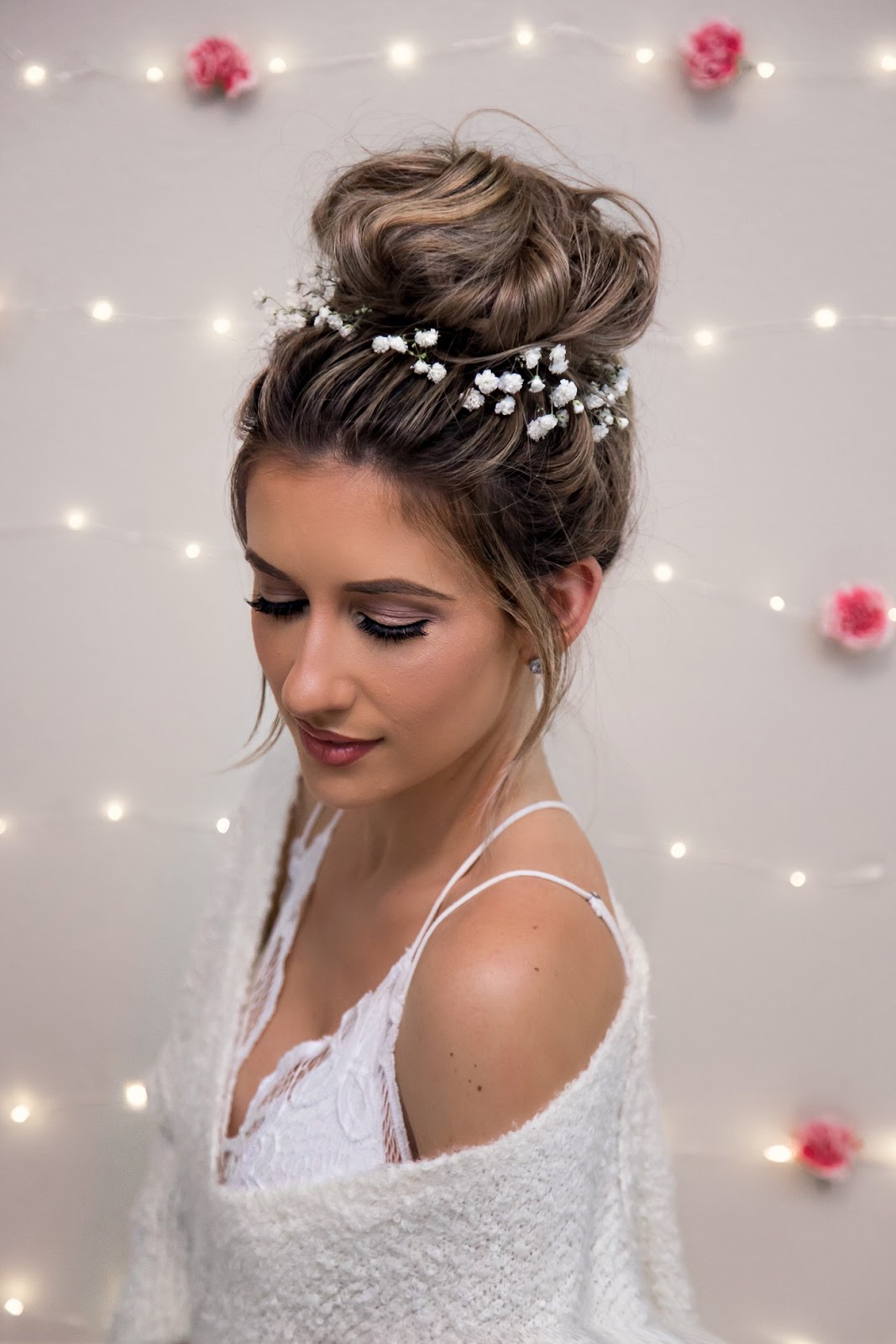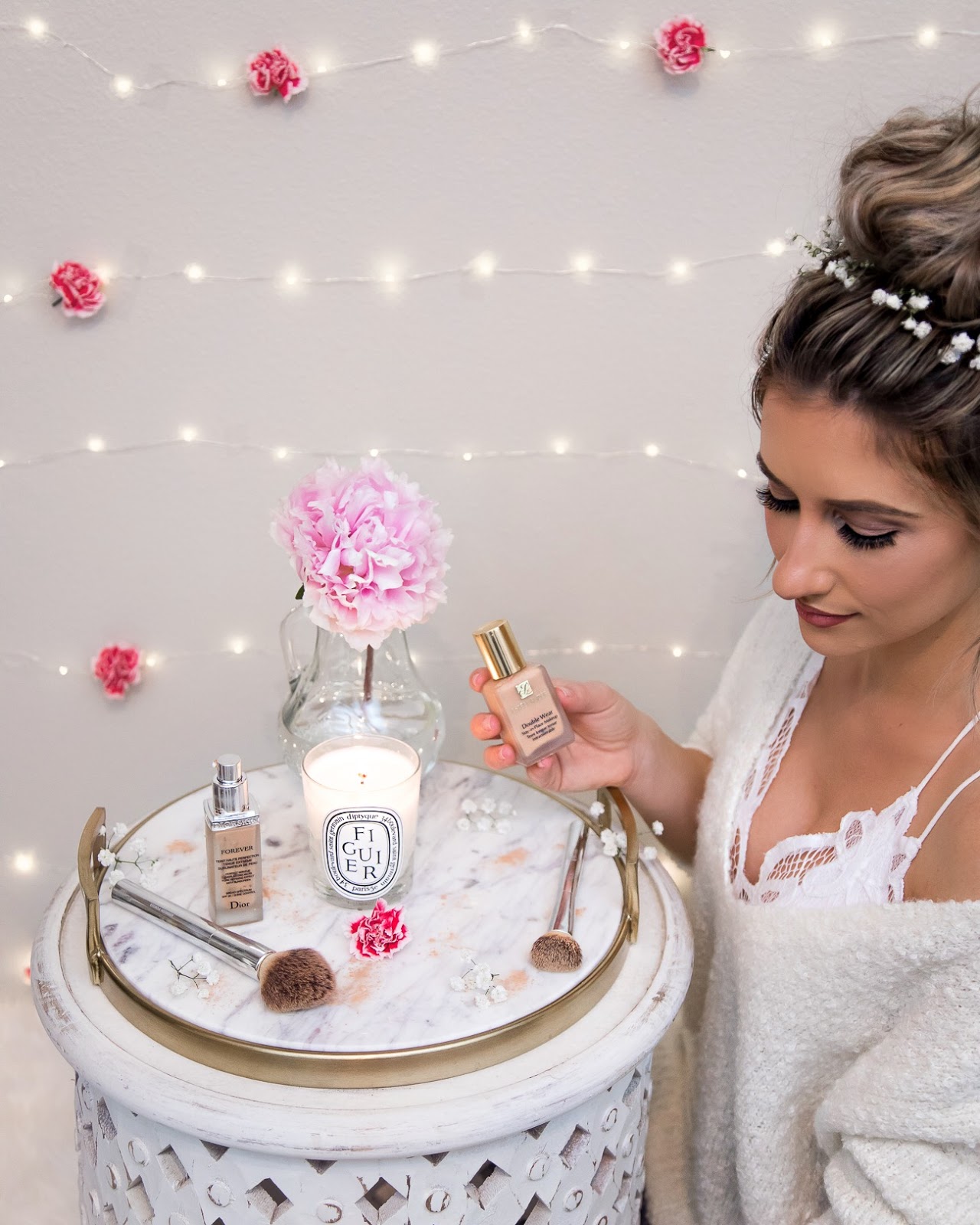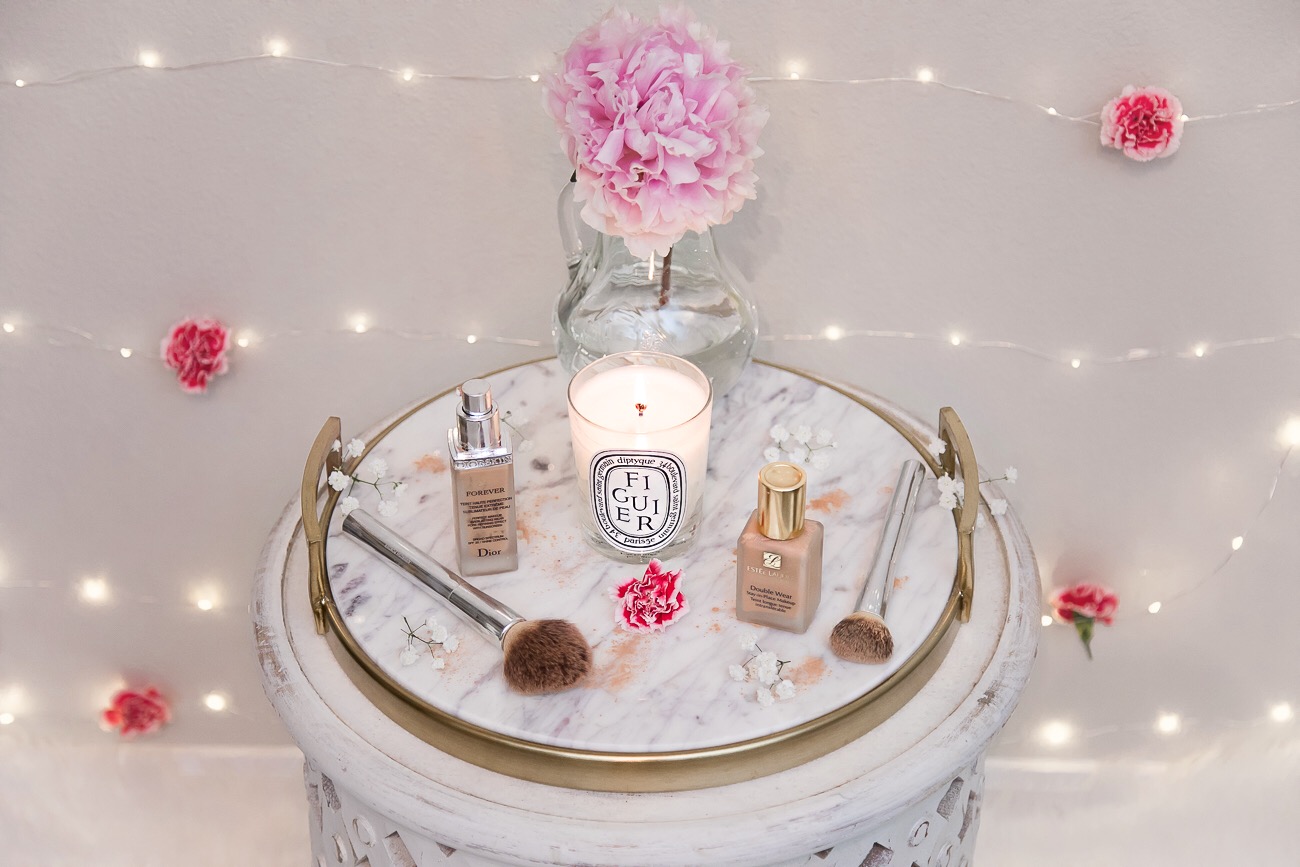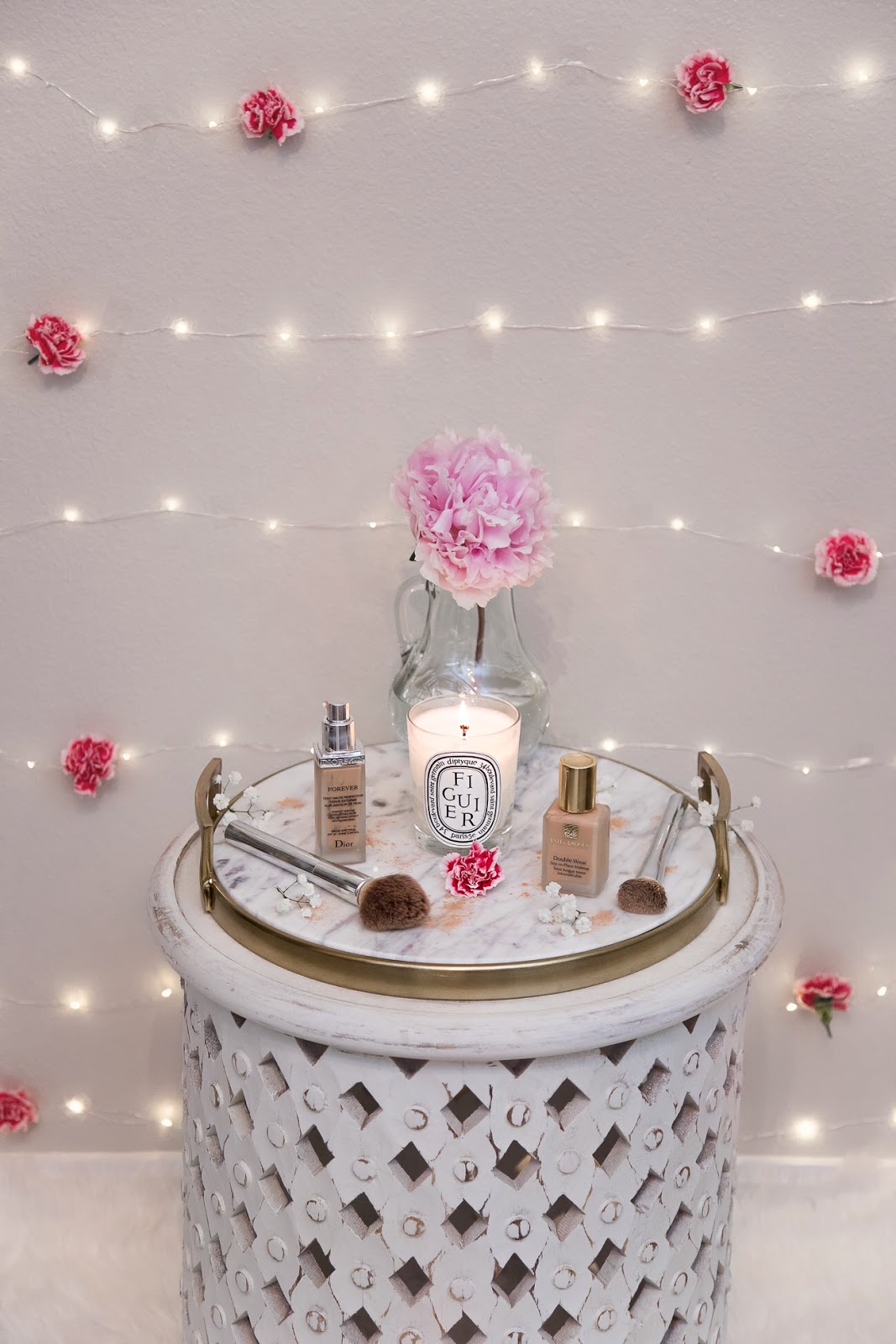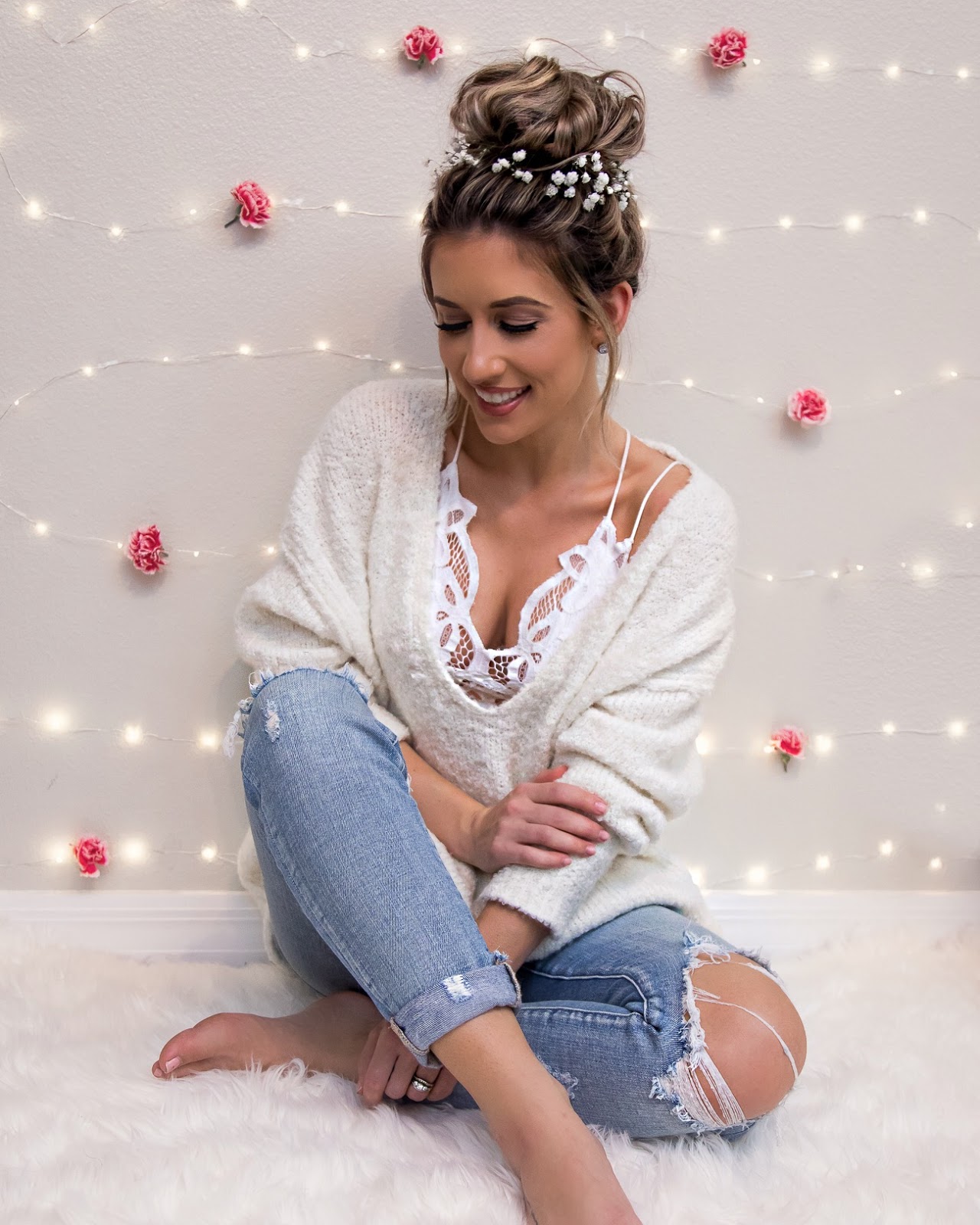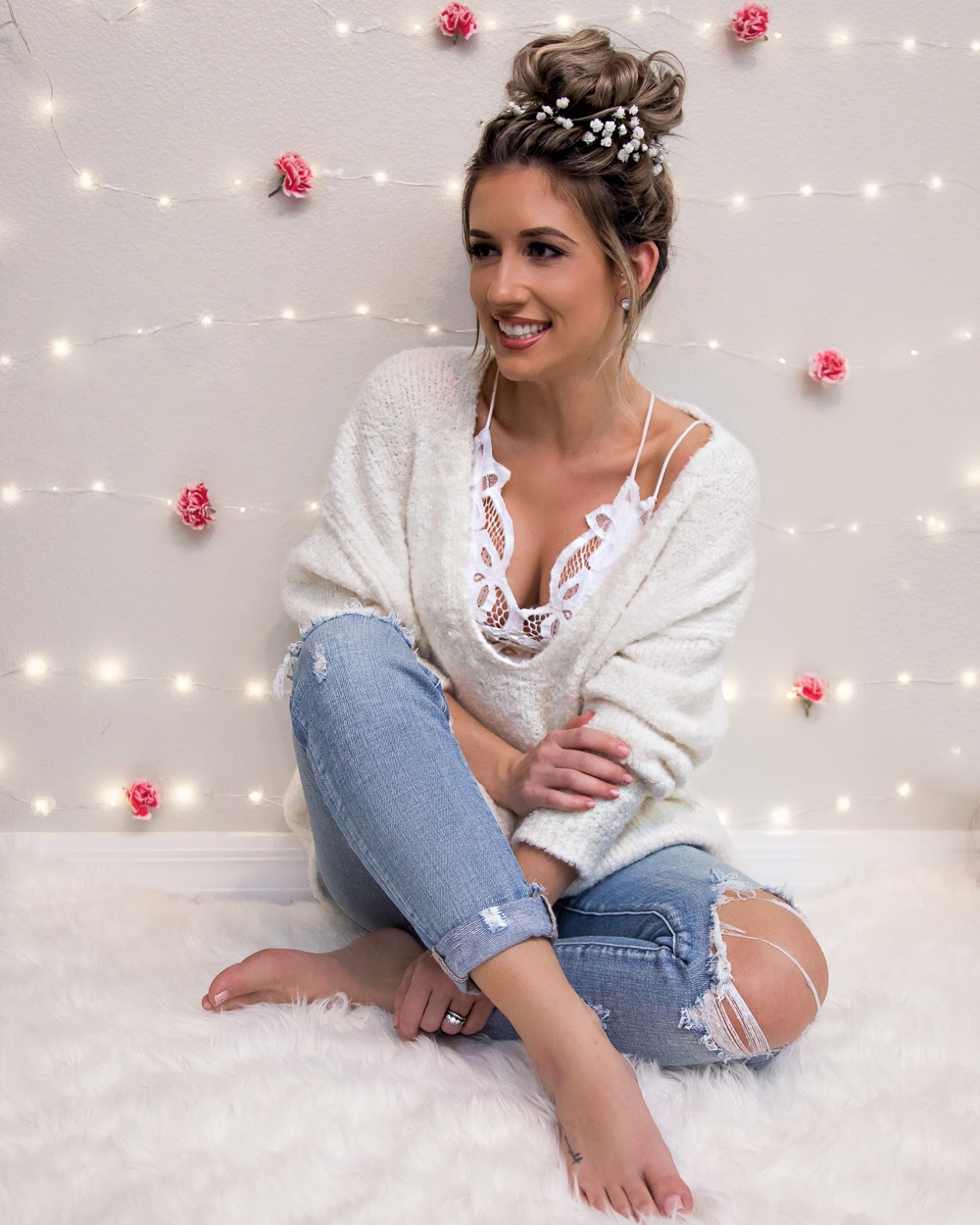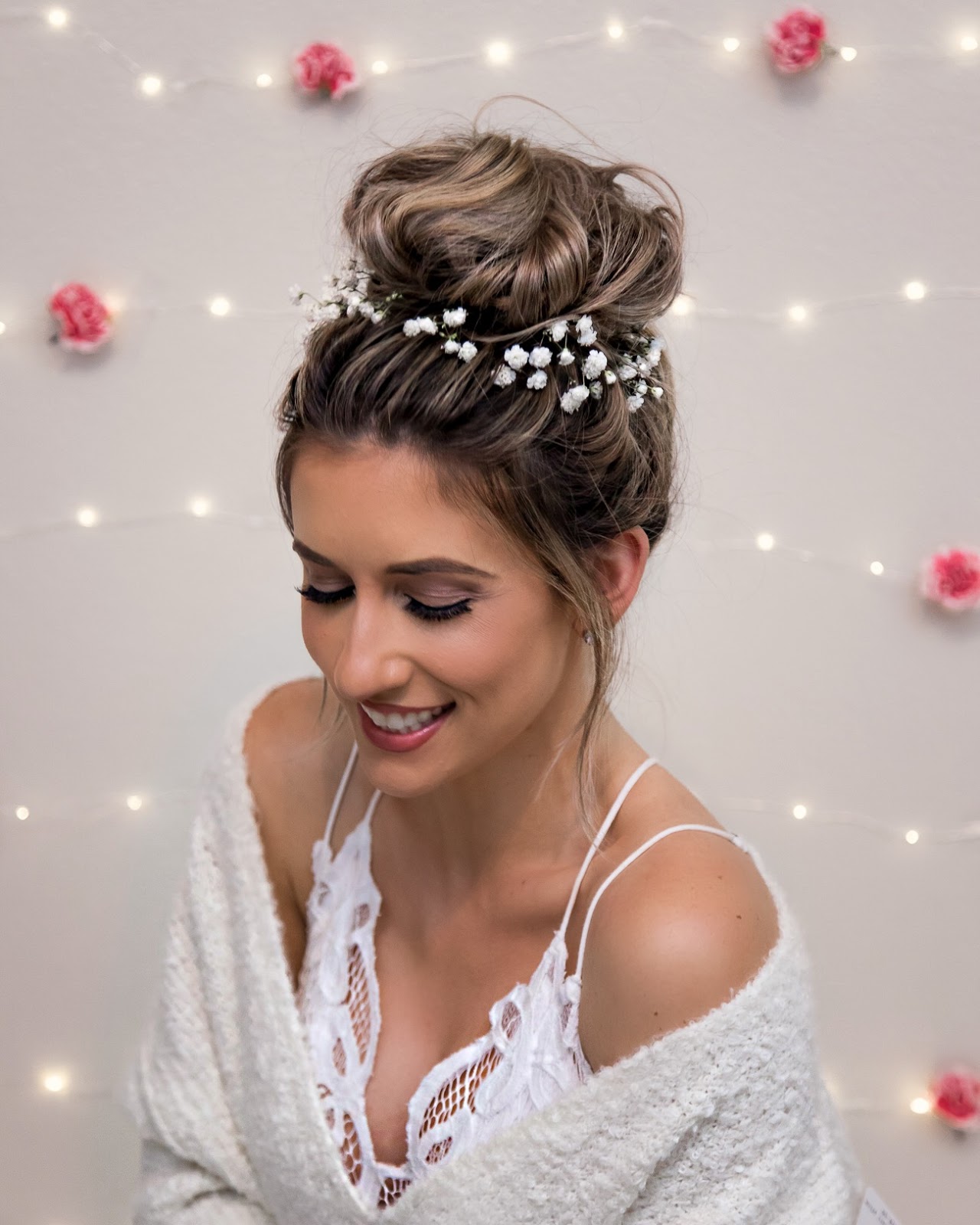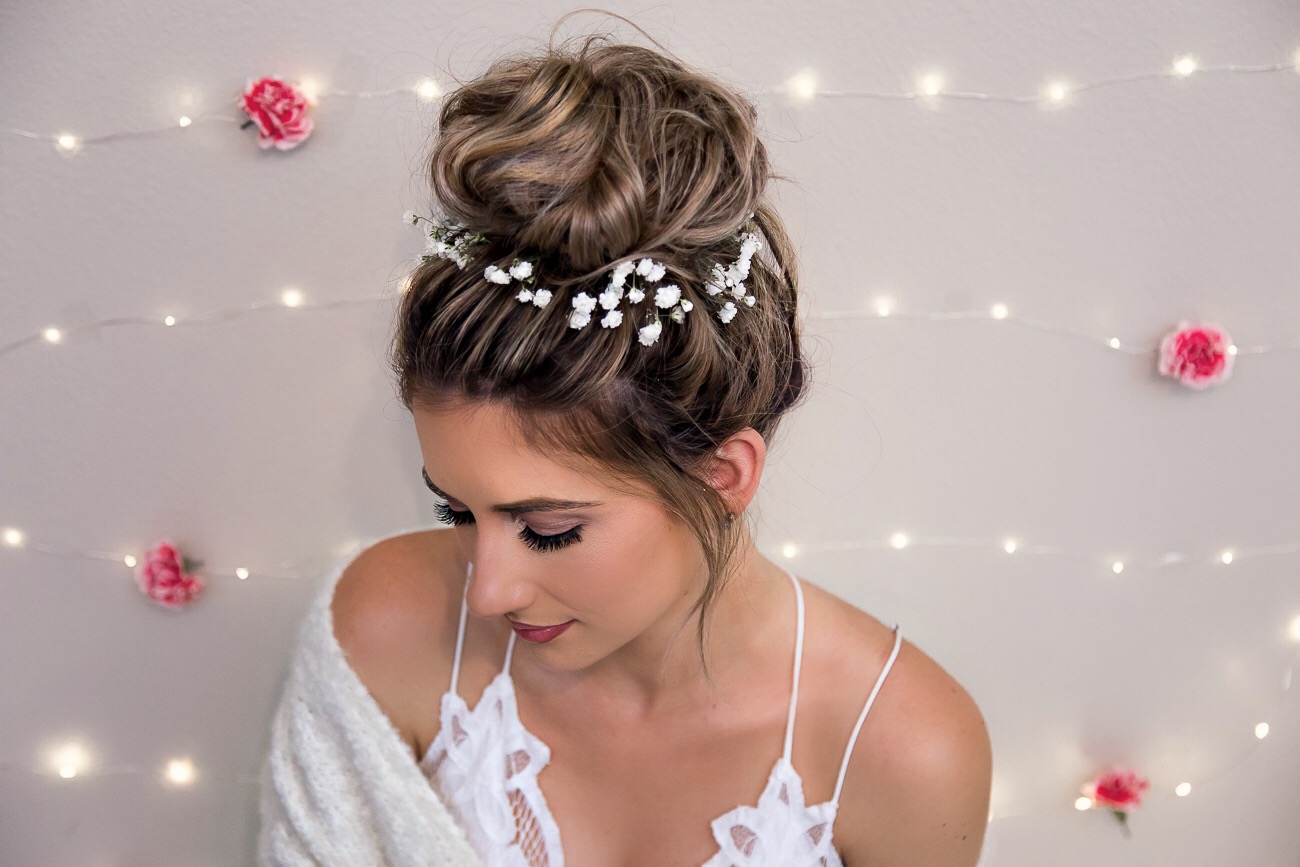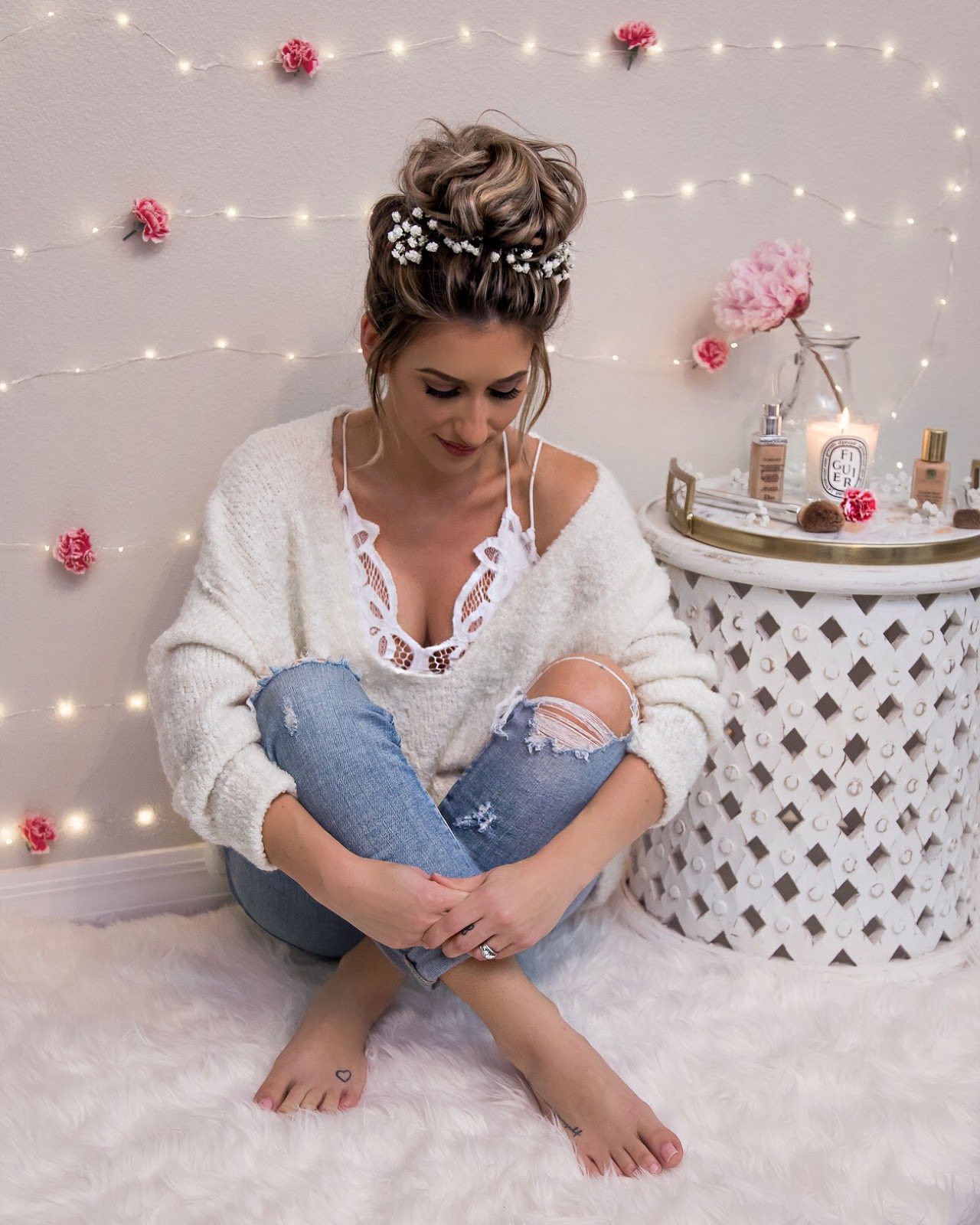 O U T F I T – D E T A I L S 
FIT TIPS:
-Bralette runs TTS. I'm wearing a small.
-Sweater is oversizezd. I'm wearing an XS.
-Jeans run TTS. I'm wearing a 25 for a looser fit.
I'm 5'1″. Typically wear 6.5-7 in shoes. XS/0 in tops and dresses. 24 in Jeans.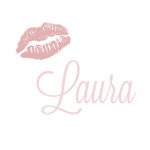 -SHOP THE POST-

Brought to you by Nordstrom.