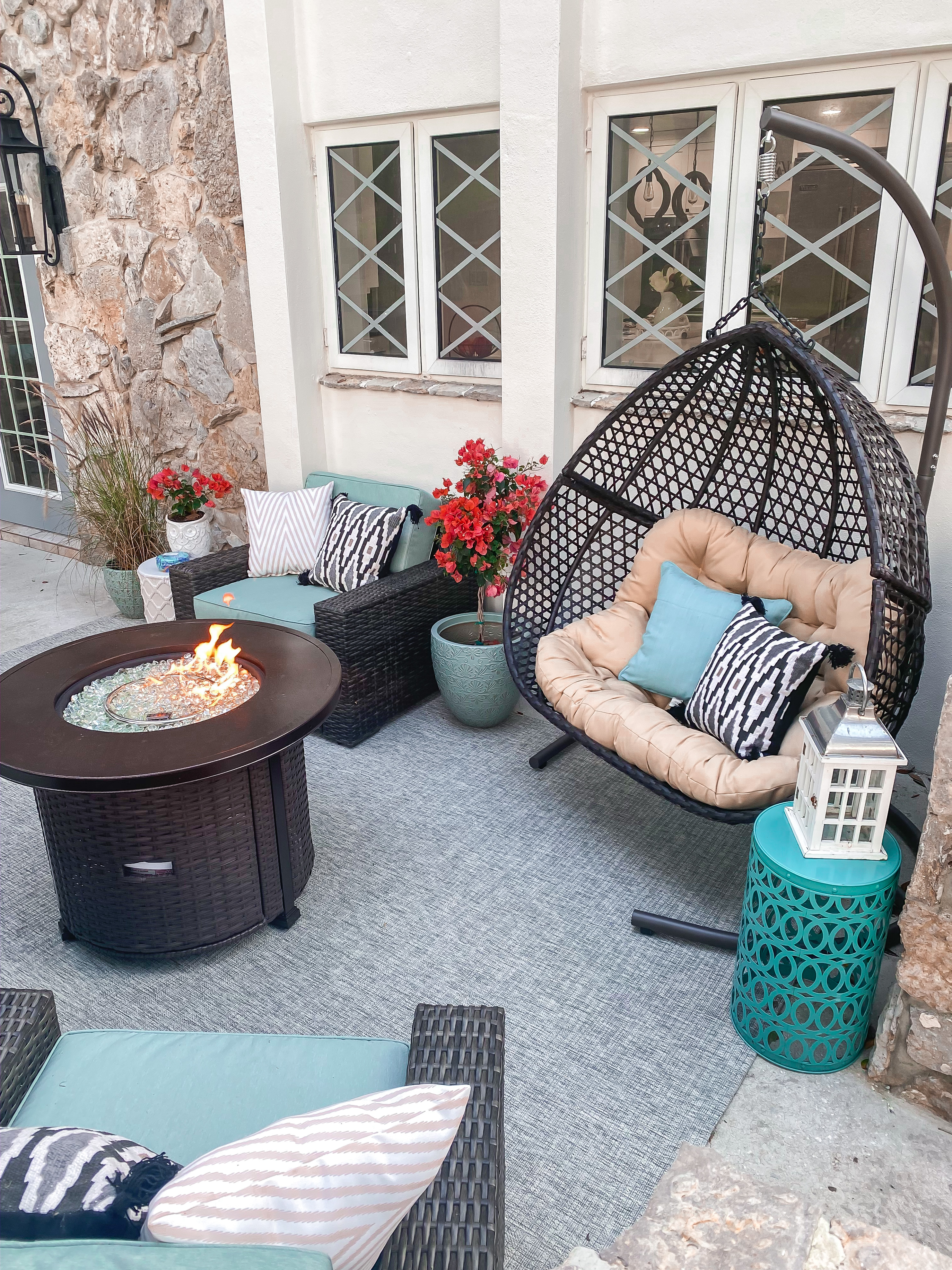 This post is sponsored by Capital One
We have been slowly decorating the house and we are in full force to make spaces that feel
comfy!! One of the spaces I was excited about is the patio off the kitchen. We love sitting
outside and letting the pups run around. Also we love hosting our families. So we needed comfy furniture and I found everything we need from Walmart.
If you use a Capital One Walmart Rewards Card when making purchases, you can earn 5% back
on Walmart.com purchases and 5% back on in-store purchases when using Walmart Pay for the
first 12 months after approval. You also earn 2% back on restaurants, travel and Walmart &
Murphy USA gas stations. This means you earn while you shop for any home decor ideas you
have planned for the new year. I'm so excited to make our home a place we can host parties and really relax in finally!!
The patio is pretty big so I found things that filled the whole area– also our families are huge so
we need as many seats as possible. I found a Wicker Sofa— it sits three people and it comes with
cushions– they are so fluffy and comfy!! Then I found matching Wicker chairs. I also just had to
get another Wicker Egg chair but this one seats two!!  The wicker on all the furniture is all great
quality–very strong and durable. Then I added other accents like pillows, rugs, serving table and
a fire pit!! This is a great place to hangout for a BBQ or a night around a fire!!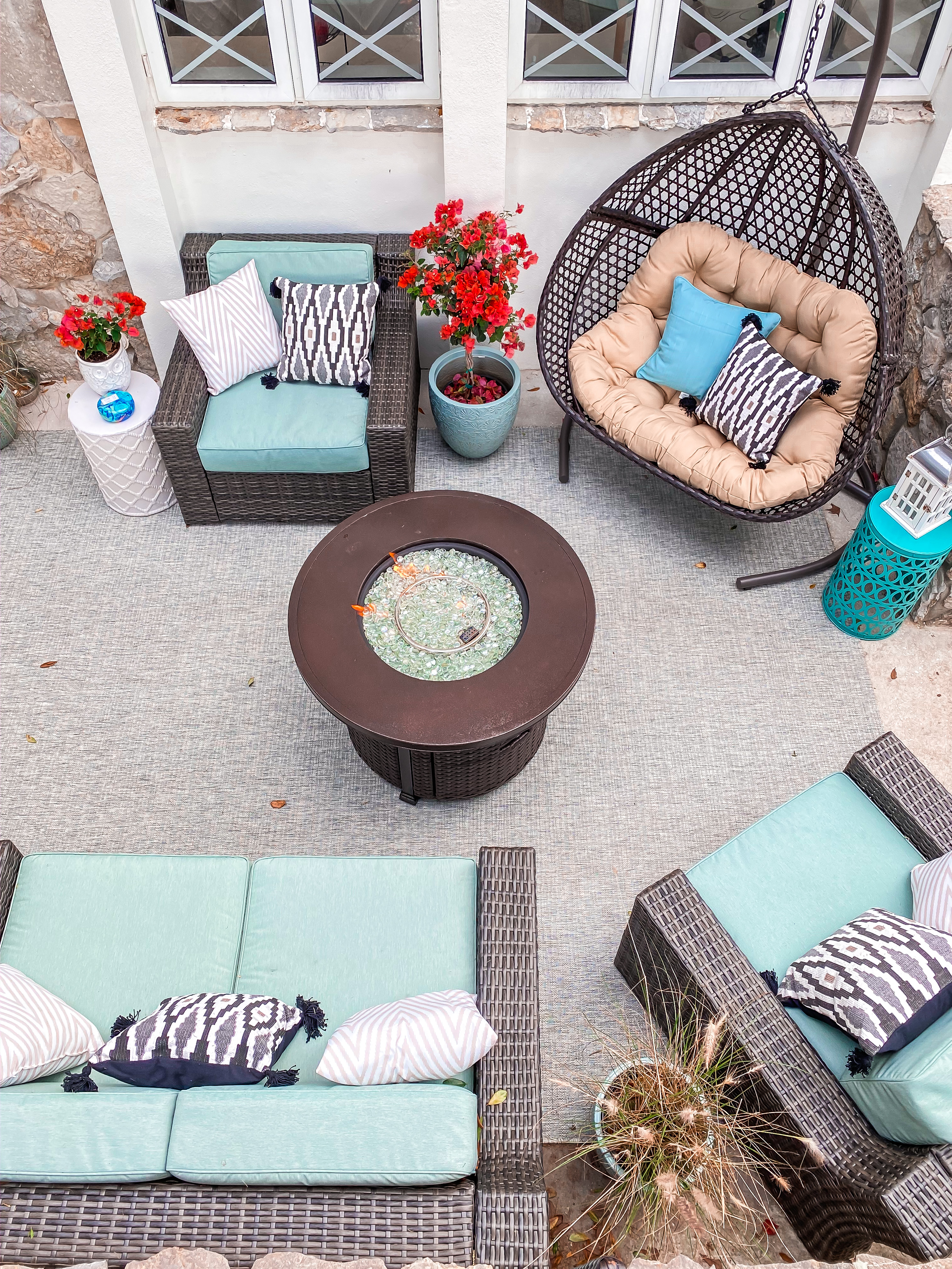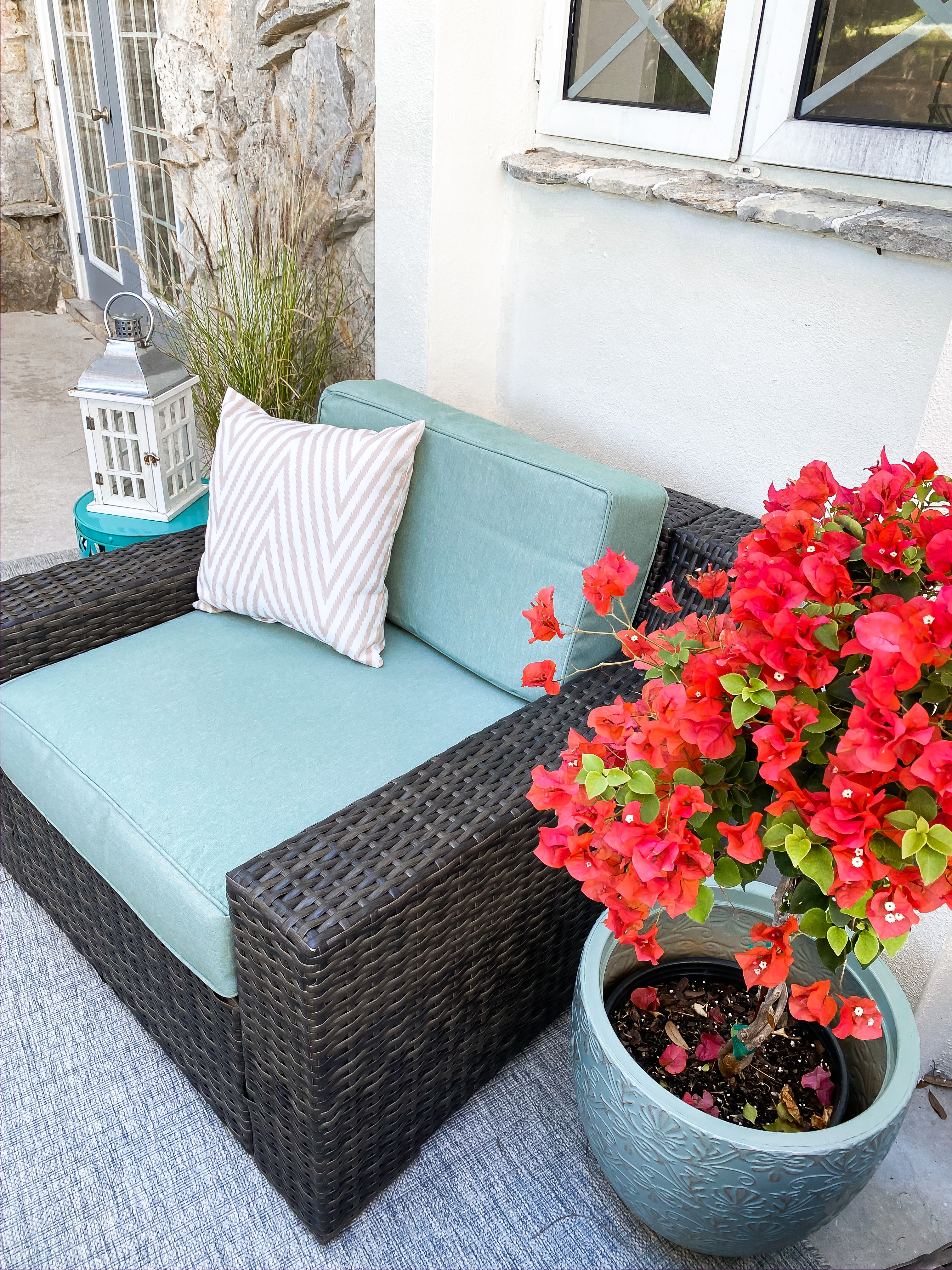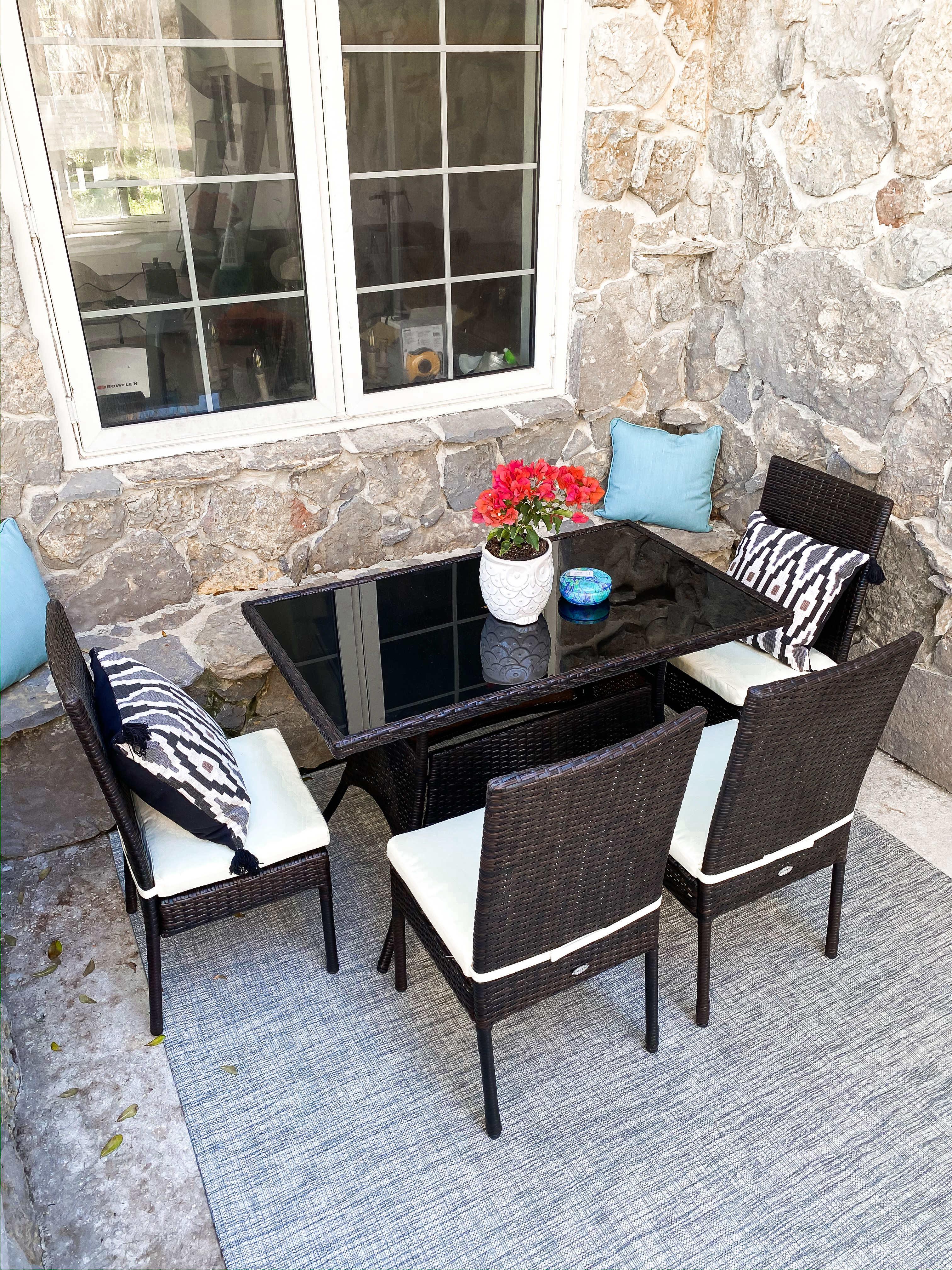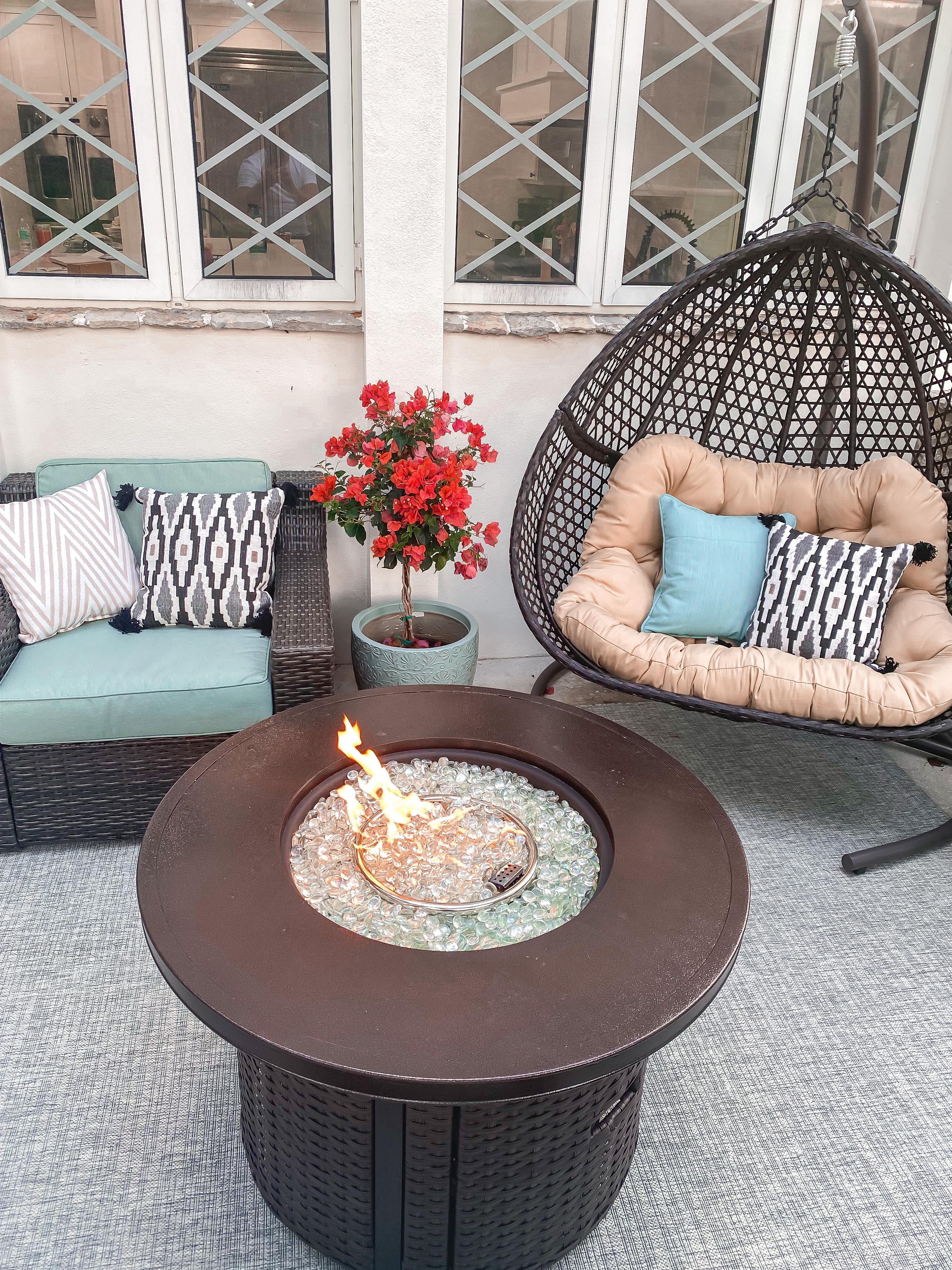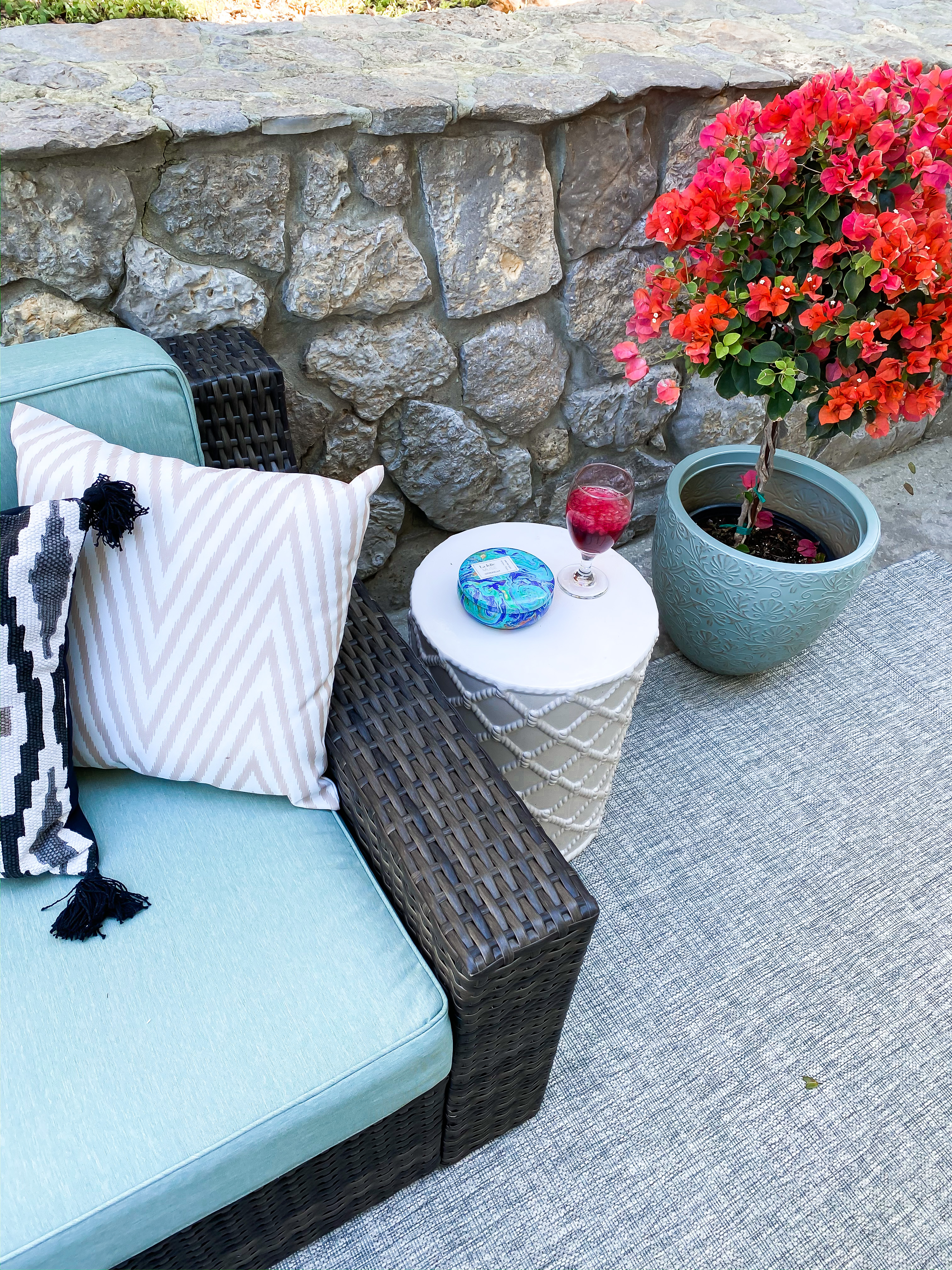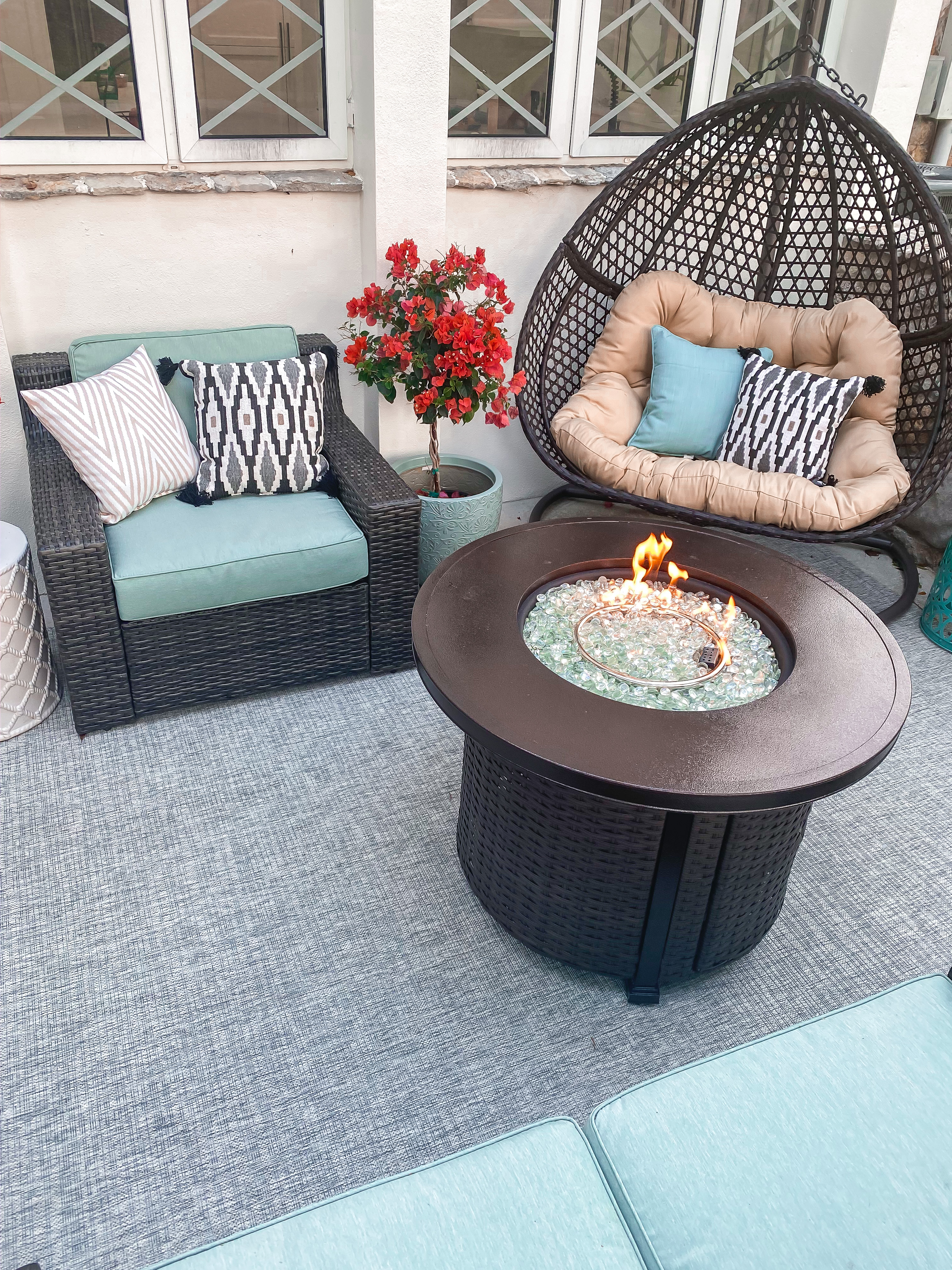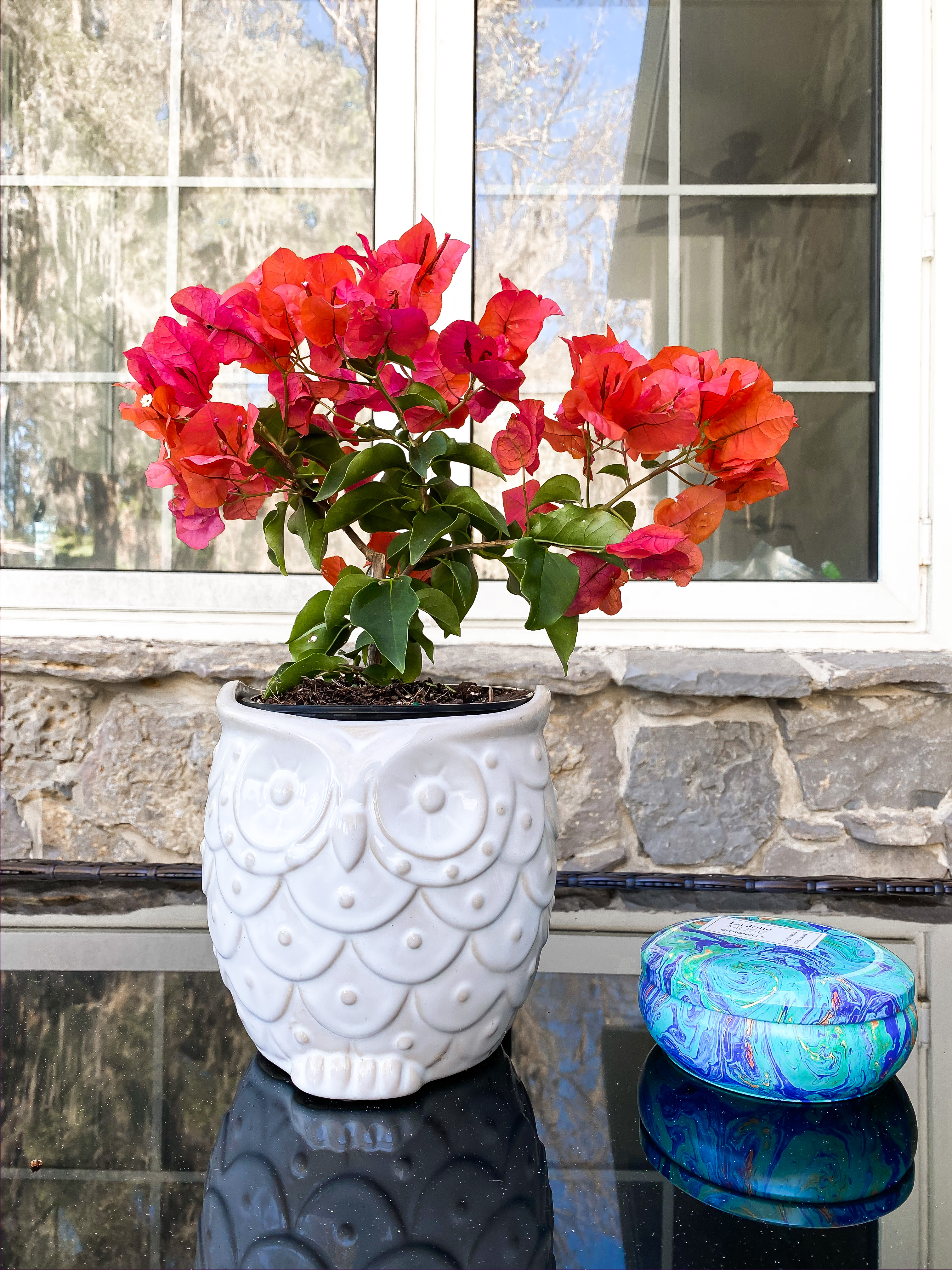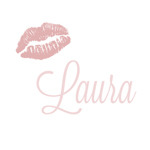 -SHOP THE POST-