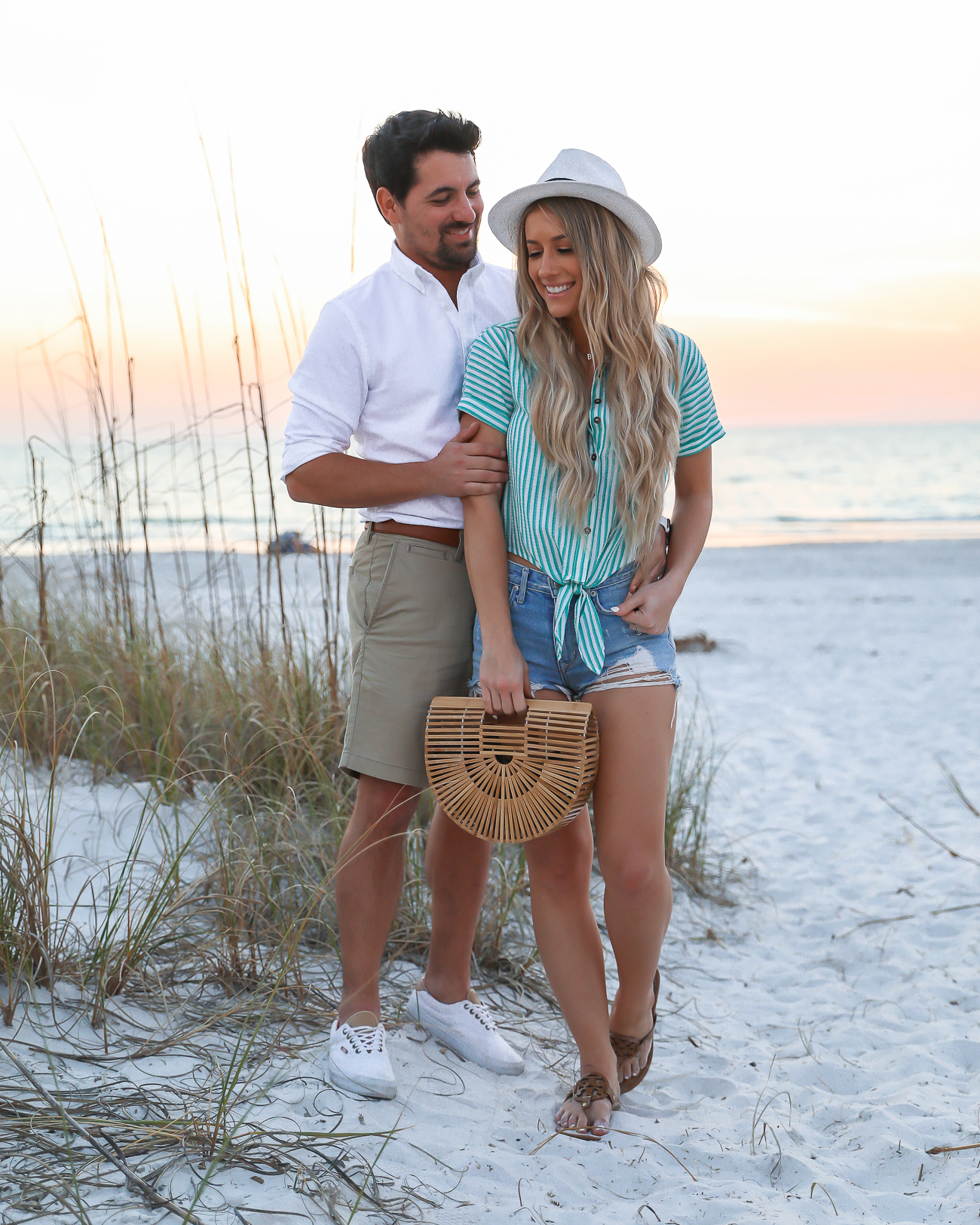 We packed up and headed to the beach this week. It had been so cold and dreary these last few weeks we couldn't wait to get away and soak up the sun. Needless to say, this is definitely our happy place!! It's been soo beautiful out and OMG the sunsets have been unreal!
Before we left I picked up a fresh white button up for the hubs. You can't go wrong with a classic white shirt–this one is trim fit and looks soo good on him. It's so classic and can be worn so many ways (shorts, jeans, dress pants, etc.). Definitely a closet staple for the guys! This one is from Nordstrom and was under $50.
I also grabbed him a new pair of tan shorts. These were also under $50 at Nordstrom and come in a few different colors. You just can't go wrong with this combo–it's my favorite look on him!! I also picked up this cute stripe shirt for myself. It's lightweight and the perfect beachy color.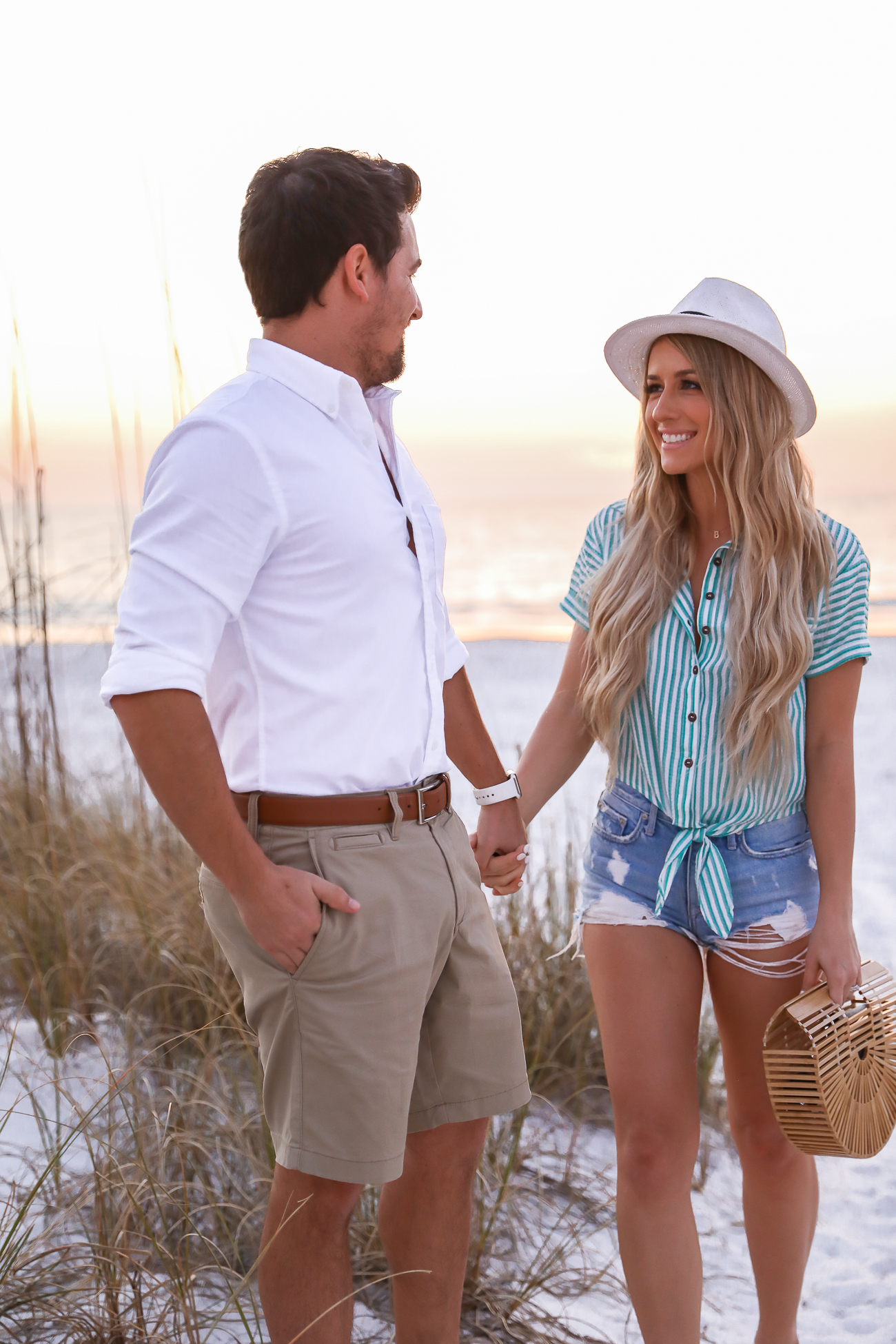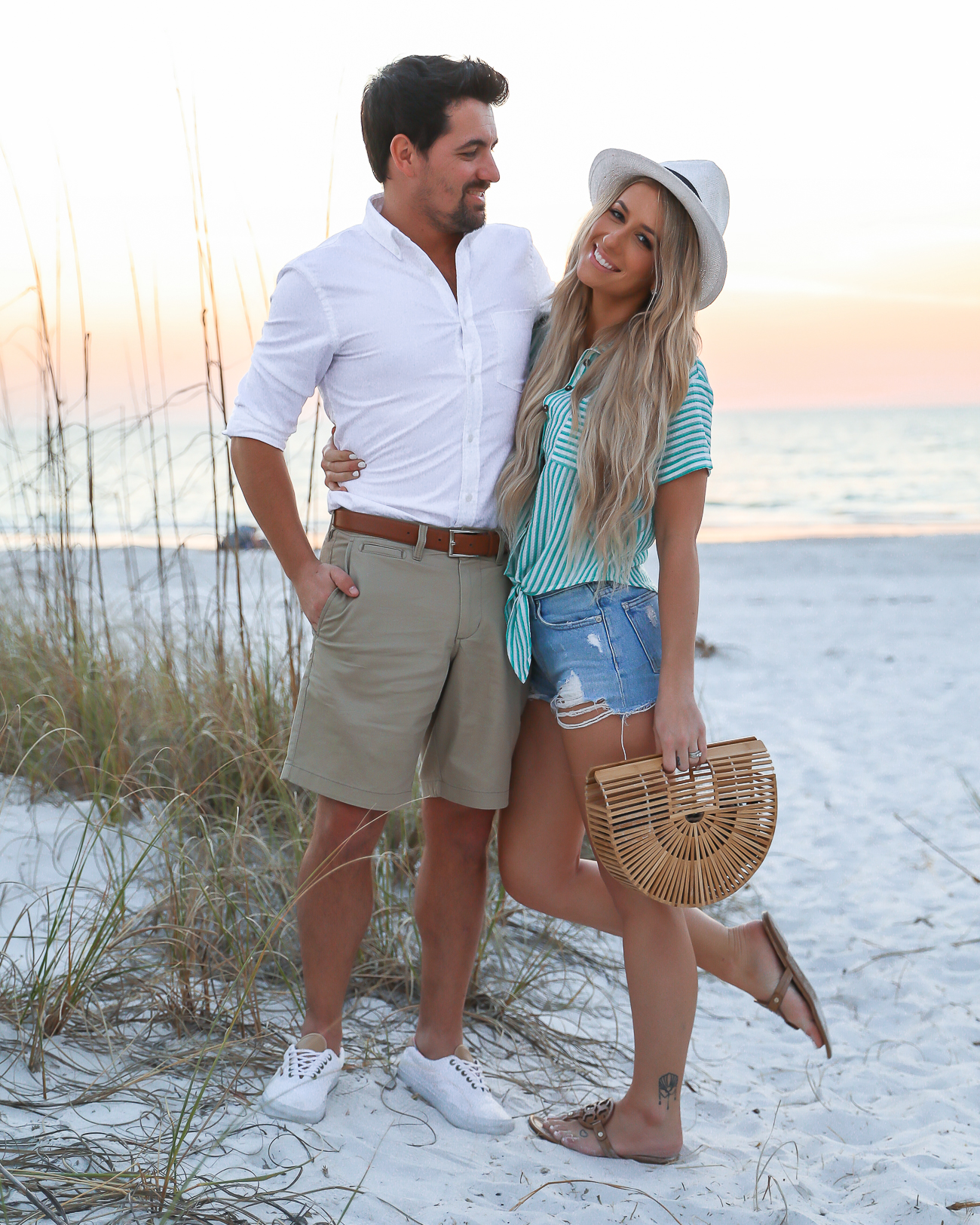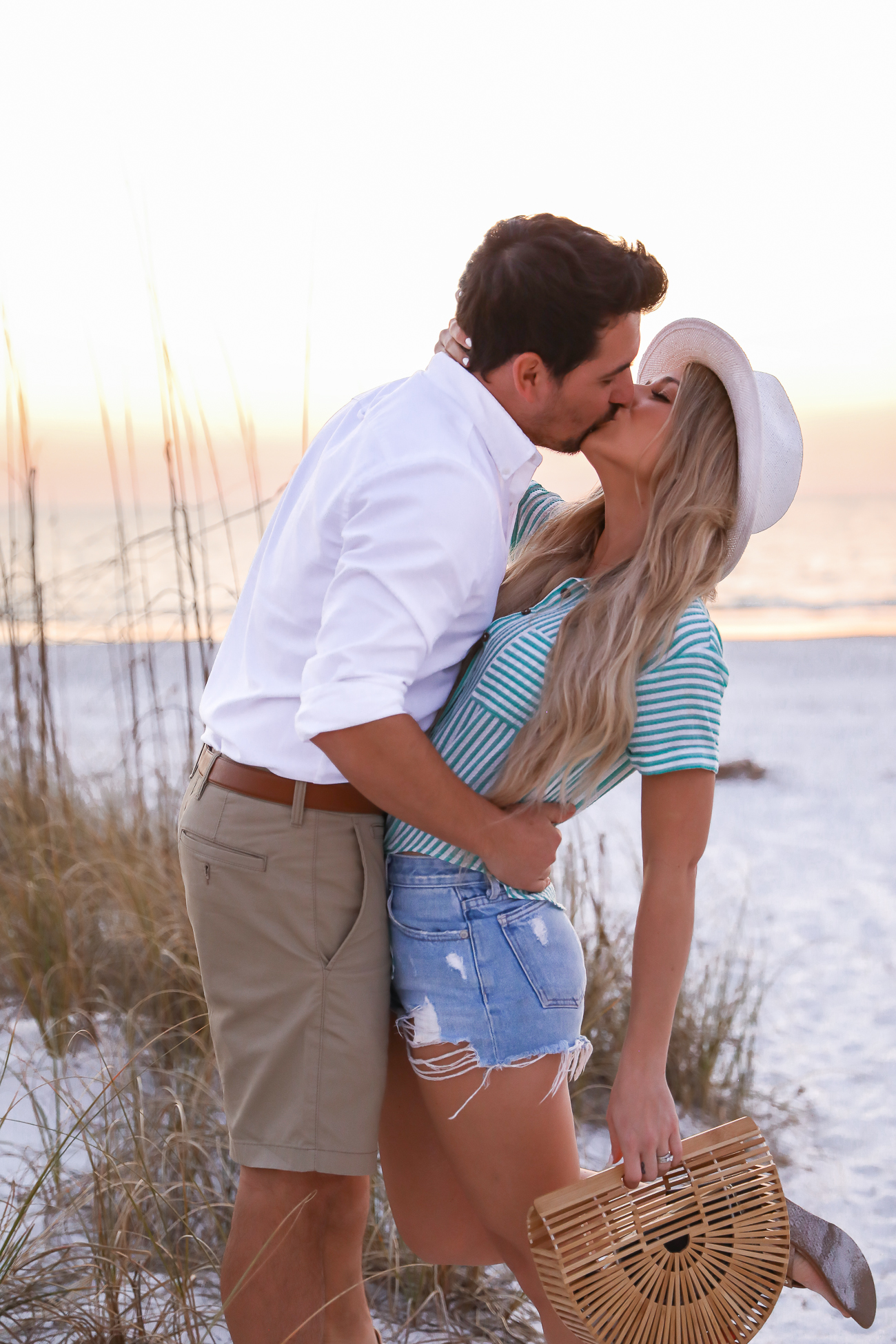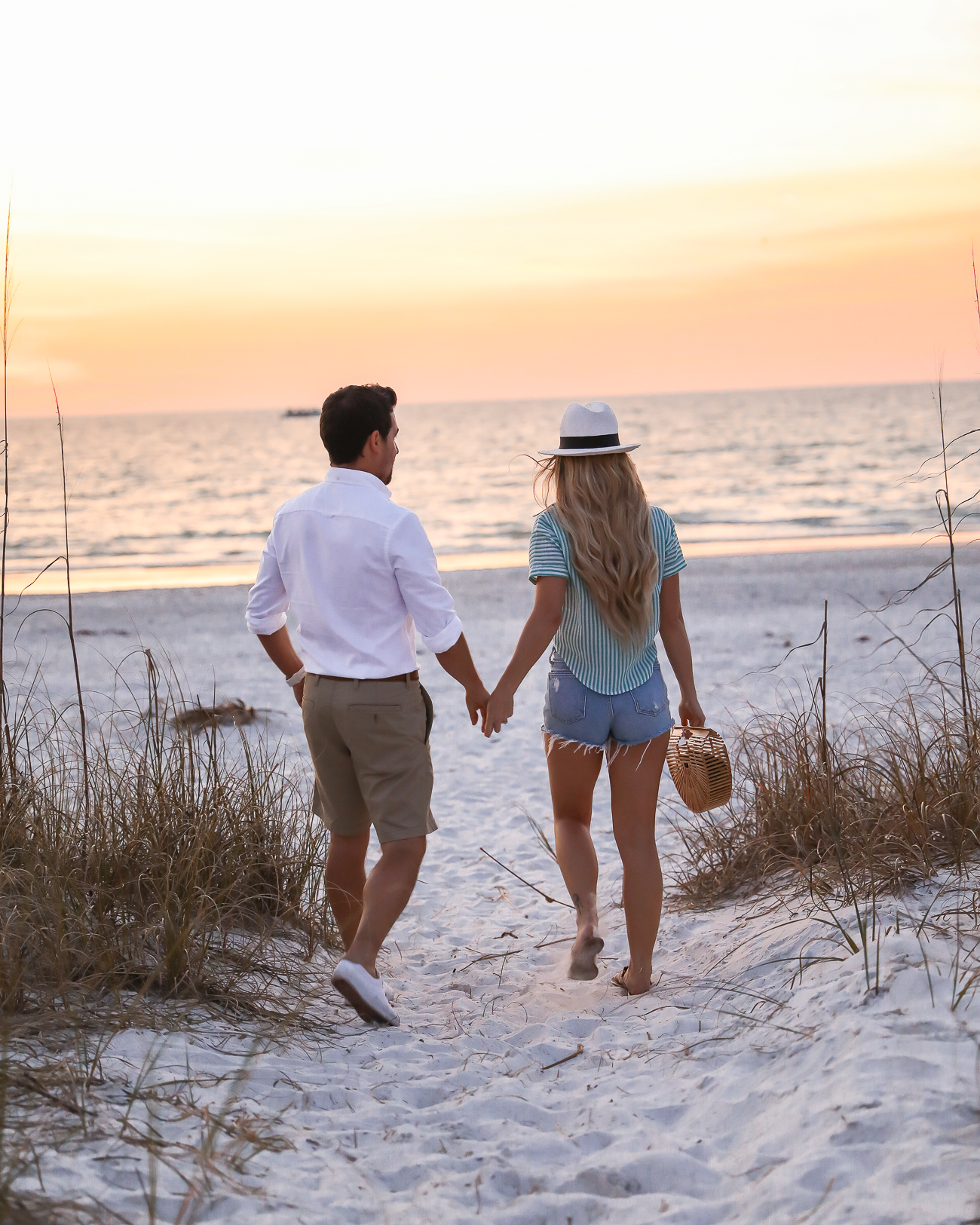 -I'm wearing size XS top. It's true to size.
-He's wearing size S shirt.
-He's wearing size 29 shorts.
I'm 5'1″. Typically wear 6.5-7 in shoes. XS/0 in tops and dresses. 24 in Jeans.

Brought to you by Nordstrom.