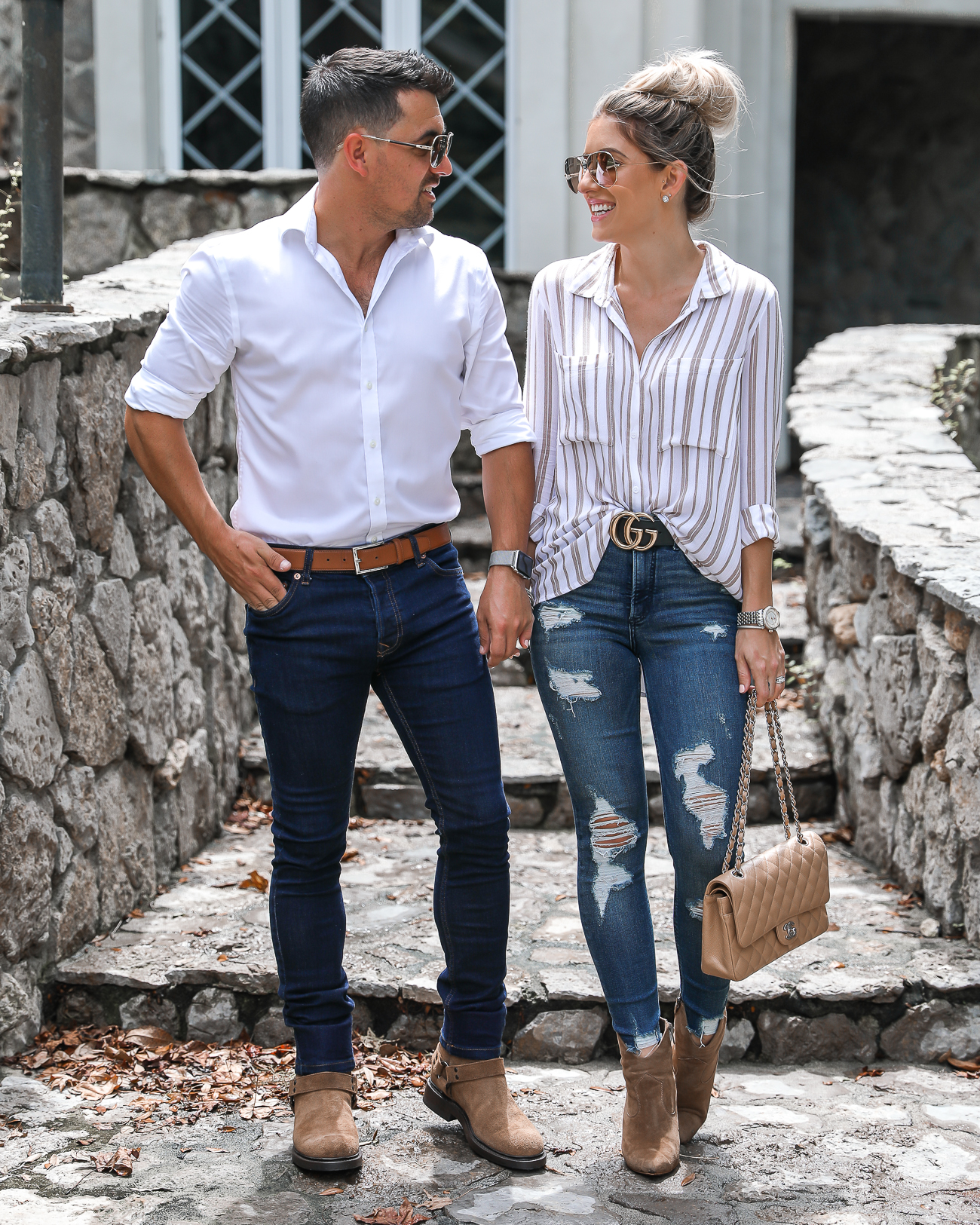 Today I wanted to share 4 closet staples every guy needs. I know a lot of guys struggle putting together outfits and I totally get it. Girls, if you're trying to dress your man, this is a great place to start. Any guy that puts on this combo will feel like a million bucks. Men's fashion can seem a little intimidating, but I promise it's not that complicated. Start with a few classic pieces, and you'll be well on your way.
This slim fit shirt is only $39 at Nordstrom and it's definitely a closet staple. You can easily dress up any outfit with this shirt–the hubs always likes to roll up the sleeves. He wears this with jeans, shorts, and dress pants. It's very versatile.
Topman has really great denim–we got these from Nordstrom and they are the hubby's favorites. These dark skinny jeans are ideal for dressing up or down & are perfect to wear all year round. They can be worn casually with sneakers & a tee, or you can dress them up with a classic shirt, tie, & dress shoes.
Again, this belt is another piece that can easily elevate the look of any outfit. When you pair this with jeans, shorts, or dress pants, the outfit instantly looks more put together. Personally, I prefer this tan color over dark brown or black–it pops more and also looks more stylish.
I don't know what it is, but guys in boots are just hotter in my opinion. ha! Even though we live in FL, the hubs wears his boots all year round. They can be worn a little dressy like he did here, or you could totally dress them down with distressed jeans & a plain white tee. These Frye boots are on sale at Nordstrom right now.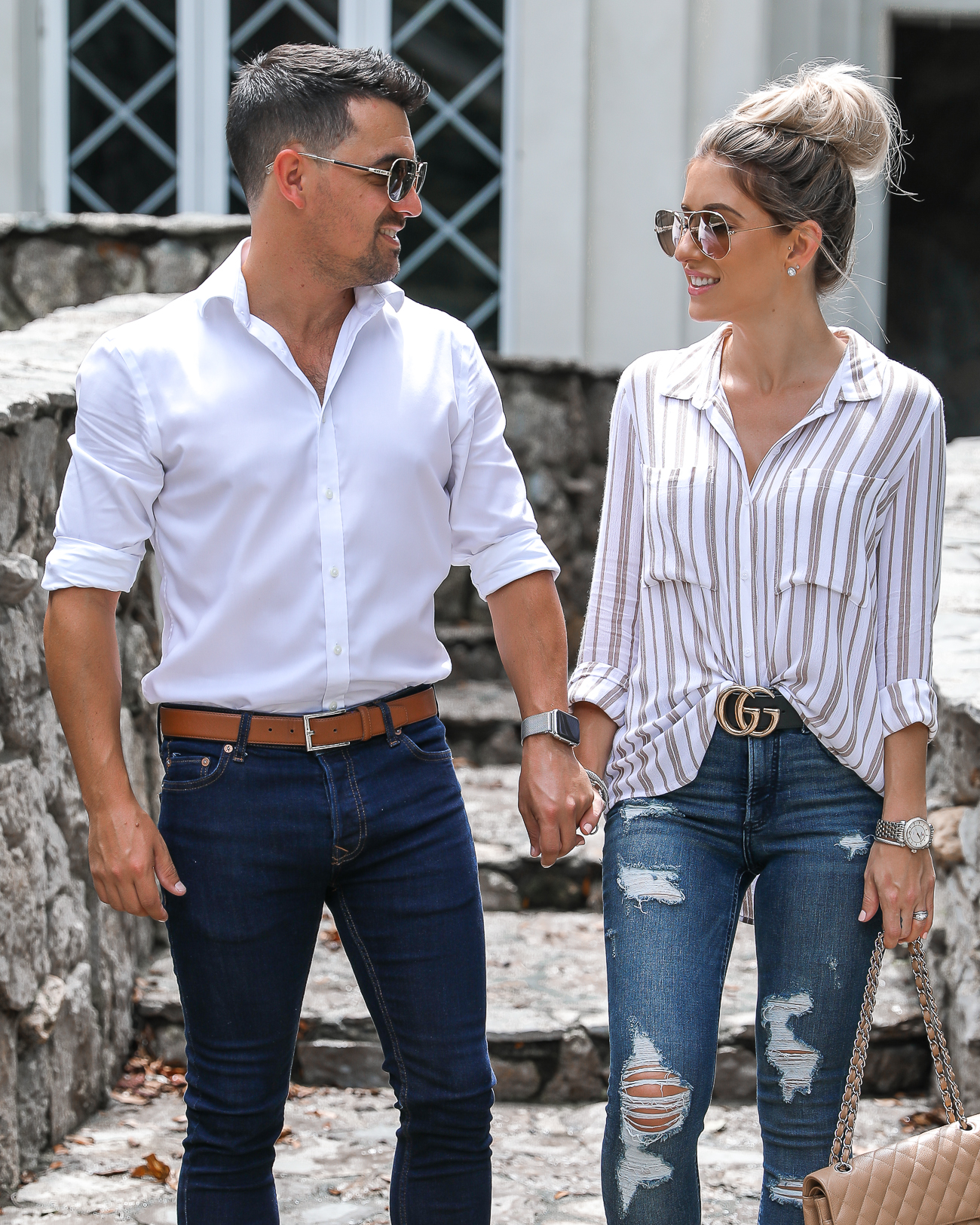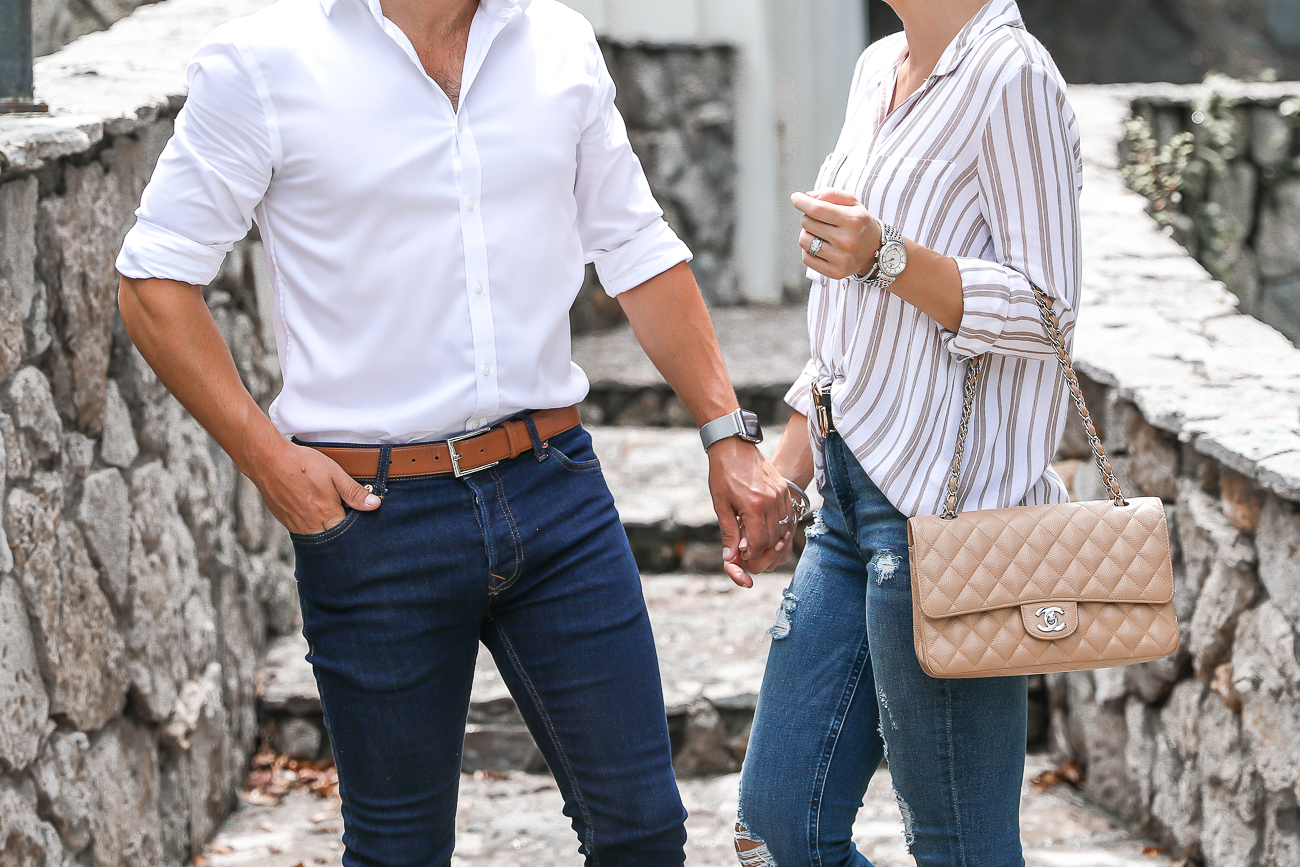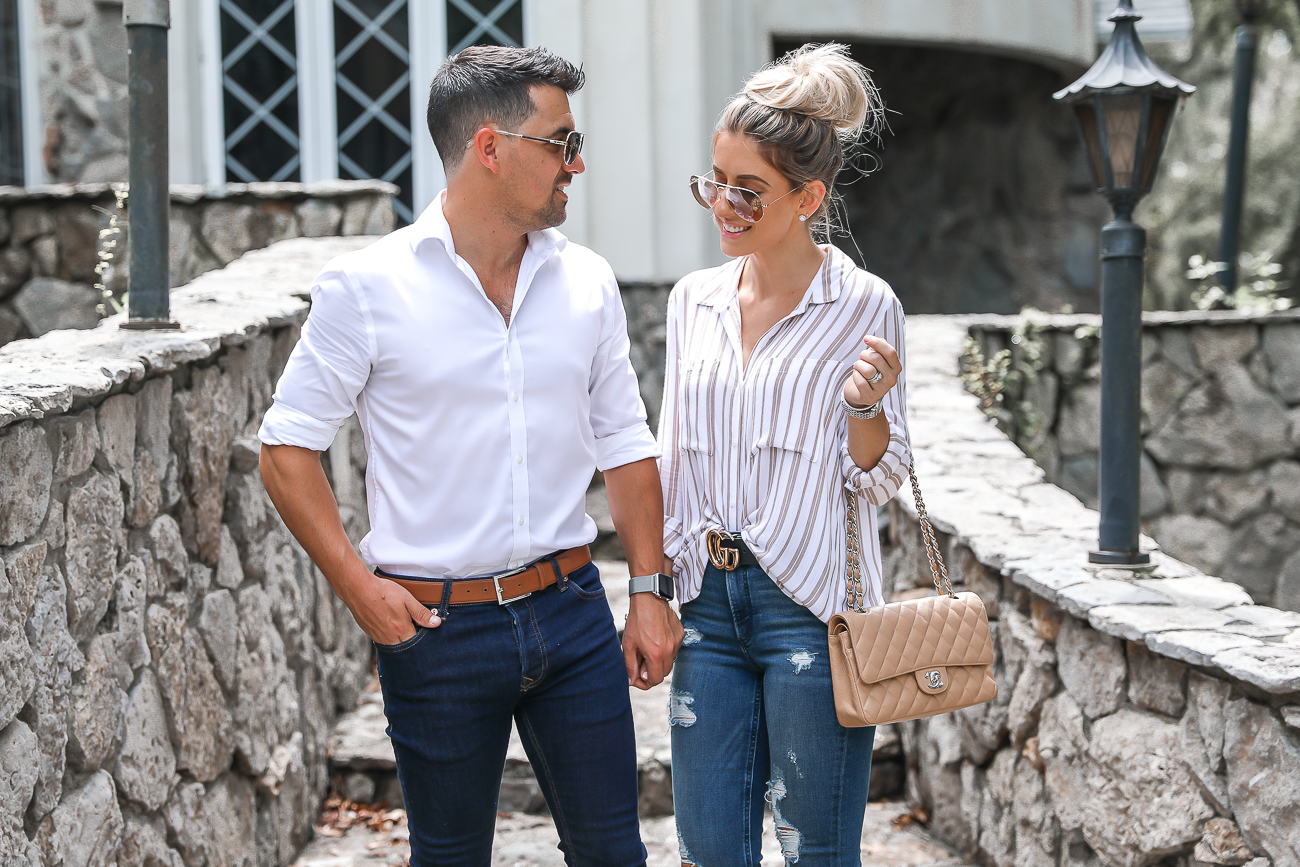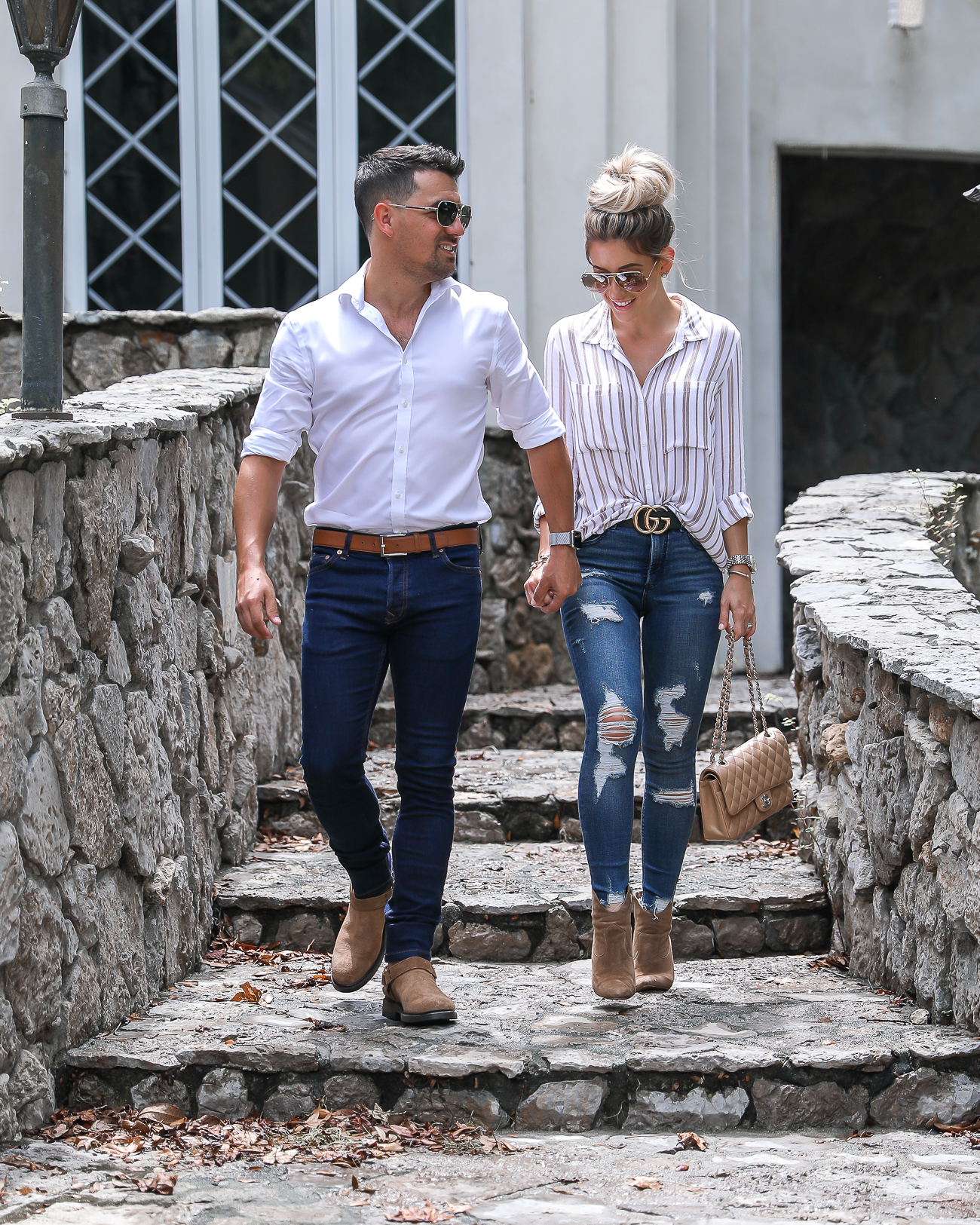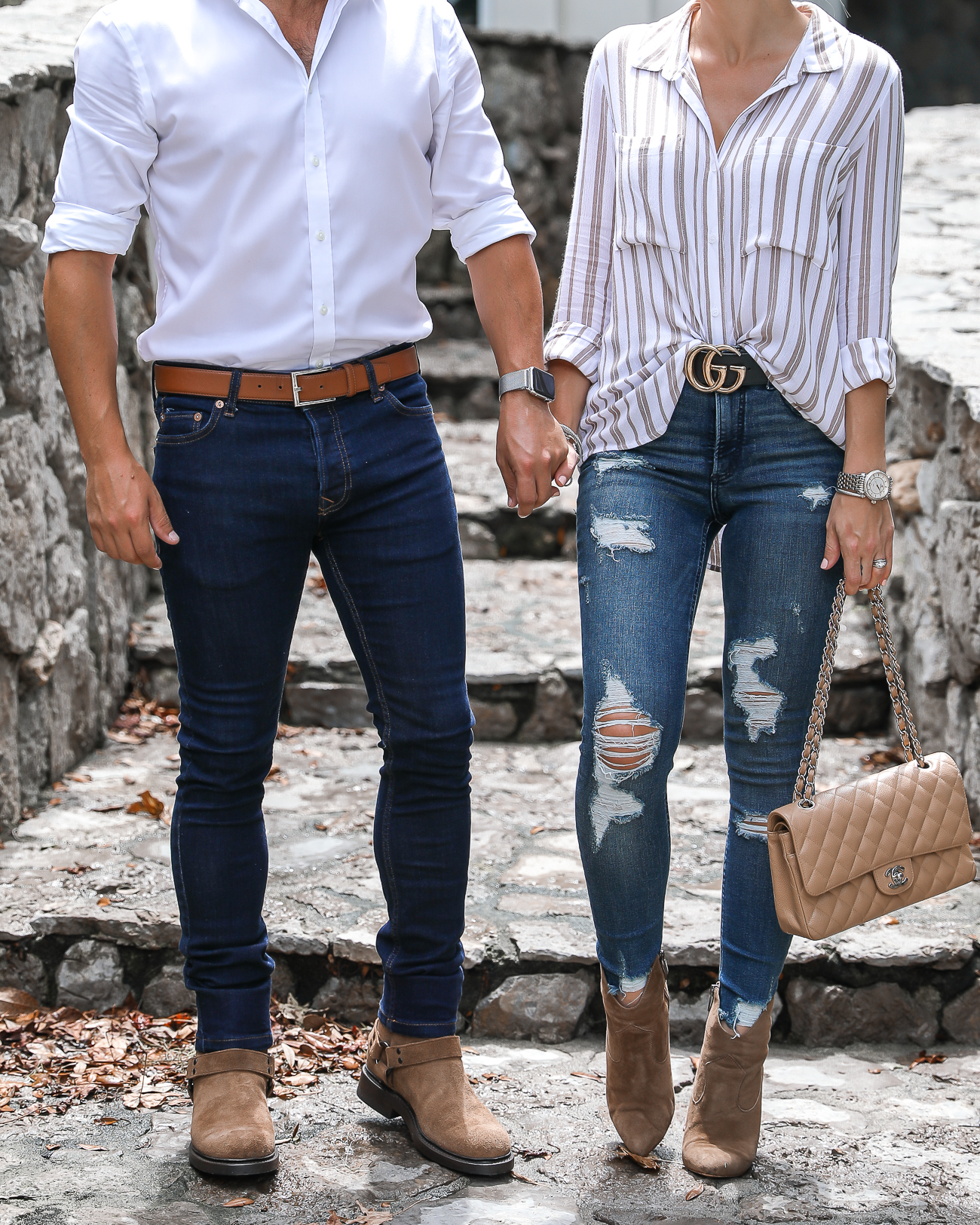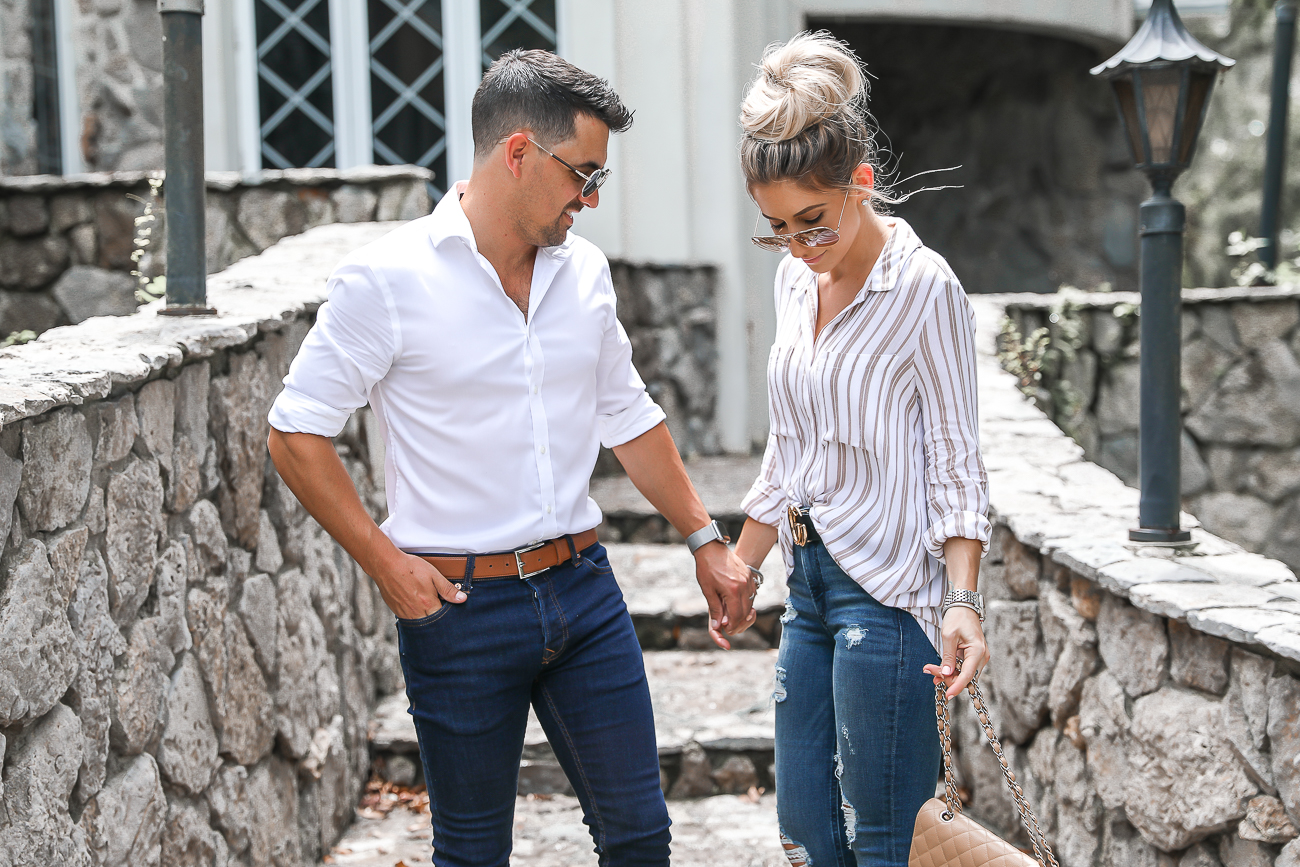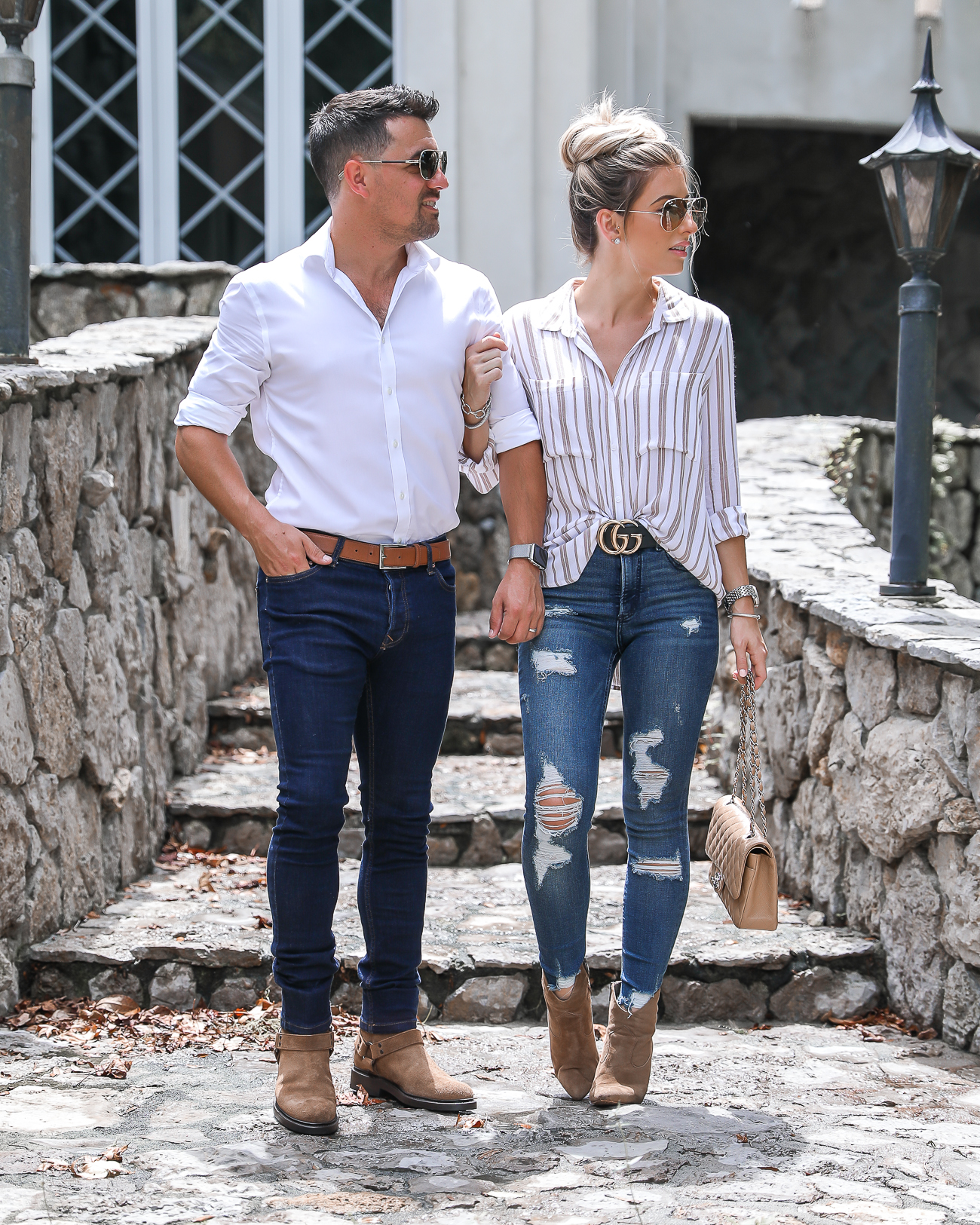 O U T F I T – D E T A I L S
TOP: B.P | JEANS: Similar | BOOTS: Vince Camuto | BELT: Gucci | GLASSES: Ray-Ban | BAG: Chanel | EARRINGS: Nordstrom 
H I S – O U T F I T – D E T A I L S
TOP: Nordstrom | JEANS: Topman | BELT: Similar | BOOTS: Frye love these too | SUNGLASSES: Similar
-Top is oversized. I'm wearing size XXS.
-Boots are TTS. I'm wearing size 7.
-Belt was custom sized but it's close to a size 75-80.
-His shirt is TTS. He's wearing size 15 32/33.
-Jeans run a little small. He's wearing size 30.
I'm 5'1″. Typically wear 6.5-7 in shoes. XS/0 in tops and dresses. 24 in Jeans.
-SHOP THE POST-

Brought to you by Nordstrom.