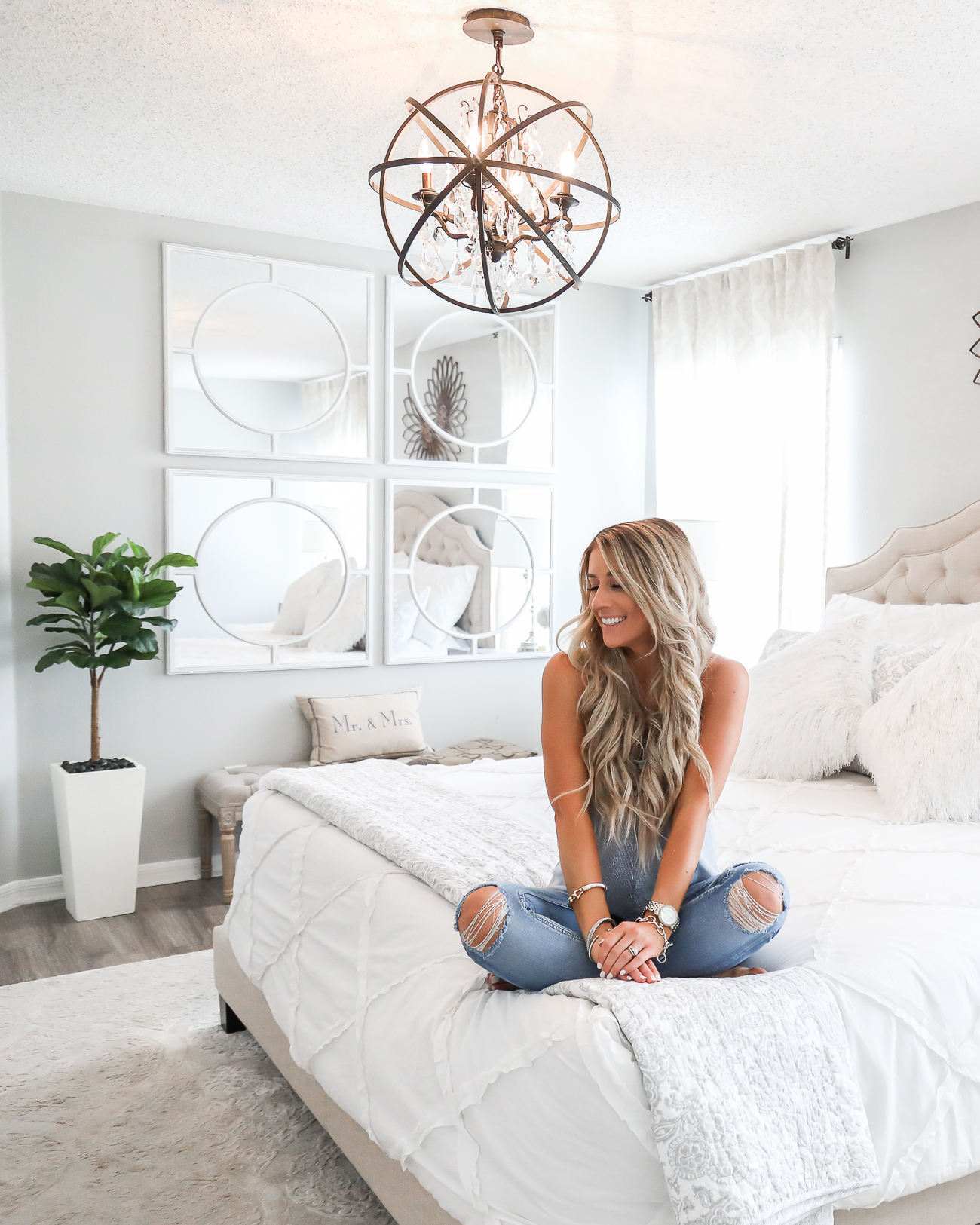 Over the last couple weeks, the hubs and I have been updating our bedroom. We wanted the space to be light, bright, and inviting. One of the biggest changes we made was changing out our ceiling fan to a gorgeous chandelier–it makes such a difference. When I came across the Byron iron and crystal chandelier from Troy Lighting I knew it was the one, and I am beyond happy with how it looks in our room.
Thankfully my hubby is very handy and was able to install the light himself. He kept saying "wow, this is niceeee" the whole time he was working on it. When he turned on the switch illuminating the new light it was a total game changer. Our room was instantly transformed! The crystals sparkle & shine, while the iron adds weight and sophistication. Troy Lighting knocked it out of the park with this chandelier–we absolutely love how it looks in the space.
When planning the new space, I made a collage of all of the pieces I wanted, and basically laid the room out so I could see how everything went together. I wanted our new light fixture to be the focal point of the room and make a beautiful statement. The Byron sphere chandelier from Troy Lighting did just that, and then some if you ask me. Honestly, it's even better than we were expecting. This fixture comes in multiple sizes, so it can fit into many spaces. When shopping for a new fixture be sure to check out Troy Lighting, you won't be disappointed.
Ps. Stay tuned for a full bedroom update post. We are still waiting for a few more things to come in then I will share every detail in the space.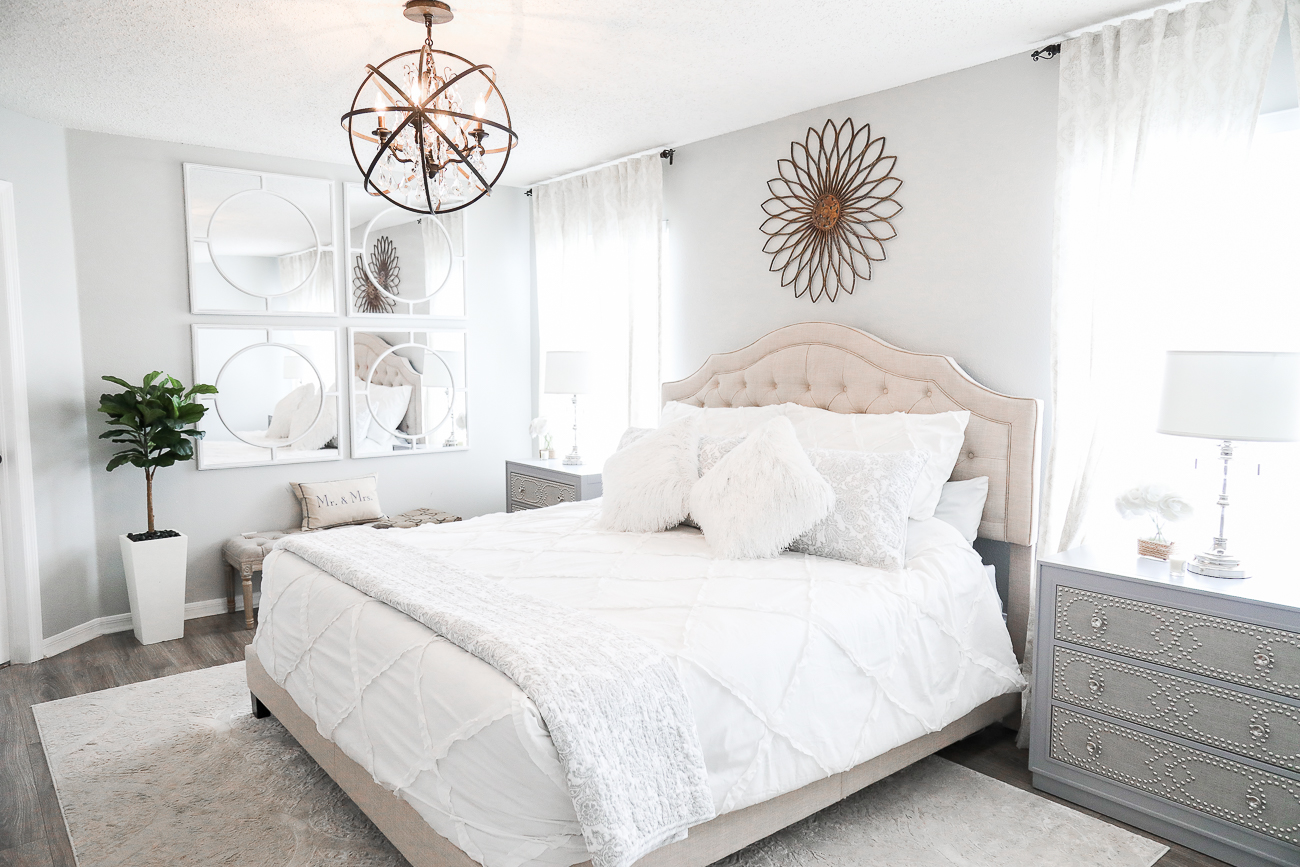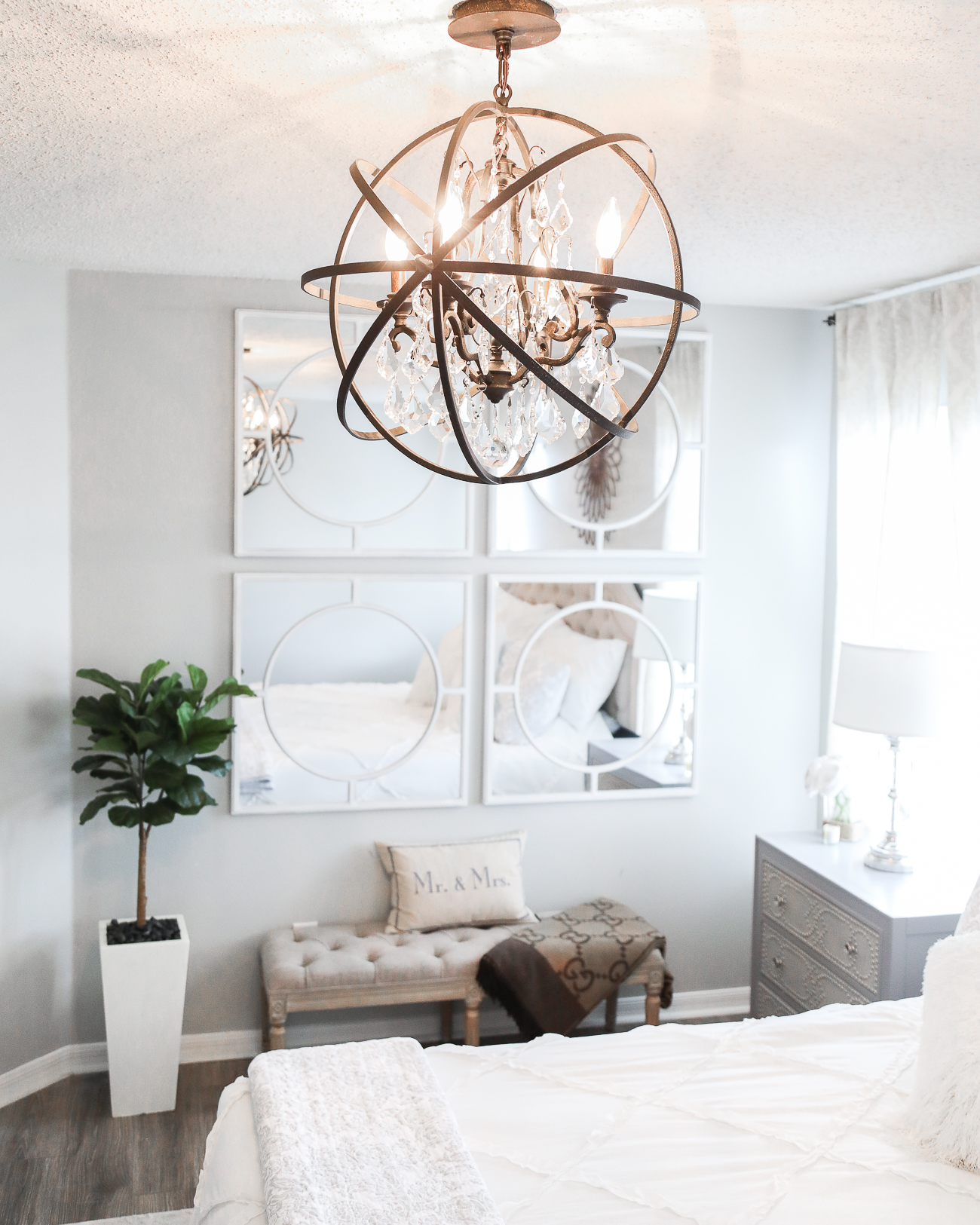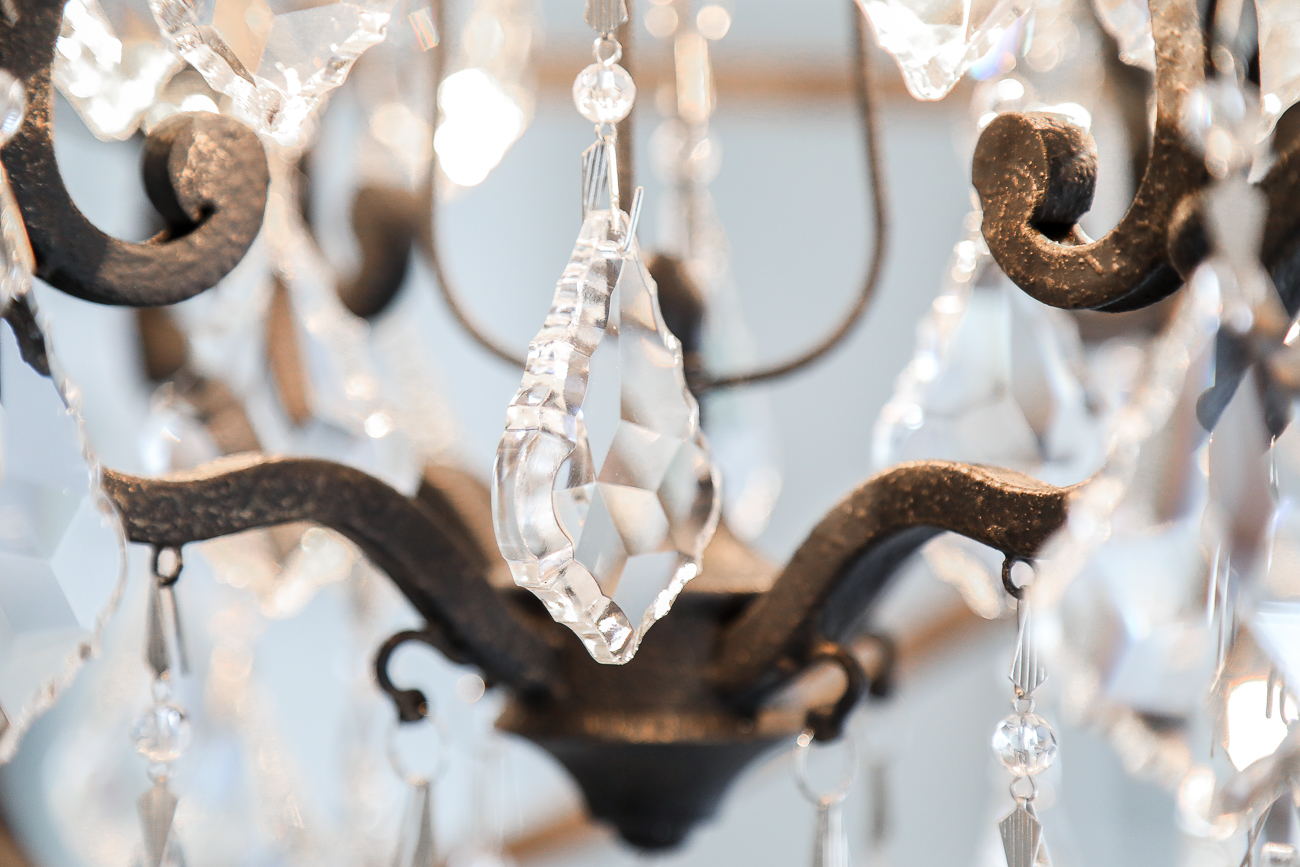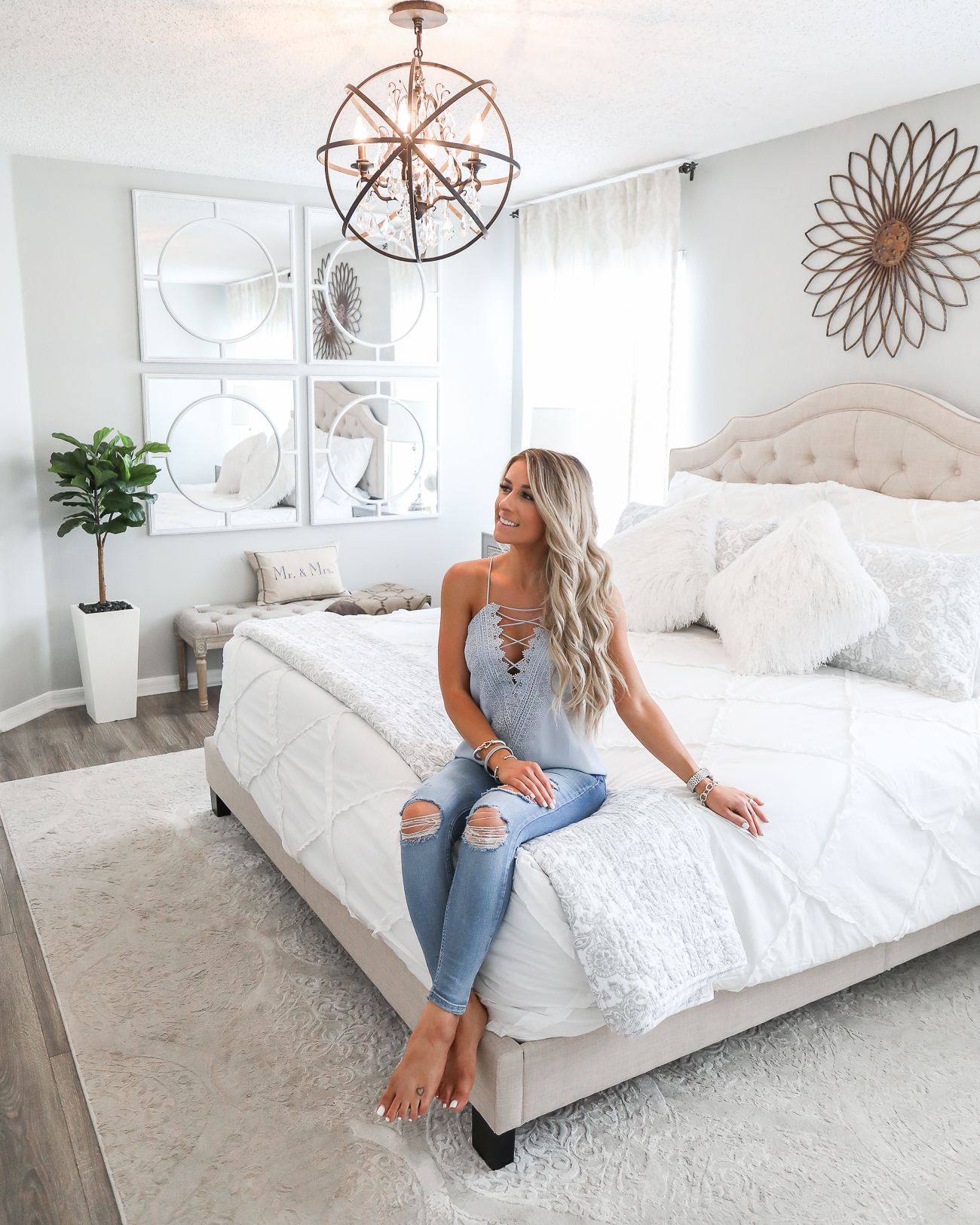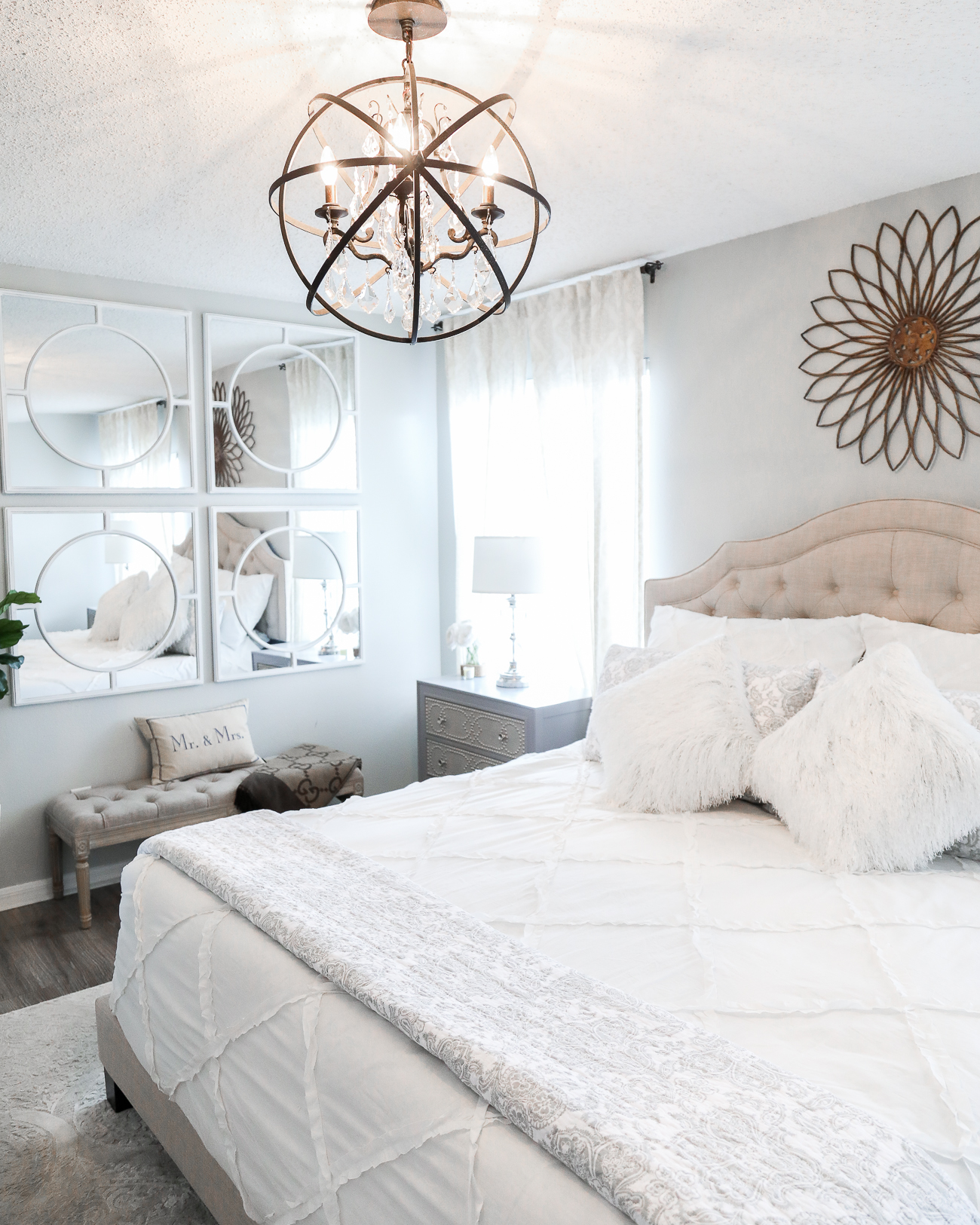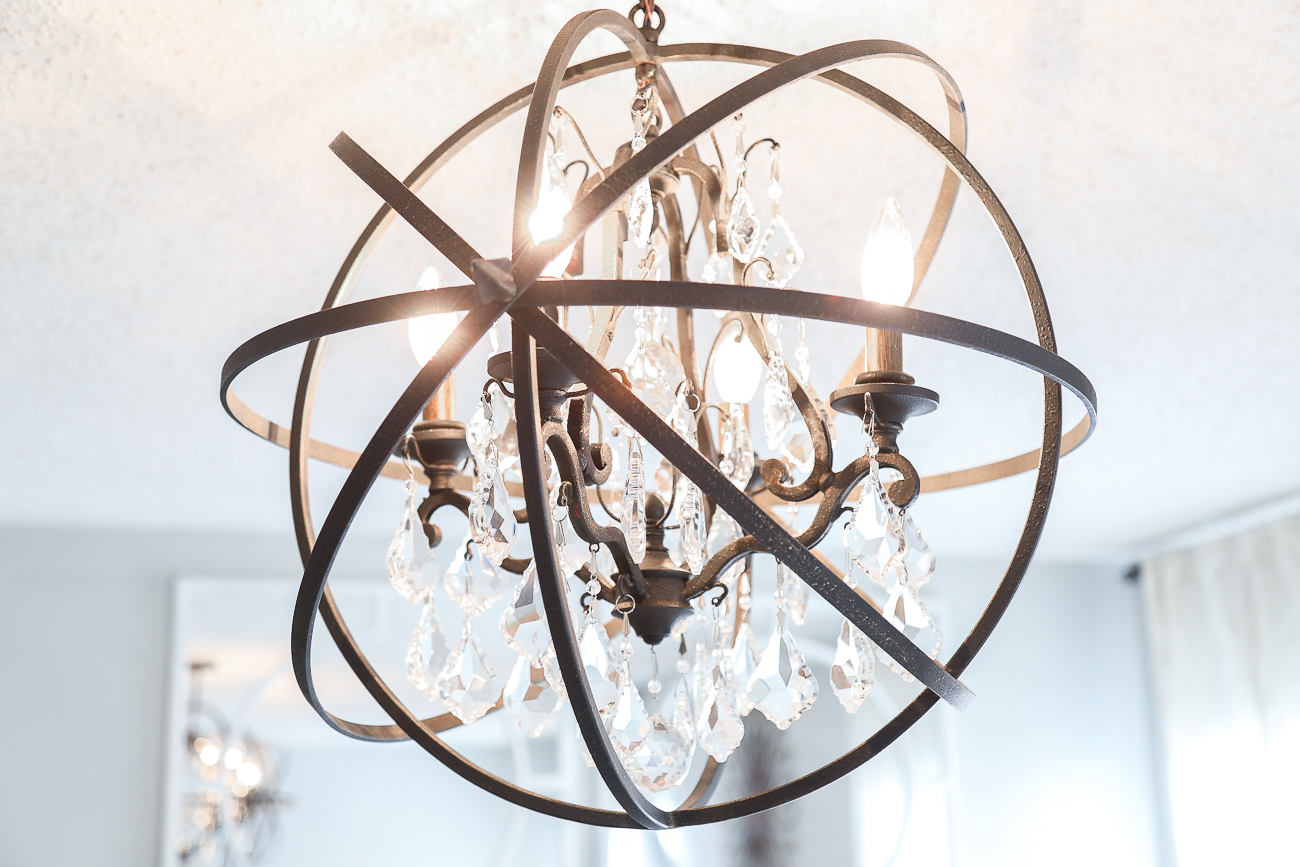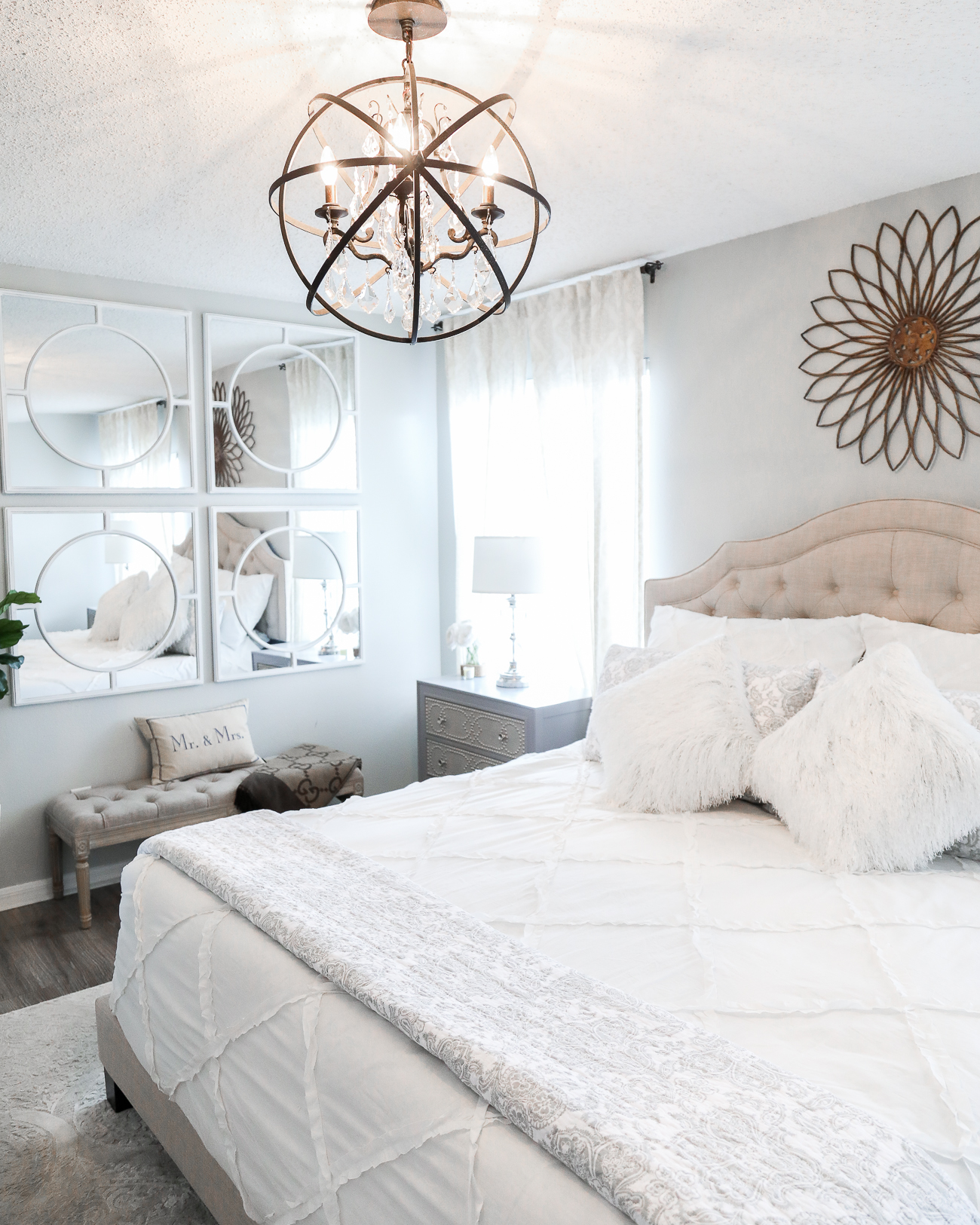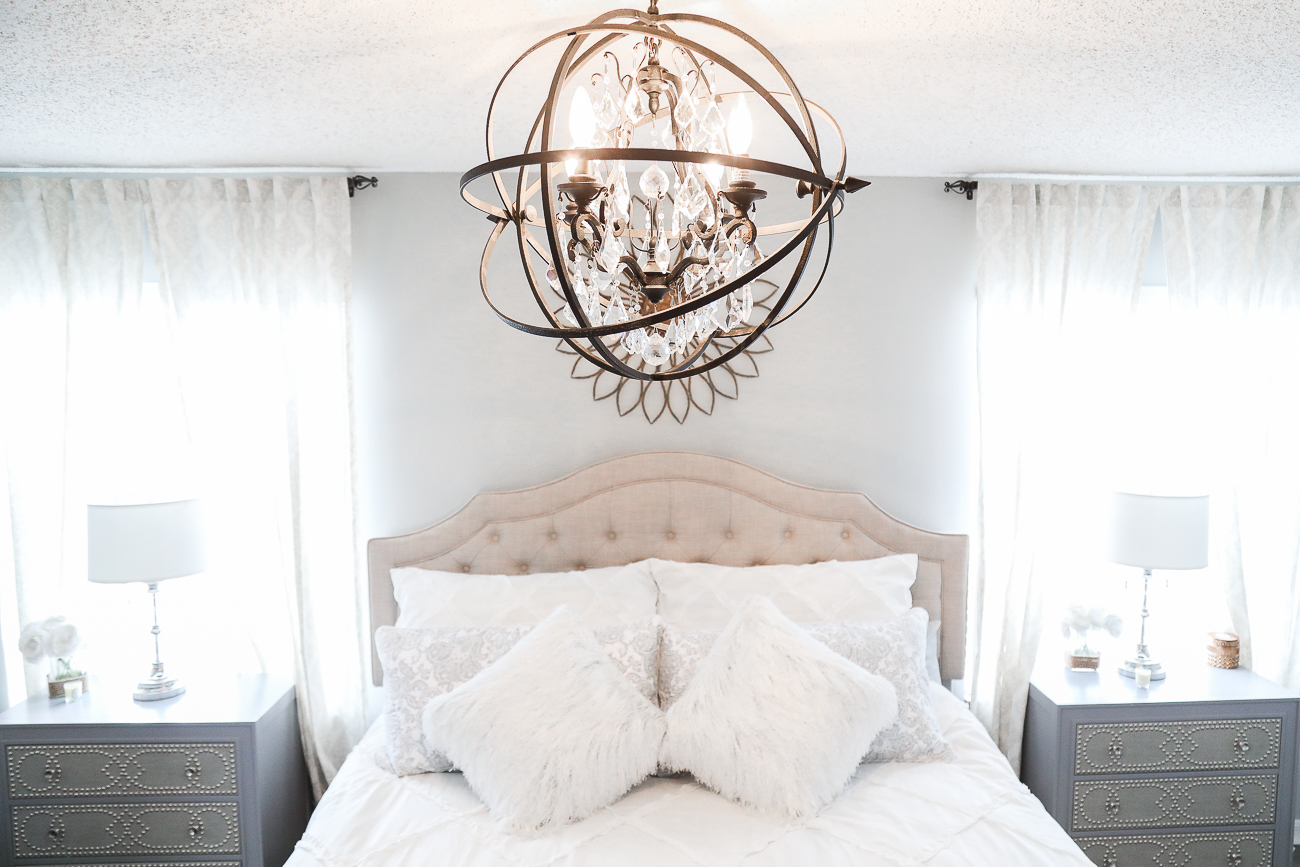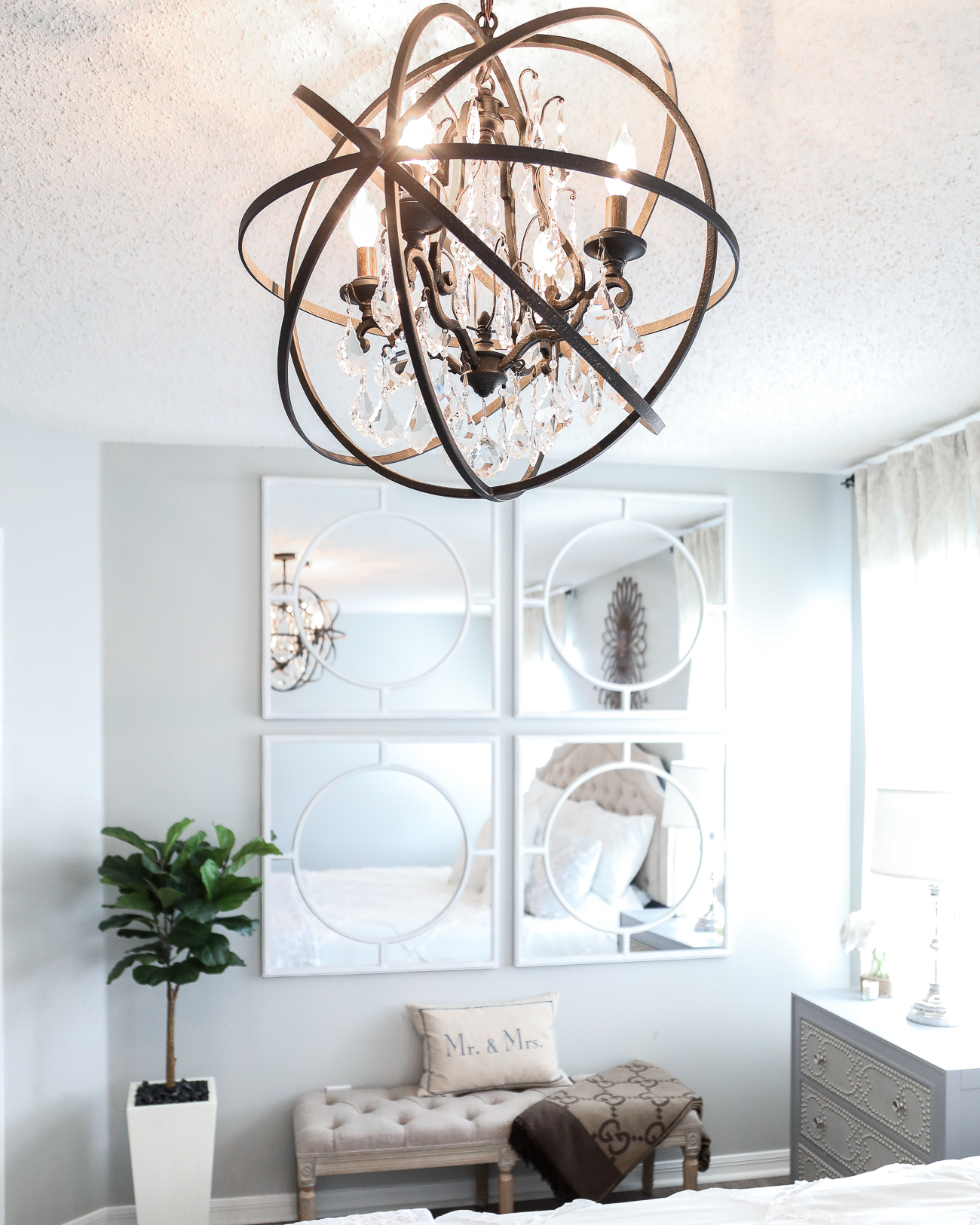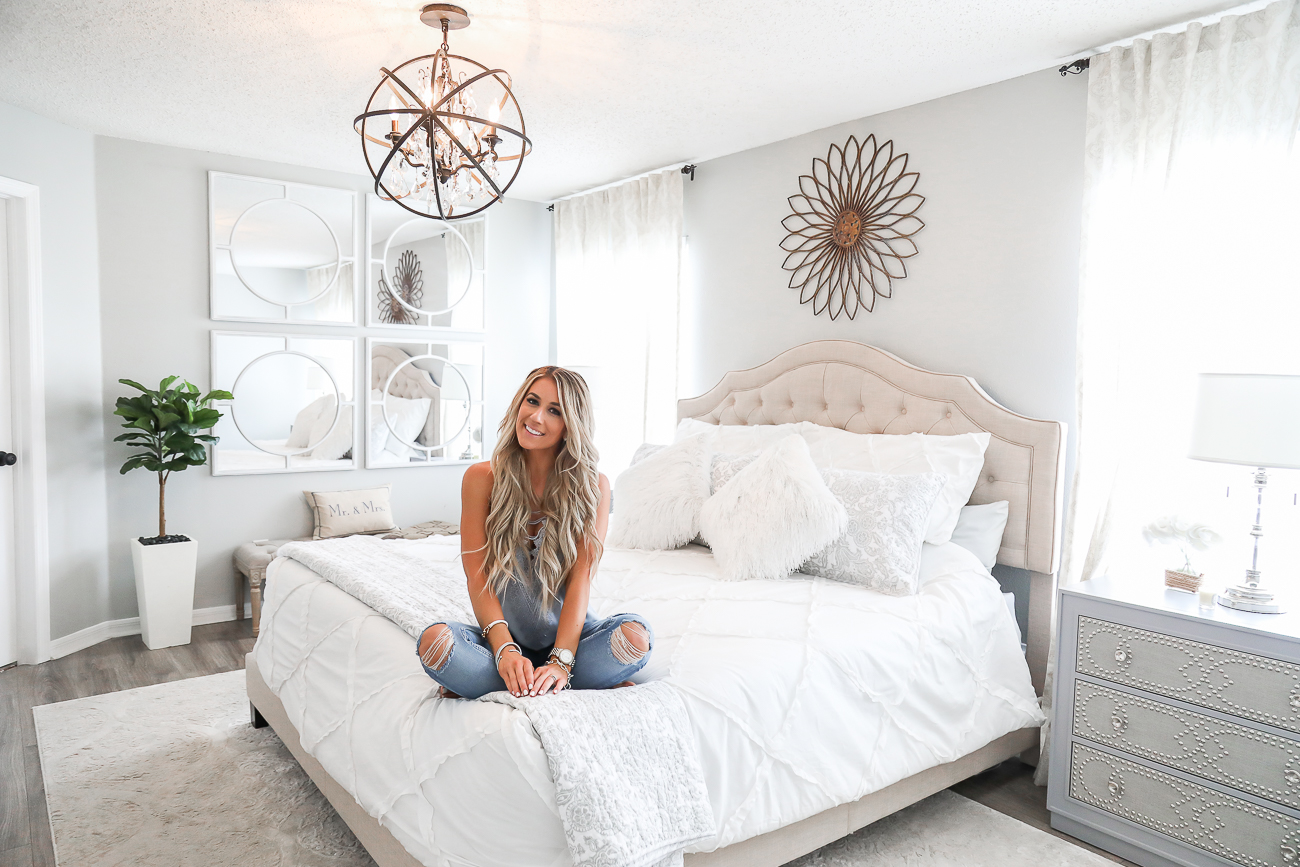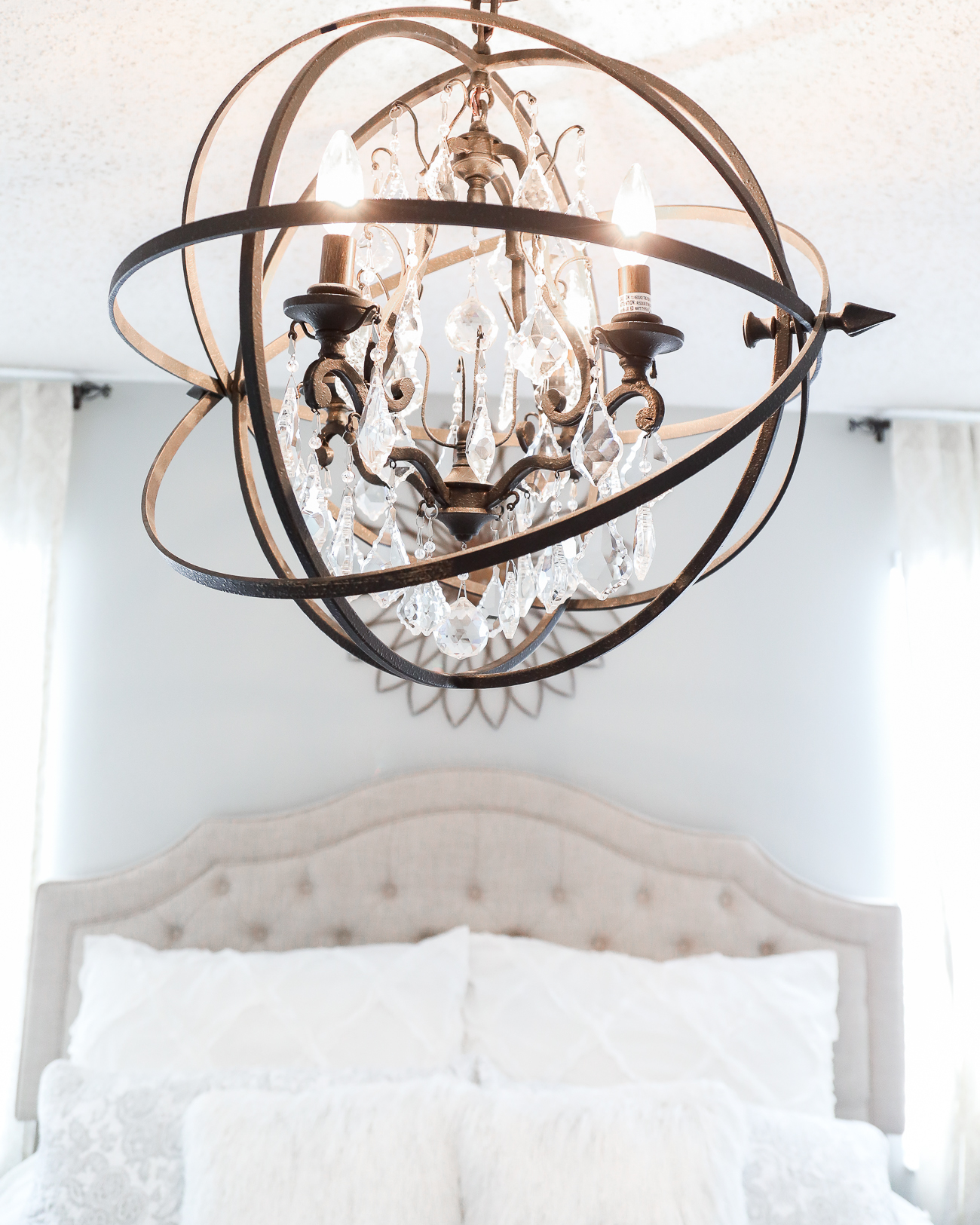 -SHOP THE POST-

Brought to you by Troy Lighting.