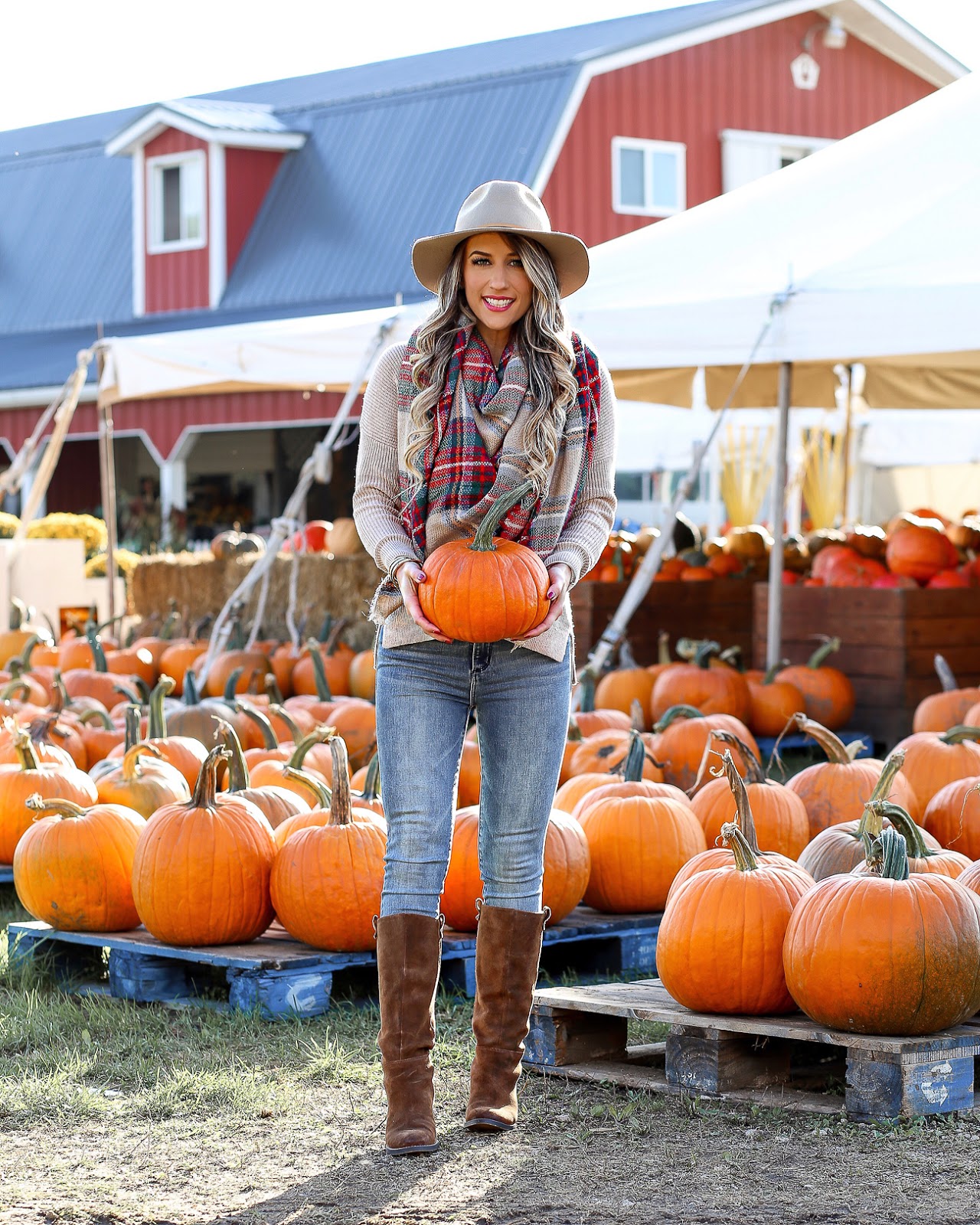 Last week we took a little trip up to Michigan for a fall getaway and to visit family. My husband has relatives that live just outside of Detroit. It was so nice to see all of them and get to experience some real fall weather. The leaves up there are soo gorgeous and the weather couldn't have been better!
Here's a little roundup of what we did and where we went during our trip.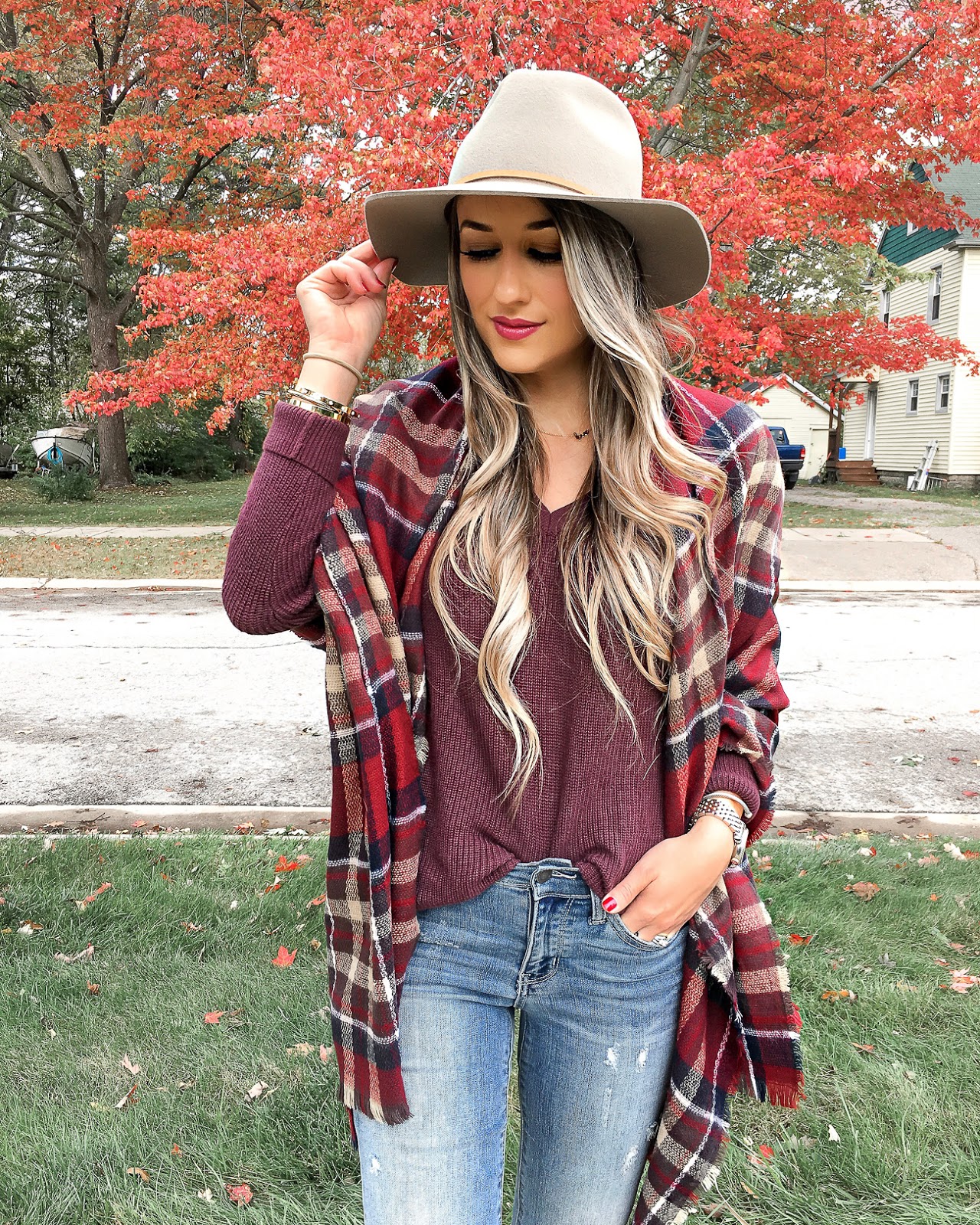 Can we just talk about these fall colors?!?
The leaves in Michigan are soo gorgeous!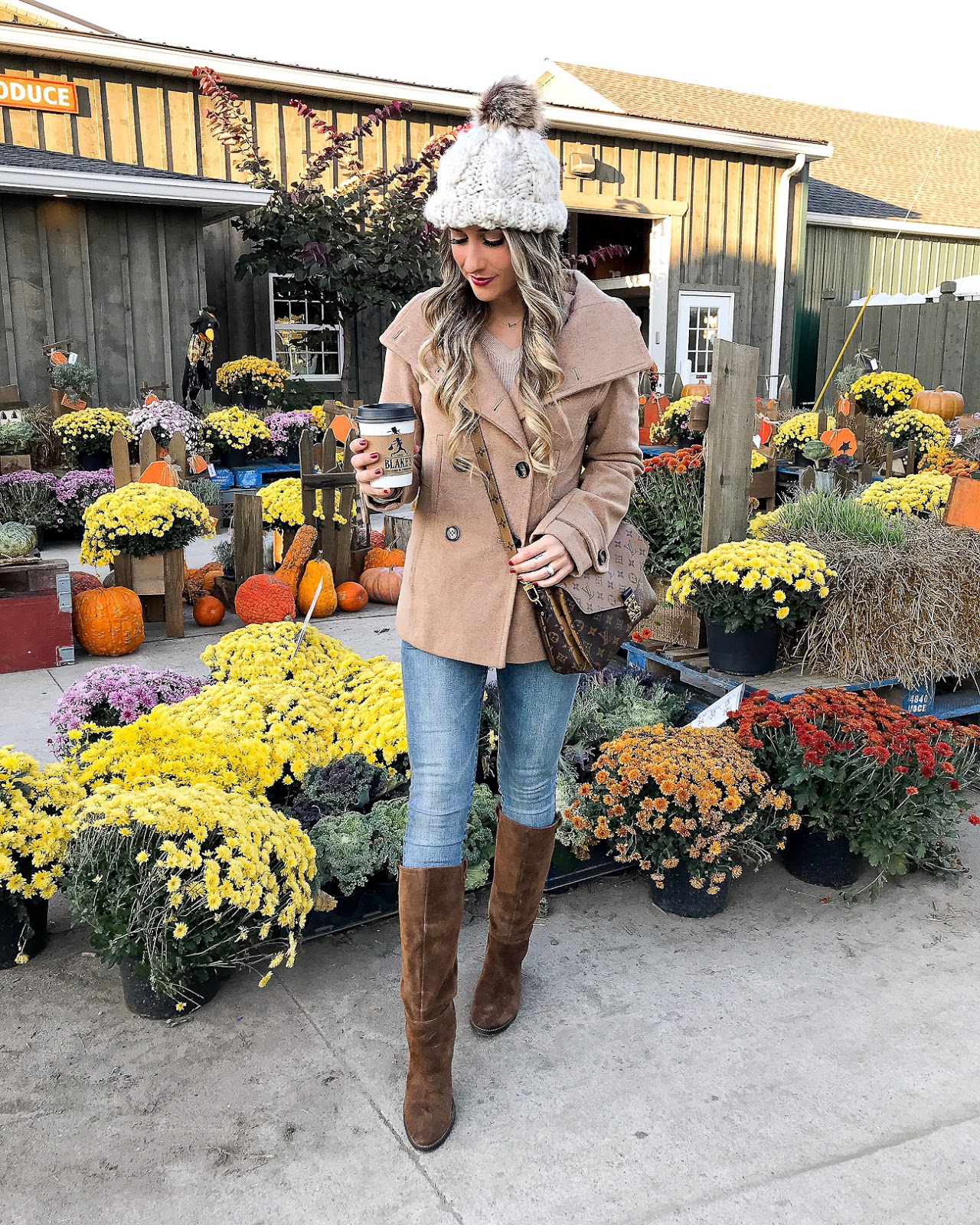 We visited Blake's Apple Orchid in Armada, MI.
They have yummy apple cider and a you-pick apple orchid.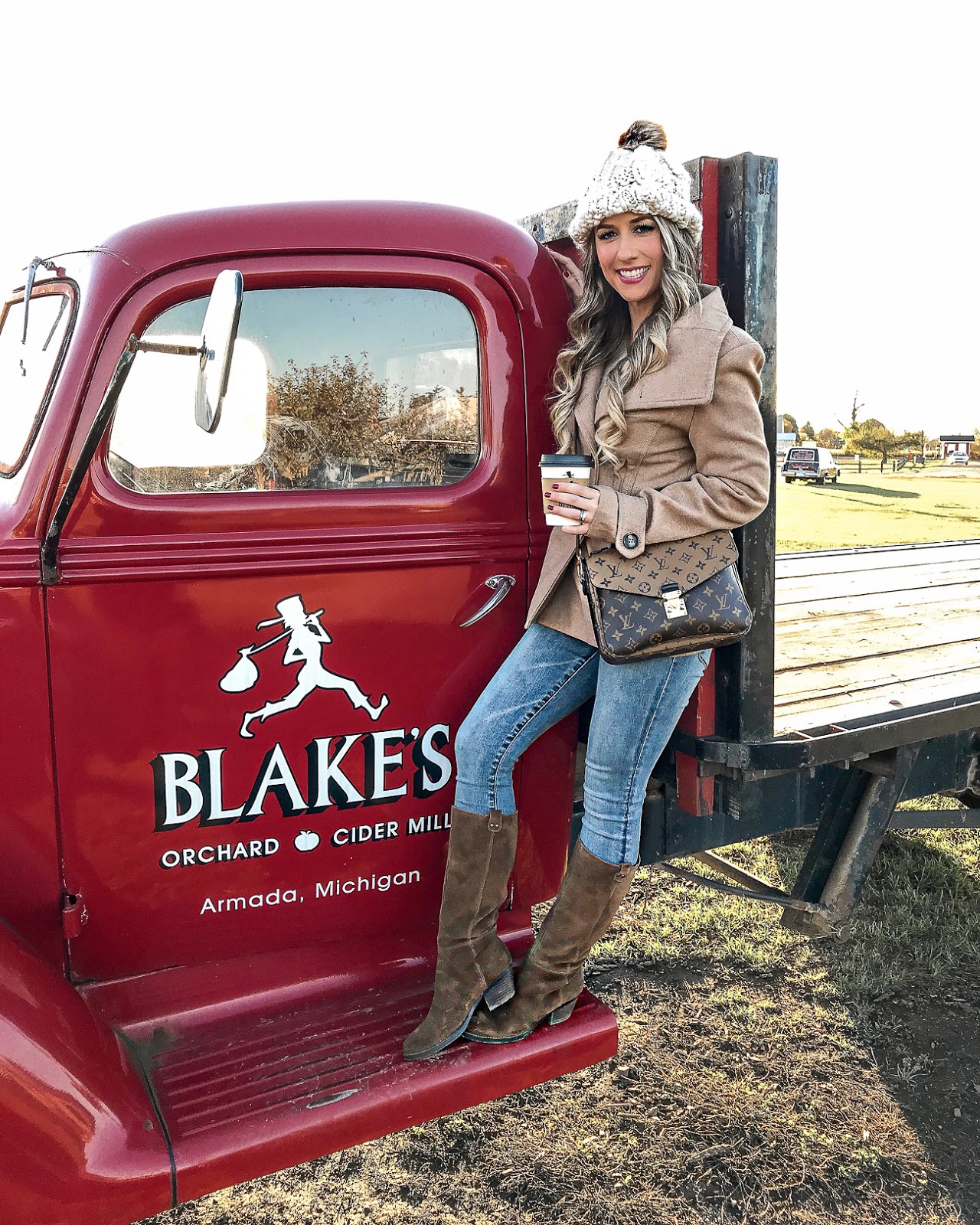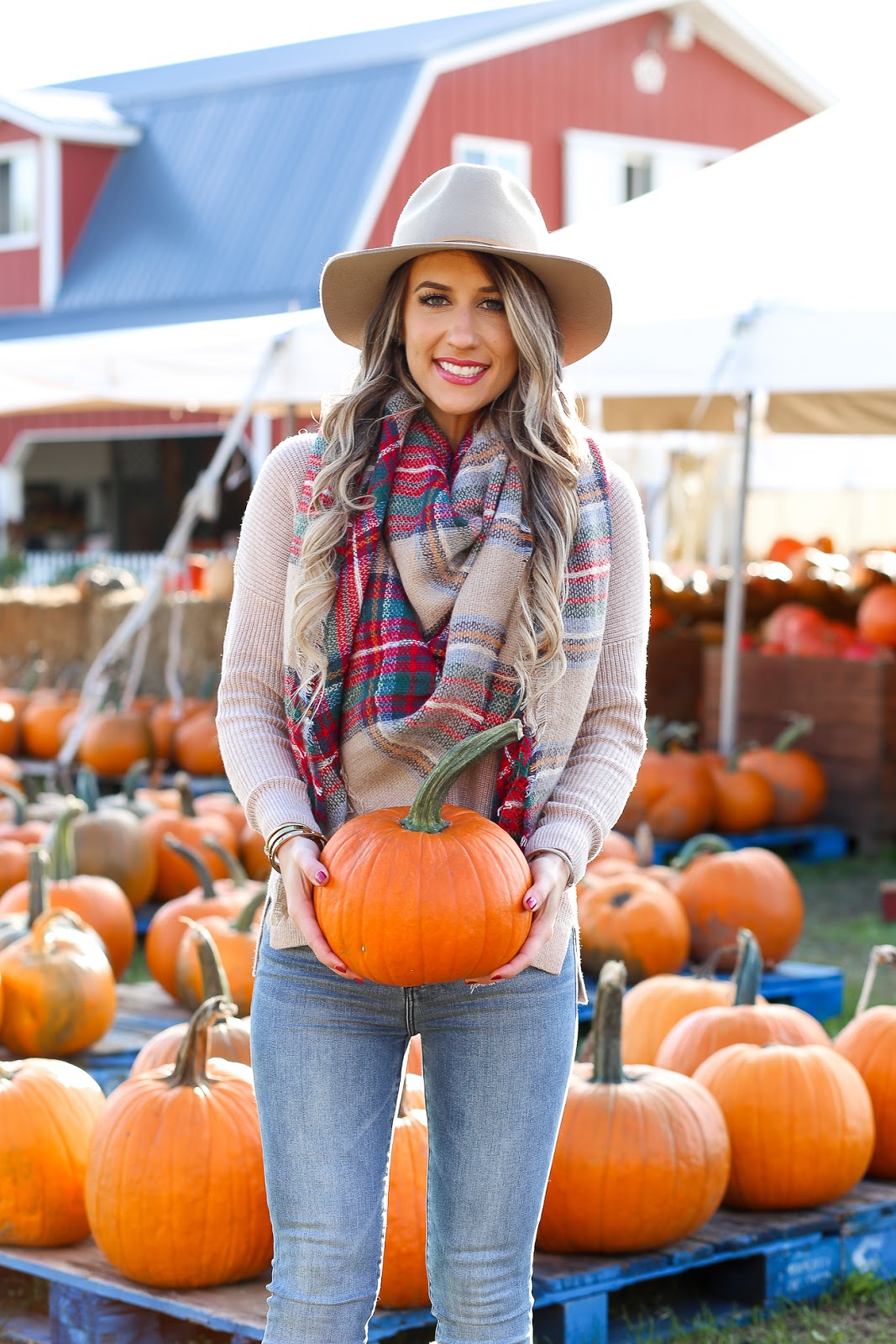 Driving through Armada we came across the cutest pumpkin patch at Vanhoutte Farms.
Of course we had to stop!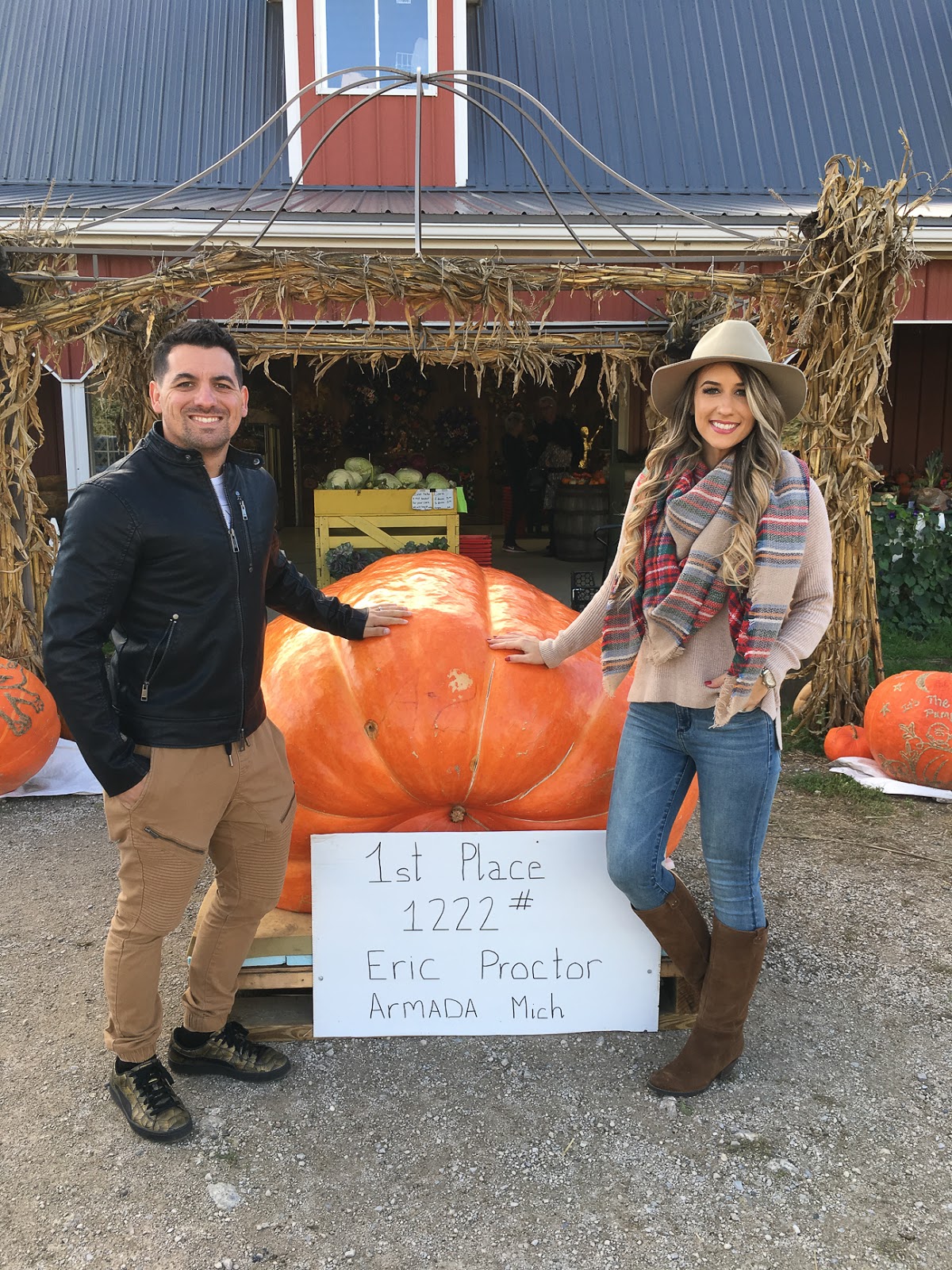 They had enormous pumpkins.
This one weighed 1,222 pounds!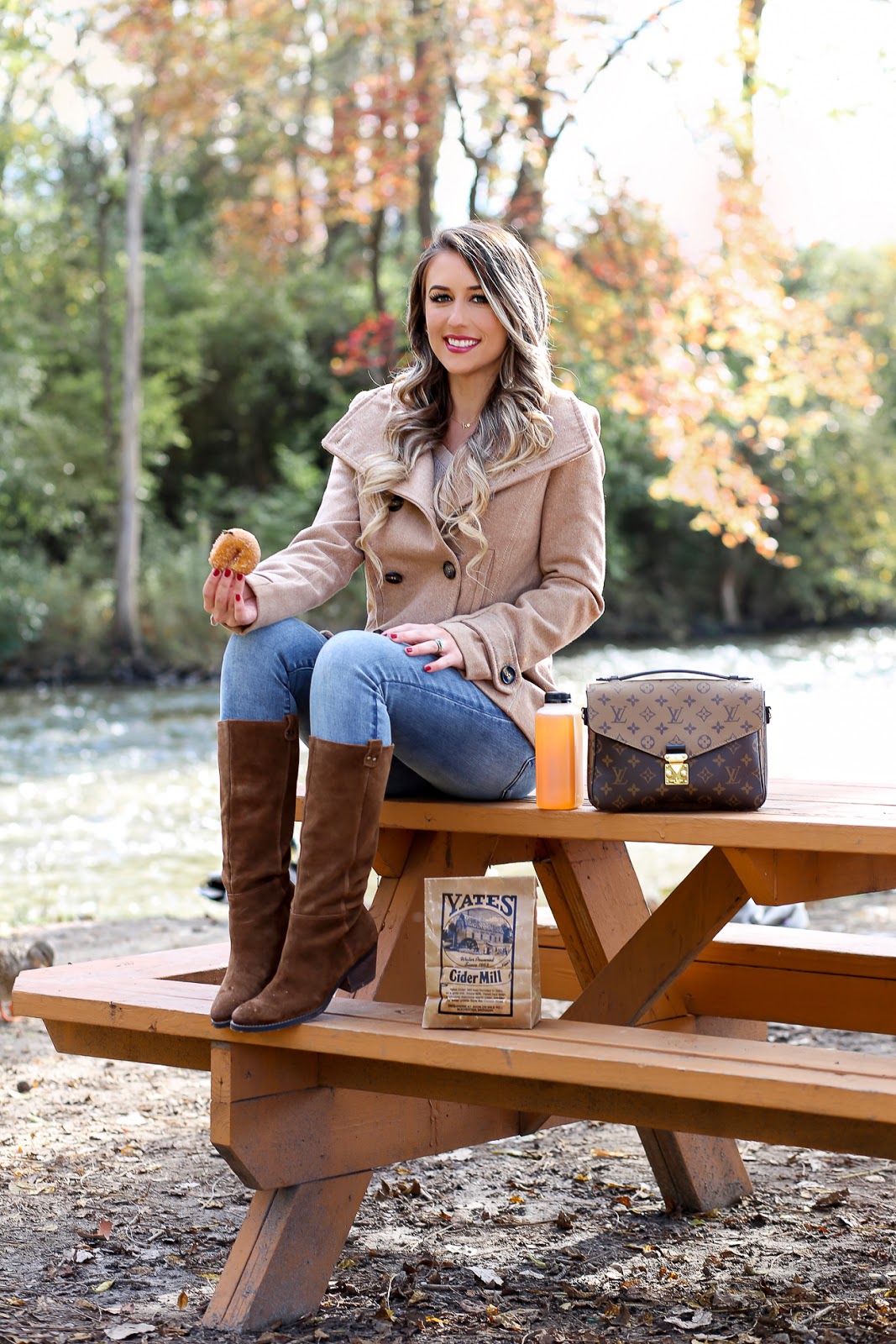 We were told by the locals that we had to visit Yates Cider Mill in Rochester Hills, MI.
It definitely didn't disappoint! The donuts were amazing!
See that little speck on my donut–yeah that's a bee.
Apparently he wanted some donut too!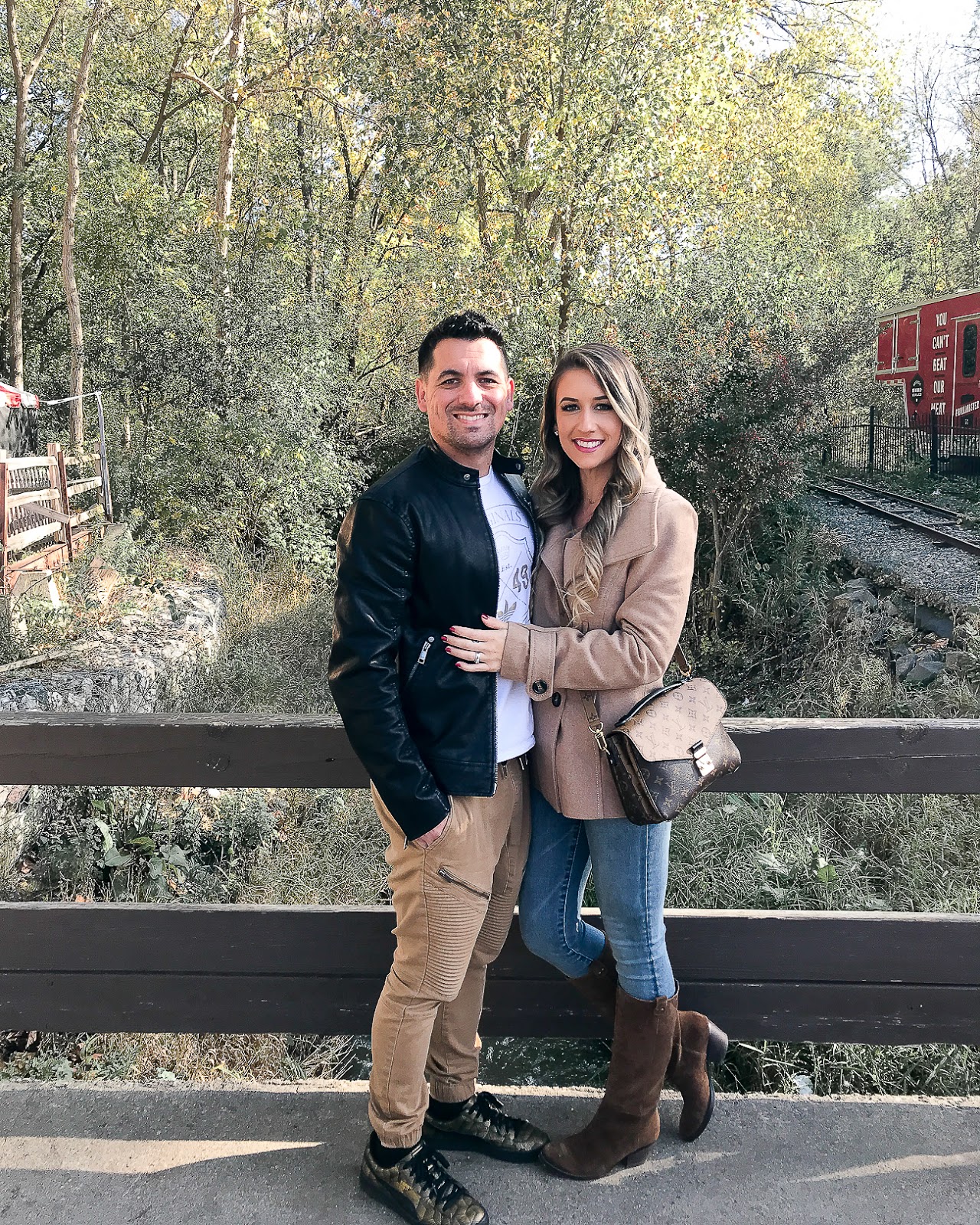 They also have a gorgeous walking trail and a river that runs through the property.
It was sooo pretty!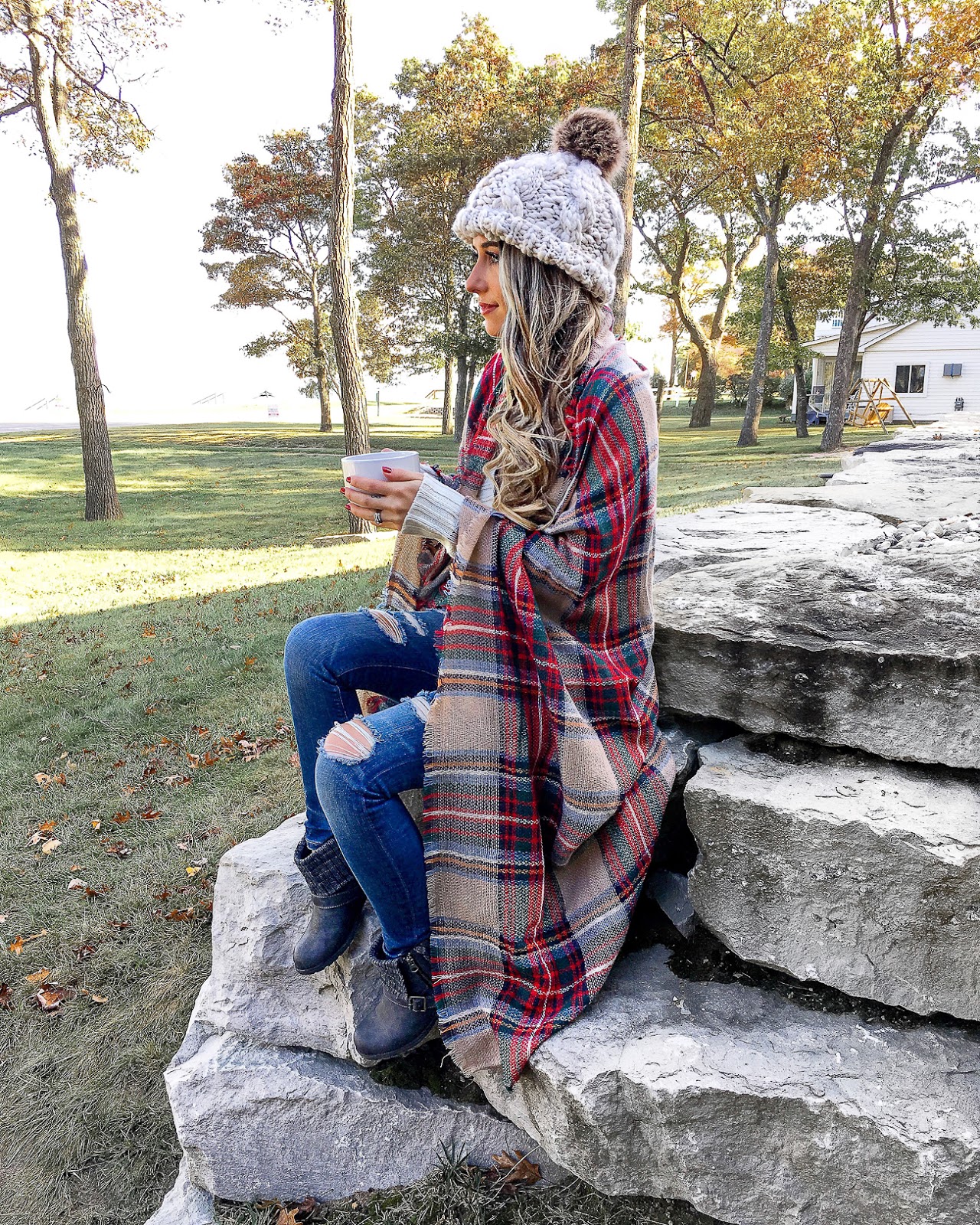 After visiting with family we took a 2 hour drive north to Port Austin, MI and stayed at the family cottage on Lake Huron. It was such a relaxing getaway.
We had a bonfire on the lake, roasted marshmallows, and watched the stars come out.
Definitely checked a few things off my bucket list during this trip!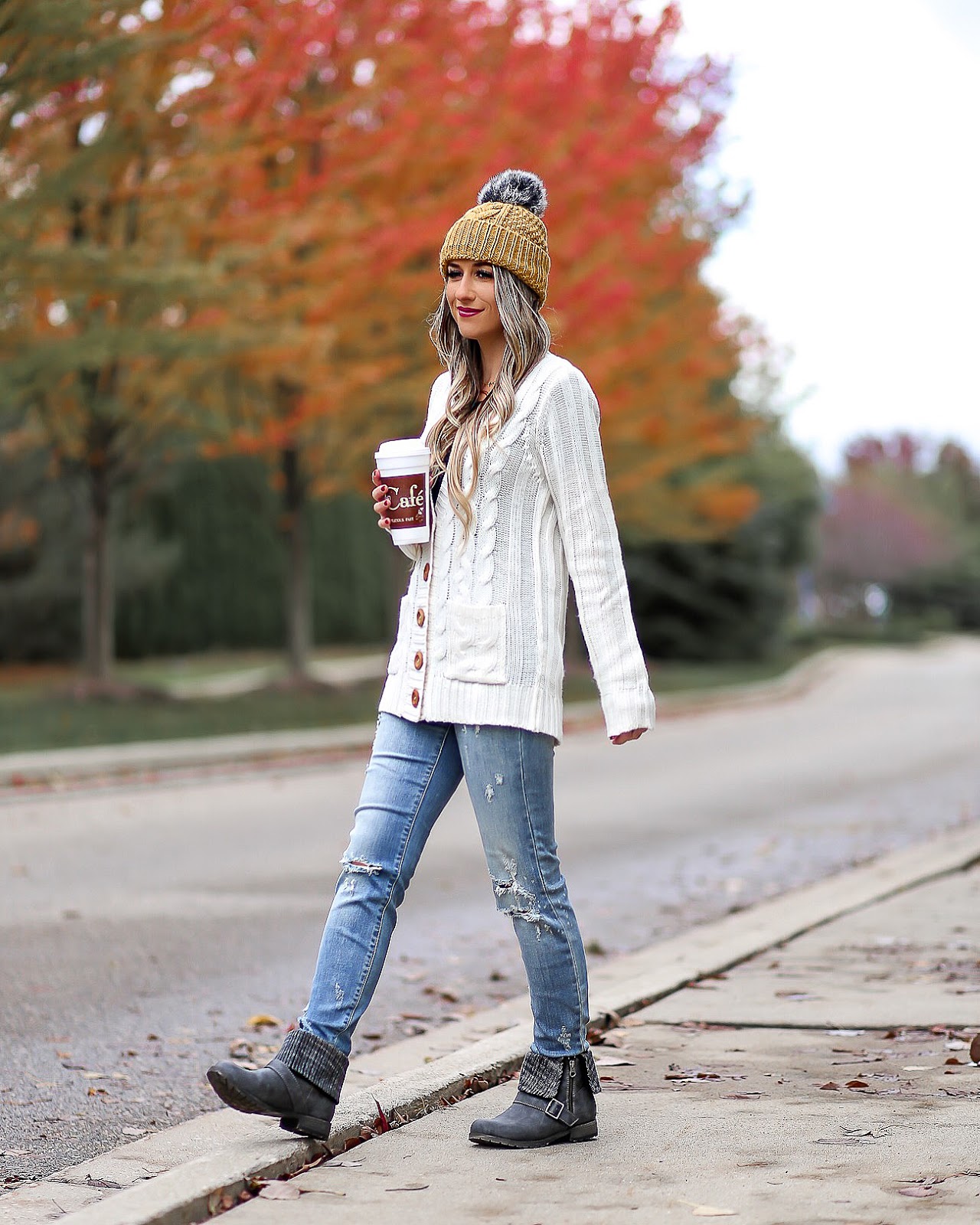 We woke up to 40 degree weather and ran out for some apple cider.
It was definitely my drink of choice during this trip–it was sooo good!!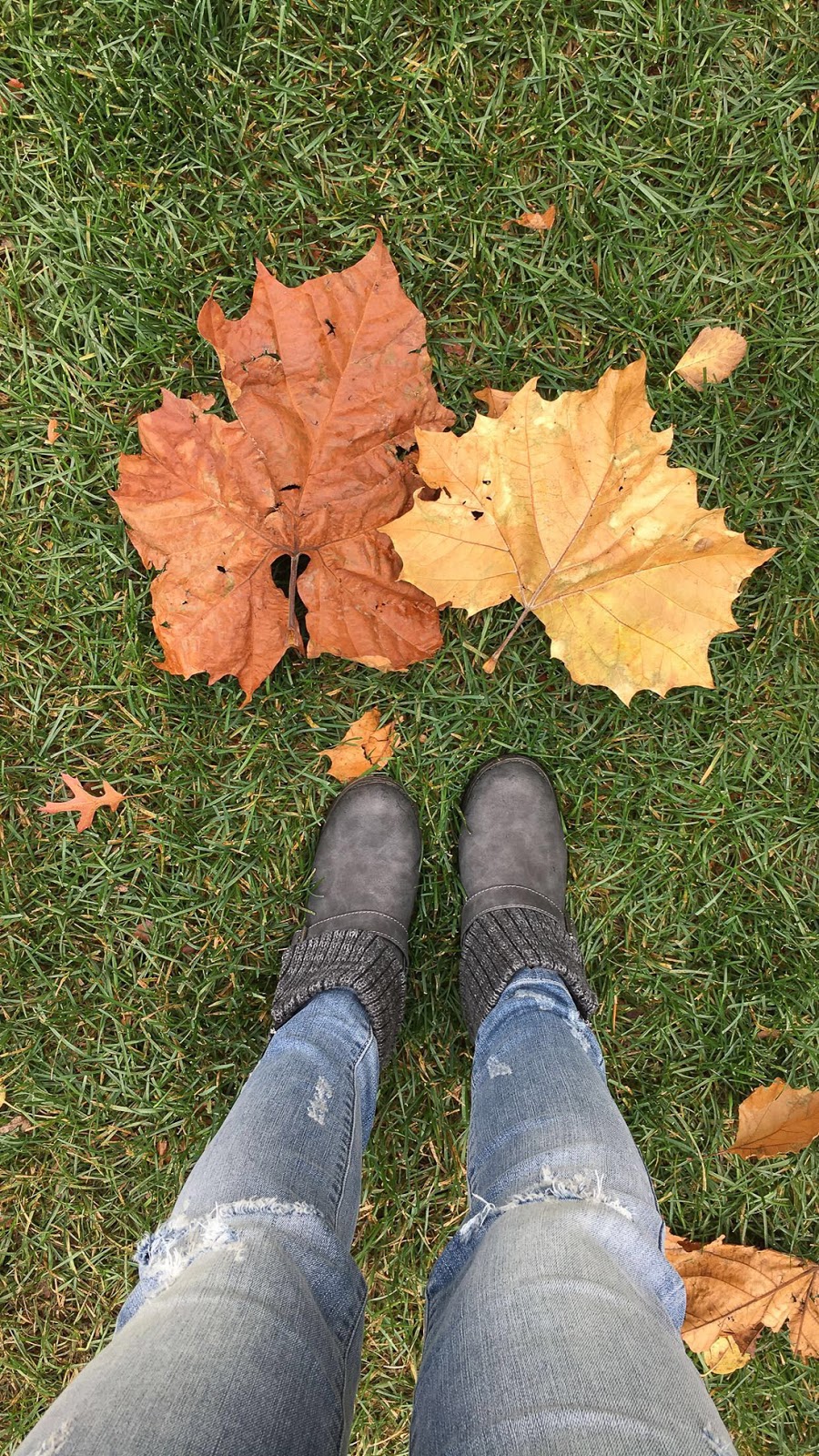 We visited George George Park and found these enormous leaves.
How incredible?!?
I've never seen leaves this big in my life.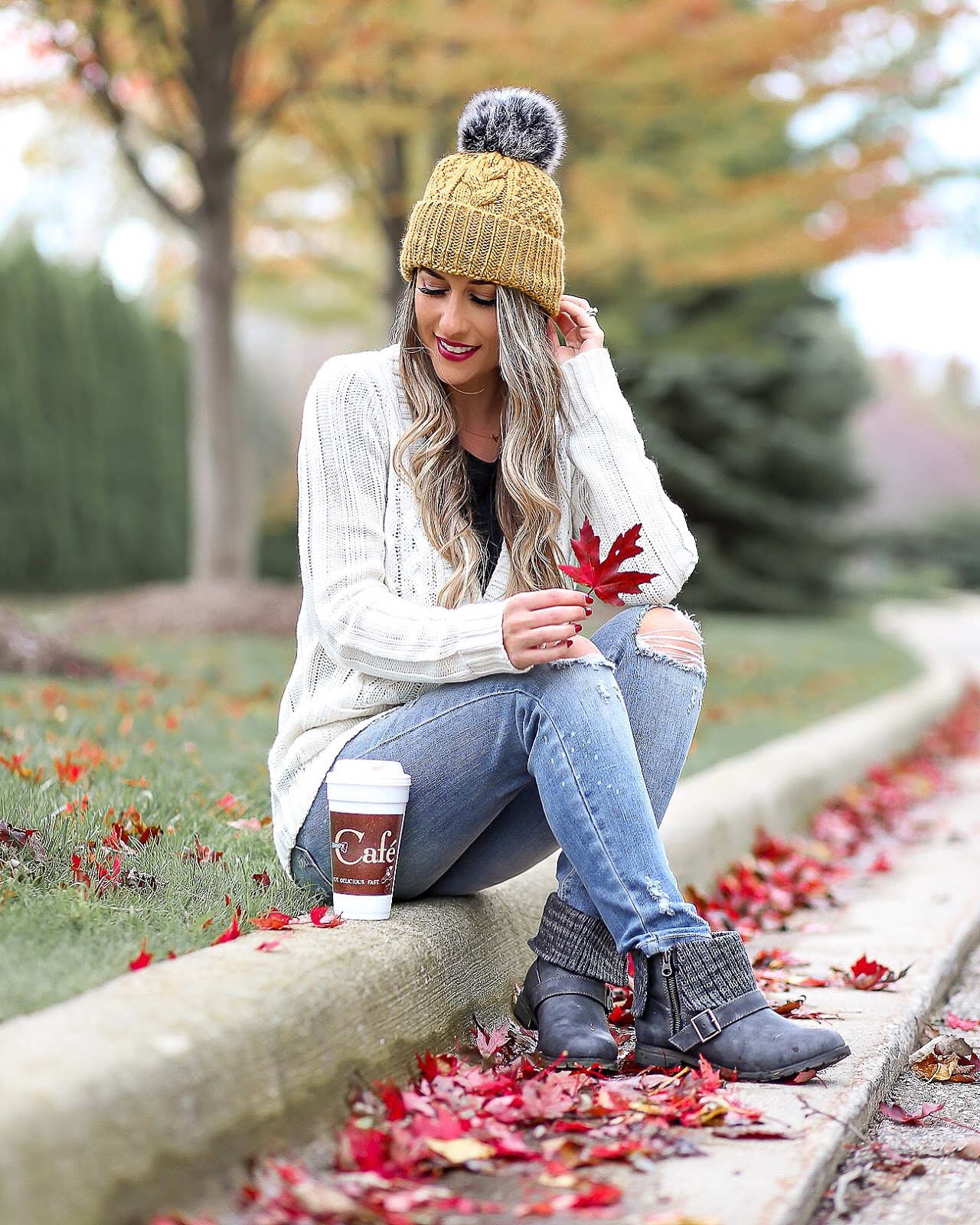 The red leaves are my absolute favorites!
I kept calling them fire trees cause they were so vibrant and bright.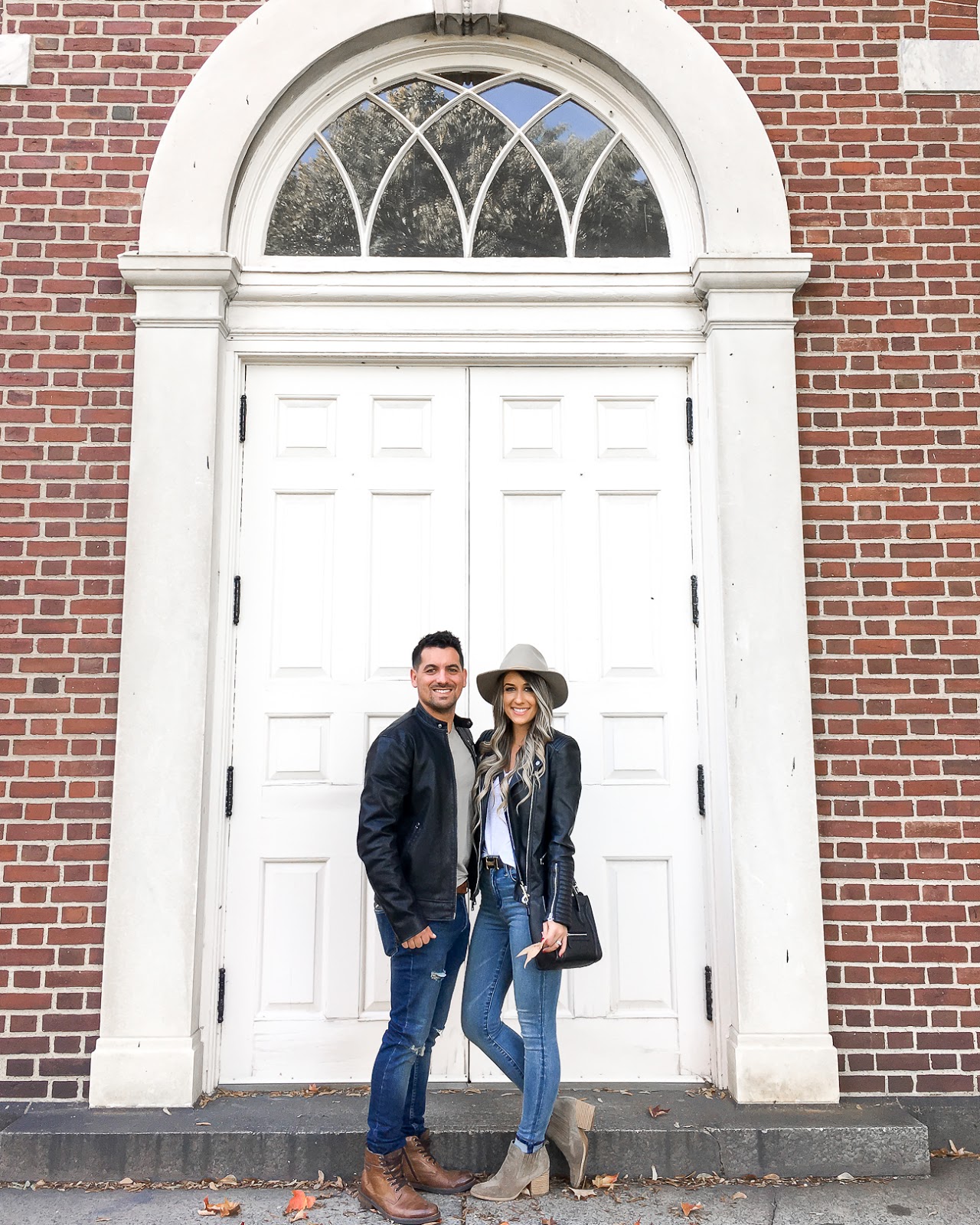 On the last day of our trip we visited the Henry Ford Museum.
My husbands grandfather retired from Ford, so naturally he is a big Ford fan.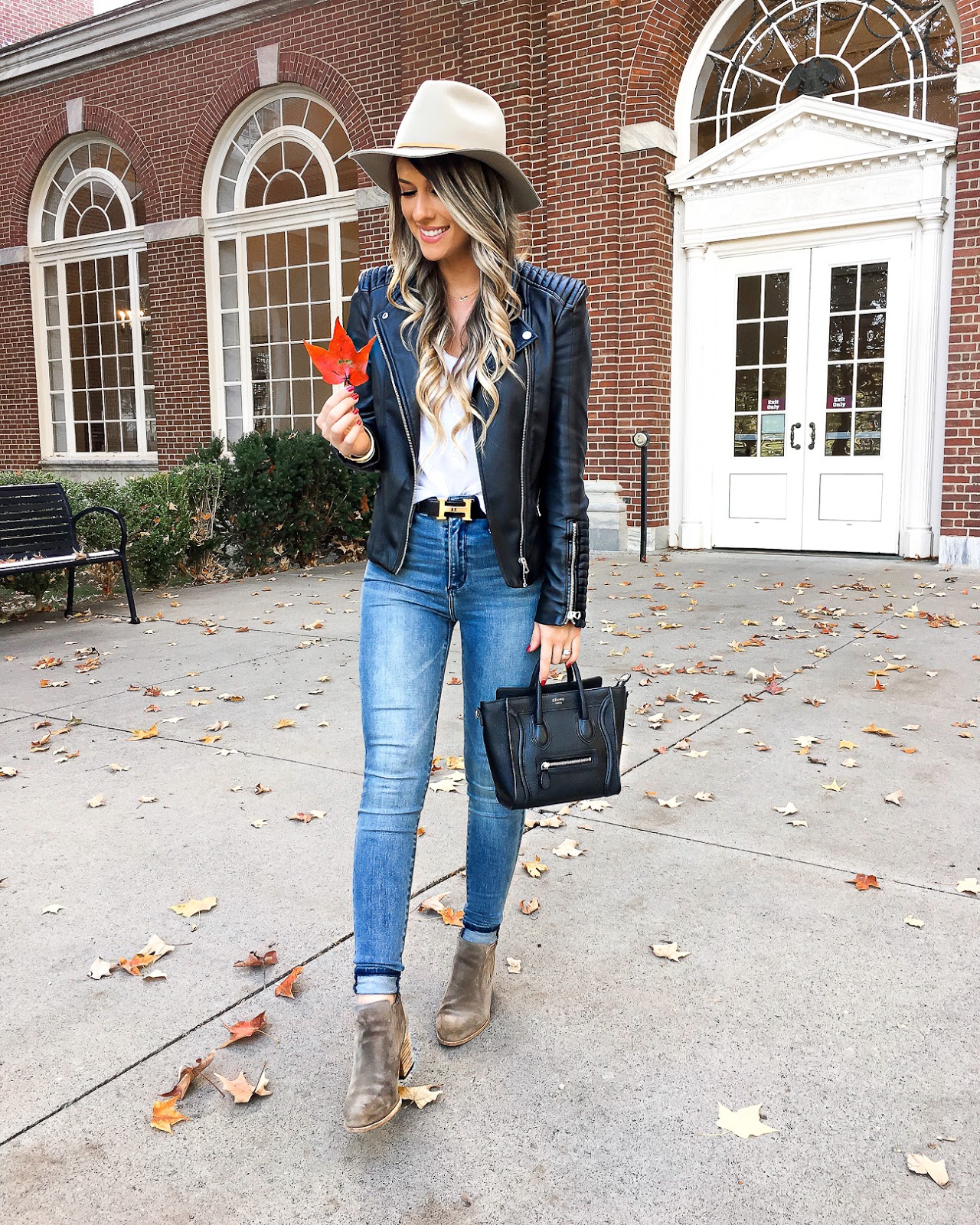 I found the perfect red leaf while walking around the Henry Ford Museum.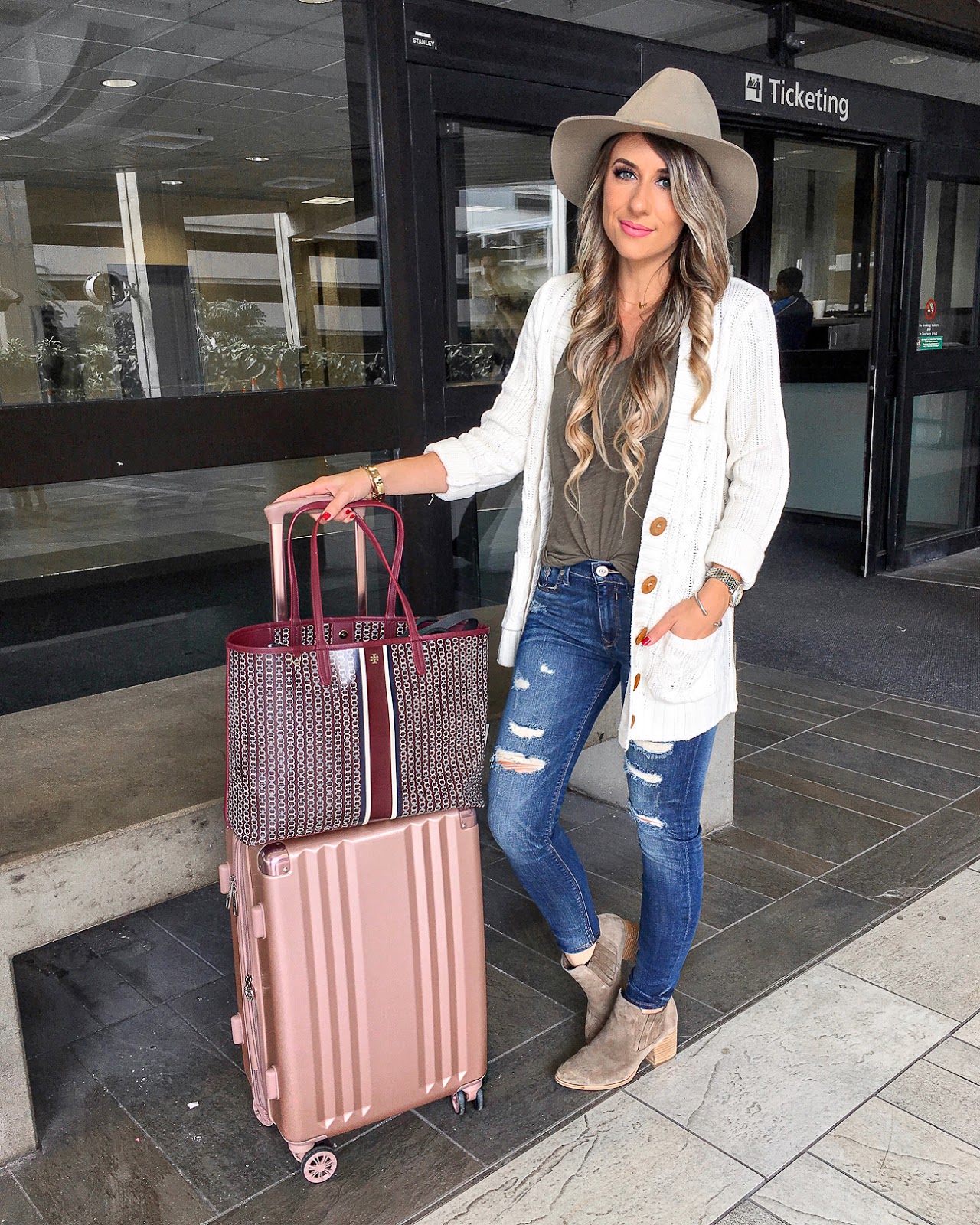 Travel style!
When we got to our gate the guy told me I looked like a pop-star in this outfit.
Totally made my day! Ha!
Sizing reference:
I'm 5'1″. Typically wear 6.5-7 in shoes. XS/0 in tops and dresses. 24 in Jeans.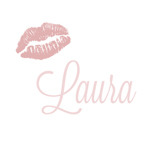 -SHOP THE POST-