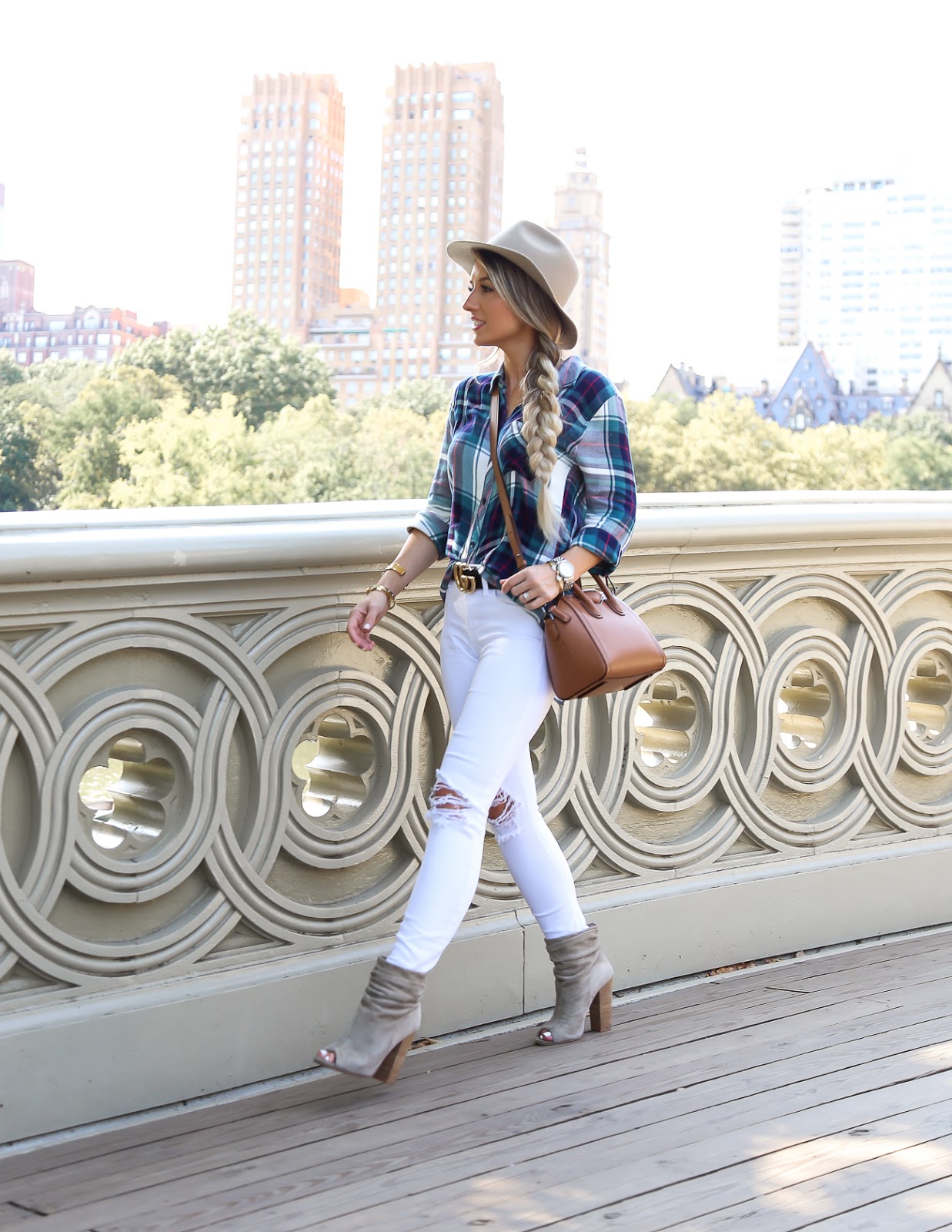 NYFW has come to an end! It seriously felt like we were there for a month. We had the most amazing time and enjoyed every second of it. Planning this trip we wanted to make sure it felt like a vacation. We made sure to schedule in some touristy things like visiting the Top Of The Rock, The Flatiron Building, shopping at Saks & Macy's, and of course Central Park. Near the end of our trip we spent the afternoon in Central Park taking in all of the sights.

 We've been to New York City twice before, and both times we visited Central Park. The park is enormous—way bigger than I ever thought. Each time we've been we've seen a different part of it, and there still so much more to see. If you're ever in the city, definitely plan time to stroll through Central Park—you won't be disappointed.

Of everything we've seen so far, Bow Bridge might be my favorite. You can't see it much from these pics but there were lots of little boats in the lake behind me. So charming!! Next time we are absolutely going out on one of them.

I kept my outfit super comfy for our stroll. It's no surprise these booties came with me to NYC—they are my absolute favorites. This hat and bootie combo seriously goes with everything—both are definitely fall staples. I shared this Rails plaid topon snap a few weeks ago when I first got it. I found it on sale over 50% off—it was originally $140, it's on sale for only $59! Such a steal! They are seriously the softest tops ever. I want it in every color!!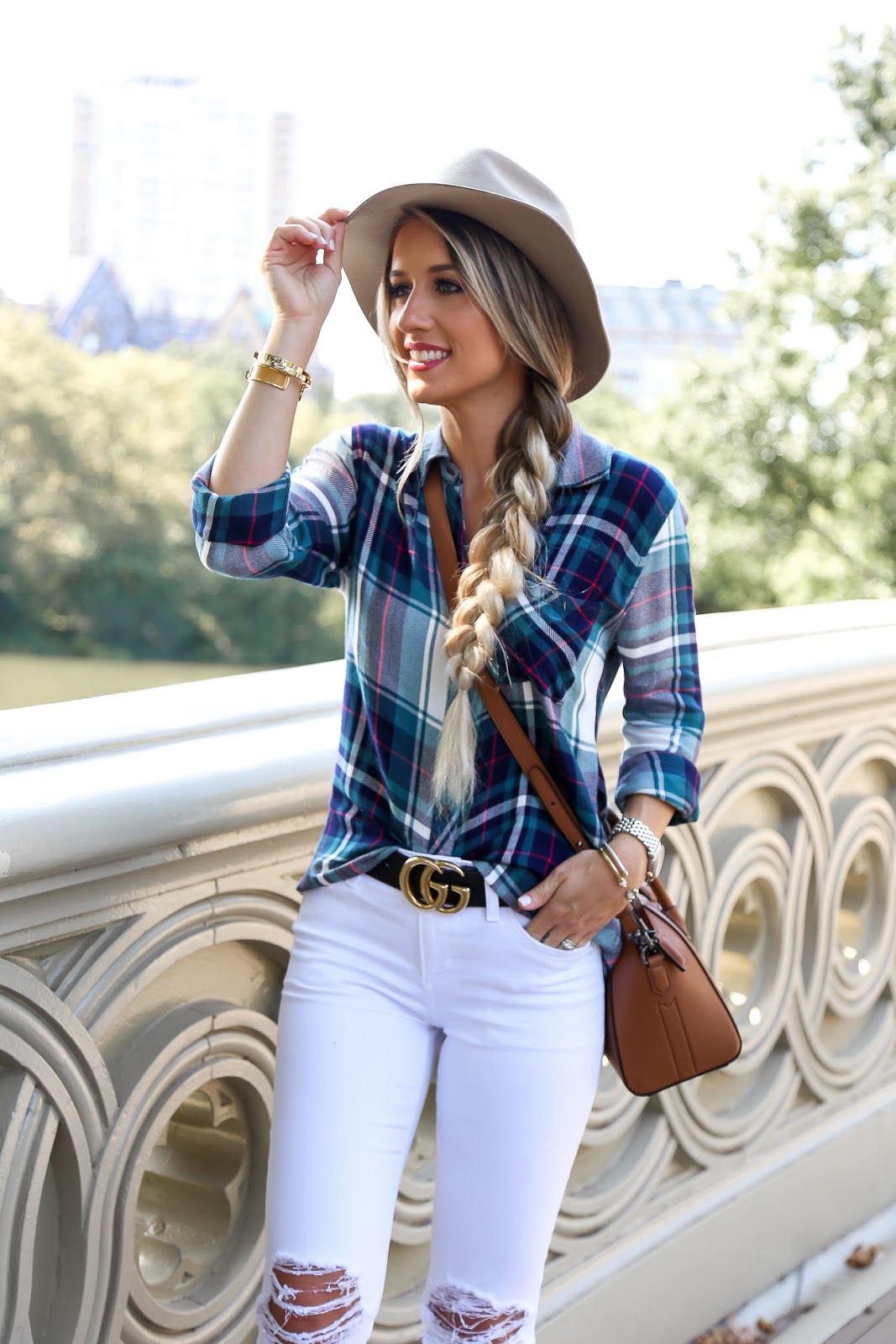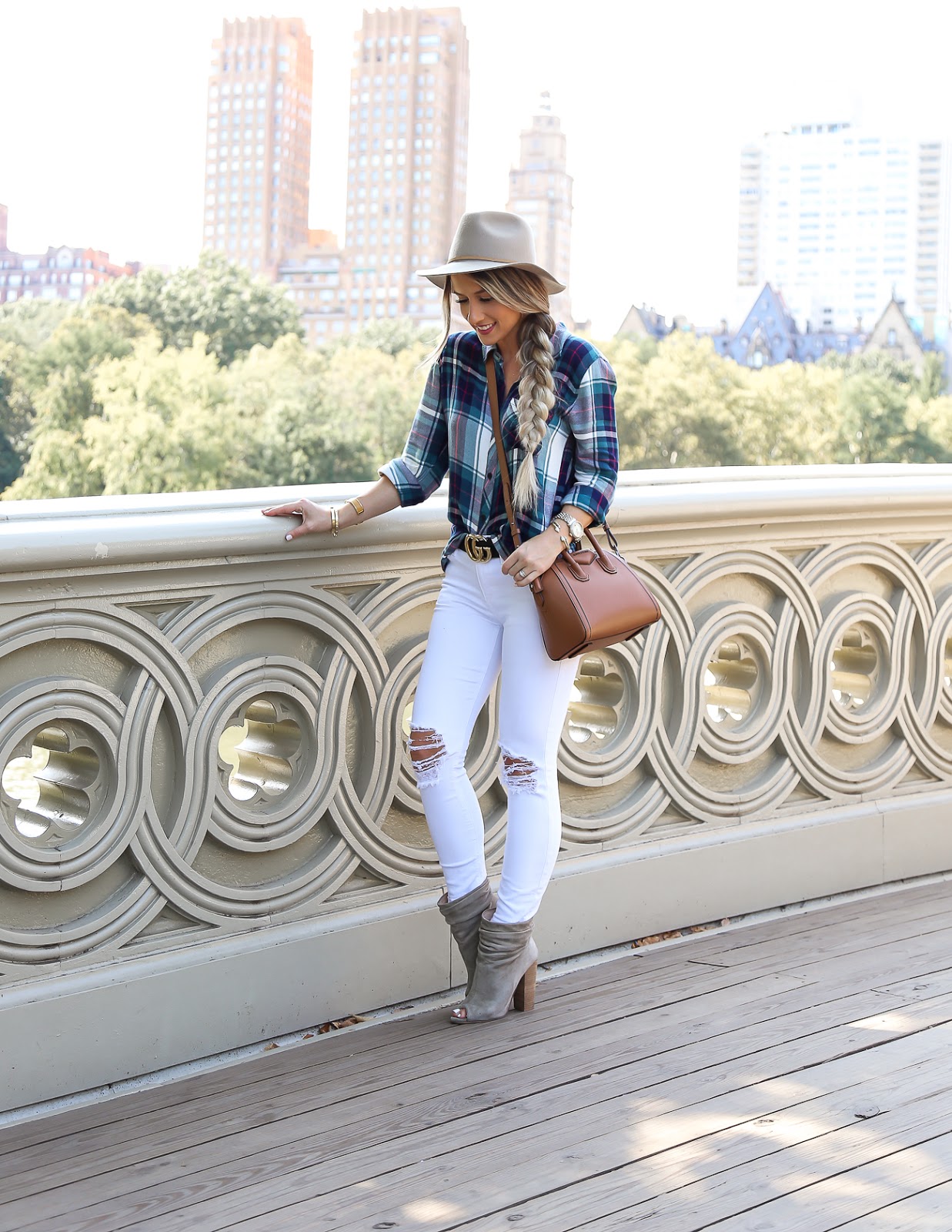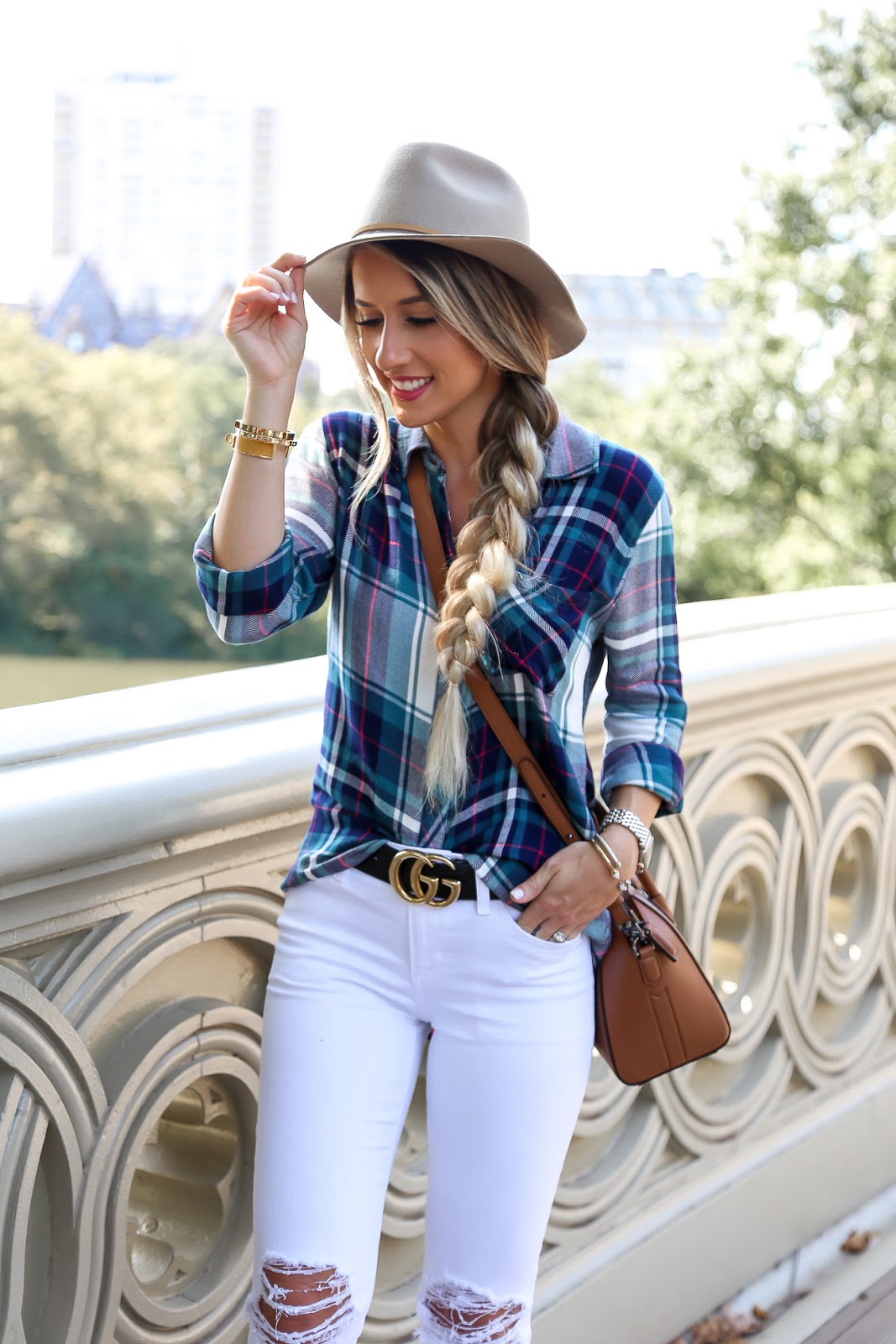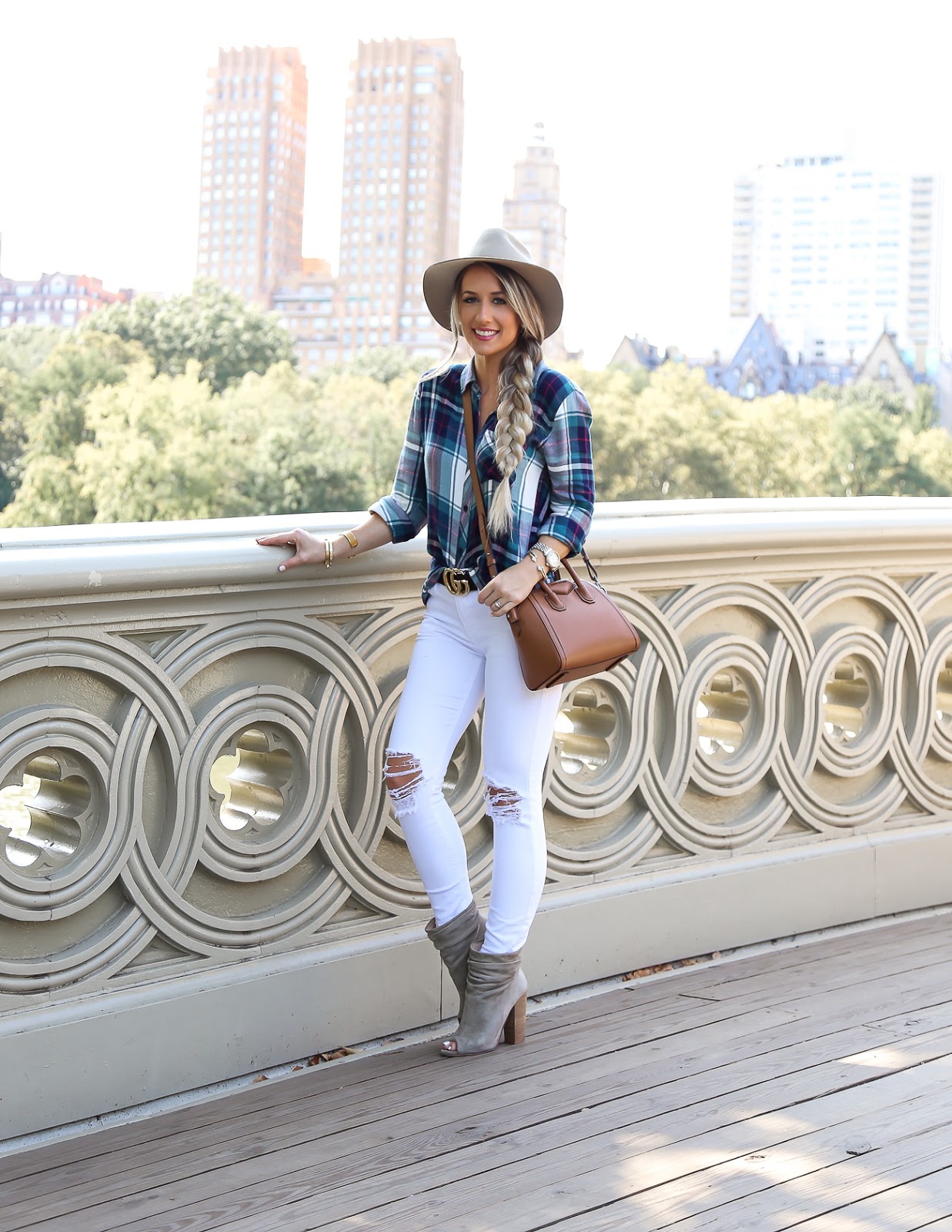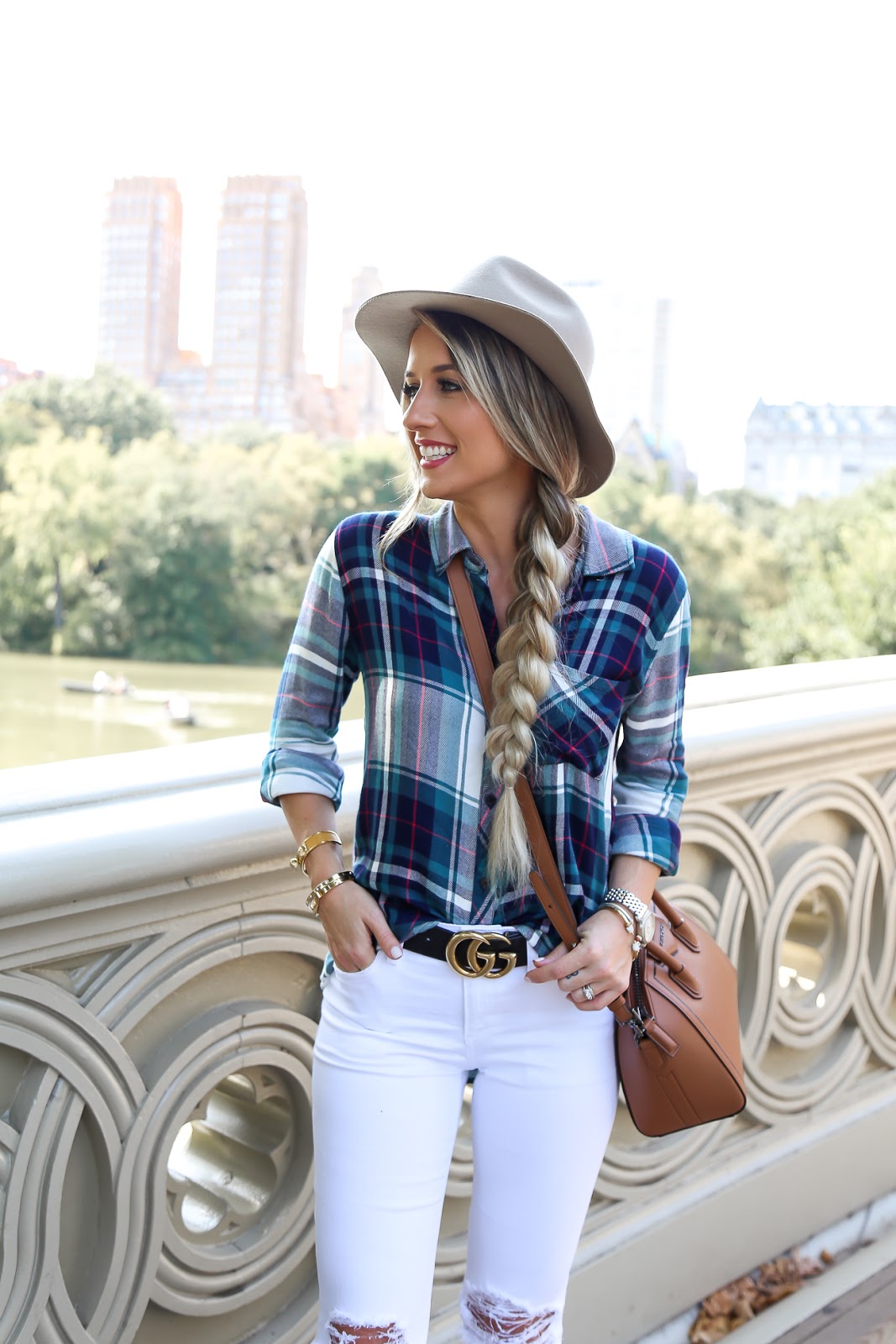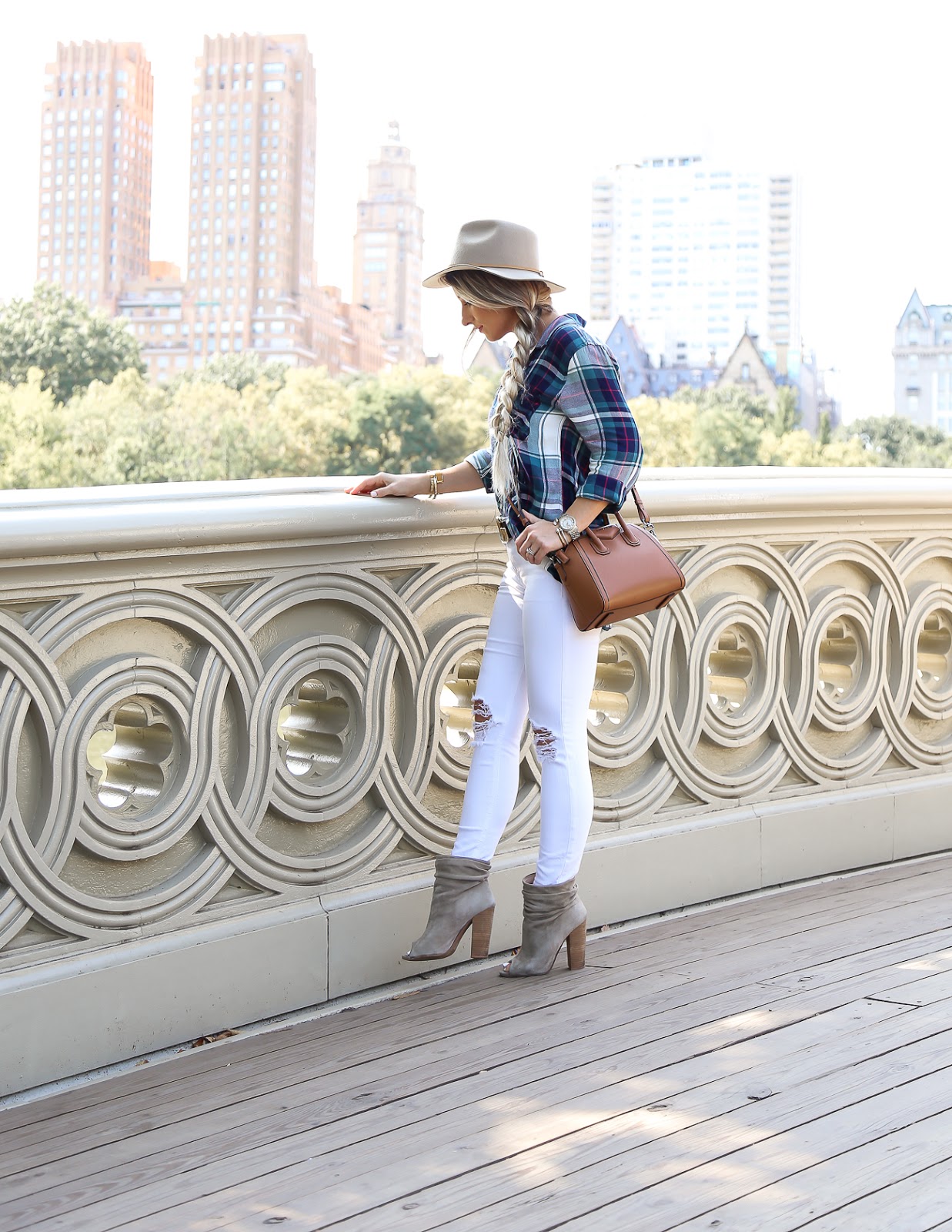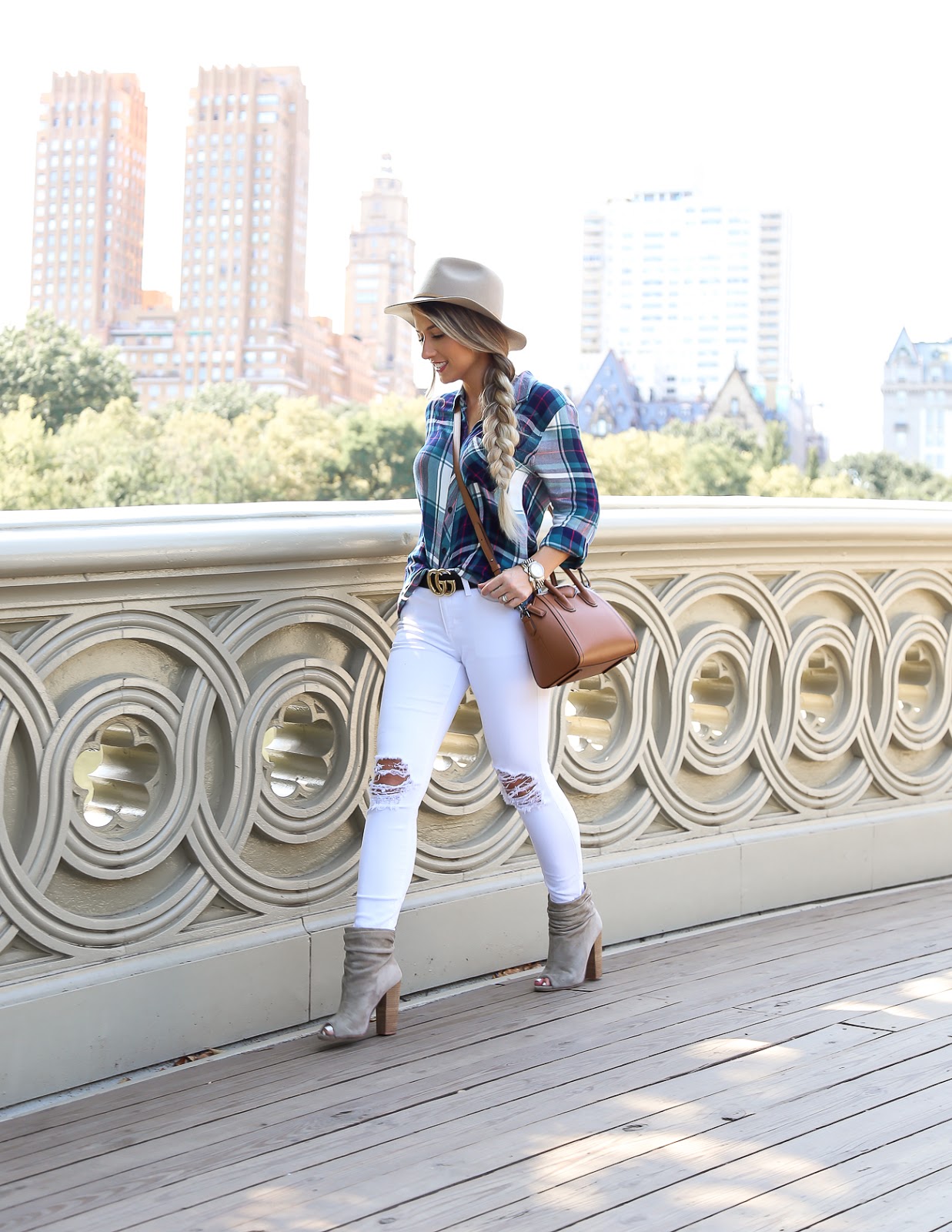 O U T F I T – D E T A I L S
FIT TIPS:
-Top runs TTS. I'm wearing an XS.
-Hat runs TTS. I'm wearing an XS.
-Booties run TTS. I'm wearing a 7.
Sizing reference:
I'm 5'1″. Typically wear 6.5-7 in shoes. XS/0 in tops and dresses. 24 in Jeans.