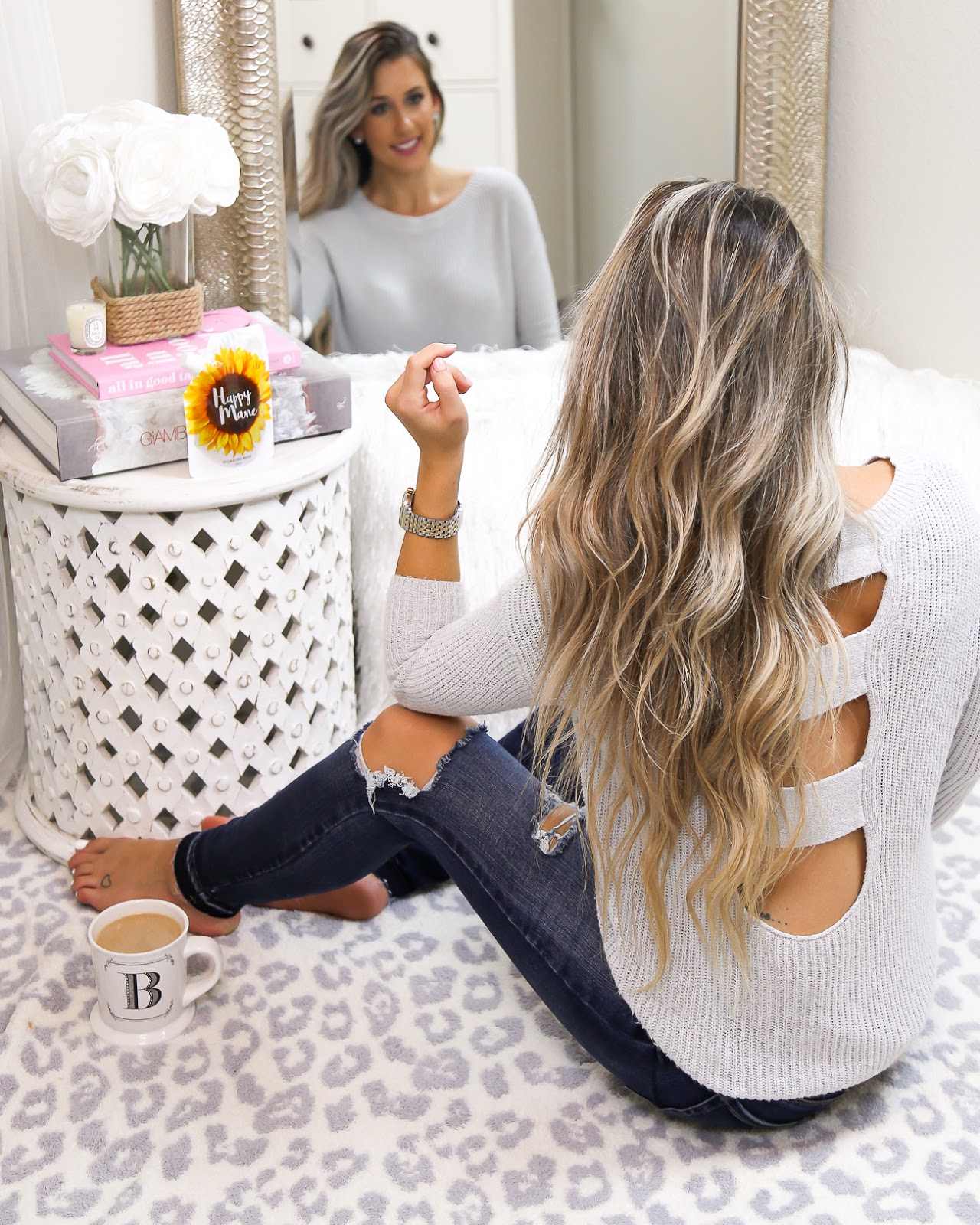 Happy Hair. Happy Life.
Anyone else obsessed with masking? Hair mask, face mask, eye mask…sign me up!
I'm always looking for ways to improve my hair's health and keep it looking amazing. I recently started using the  Happy Mane hydrating hair mask and am in love with the results. Last year I had a very damaging hair coloring experience that left my hair breaking-off, dry, and dull. Since using Happy Mane my hair feels incredibly smooth and actually shines again. [[praise]]
Happy Mane is 100% natural, vegan, and cruelty free. I love not having to worry about damaging chemicals. This mask is full of natural oils that prevent breakage and split ends. Since using the hydrating mask my hair looks and feels so much healthier. It's noticeably smoother–goodbye fly-aways! I've also noticed it takes less time to dry my hair which is a big deal since I have tonsss of hair. I've even started letting it air dry since it drys so fast now. I'm amazed! This is totally random but my dogs were obsessed with the smell–they were trying to lick my hair while I had the mask on.  It's also made in the USA! Yay!
How to use it…
This hair mask is a pre-shampoo treatment. Apply it to tangle free dry hair. Start applying at your roots and work the oil through your hair. I use the Tangle Teezer brush to work it through my hair. Apply a little at a time until all of your hair is covered. Careful not to apply too much, you don't want the oil dripping out of your hair. After you apply, leave it on for 30 min or longer if you want a deeper treatment. You can do this in the shower or just hang out, drink some coffee, and play with your pup like I did. When you're finished with the treatment, wash your hair and condition like normal. I usually shampoo twice to make sure all of the oil is washed out.  Each pouch will get you between 3-5 treatments depending on the length and thickness of your hair. I get about 3 uses out of mine.
If you're looking to repair your hair and get it looking and feeling amazing again, give this a try. This is the first hair mask I've used that had a noticeable difference after the first use.
I have a special discount code for my followers. Just use code LAURA15 to get 15% off at checkout.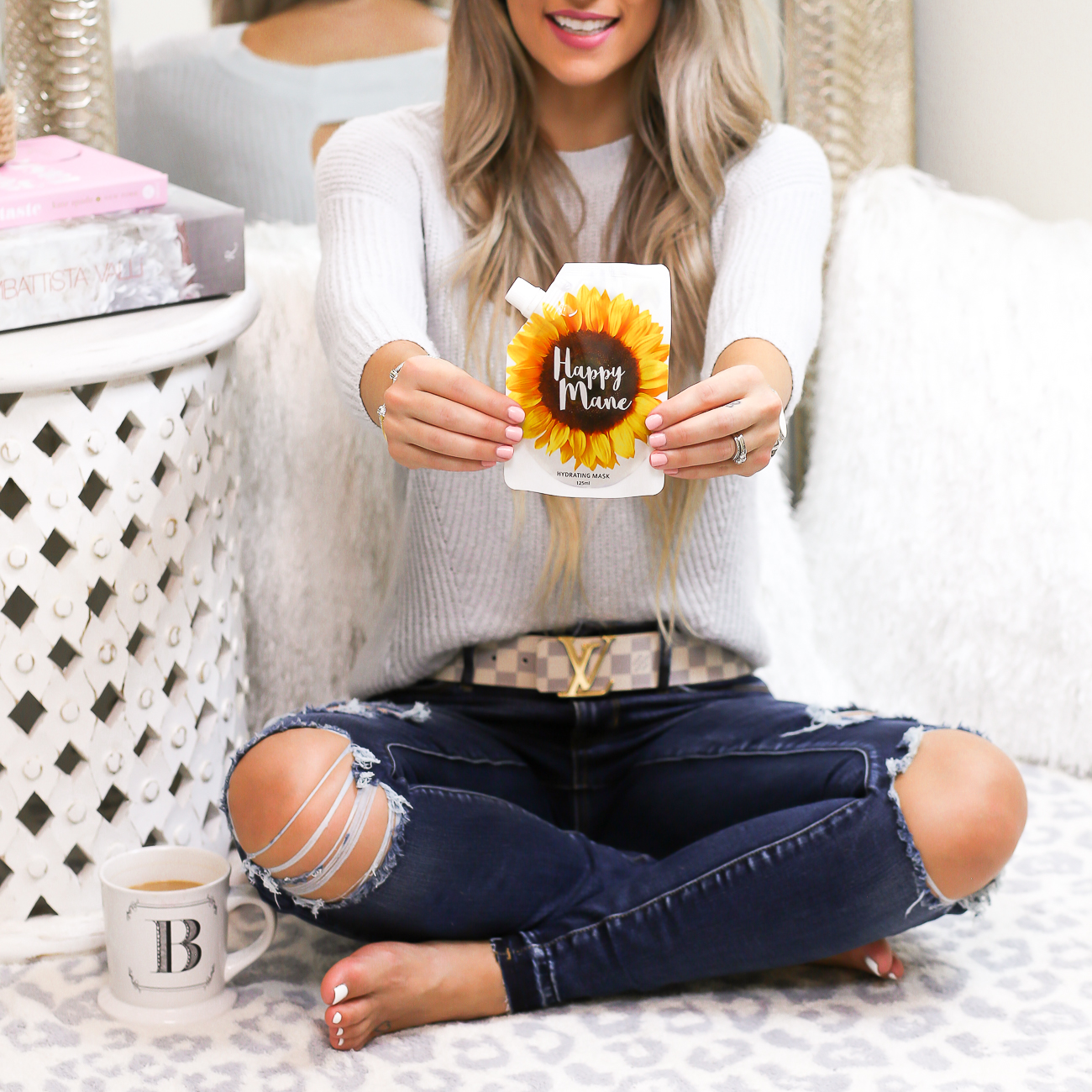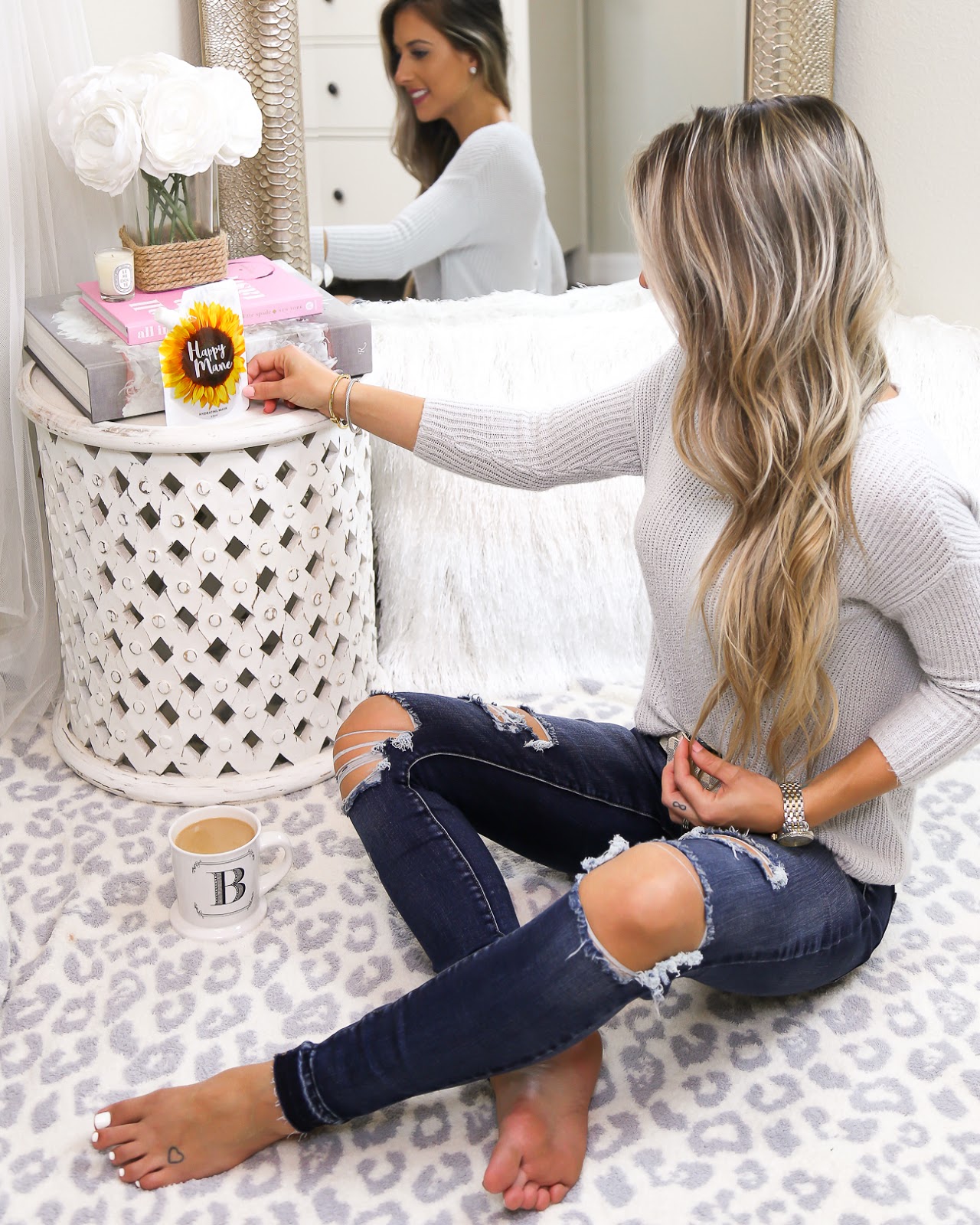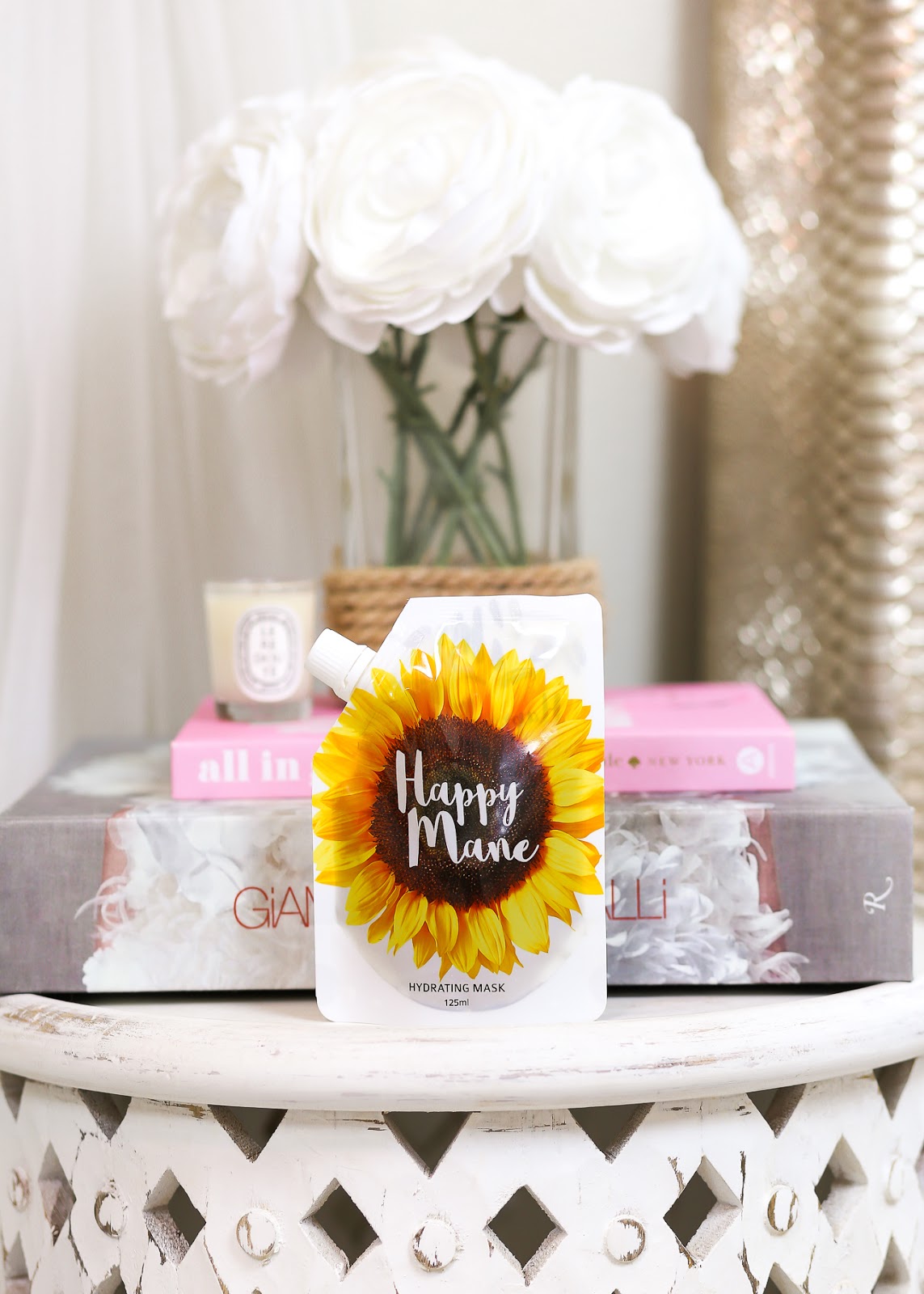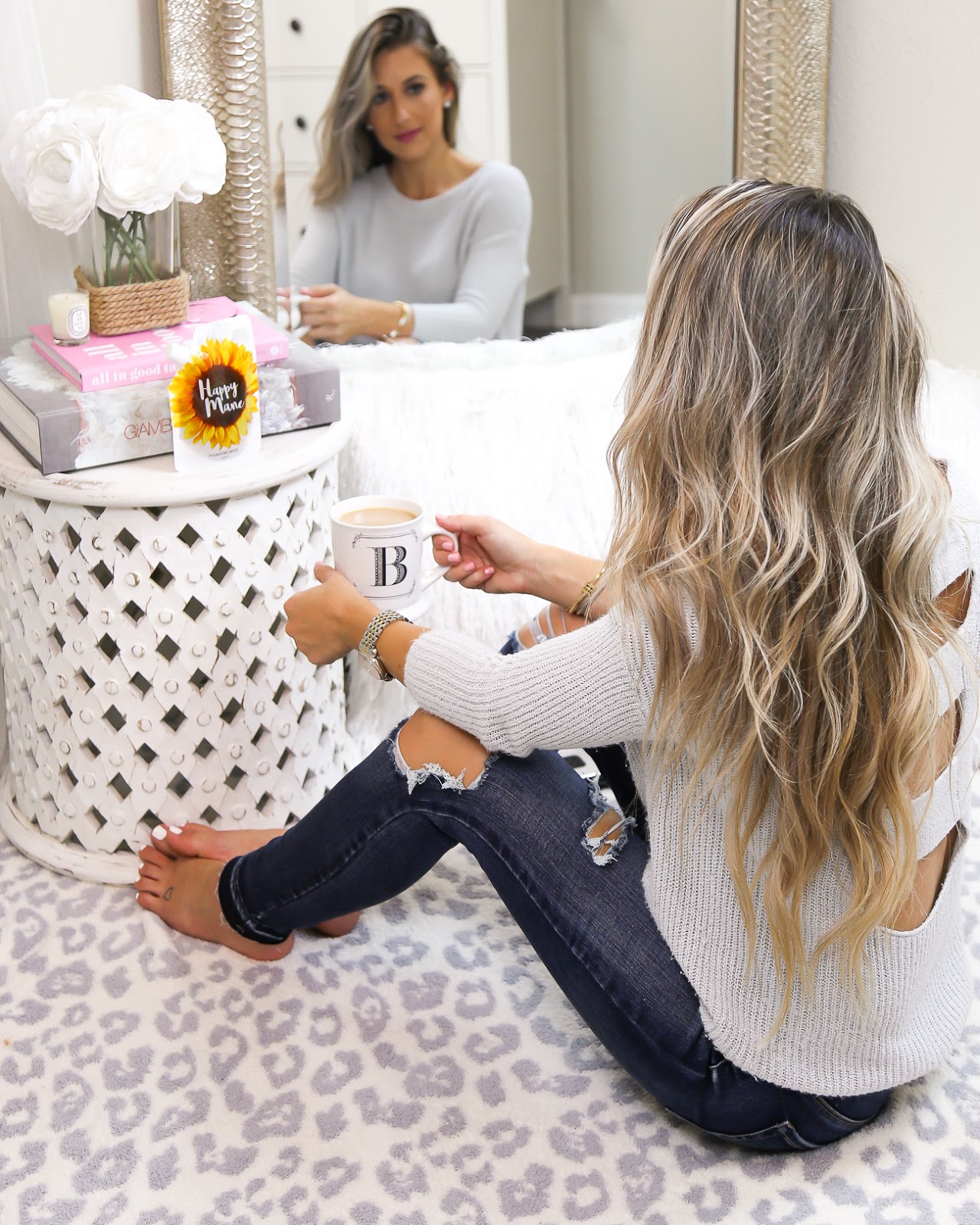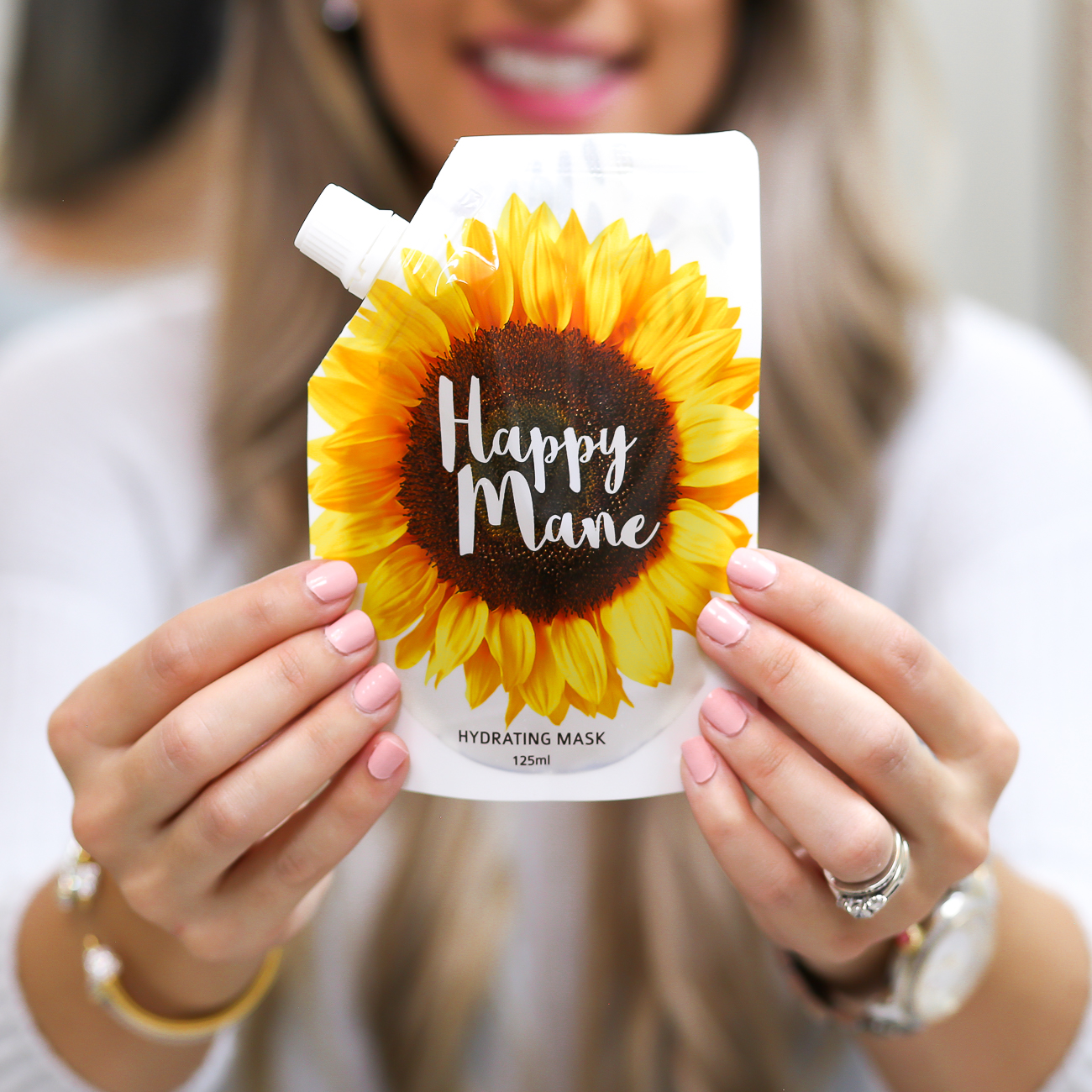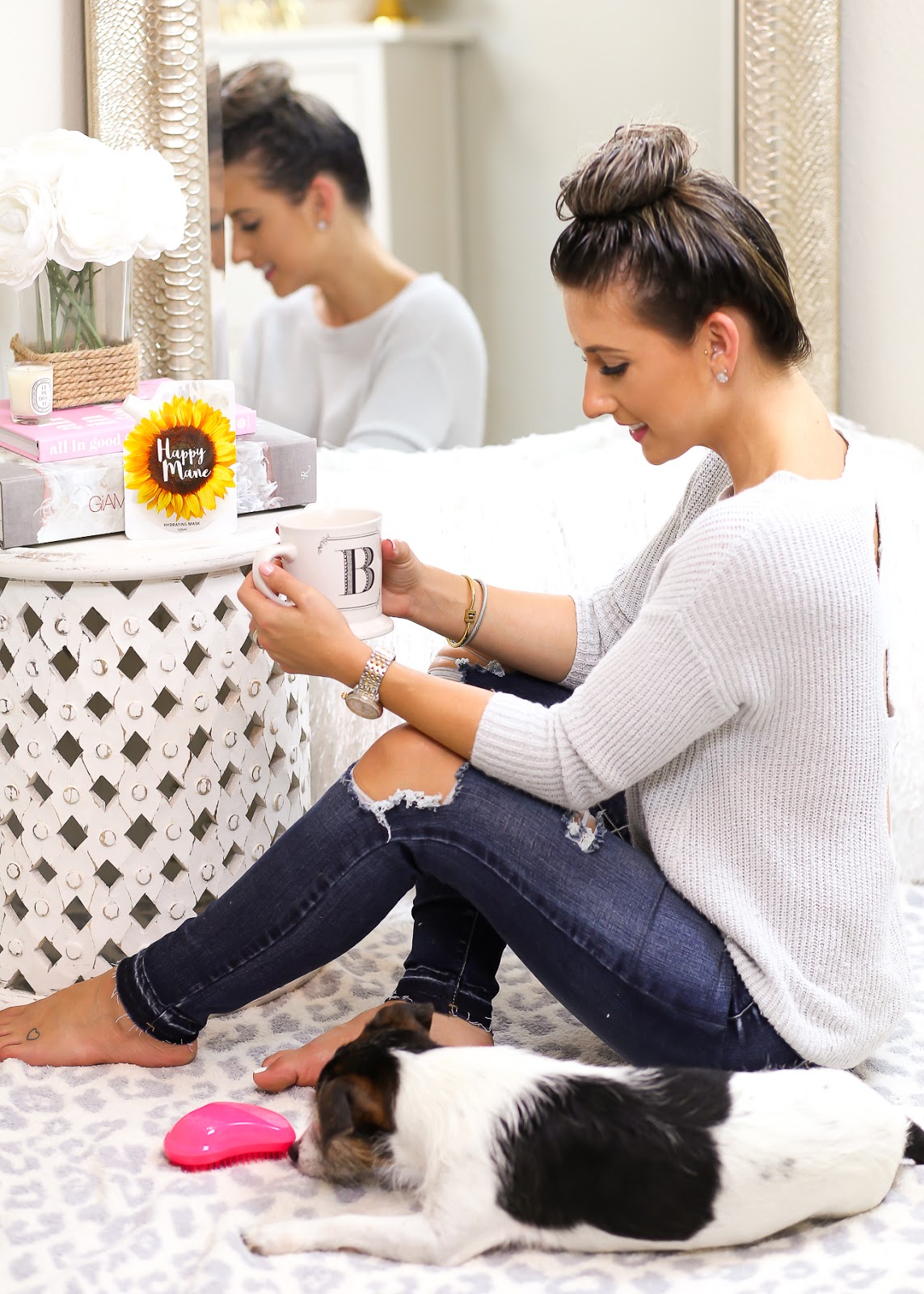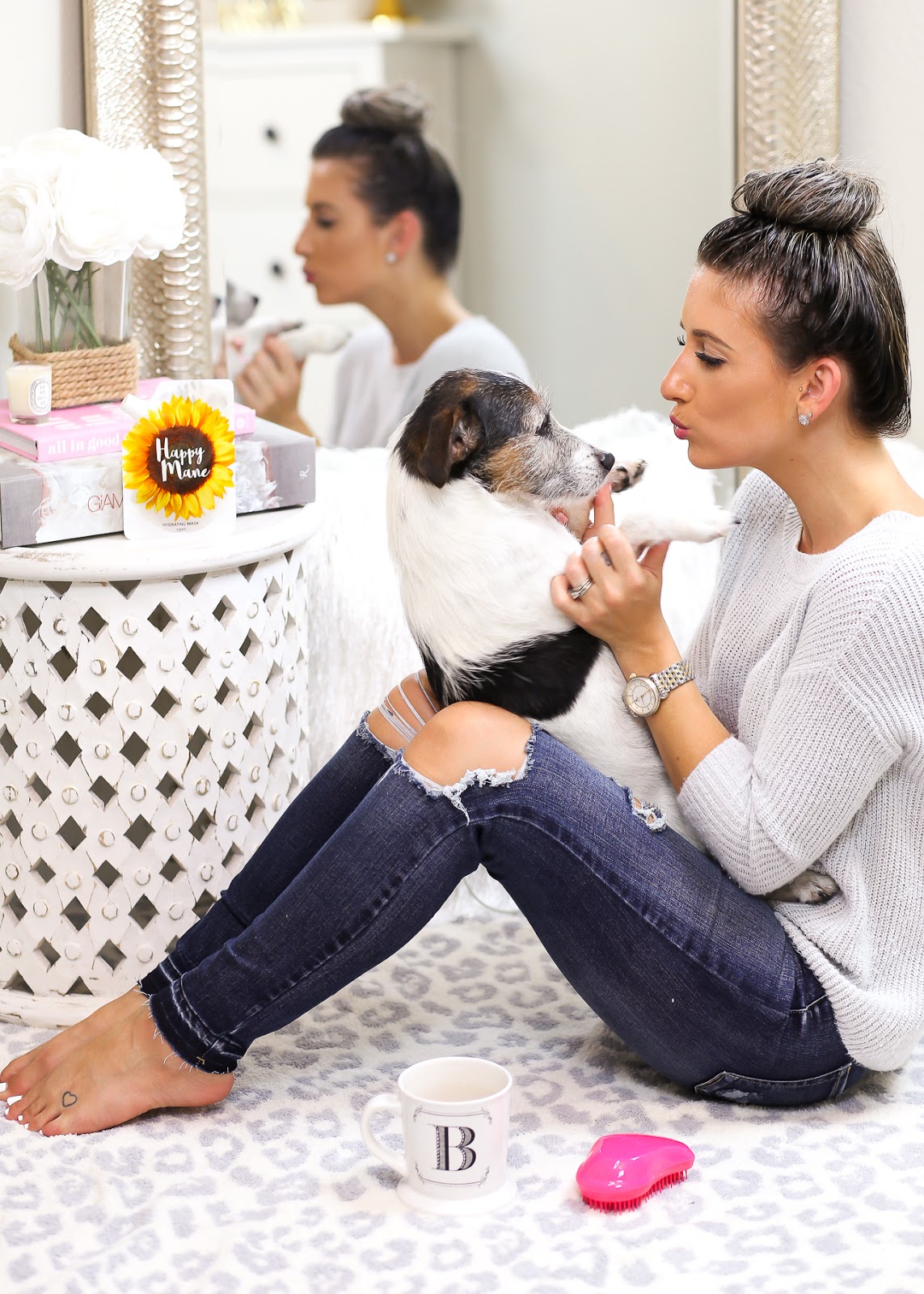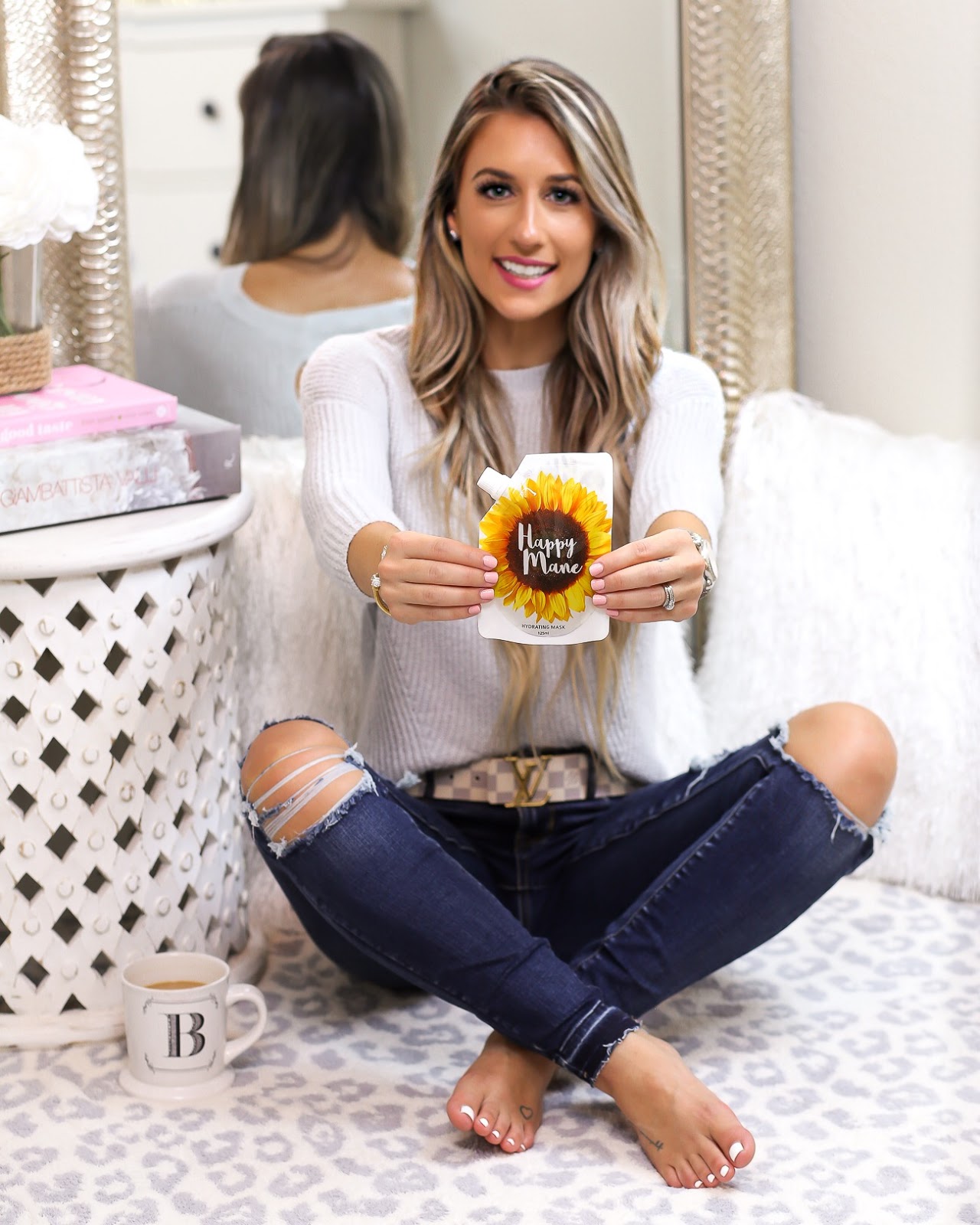 O U T F I T – D E T A I L S 
R O O M – D E T A I L S 
FIT TIPS:
-Sweater runs TTS. I'm wearing an XS.
-Jeans run a little big. I'm wearing a 23.
Sizing reference:
I'm 5'1″. Typically wear 6.5-7 in shoes. XS/0 in tops and dresses. 24 in Jeans.
-SHOP THE POST-

Brought to you by Happy Mane.