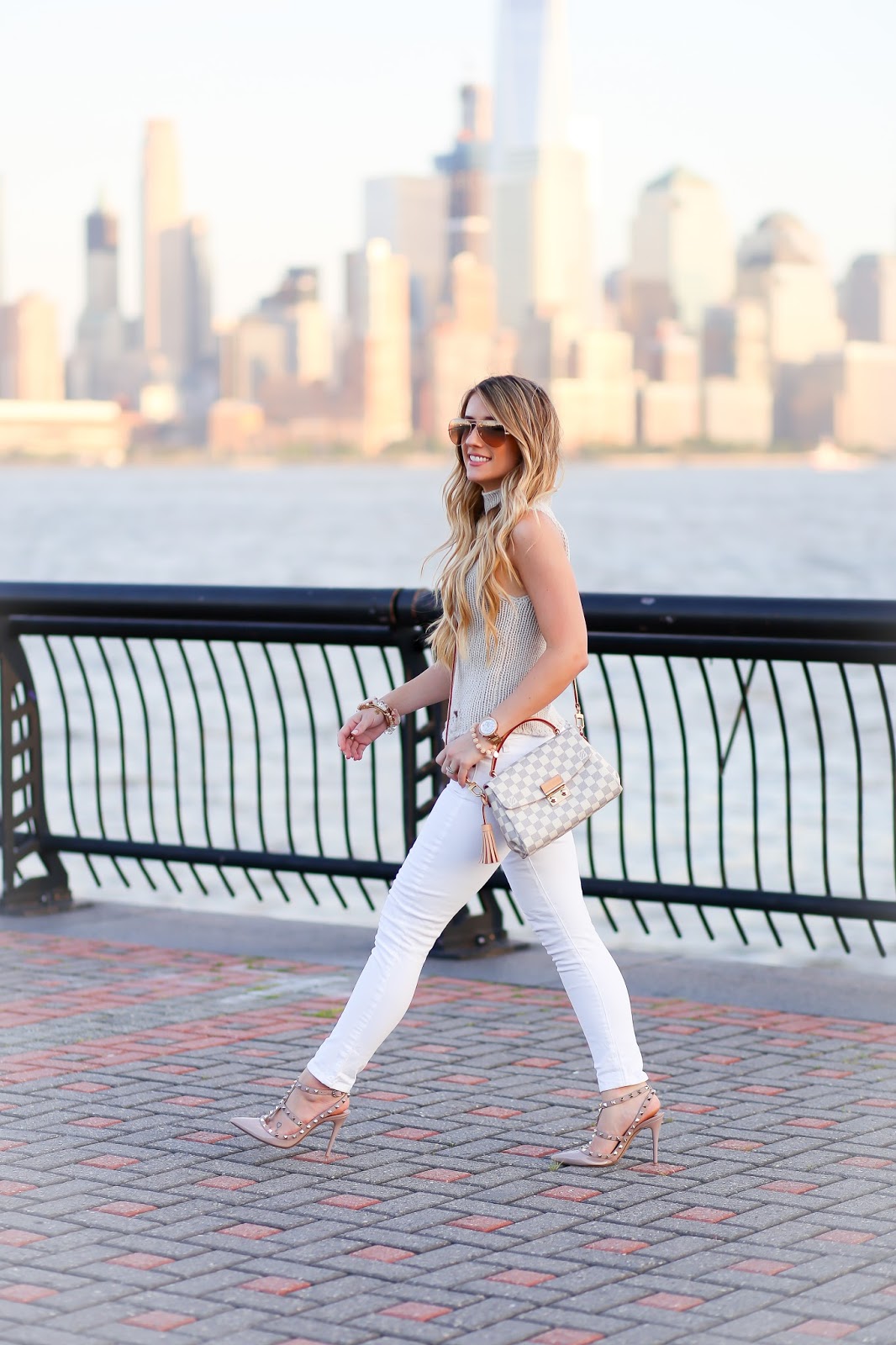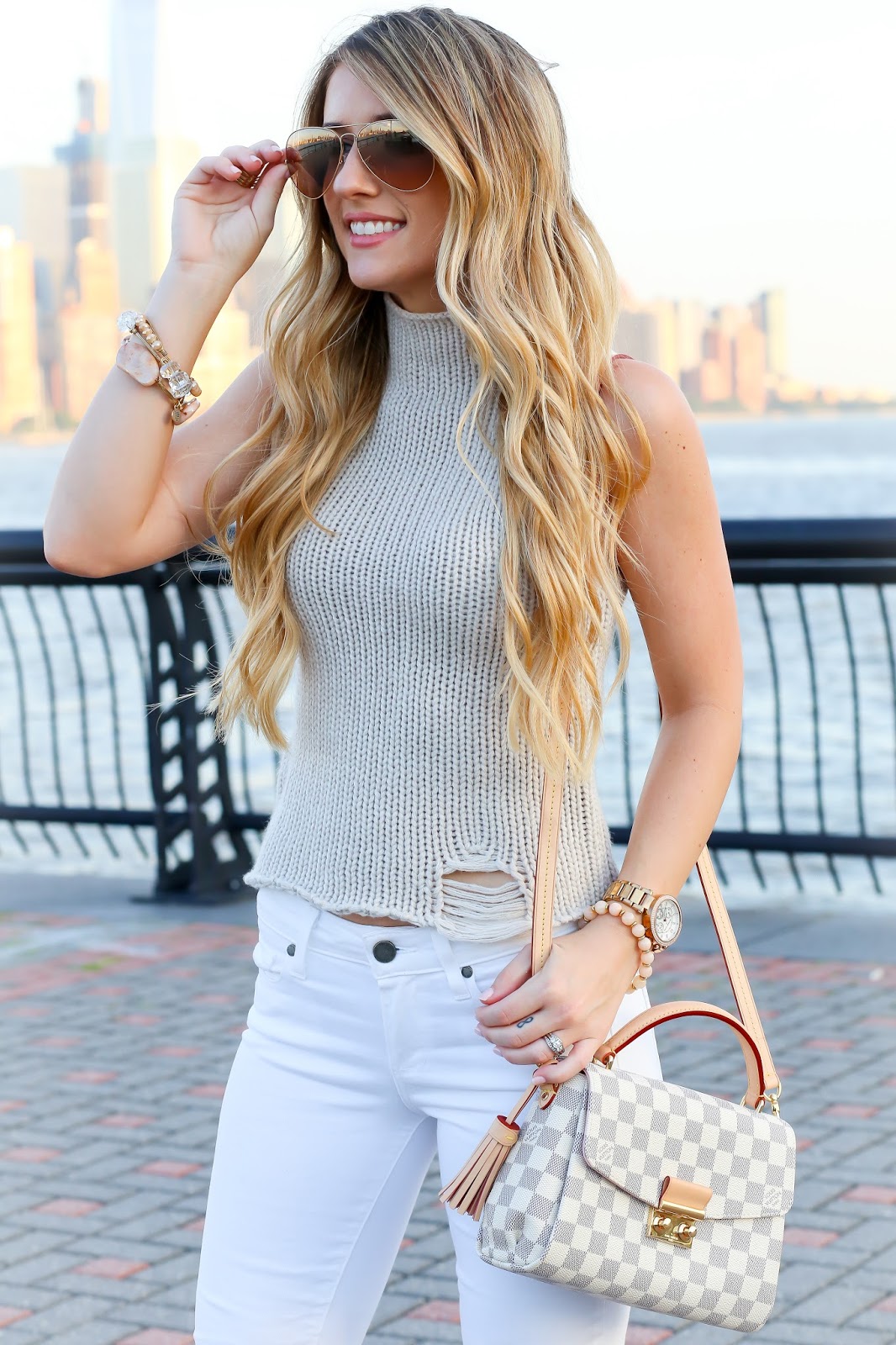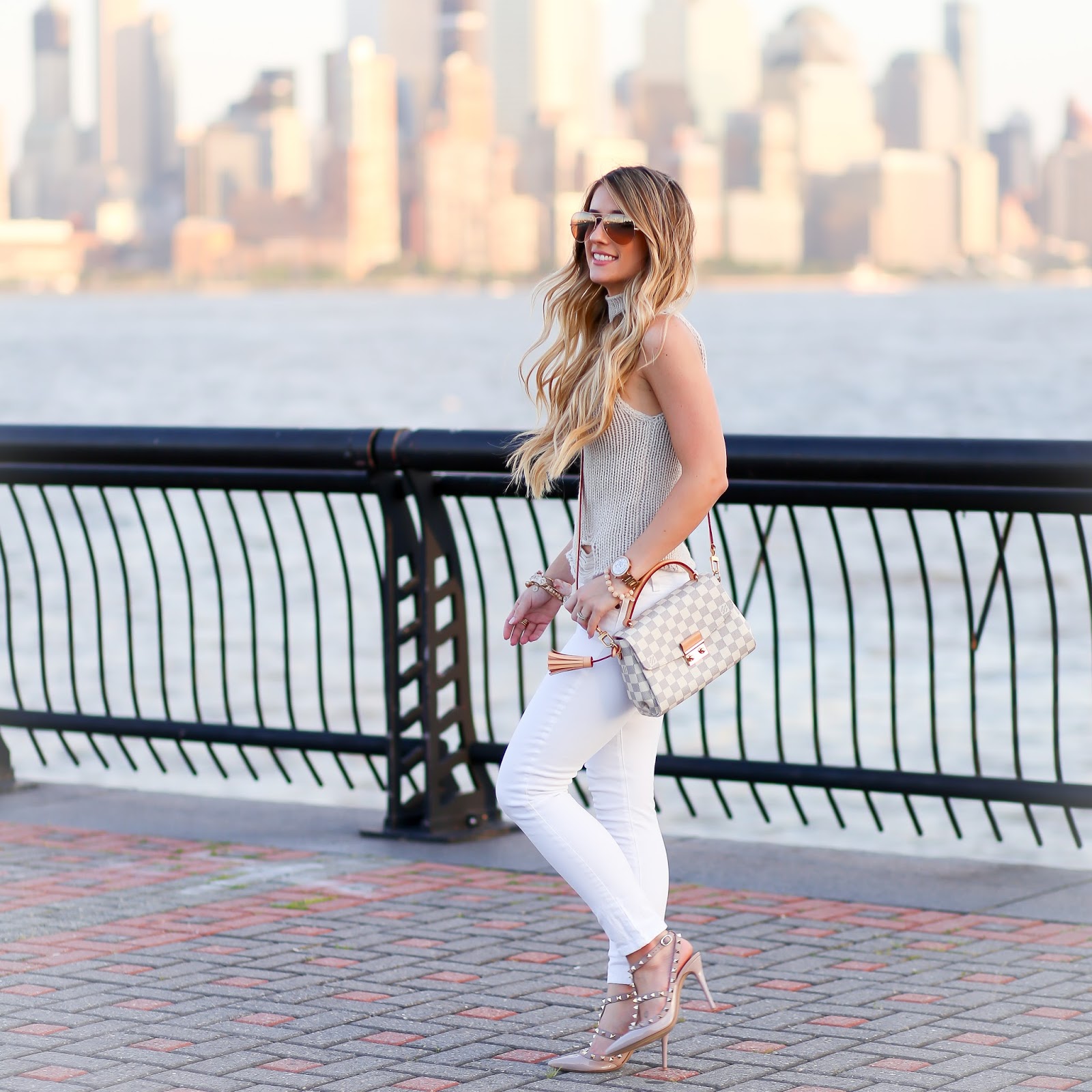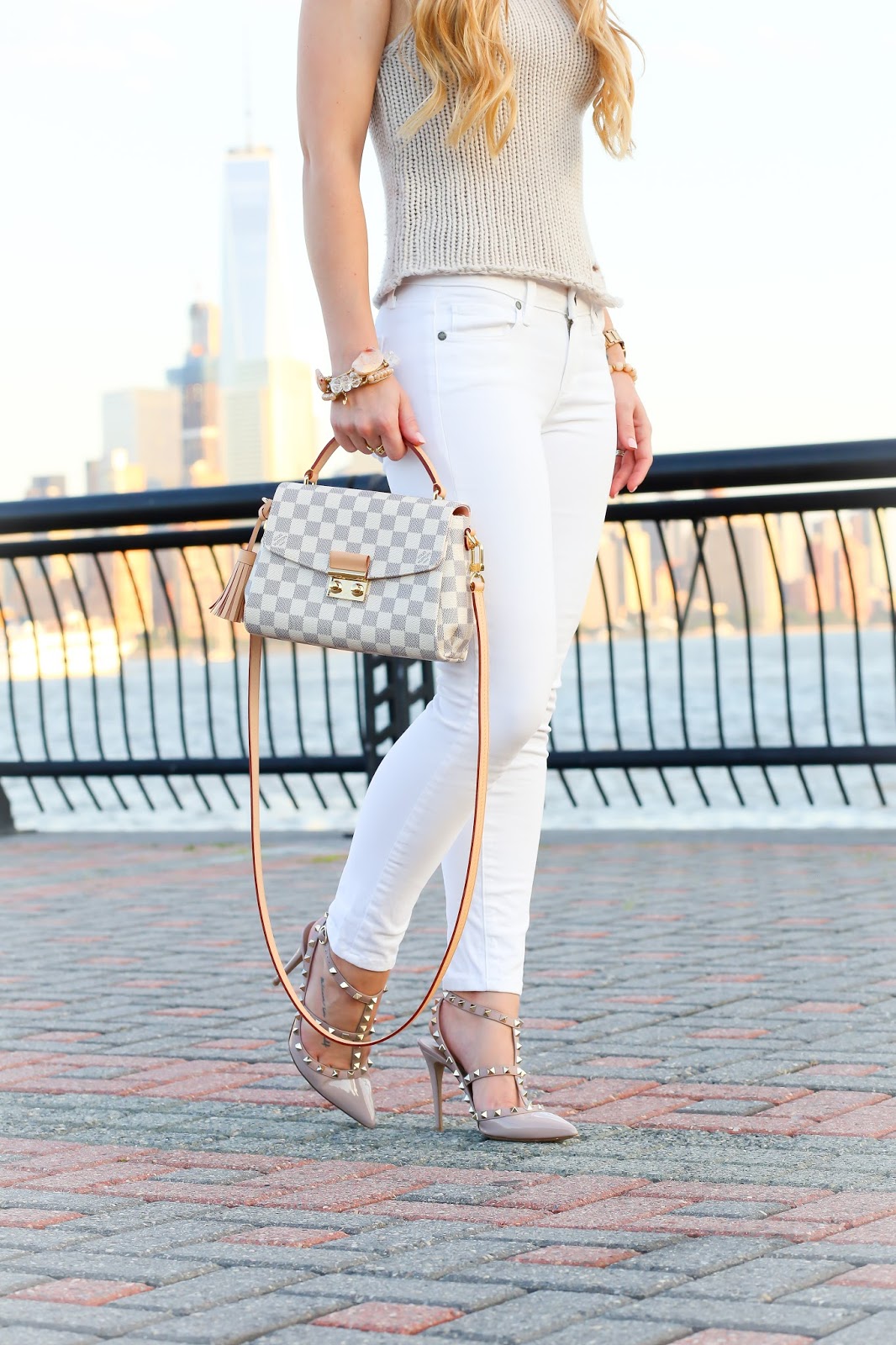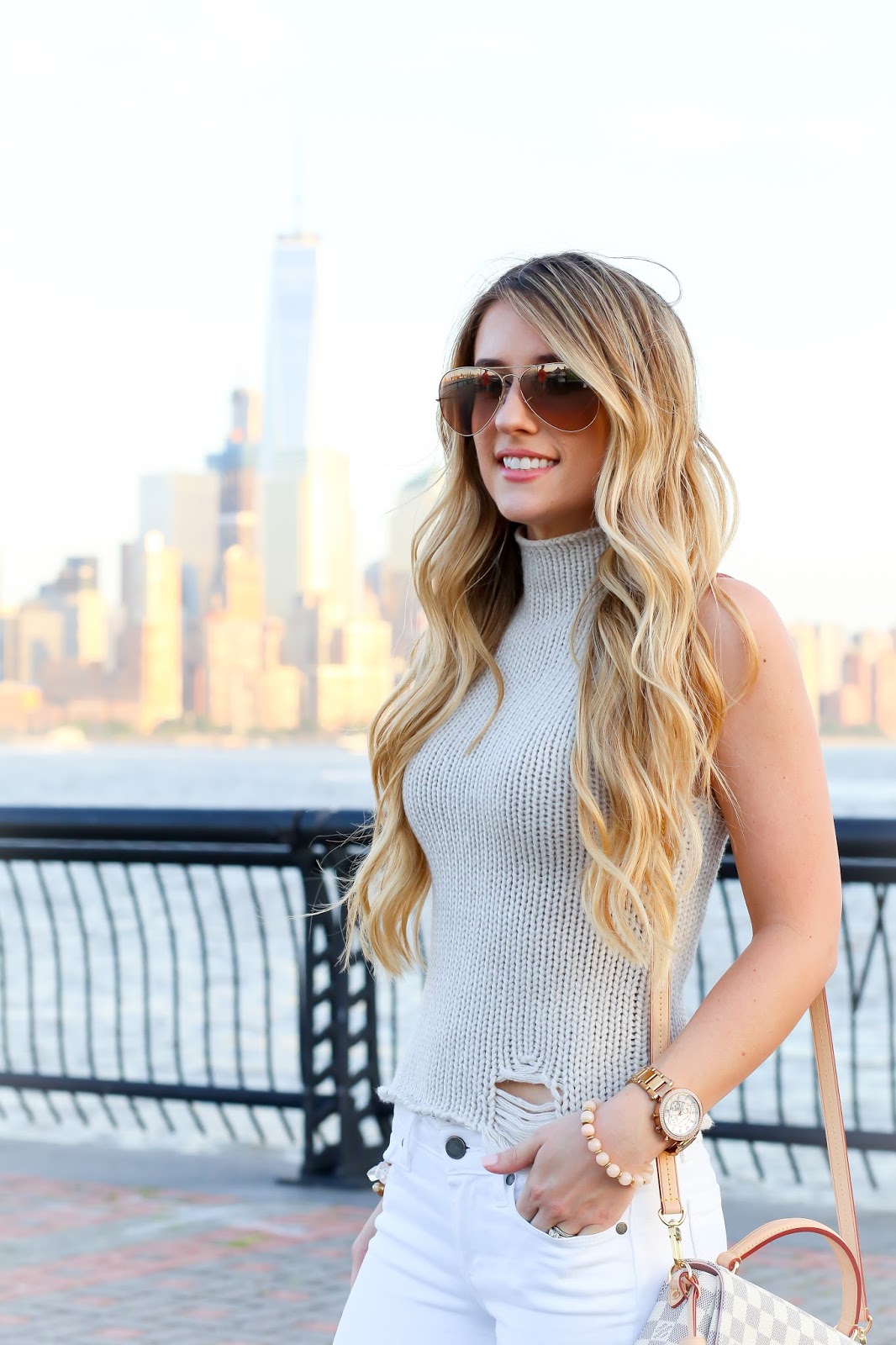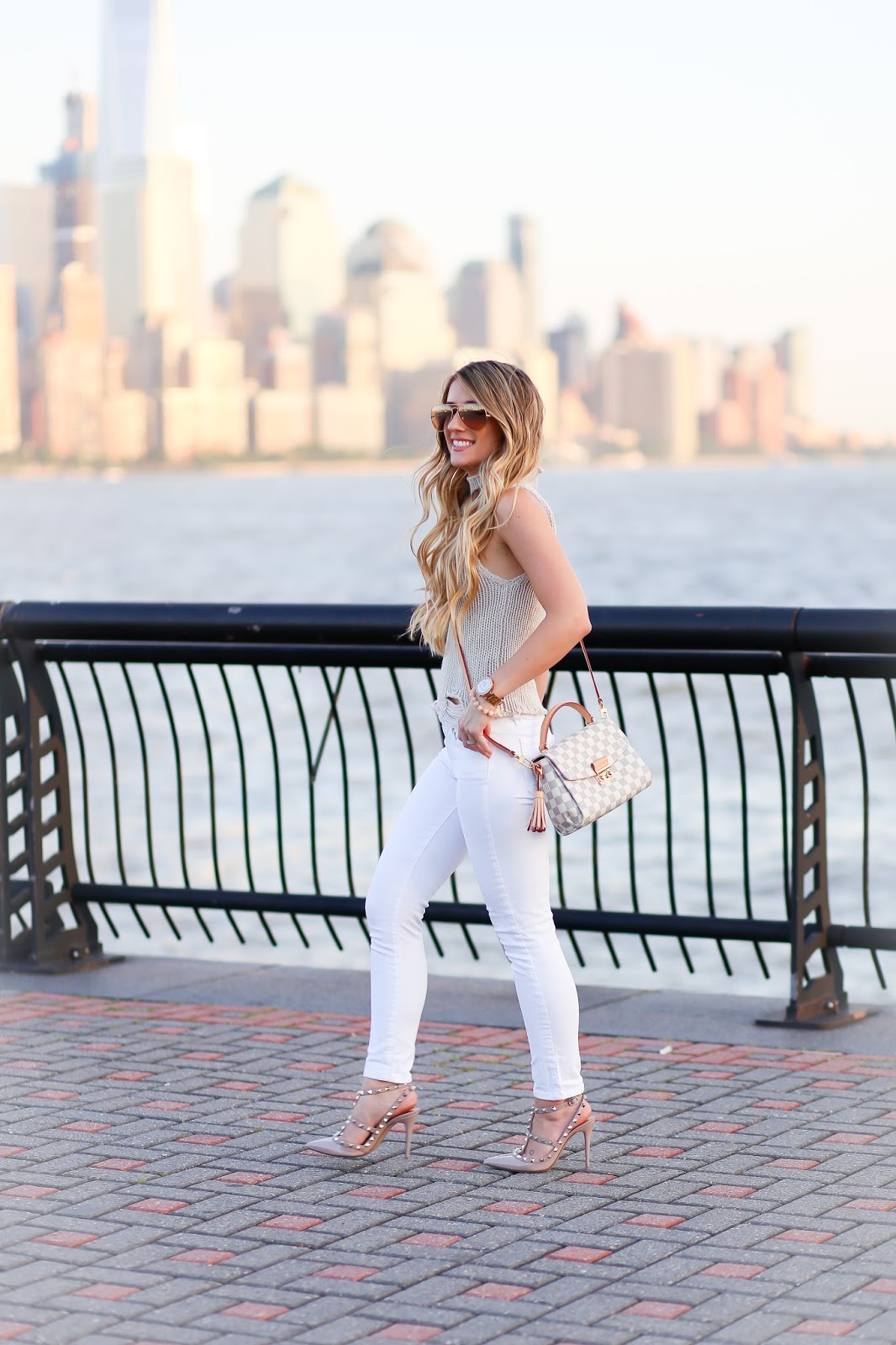 O U T F I T – D E T A I L S
TOP: Nordstrom (obsessed) | JEANS: Paige cheaper option here | HEELS: Valentino Rockstuds cheaper option here | BAG: Louis Vuitton Croisette cheaper option here | SUNGLASSES: Ray-Ban | WATCH: Michael Kors | BANGLES: Bourbon and Boweties c/o | BRACELET: Bourbon and Boweties c/o | RING: Bauble Bar | LIPS: MAC Spice liner w/ YSL Beige Tribute #10
Last week we took a little trip to Hoboken, NJ. The city views there are unbelievable. You get to enjoy the city without all the hustle and bustle. We spent a lot of time at Pier A Park just soaking up the Manhattan skyline and listening to the live music. We grabbed some snacks from Carlos Bakery (The Cake Boss) and it was delish. We actually stayed pretty late and got the see the skyline at night which was breathtaking. I would move there in a heartbeat!
I am so obsessed with neutrals and could seriously wear this Every. Single. Day! No joke. I wore this outfit twice while we were on vacation. #sorrynotsorry 😛 This knit tank top is perfection and sooo flattering. I LOVE the little rips in the front and it's only $42!! It's a great top to transition into fall and will look amazing layered under a leather jacket when it cools off. While I love my Valentino's and find them super comfortable, I did eventually change into flats the more we explored.
If you're ever in the NJ area I highly recommend taking a trip to Pier A Park to get a look at these views. Pictures don't do it justice.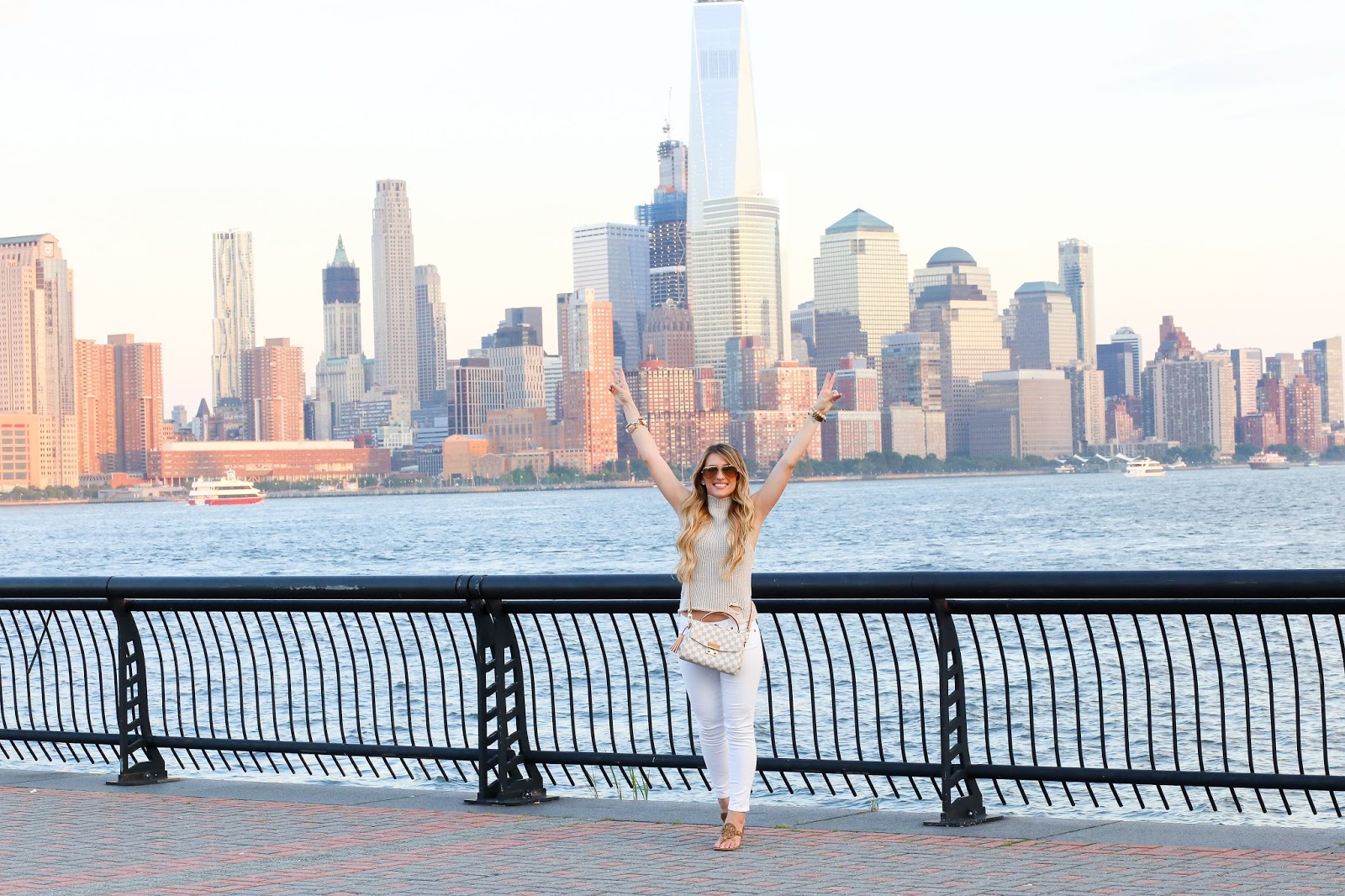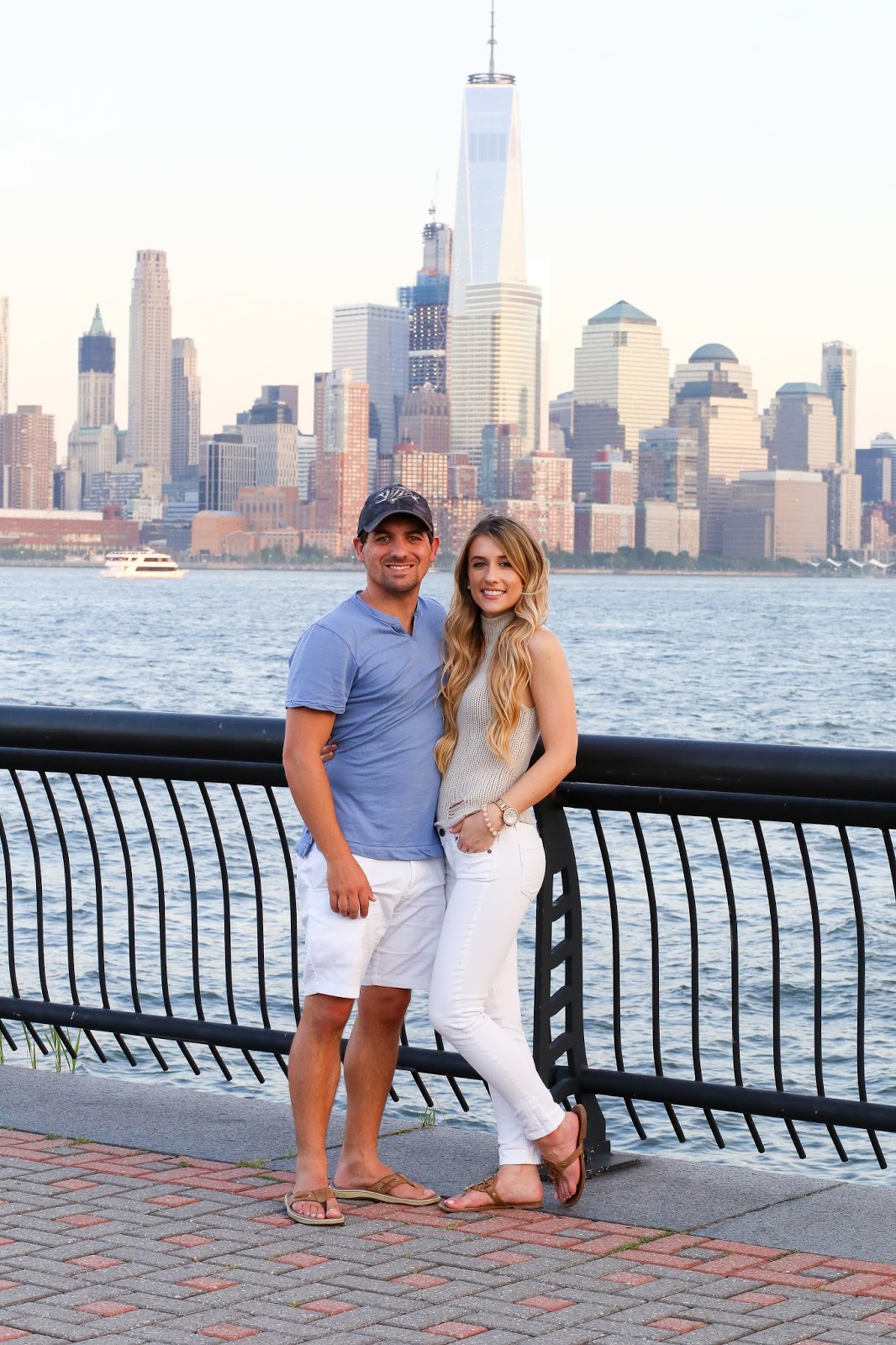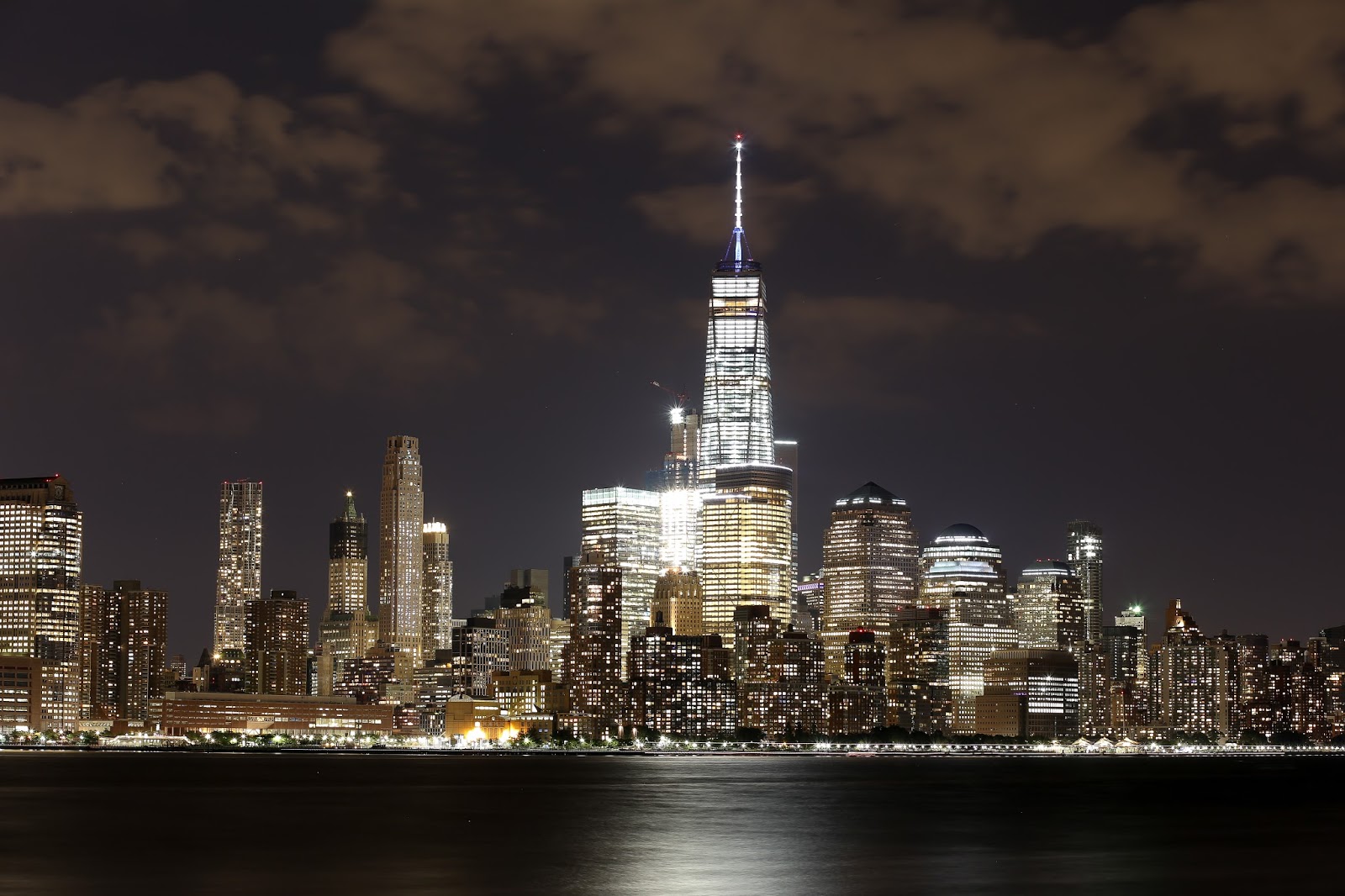 Thanks so much for stopping by!
Happy Monday!!
-SHOP THE POST-