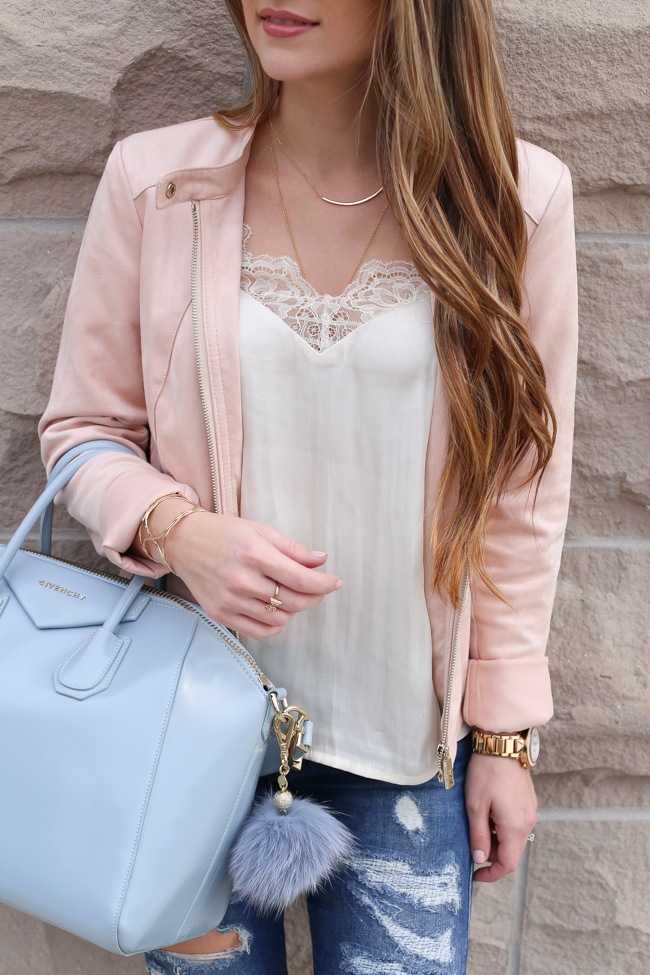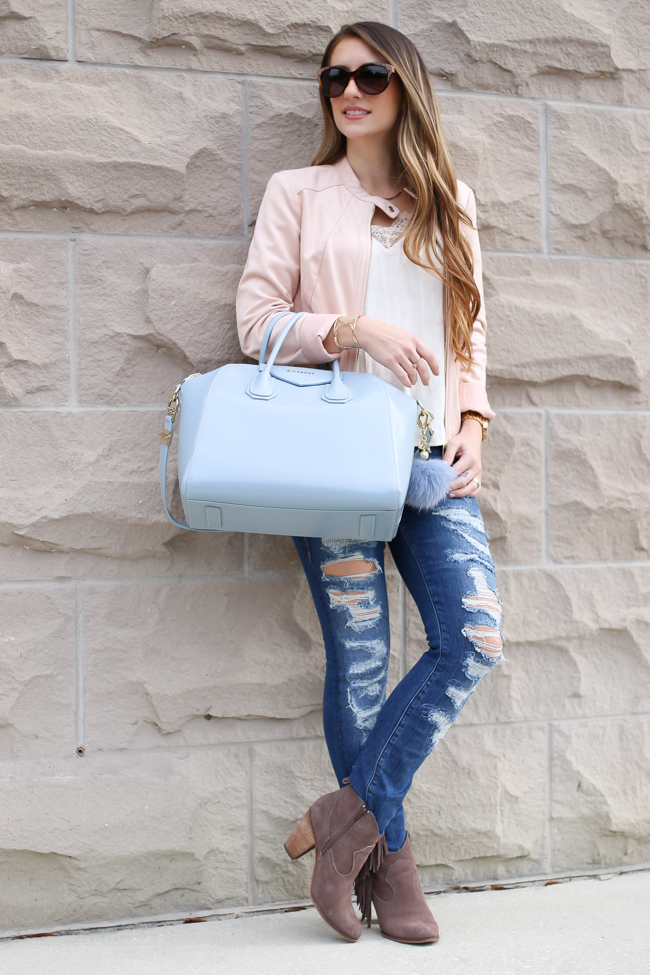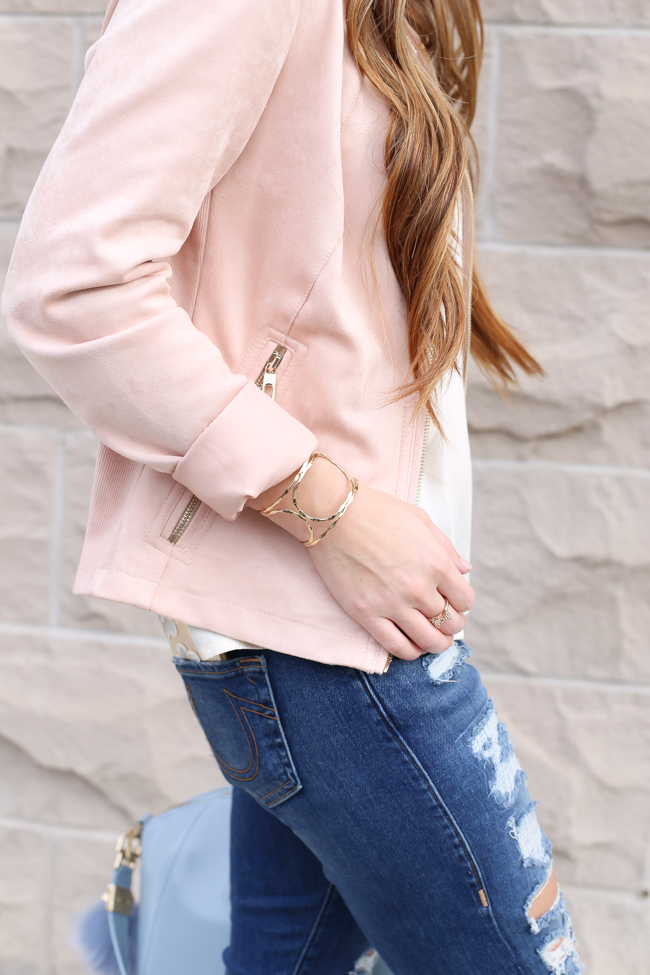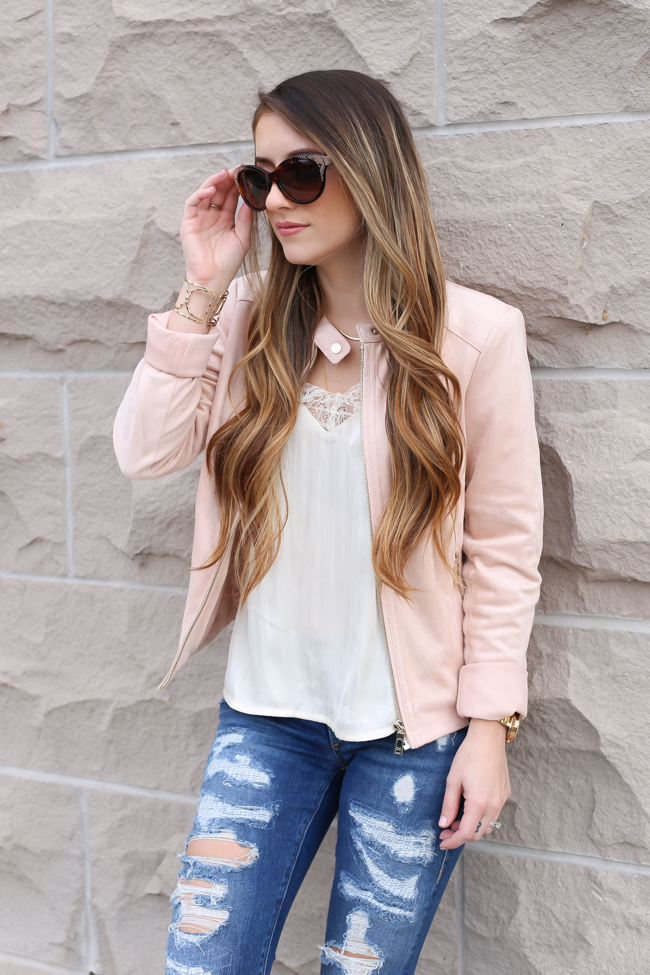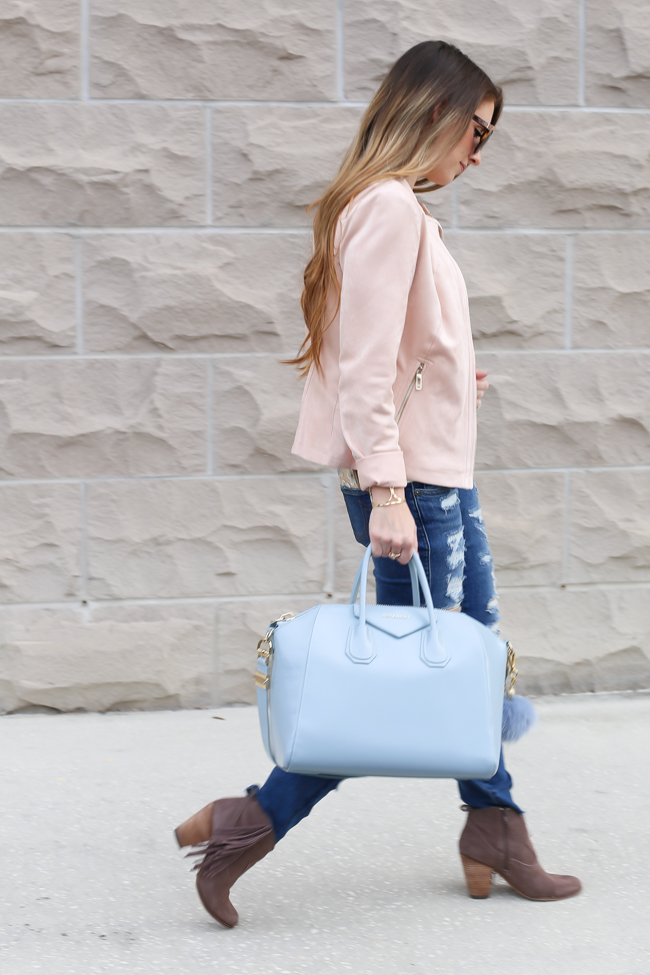 Rose quarts and serenity.
2016 Pantone colors of the year, and the perfect color combo in my opinion.
With spring right around the corner, I've been gravitating toward pastels and pieces that will transition well into warmer weather. I just got this jacket in the mail and it is to die for! The material is soooo soft, and the fit is seriously perfect. (I'm wearing an XS) This jacket will be perfect to wear over a dress or even with a pair of cutoff shorts on cool summer nights. It's on major sale right now under $60 and worth every penny in my opinion!
Thanks for stopping by! Happy Monday!!!