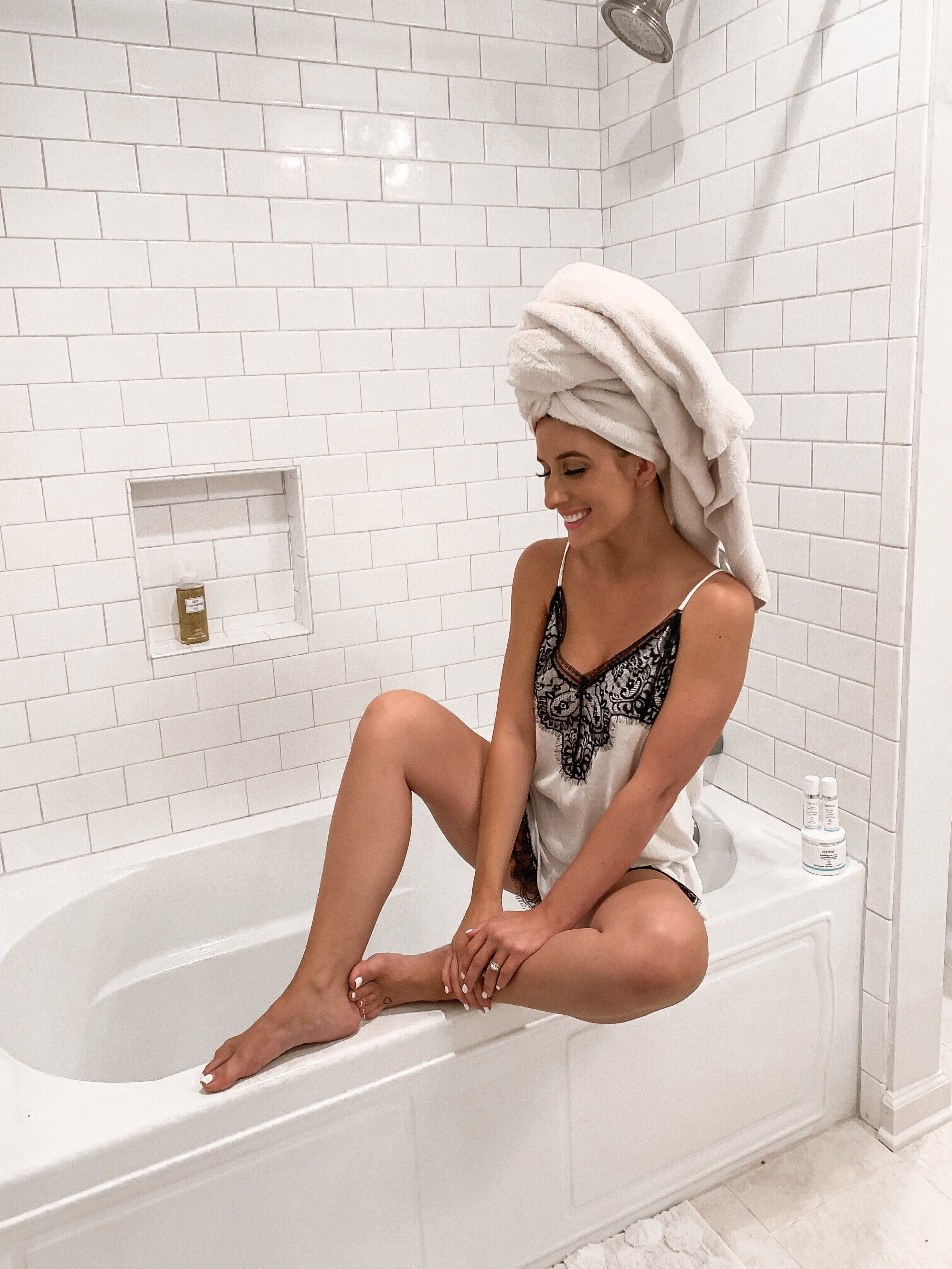 Last week I shared 3 products I use to help with dark spots and melasma. I got an overwhelming response from you guys so I wanted to explain more in depth how I use each one. I've been using these Sanitas products for over 2 years now and they have made a huge difference. I got these originally from a medical esthetician. But now I get them Dermstore. They are actually having a big summer sale going on so I just stocked up on all of them.
If you have melasma or dark spots make sure you're using some type of SPF every single day. It can take weeks even months to remove dark spots but it'll only take one day in the sun for them to come back.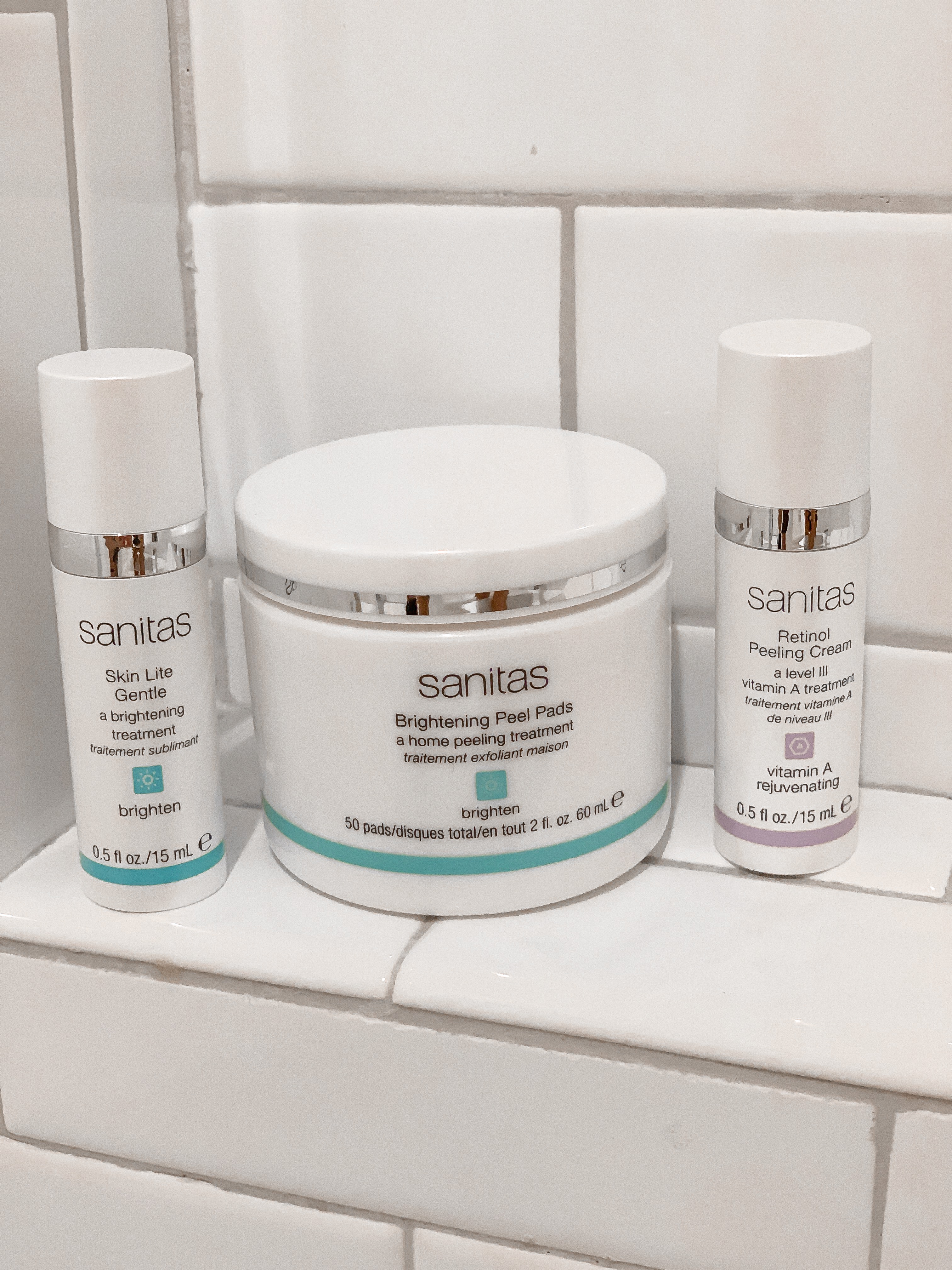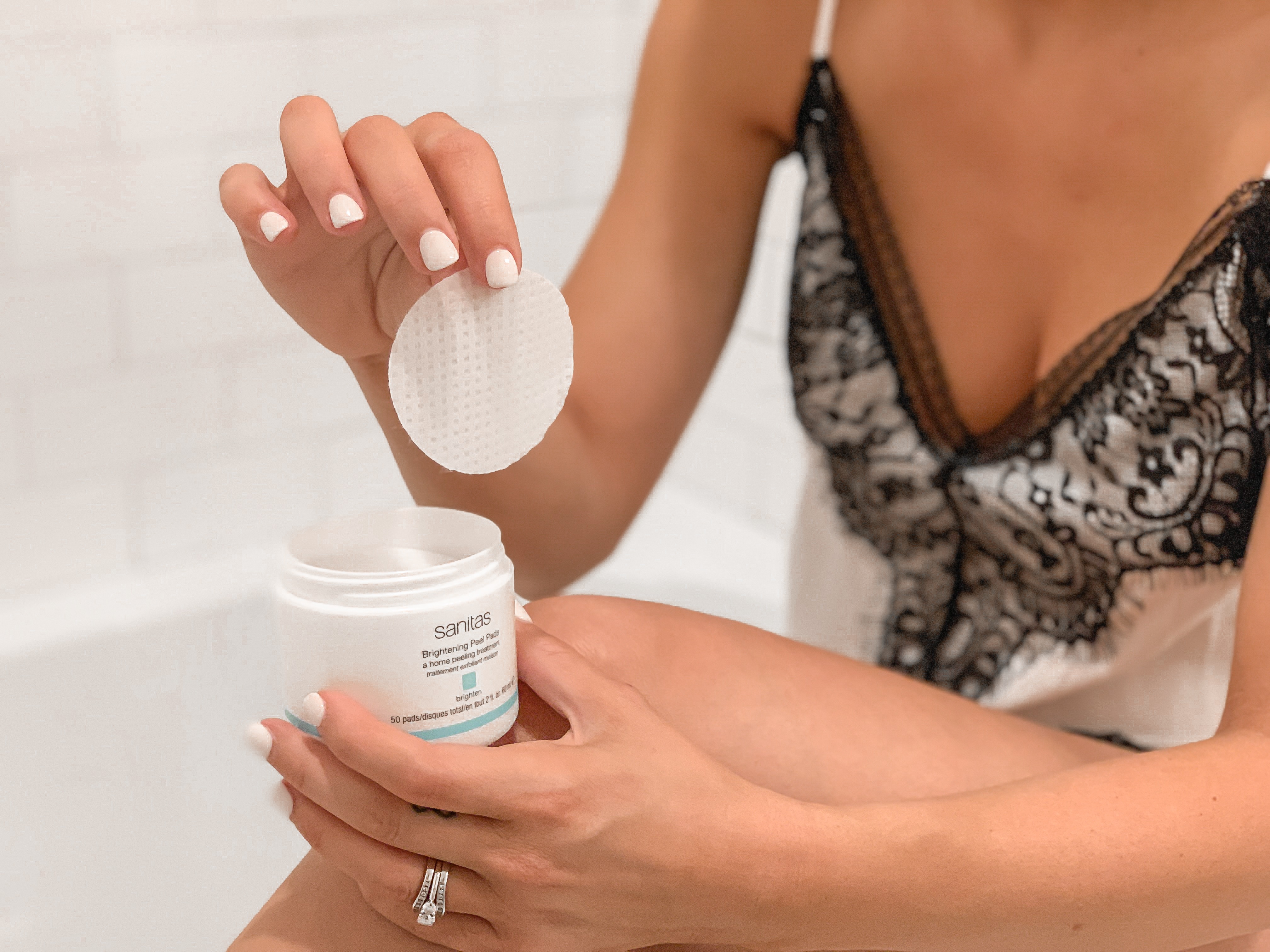 BRIGHTENING PEEL PADS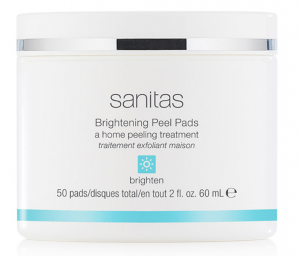 I use these Brightening Peel Pads a few times a week immediately after washing my face. Out of all three products this one is my favorite. They exfoliate, brighten skin, fight acne, help with redness & discoloration, and smooth skins texture. It does so much and you can see and feel an immediate difference. This container lasts me a few months.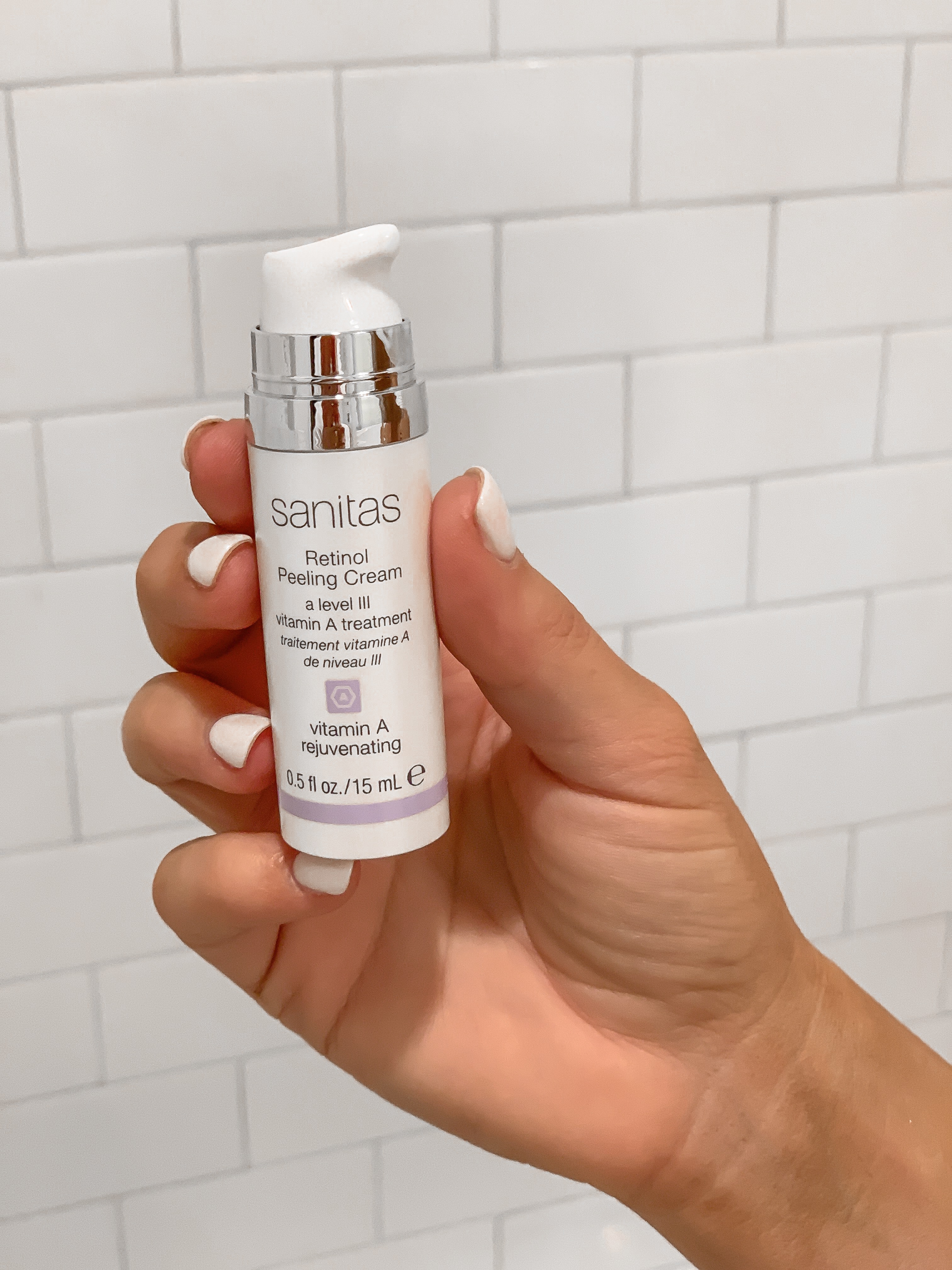 I've tried a few different retinol creams and this one is hands down the most effective. My skin will do a full peeling snake like shed about 2-3 days after using. It's super creepy but your skin will look and feel years younger after. It's amazing!! I only do this about 2x per month. Your skin will be a little sensitive after it peels so I don't overdo it.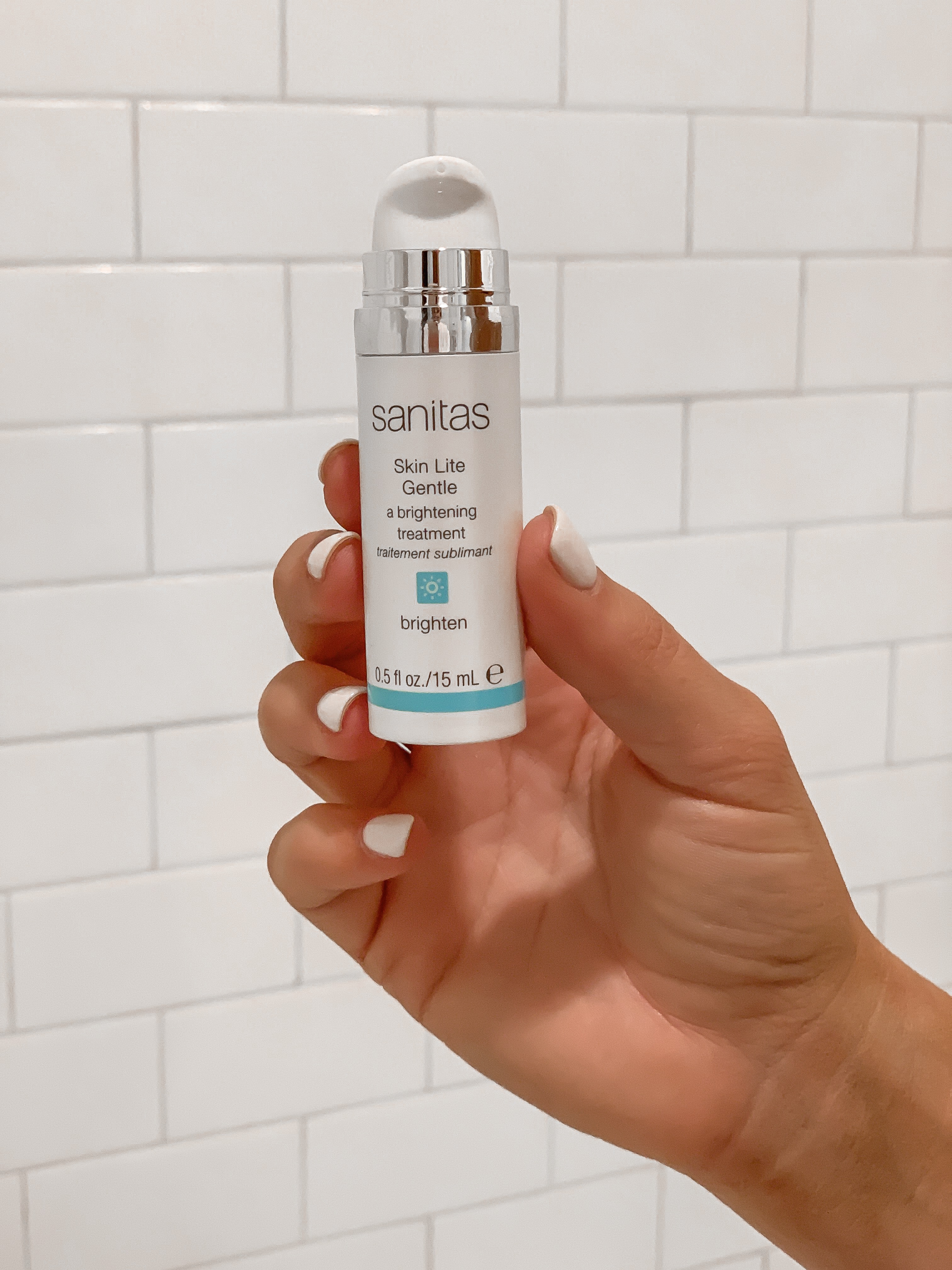 SKIN LITE GENTLE

I use this every night. Skin Lite Gentle is a lightweight serum that helps brighten your skin and lighten dark spots. This one is hydrating and won't dry your skin out. I apply moisturizer on top of this.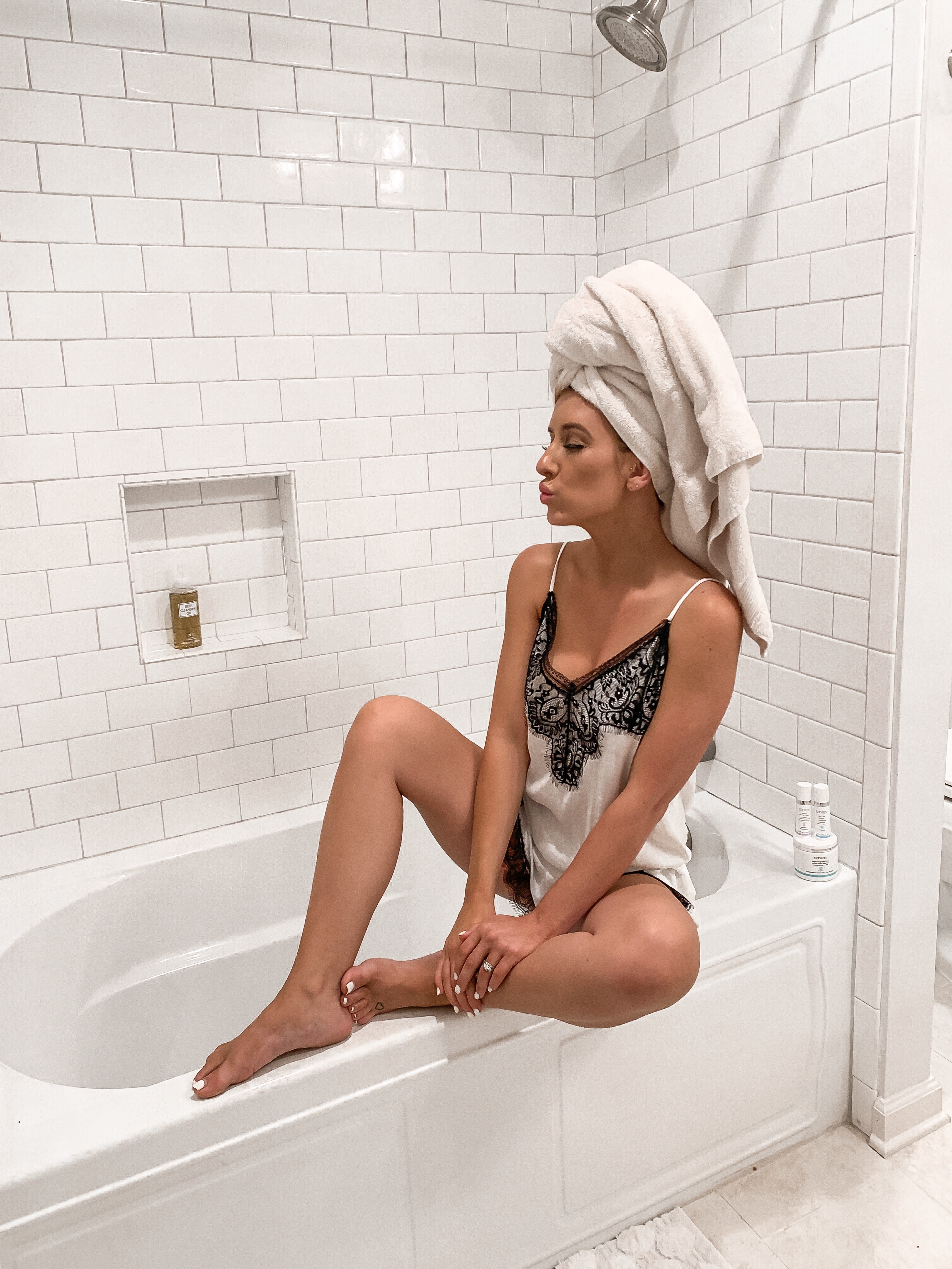 -SHOP THE POST-

Brought to you by Dermstore