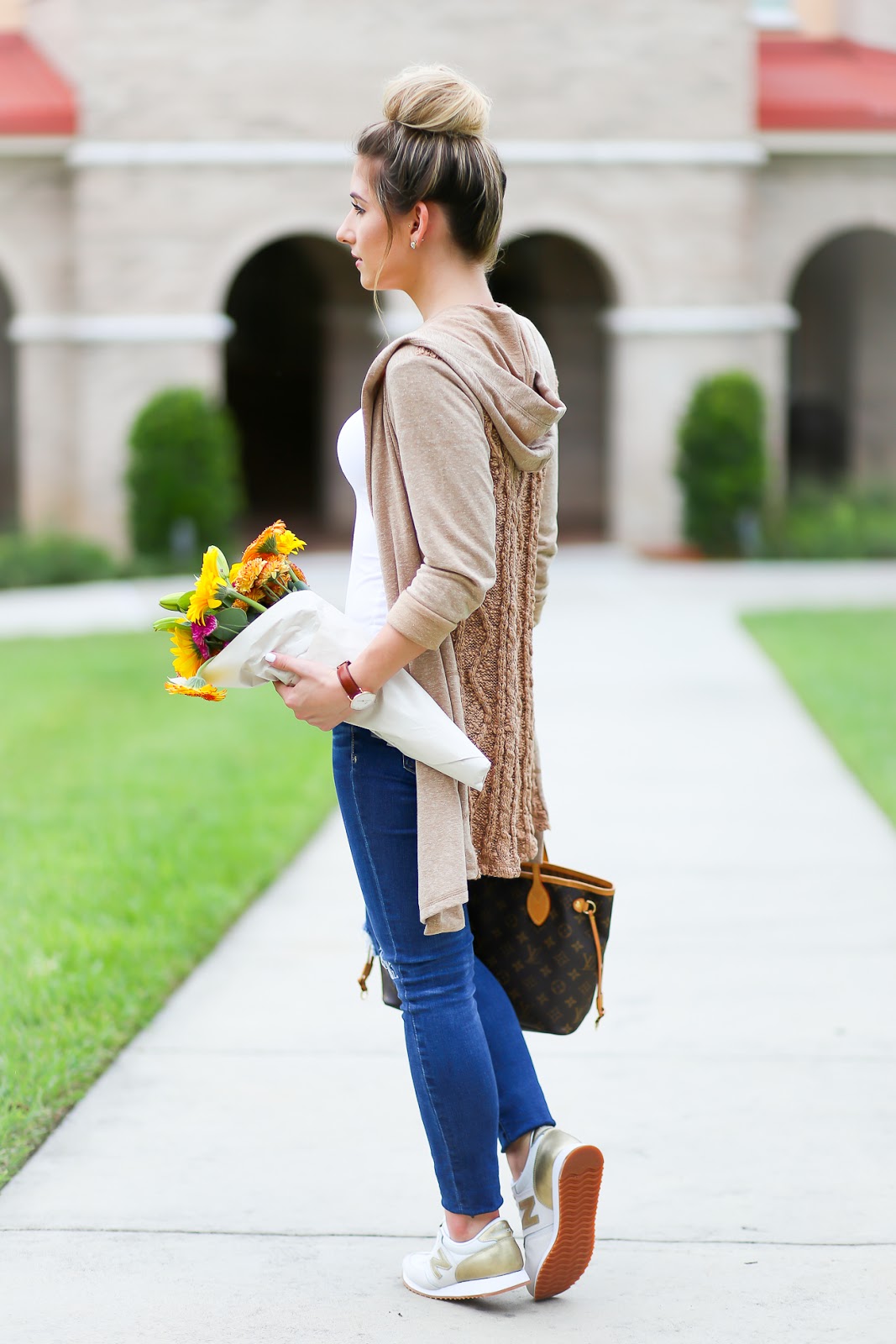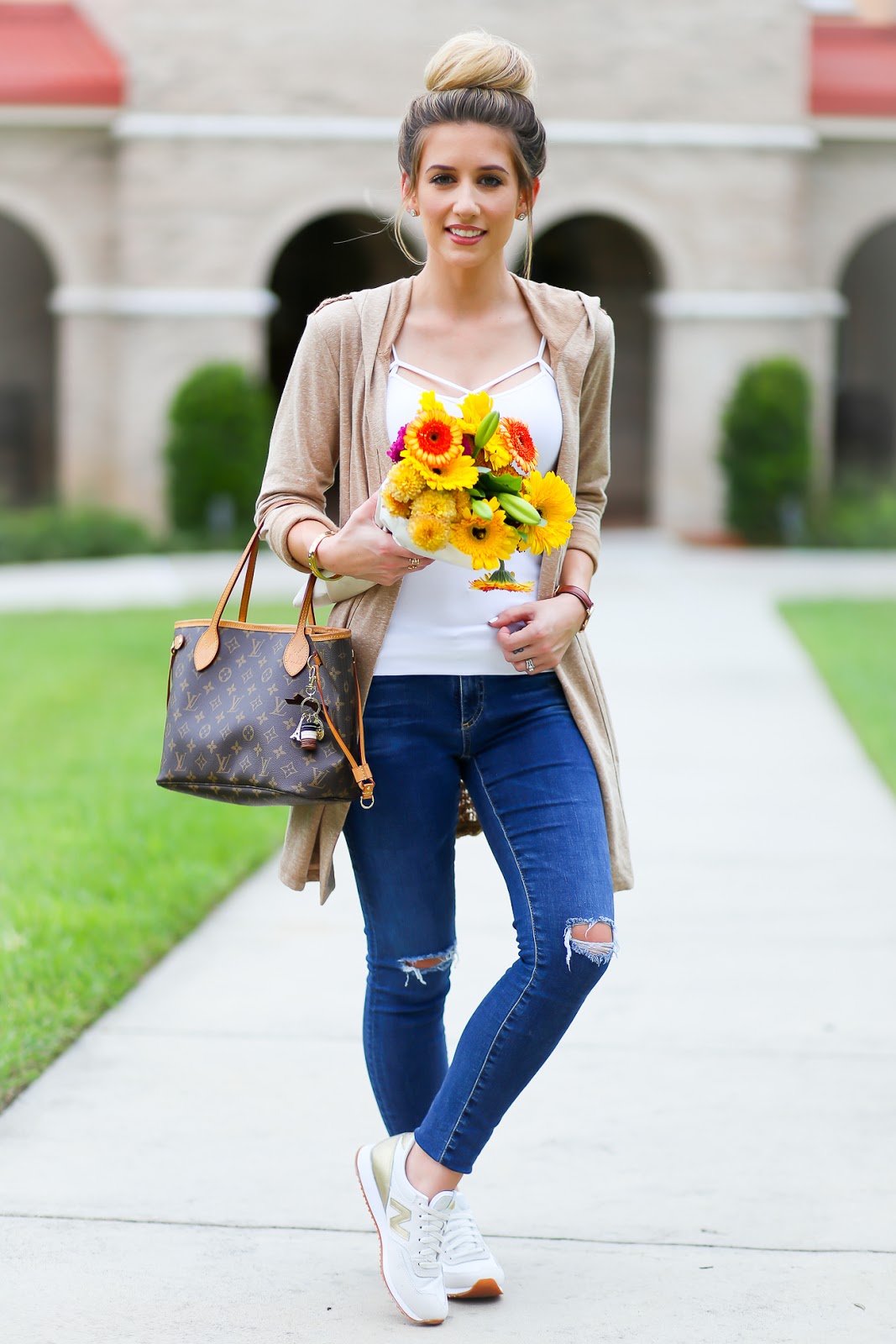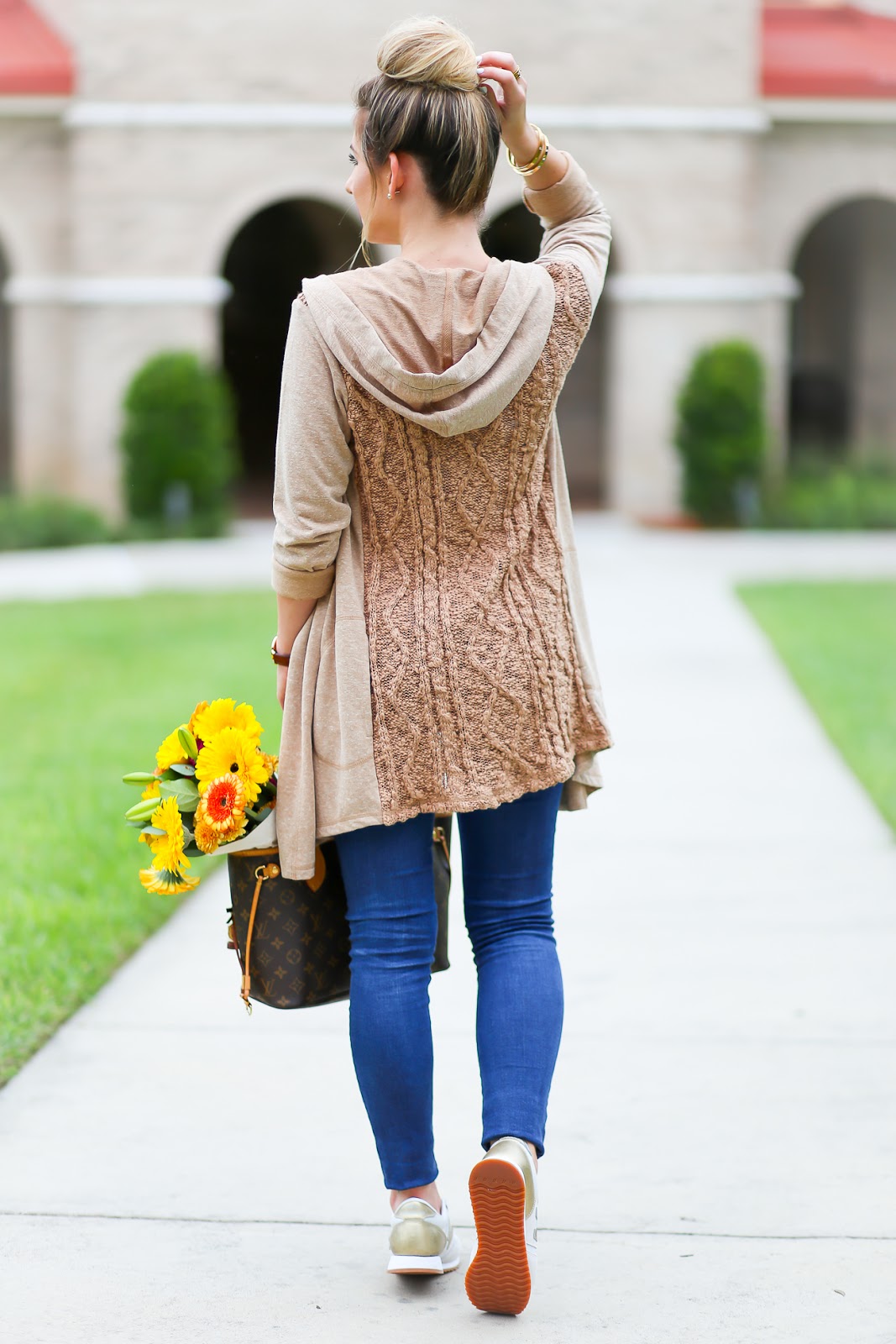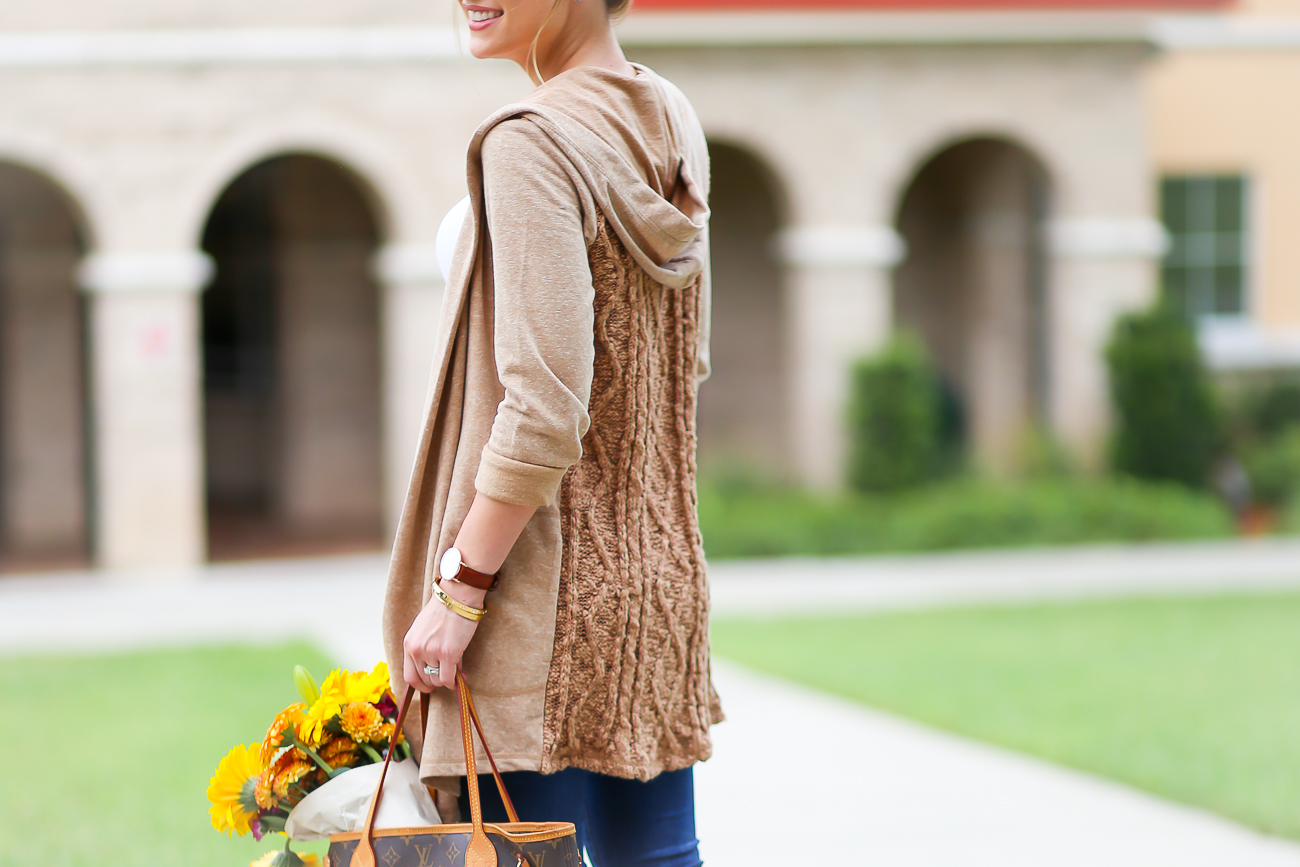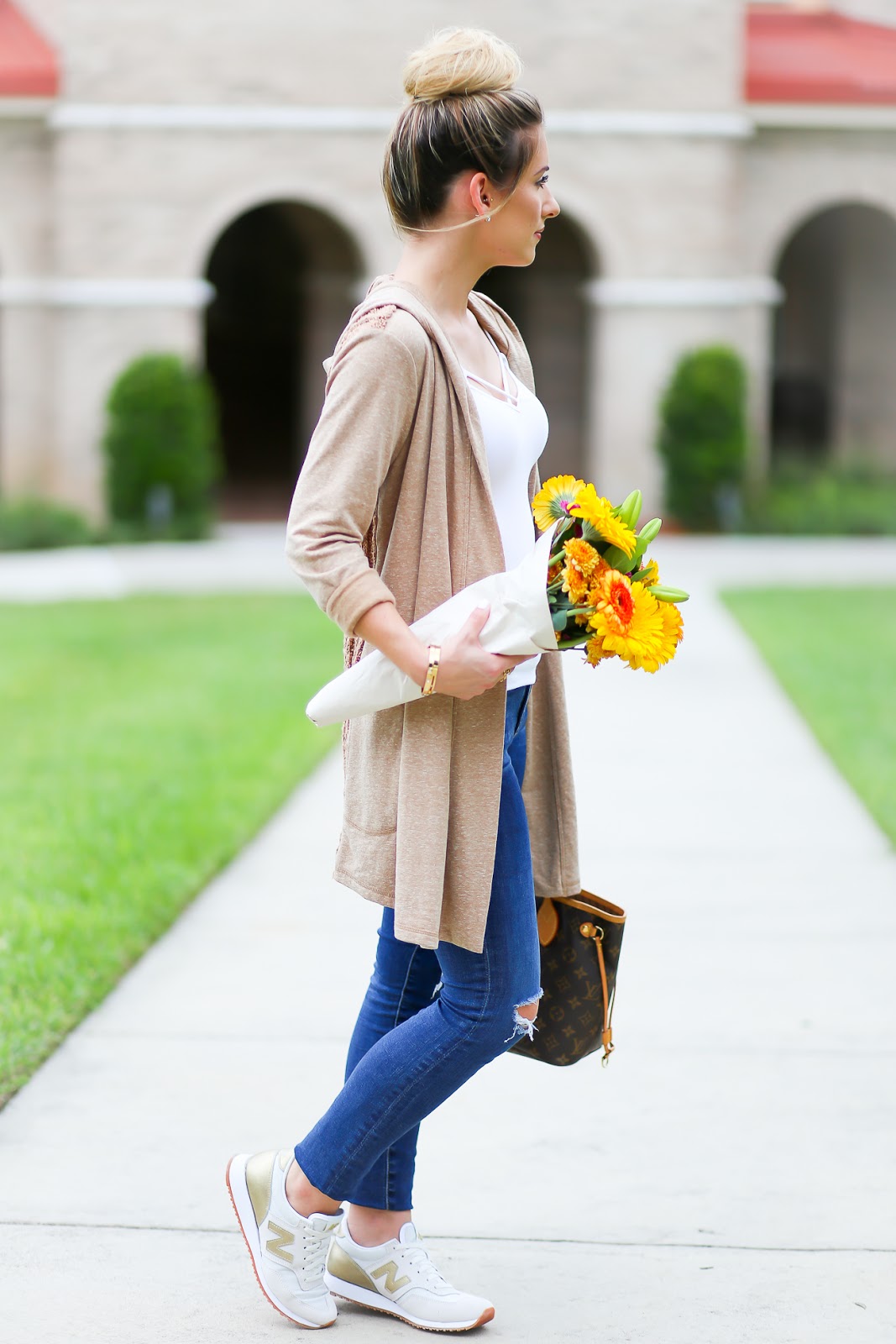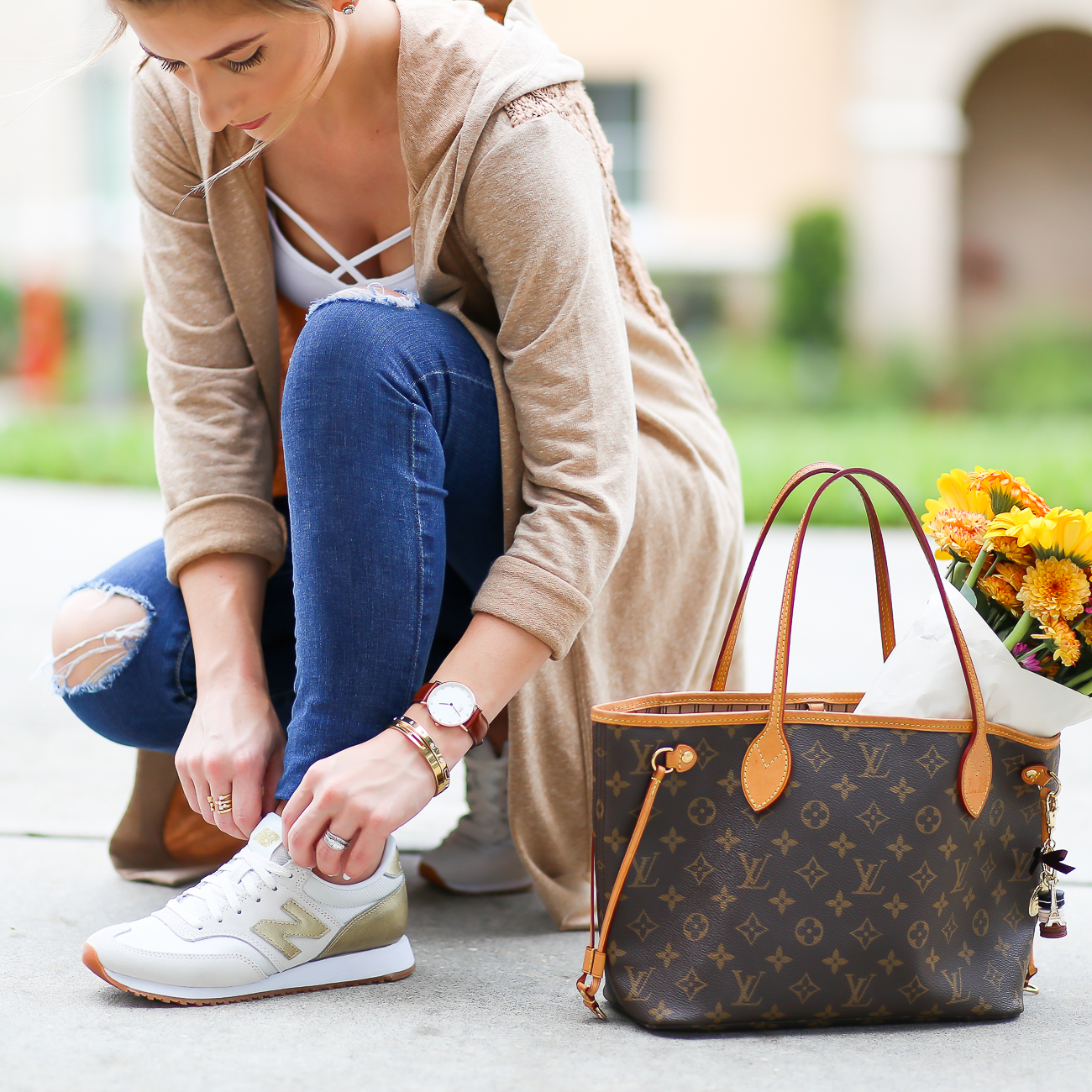 O U T F I T – D E T A I L S
Happy Friday!!!
It's hard to believe we are already in the middle of August. Sweater weather is just around the corner and I seriously can't wait!!
If I were asked how to start building a year round wardrobe, one of my top picks would be a neutral cardigan. This
Evy's Tree sweater
is perfect in every way. It is super soft, the perfect length, has pockets, a hood, not too heavy, not too light, and it has the most gorgeous back, ever! Plus, this Iced Coffee color goes with
everything
and can be worn year round. I am almost always cold, so I always I have a sweater handy–this is that sweater now! When building up your wardrobe, always start with good basics and neutral colors that can be worn with anything.
Can we just talk about the back of this cardi?!?
Soooo obsessed!!
I wore
this cardigan
to run some errands and grab some flowers to brighten up the house. While the temps are still high here in Florida (ughh, hurry up fall) it had just rained and cooled things off a little. So I threw on
this cardi
, my fav sneaks, and a messy bun and off I went.
I hope you had a great week.
Thank you so much for stopping by.
Be sure to check out
Evy's Tree
for the best everyday luxury hoodies and comfort wear.
-SHOP THE POST-
(All opinions are my own)