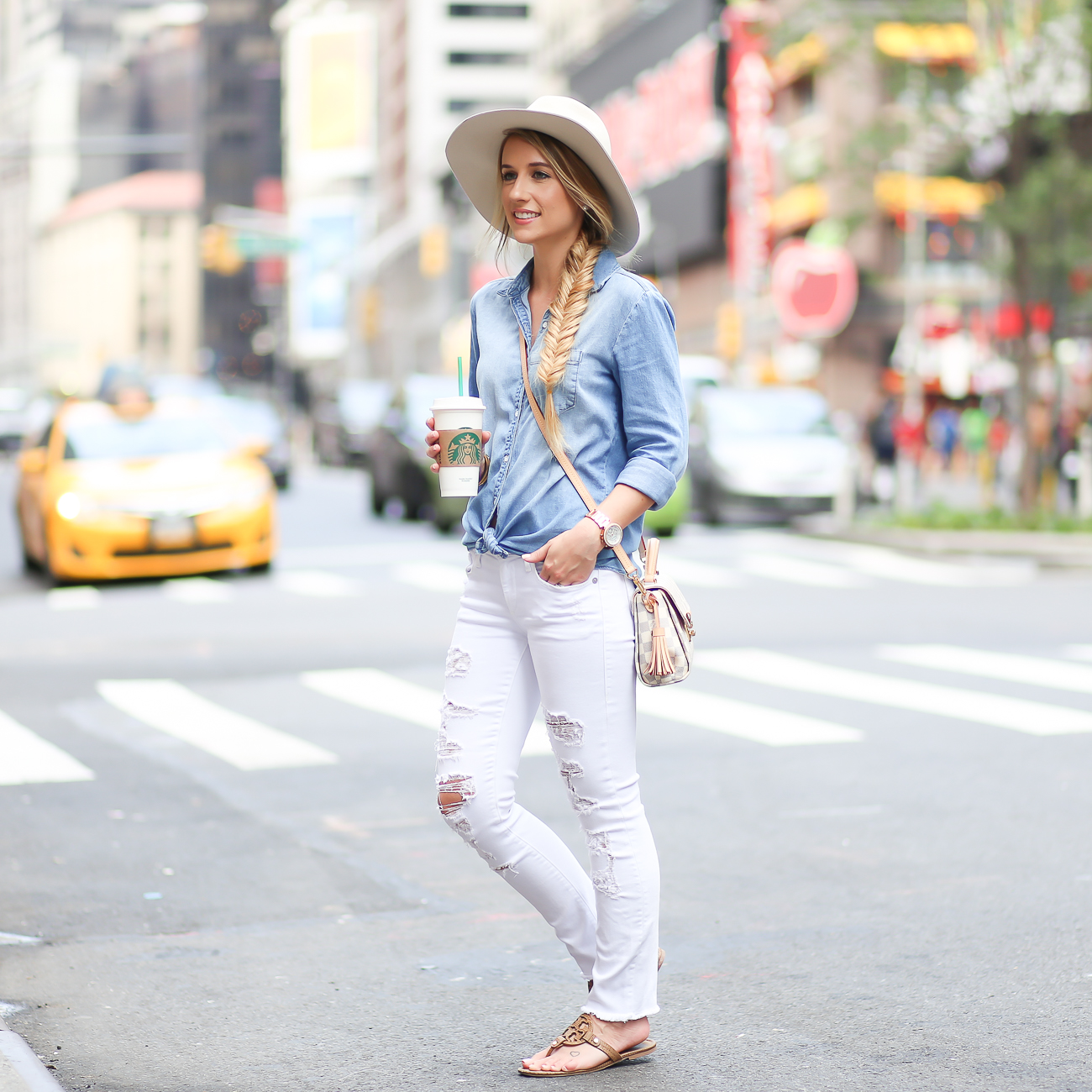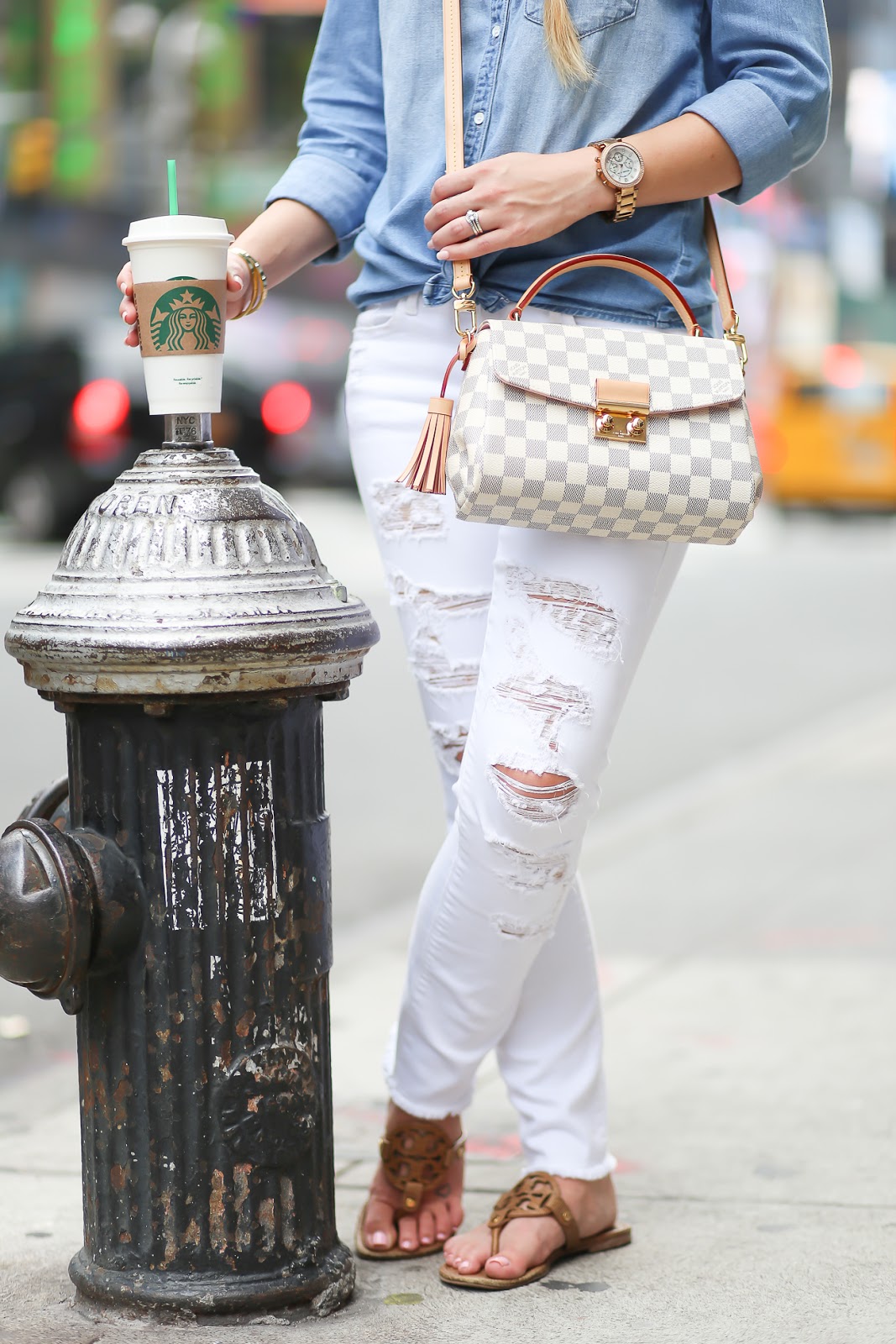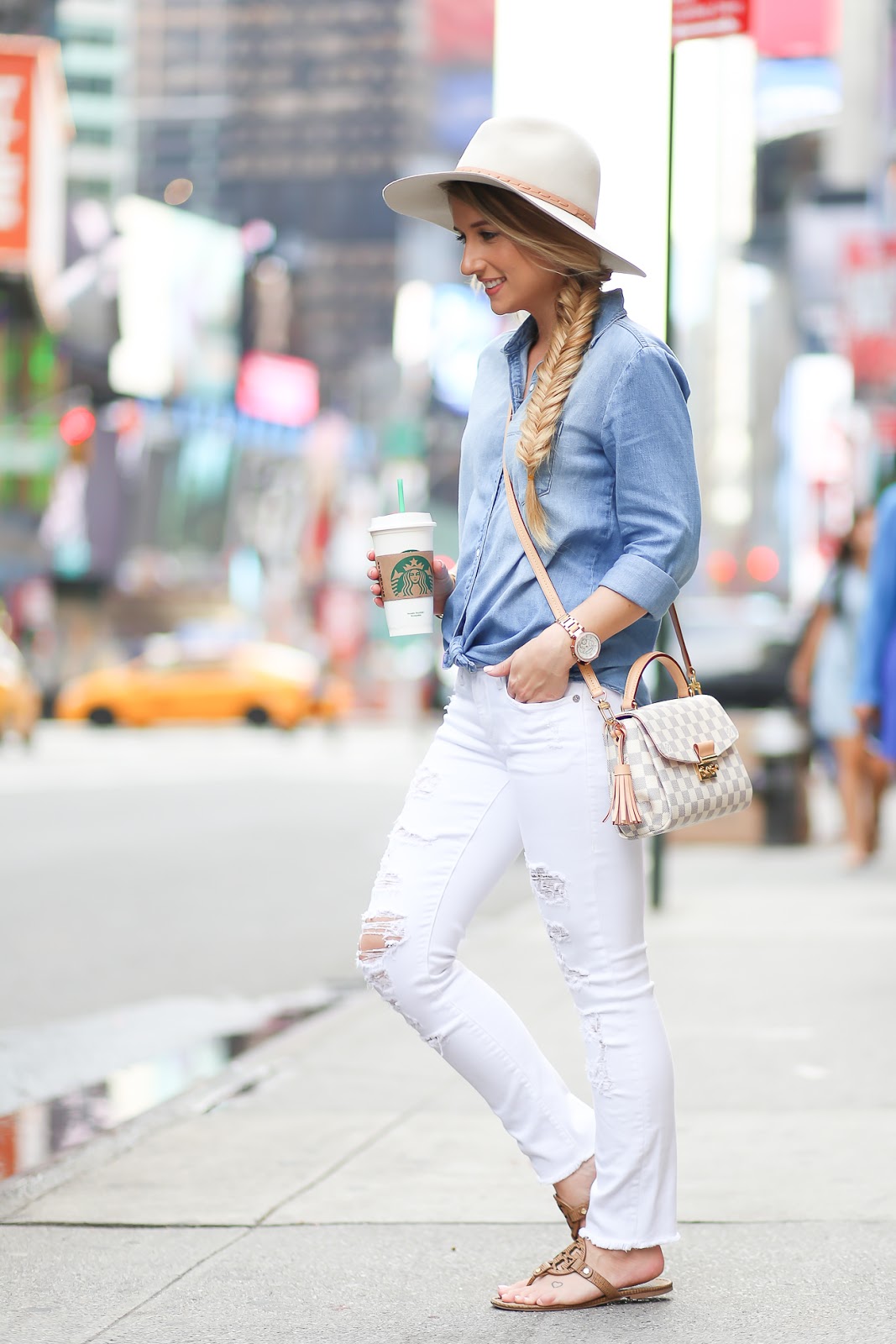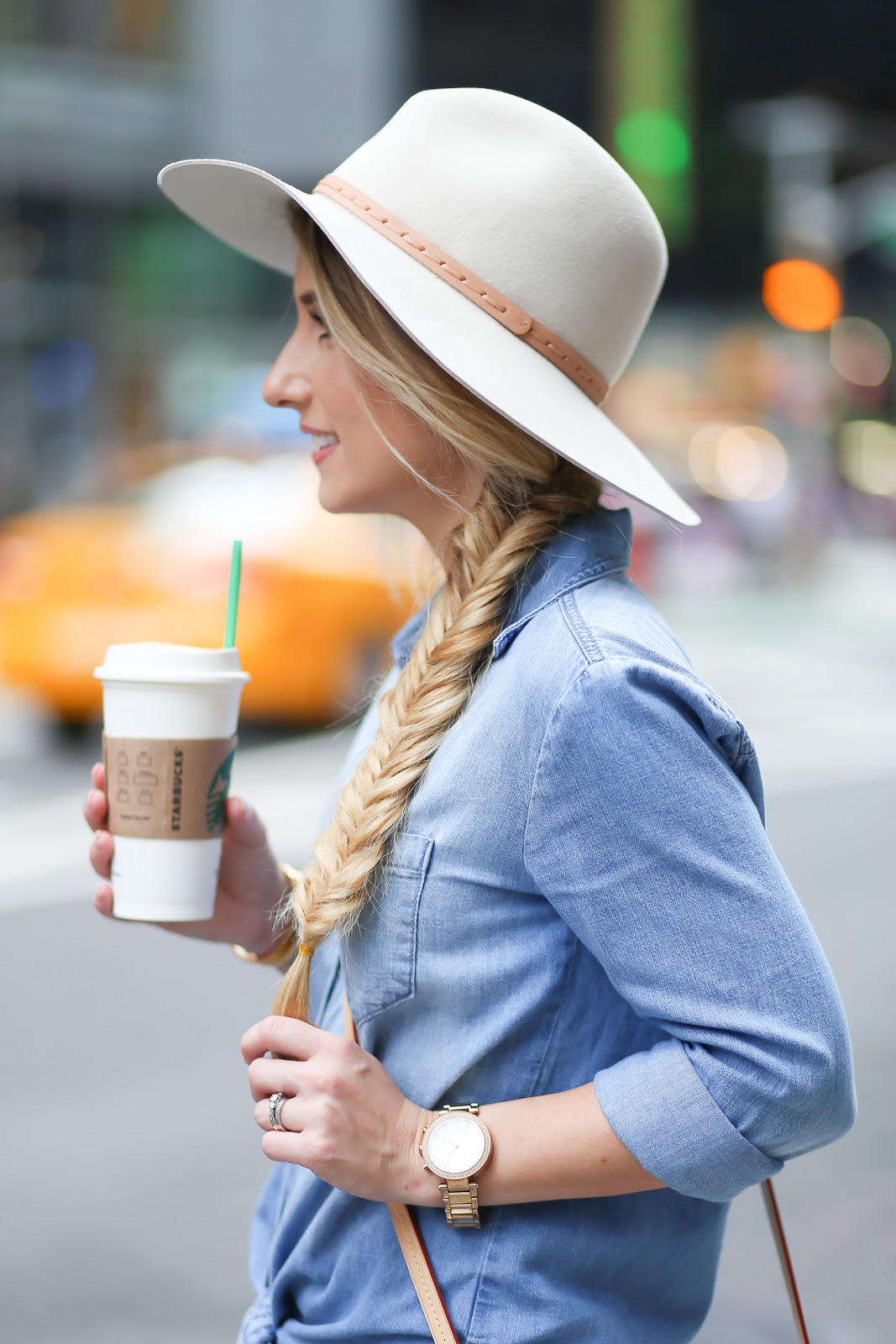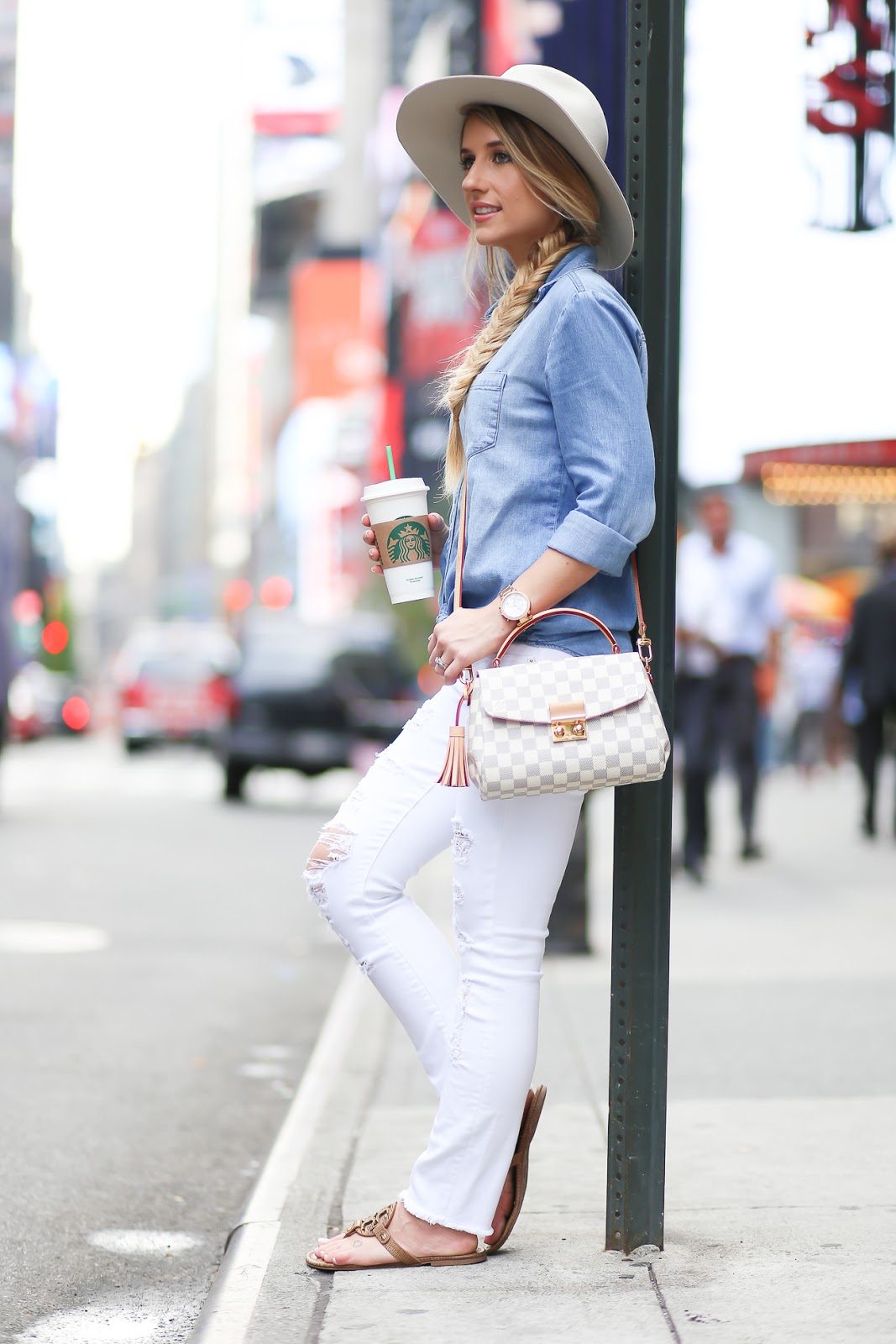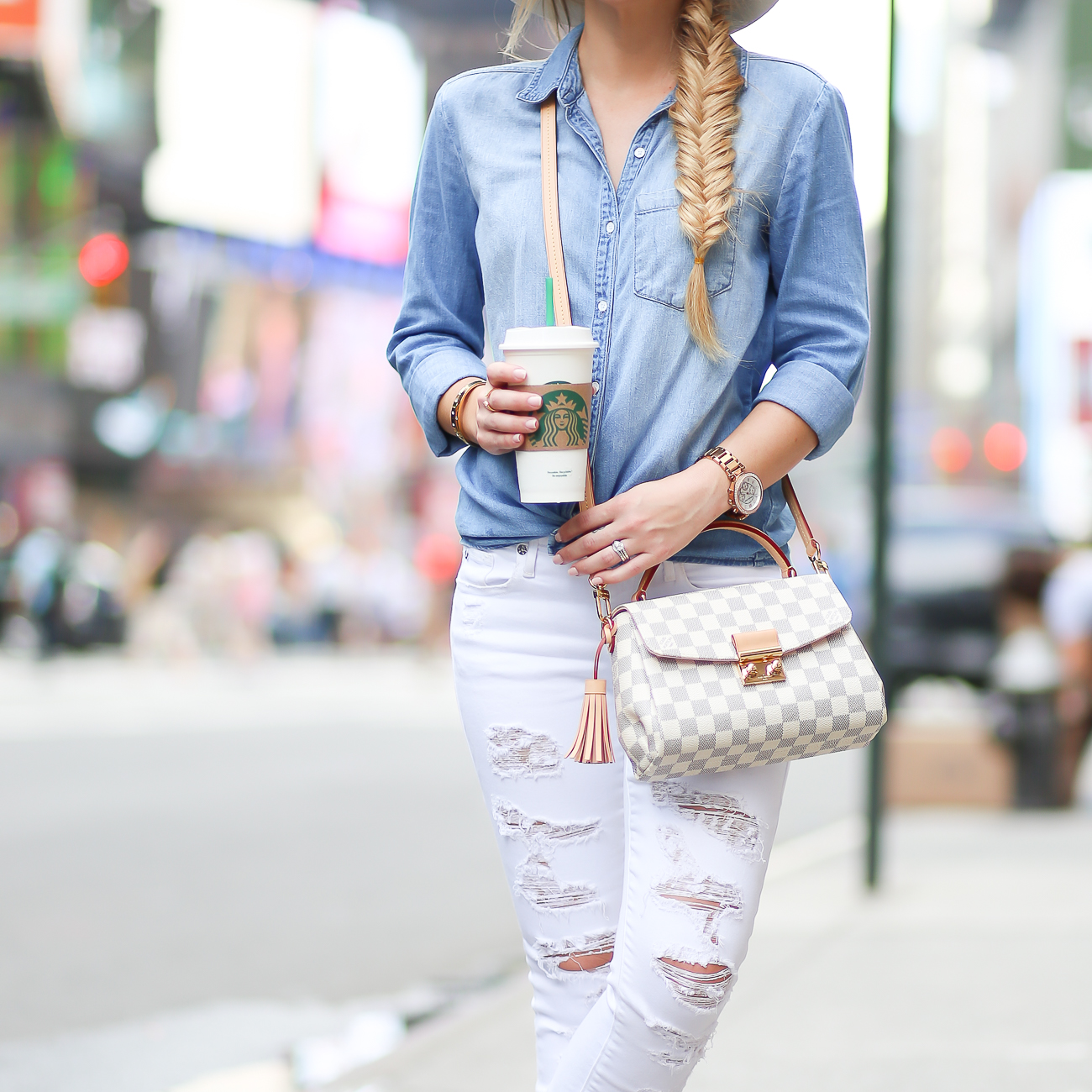 O U T F I T – D E T A I L S
DRINK: Iced Coconut Milk Mocha Macchiato (sooo good)
New York is hands down my favorite city to visit.
The city is so alive and exciting–I love it! Times Square was so fun and lively. We popped into a few shops and watched some street performers. I grabbed a iced Coconut Milk Mocha Macchiato and ya'll it is sooo good–definitely my new go-to! We ran around the city taking in the sights and did a little shopping down 5th Ave. Seriously, the best shopping ever.
Saks
was our first stop–It's literally 10 floors of amazingness! I could've gone crazy in there. I grabbed this
rag & bone hat
and wore it the rest of the trip. It is such a fall staple and seriously looks great with everything. Even though we only had few days there, we got to do and see so much.
(I just realized, this looks like it was sponsored by Starbucks–haha, I wish! :P)
SALE ALERT!!!
Here are my top picks from the sale! Happy Shopping
Happy Friday!!
What are your plans for the weekend?
-SHOP THE POST-